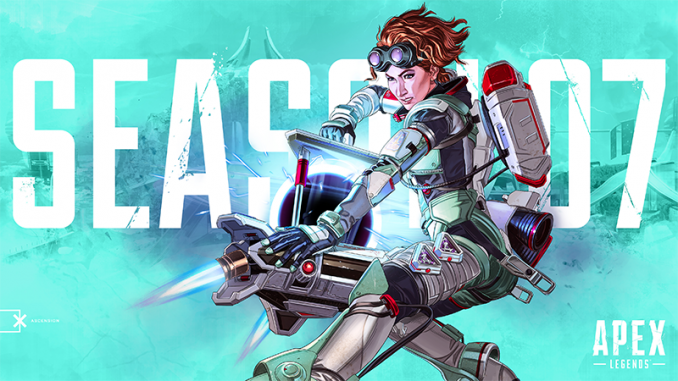 Por unos minutos ahora, se ha agregado una nueva temporada de Apex Legends. If we don';t have a new map on the program for this season 13, we will still have changes to Storm Zone that we invite you to discover in this article.
 
THE SLAIN CREATURE
Let';s be clear, the main evolution of the Storm Zone map is obviously The slain creature which has become a brand new point of interest for players. On site, you will be able to find the corpse of a huge sea creature on a beach.
Although Respawn has told us through the lore that this carcass will disappear in the future, for the moment it is there and se convierte en sí mismo en un área completamente nueva que los jugadores podrán explorar during their games.
Uno de los puntos fuertes de esta zona es que no solo hay botín de calidad, pero encima de eso, this location is located en la encrucijada de tres áreas importantes del mapa, trampolín norte, Puesto de control y el molino. As much to say to you that there is likely to be action.
Pero esta nueva área no es solo una bestia gigante varada en una playa. Por supuesto, podrás explorar el interior de su carcasa and discover the temporary installation of the unit responsible for getting rid of it as quickly as possible.
 
IMC ARMORIES
In addition to the new main area we just told you about, several smaller areas have been added to various Storm Zone locations, the IMC Armories. These are platforms that were once underground, but now open up when you approach them .
As their name suggests, you can find equipment there to be able to face any enemy that presents itself, but these places can quickly attract people. There are several on the map that we have marked in red below.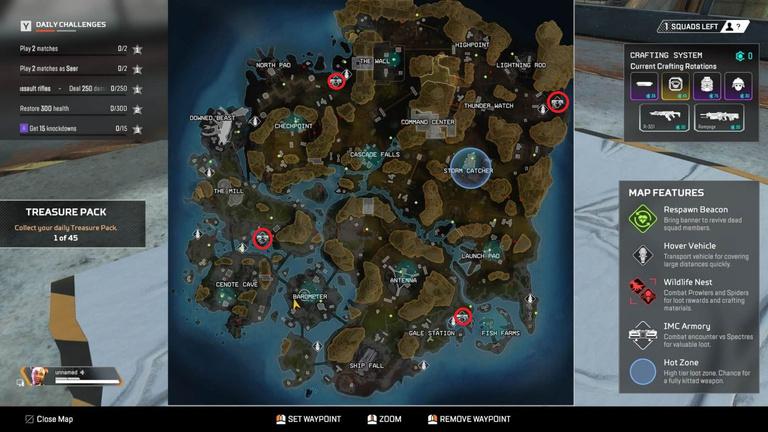 CAMBIOS A LOS CAMPAMENTOS DE GUARDABOSQUES
Por fin, the latest change to Storm Zone made by the developers has affected rangers. Por supuesto, por ejemplo, se ha agregado un nuevo campamento cerca de Cenote and the prowlers will then pursue you into the caves or the coral massifs.
Todos los demás campamentos de guardabosques y el campamento de arañas también se han modificado ligeramente.. You should see these small changes in your games that are intended to revitalize these different areas of play a little to make them more interesting for players .
Más guías: