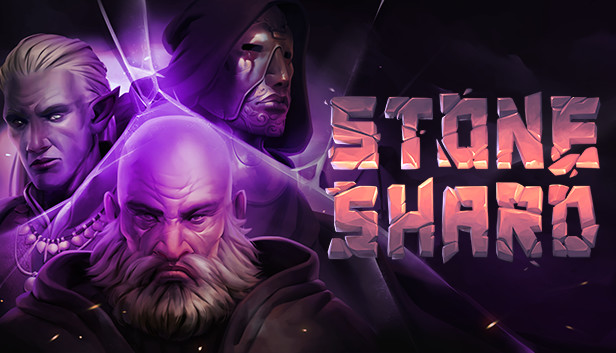 Aquí hay algunos consejos para que comiences el juego.. disfruta el juego.
Consejos generales:
Familiarízate con los controles:

Antes de hacer nada, verifique las opciones de control para ver qué puede hacer y qué combinaciones de teclas hay. Cámbialos a lo que más te convenga. El juego te permite interactuar con el entorno y moverte con tu mouse.. Sin embargo, las situaciones pueden llegar en las que quieras moverte pero accidentalmente hacer clic y recoger el botín en el suelo.. Esto PUEDE Y TE MATARÁ!! Entonces, si quieres moverte durante el combate, Recomiendo encarecidamente usar el teclado para un movimiento preciso.
¿Qué construcción debería elegir??

La ruta de habilidad más fácil de aprender cuando eres nuevo en el juego es Piromancia.. Tiene un rango decente, buen daño y te enseñará a hacer cometas a los enemigos. Lo más difícil será la geomancia, ya que tiene una aceleración lenta y requiere una cantidad decente de comprensión de la mecánica del juego para pilotar de manera efectiva..

The weapon trees are relatively balanced and easy to grasp

.
Siempre asegúrate de que tu personaje no esté en modo de descanso cuando tengas que AFK:

Stoneshard es un juego por turnos. Sin embargo, durante el modo de descanso, el juego saltará turnos automáticamente y avanzará el tiempo hasta que mueras de hambre / sed o algún enemigo entre en tu vecindad. Si por casualidad necesitas afk en algún momento, ASEGÚRESE DE NO ESTAR EN MODO DE DESCANSO. No quieres una muerte estúpida mientras mueres de hambre en posición fetal.
Descanso a menudo, pero encuentra un espacio seguro para hacerlo.

En Stonehard siempre estás en estado de combate., siempre que no estés en una ciudad o pueblo. Asegúrese de que no le siga nada y descanse para recuperar sus lesiones. En mazmorras, esta puede ser una habitación que ya limpiaste. Cierra las puertas y abraza tus rodillas.

Resting often will help save you supplies in the long run

.
Guardar con frecuencia.

Puede hacer esto en la posada o en las camas de los campamentos de bandidos o PDI..
Prioriza tu supervivencia a toda costa.

Este "consejo" puede parecer redundante, pero honestamente no se puede enfatizar lo suficiente. Mientras esté vivo y bien, puede moler la exp / oro que ha perdido. Si se queda sin suministros médicos, Por lo general, es aconsejable regresar a la ciudad en lugar de explorar la mazmorra.. Si no cree que pueda asumir 3 o 4 tíos, entonces correr podría ser la opción más sabia.

One unlucky dice roll or maybe an injury untreated because you don't have a splint for it can ruin your day very fast

.
Siempre planifique una salida.

Stoneshard es un juego por turnos. Esto significa que tiene tiempo para analizar la situación actual y planificar sus movimientos.. Si estás a la intemperie y te emboscan, busca la mejor dirección para correr y luchar por eso. Si estas en una mazmorra,

pull the fight near the dungeon entrance if possible

.
El intercambio de zona es tu amigo.

Esto puede parecer un abuso mecánico, pero el tiempo en las zonas que dejaste atrás "se detendrá". Esto significa que los enemigos en las zonas que dejaste atrás permanecerán en la misma posición sin importar lo que hagas o cuánto tiempo lo hagas en la nueva zona.. Si te persiguen bandidos o animales, considere cambiar a una nueva zona para descansar + correr o moverse a una nueva posición para participar. ESTO SOLO FUNCIONARÁ SI USTED ESTA AL MENOS 4 AZULEJOS LEJOS DE SU AGRESOR MÁS CERCANO.

If they are within that range of you then THEY WILL FOLLOW YOU TO THE NEXT ZONE

.
Los puntos de interés son excelentes para hacer, pero no son necesarios.

These question marks points on the maps often contain bandit camps or some other interesting stuff

.

These can give you exp and sometimes okay loots if you are lucky

.

I will talk more about them in a section down below

.
Don't just click to move your character across the zones

.

Move a few tiles at a time

.

Take a look around you and listen to audio cues

.

This is a mistake I often see players make

.

They will just walk across the zones without a care in the world and often walk into bears/wolves

, etc. Camina despacio y presta atención a tu entorno.. Los animales agresivos tienen un rango que no te perseguirán mientras te mantengas al margen.. Los lobos / jabalíes se tratan 8 – 10 losas.

Bears are a bit shorter

.
Always keep at least

1 férula y 1 o 2 vendajes en ti.

Nuff dijo. A veces, las lesiones serán tan graves que abrazar las rodillas solo no es suficiente.. A veces, el sangrado simplemente no se detiene. A veces pisarás una trampa.
Traps and drugs are great

. Con la introducción del trampero y las drogas en el juego.,

you can now buy them for a decent price

.

The trapper will move between Mannshire and Osbrook every few days

.

He will always sit in front of the inn and sell traps/nets/caltrops/drugs etc

.

I personally would recommend you take

1 o 2

claw traps before you venture into any dungeon

.

They deal massive damage

,

can cause injuries and immobilization

.

This can help you to either pump enemies full of arrows or run if you choose to

.

I will have a section below on how to use these

.
Fleaworts and berries are plenty

. Usalos, usalos a ellos.

Not much to say about this one

.
All containers outside dungeons can be used to store stuff without the fear of losing items inside

.

This applies to barrels/chests/corpses and even graves

.

Don't be afraid to store stuff in there

.

Just don't forget about them LOL

.
Keep your morale and sanity high

.

High morale and sanity increases your chances of getting positive mental effects like prudence or second wind

.

These effects

,

especially the latter

,

can save you from life or death situations

. Cheque

aquí

to see what can increase your sanity

.

Morale most of the time can be increased through just sleeping or drinking ale/wine

.
Trate las partes de su cuerpo.

Siempre es mejor tener la condición de la parte del cuerpo en 100% antes de tomar más peleas. Esto significa que siempre estarás al máximo de HP posible al comienzo de las peleas.. No querrás lastimarte en medio de la batalla porque una de las partes de tu cuerpo fue dañada, pero no hasta el punto de sufrir una lesión antes.. Los ungüentos curativos y las sanguijuelas son el mejor método para hacer esto.. Se venden en el herbolario que vive en una choza al sur del mercado de Osbrook o en el cura de la gran iglesia de Mannshire..
Tener una palanca sobre ti.

Esto se puede usar para desbloquear puertas / cofres con 100% tasas de éxito. Se pueden reparar en Blacksmith por un precio económico y será la mejor inversión que tendrás durante todo el juego.. Pueden equiparse en su segunda carga y usarse para aplastar cosas sin tener que preocuparse por la durabilidad perdida.
No hagas demasiado ruido a menos que quieras pelear con alguien..

Nuff dijo. El juego tiene un sistema de ruido, por lo que si gritas demasiado o peleas mucho, puede sacar enemigos del área circundante..
Utilice árboles / rocas y objetos a su favor.

Debido al hecho de que en Stoneshard la gente no puede moverse en diagonal en las esquinas, Deberías usar esto a tu favor cuando te persigan.. Corre hacia el bosque, zig zag alrededor de los árboles, rocas, etc. Esto puede crear distancia entre tú y la IA enemiga, dándote tiempo para correr..
Trata tu dolor.

El dolor aumentará el daño que recibes. Idealmente, si puedes mantener tu dolor bajo 10% seria lo mejor. El primer umbral de dolor comienza en 25% en el que tomarás 10% mas daño. El hecho de que aún no esté en este umbral no significa que no deba tratar su dolor. Si estás en el medio 10% y 20% dolor, puede alcanzar fácilmente el primer umbral con solo 1 o 2 malos golpes. No querrás perder uno o dos turnos tratando el dolor en medio de una pelea.. Los analgésicos efectivos comunes son el alcohol o el extracto de hierbas.. Por dolor de 50% o más, recomendaría usar un inhalador de éter o una esponja soporífera.

The latter needs a safe space for you to sleep but works really well without much of a downside

.

The sponge/herbal extract can be bought at herbalists and the inhaler at the priest

.
Keep the potions but don't drink them unless you have to

.

Sometimes you will find bottles on shelves with unknown effects

.

These are potions which can be harmful or awesome depending on your luck

.

You can identify them with identification scrolls bought at either herbalist or general merchant

.
Avoid roads if you don't want to fight ambushes

. Por otro lado,

stay on roads if you want exp

.

The chances of you meeting ambushes by bandits increases when you walk on roads

.

These ambushes will scale to your player level

.

They can be a good source of exp or a deathtrap if you don't know what you are doing

.
Don't stick to common fantasy RPG tropes when gearing up

.

Stoneshard armors and gears don't require stats to equip

.

You can pretty much equip whatever you like on whatever character you like

.

Just because you are an archer doesn't mean you cannot wear heavy gear

.

The difference between gears are just appearances and stat bonuses/penalties

.

Look at the gears and equip accordingly to what you need

.

Do be careful since heavy armors can have nasty energy penalties so level up your VIT or enchant them with energy accordingly

.
Combat related tips

:
Read what your skills do

.

REMEMBER THEM

.

Skills in stoneshard sometimes will apply additional effects or have additional effects depending on the condition

.

Some skills combination are meant to be used in certain order

(p.ej.

Nail down =

>

Impaling Lunge

, etc. .).

Some skills will be better used when in certain positions relative to terrain

. (p.ej.

skills with knockback will have better effects if your targets have their backs against walls/objects

).

Remember what your skills do

,

figure out what the ideal skill rotation is will increase your combat efficiency by a lot

.

The utility trees are great

. Usalos, usalos a ellos.

The utility trees Athletics and Combat Mastery are great to compliment melee combat

.

Do consider taking points in them if you find yourself having extra skill points but haven't unlocked higher tier weapon skills yet

.

INSPECT ENEMIES ALWAYS

.

You can right click enemies and select inspect to see its statuses

.

This will show you the enemies' HP

,

Energy and armor values as well as their resistances

+

their skills

.

Information is king

.

And inspecting enemies will show you what they can do

.

This will be changed in the future

but for now it is here to stay

.

DO NOT FIGHT WHERE YOU HAVE WALLS/OBJECTS ON YOUR BACK

.

In Stoneshard if you are knocked back into a wall/object you will be stunned

.

This can lead to chain stuns and you will be killed without being able to do anything about it

.

The same thing also applies to your enemies so if you have knockback in your skill set then lure enemies to where you can knock them into objects and walls to enjoy your free stuns

.

If you are playing melee

,

consider getting a crossbow and bodkin bolts

.

A hunting crossbow and bodkin bolts should be affordable after the first dungeon or a few POIs

.

It has a decent range and with bodkin bolts you would have decent accuracy to hit at least one or two shots before they reach you in melee

.

After you reach Mannshire

,

the bandits outside of Mannshire's bandit dungeon can drop a war crossbow if killed

.

This one will be enough for all of the content the game has to offer

.

Do consider putting points into PRC till you have

15 por 1

extra vision and shooting range

.

If you are netted

,

just skip your turn

.

This will reduce the duration of the net

.

The higher your STR is

, Cuantos más turnos pueda afeitarse saltando turnos.
Consejos para cazar lobos desde el principio:

Acércate a la manada de lobos una ficha a la vez, idealmente para que solo 1 de ellos está en tu línea de visión. Sigue acercándote hasta que el lobo tenga signos de interrogación amarillos sobre su cabeza.. Esto significa que sospecha que ingresas a su territorio.. Quédate quieto y salta giros hasta que se vuelva hostil y empiece a perseguirte.. Ahora puedes alejarlo de la manada y matarlo en silencio uno a uno.. Descanse después y repita el proceso hasta que todo muera.. Esto probablemente también funcione en paquetes de bisontes, aunque todavía no lo he probado..
Consejos para matar osos desde el principio:

No lo intentes a menos que te encuentres con un oso justo al lado de un pueblo o ciudad.. Esta es una táctica de queso ya que los osos / lobos y los enemigos no pueden entrar en la ciudad / aldea. (por ahora, podría cambiar en el futuro) a menos que sea un error. Dispara al oso con tus ballestas / arcos hasta que te persiga hasta la frontera del pueblo.. Ingrese a la ciudad y luego vuelva a ingresar a la zona de osos en una ubicación diferente,

preferably at max range away from it

.

Bear will stay at the same place where you left it

.

Repeat the process till he dies

.

Do be careful as he might flee at a certain threshold of HP or degree of injuries

.

You might want to inspect him and switch to melee before he runs if needed since you probably won't be able to catch him once he runs

.
Dungeon tips

:
You don't need to take the contracts at the elder in order to be able to go to dungeons

.

This will be changed in the future

but for now this is how it works

.

Going straight to dungeons will remove the burden of a deadline and allow you to tackle them as you see fit

.
Dungeon order at Osbrook

: Existen 4

dungeons around the starting village

,

Osbrook

. Existen 2

dungeons with bandit enemies

(

fort/outpost

), 1

with skeleton enemies

(

crypt/tomb

) y 1

with cultists/vampire enemies

(

catacombs/monastery

).

Of the two bandit dungeons

,

one will be easier and should always be the first to tackle when you start the game

.

This dungeon is perfectly doable at level

1.

You can see their difficulty level with your map

. Luego puedes enfrentarte a los sectarios vampiros y luego, la mazmorra de esqueletos o la segunda mazmorra de bandidos depende de tu nivel.
Orden de mazmorras en Mannshire:

Con niveles de dificultad que van del más fácil al más difícil: Mazmorra de vampiros -> mazmorra de esqueletos -> mazmorra de bandidos.
ENTORNO DE EXAMEN DE SPAM

: Esto debe hacerse al menos una o dos veces cada vez que ingrese a una sala de mazmorras para detectar trampas ocultas.. Envíe esta habilidad cerca de las paredes para tener la oportunidad de detectar habitaciones secretas.
Nunca pelees donde encontraste a alguien.

This is due to the noise mechanic

.

If you fight somebody in a room

,

chances are the dudes in the next room already heard about it and will rush you

.

If you see someone

,

get his attention

,

then pull him away from that spot to a more advantageous position to fight

.

This will ensure you will never have to fight a big mob more than you can handle

.

This tip doesn't really apply to geomancers since the moment you raise a boulder

,

everything in the dungeon will hear it

.
Best position to fight in is to the side of a corridor opening

.

Example below

:

This position ensures you will only have to fight one enemy at a time while the ranged enemies in the next room won't have line of sight to shoot you

.

There's nothing behind your back and a wall behind your enemies

.

If you have skills with knockback like mighty kick/onslaught/hail of blows

, etc,

this position will give you a good chance to deliver stuns to the enemy

.

This position or anywhere with a similar setup will be the best to fight in melee combat for

90% del tiempo.
If you find a spike trap

, lo mejor es dejarlo ahí. Atrae a los enemigos allí y oblígalos a luchar en la trampa si es posible.

Es posible que este consejo no funcione todo el tiempo, especialmente si el enemigo tiene un PRC decente y ha detectado la trampa.. Pero si no lo hacen, te cargarán contra la trampa y recibirán daño en cada turno siempre que la trampa no esté desarmada..
Recuerda las posiciones de las trampas cuando las encuentres..

Stoneshard NO te dirigirá automáticamente para esquivar las trampas que ya has visto, así que presta atención.. Las posiciones de las trampas también se pueden usar para atraer enemigos.
Utilizar

claw traps

.

This item is really powerful since its introduction to the game

.

Has

5 usos,

deals

35

damage each and has a

100%

chance to immobilize someone who steps on it

.

Best thing is it can be repaired at a blacksmith for more use

.

Can be bought at the trapper who will sit in front of either Osbrook or Mannshire inn.If you don't see him just wait a few in game days

.

You can also find claw traps in the forest if you spam examine surroundings and get lucky

.

Throw something heavy

(

a weapon

)

on it to trigger it then you can pick it up and use it as you see fit

.
Use smoke bombs to counter high range casters or archers

.

They cannot shoot or target what they cannot see

.

Use this on them or on yourself to give you time to gap close

.

I personally don't find this necessary but it is an option you can use

.

Smoke bombs can be bought at the trapper

.


Cut line of sight to counter casters and archers

.

Since you are in a dungeon there will be plenty of close doors/corners to cut your line of sight to the archer/caster

.

Due to enemy AI

,

they will try to seek you out to shoot you with stuff which most of the time means they will walk into your melee range

.
Shoot the door

.

If you are playing a bow character

,

you can soften up doors with crowbars before last hitting the door at a safe distance

.

This will ensure you will have a view inside the room while maintaining a safe enough distance

.

I personally don't find this necessary but do keep in mind that this is something you can do

.
Bandit dungeons have more food

,

Skeletons have more valuables and Vampire dungeons have more medicine

.

If you go to bandit dungeons

,

most of the time you will end up with more food than you can eat for a few days

.
Be careful when opening sarcophaguses

.

This is due to the chance of wraith spawning out of them

.

Make sure you are healthy

,

with no enemies nearby since a wraith fight can be a real pain

.
Tips on drugs/trap usage

:
Existen 6

types of drugs in stoneshard at the moment

.

Most of them can be bought at either the trapper/the herbalist or the general merchant

.

The rarest of them all is stardust which I haven't seen sold by the above vendors yet but only through dungeon loot

. Ver

aquí

for the lists of what they are and their effects

.

The drugs themselves will give you nasty aftermath effect after their duration has run out

.

Some of these can kill you

.

This can be cured through the use of an

antitoxin

.

If you use

2

drugs at the same time or use one drug then drink alcohol it will lead into a bad

viaje

which can be nasty

. (

and yes

,

that is how your screen will look like in game

) Los malos viajes solo se pueden curar comiendo mindwort. Tenga esto en cuenta si no tiene una antitoxina en la mano cuando usa drogas, ya que autoinducir un mal viaje y luego comer mindwort para curarlo puede salvarle la vida..


El consumo de drogas en sí mismo se explica por sí mismo.. Mira lo que necesitas para tu personaje y luego droga en consecuencia. Personalmente, creo que Al'qud es el mejor fármaco completo para la mayor parte de la construcción, ya que nunca se puede equivocar con más regeneración de energía.. Hornet Honey es probablemente una necesidad para cualquier personaje de esquiva o si solo quieres más posibilidades de crítico en general.

Nikkaf se puede usar en algunas luchas de arquero / guardabosques para poder ver y disparar desde una gran distancia.
Por vhn25395