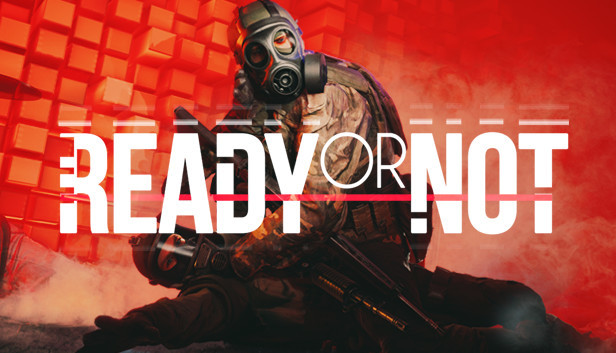 Ceci est une modification des paramètres basée sur le mod RoN AI. (Version 1.2.0)
Cette config ci-dessous vise à garder l'intensité du jeu, mais réduisez la vitesse de snap inhumaine de l'IA, réduire la précision de l'aimhack de l'IA pour favoriser plus de combats et de suppression, et abaissez les valeurs de santé de l'IA afin que vous n'ayez pas à leur tirer dessus plusieurs fois quand ils ne portent même pas d'armure.
J'ai essayé de rester aussi proche que possible de la vision du jeu original, tout en le rendant plus réaliste.
Cela ne facilite en aucun cas les choses, mais le rend beaucoup plus juste et réaliste. Il abaisse également légèrement les valeurs de moral minimum et maximum pour être plus variés mais aussi moins surpuissants.
Valeurs importantes qui ont été modifiées: Temps requis sur la cible (temps qu'ils doivent regarder une cible avant de tirer), SuspectAccuracy went from 1.5 to 2.5 (donc ils sont moins comme des snipers de piratage), et SuspectTimeWithWeaponUpAvant de tirer (pour s'assurer qu'ils tiennent réellement l'arme avant de tirer).
SEUL L'HTE DOIT EFFECTUER CES CHANGEMENTS.
Brève introduction
Bien que nous jouions depuis quelques jours, my friend and I dialed this all in tonight after playing for 6 straight hours. Ces valeurs sont ce que nous pensions être les meilleures. Le jeu nous semble beaucoup plus fluide, tout en gardant l'aspect tactique, intensité, et l'impression générale du jeu.
La vitesse et la précision par défaut de l'IA dans le jeu étaient loin d'être "réaliste" ou même être vraiment juste. Si vous consultez des ralentis en ligne, tu verras exactement ce que je veux dire. Les développeurs ont même reconnu que l'IA est "BS" quelquefois – leurs propres mots.
Nous nous efforçons d'être aussi proche du réalisme que possible dans les jeux. Nous jouons une large sélection de milsims depuis des années, y compris toute la série Arma, Insurgency 1 & 2, Branche au sol, Heure H, Red Orchestra 2, Équipe, L'enfer lâché, Après avoir écrit, la série SWAT, les vieux jeux Rainbow Six, et bien d'autres auxquels je ne peux pas penser actuellement.
Le seul aspect de RoN que nous ne pouvions pas supporter était la prise de vue incroyablement rapide et miraculeuse de l'IA.
je ne suis en aucun cas un expert, mais je suis titulaire d'un baccalauréat en programmation informatique et développement de logiciels avec une spécialisation en conception de jeux et j'ai également été un grand passionné d'histoire / militaire toute ma vie depuis mon plus jeune âge.. J'ai aussi grandi avec des armes à feu et j'ai appris à les manipuler et à les entretenir correctement et de manière responsable..
Obtenir des fichiers de modules
http://kronzky.info/ron/aimod.html (Je n'ai pas fait le mod lui-même, J'ai seulement changé les valeurs de configuration pour être ce que je pensais être mieux – le mod tel qu'il vient rend le jeu beaucoup trop facile a mon gout)
Suivez les instructions du fichier readme fourni pour tout configurer.
IL N'A PAS DE VIRUS. LES GENS QUI LE DISENT SONT JUSTE SANS FORMATION.
OUI, ÇA MARCHE. J'AI JOUÉ AVEC ÇA PENDANT DES HEURES.
Ma configuration personnalisée (Réaliste/Intense/Juste)
[Global]


ASTimeBetweenTargetingCivilians = 3

.0


ASTimeBeforeTargetingFirstCivilian = 35

.0


BTTimeUntilBombExplodes = 720
BTMaxBombs = 2
BTMaxDistanceFromSelectedBombs = 2500

.0


HRMaxDistanceFromSelectedSpawner = 1500

.0


HRMaxRoamers=2
PolicePresenceDecayTime = 45

.0


SuspectHealth=100

.0


SwatHealth=250

.0


CivilianHealth=80

.0


UnalertedSightRange=3000
AlertedSightRange=6000
UnalertedPerceptionHalfAngle=90
AlertedPerceptionHalfAngle=160
MaxCivilians=12
MaxSuspects=12
MaxRoamers=3
SuspectAccuracy=2.5
SuspectDefaultFireRate=1

.0


SuspectRifleFireRate=0.175
SuspectRifleFireRateDeviation=

(X=-0

.25

,Y = 0,5)
SuspectSMGFireRate=0.1
SuspectSMGFireRateDeviation=(

X=0

.0,Y = 0,5)
SuspectPistolFireRate=0.2
SuspectPistolFireRateDeviation=(

X=0

.0,

Y=2

.0)
Suspect ShotgunFireRate=0.5
SuspectShotgunFireRateDeviation=(

X=0

.0,Y = 0,5)


SuspectAccuracyLostPerMeter=0

.0

75
SuspectAccuracyLostPerMeterSecond = 0.3
SuspectTimeWithWeaponUpBeforeFiring=1.5

 ; 

A value in seconds
SuspectCoverEvaluationCooldown=10

.0


SuspectTrackLastKnownPositionTime = 30

.0


RequiredTimeSpentOnTarget = 1

.0
SuspectMoralMediumReload=0.5 ;Si le moral descend en dessous, utilisez la vitesse de rechargement moyenne
SuspectMoralLowReload=0.3 ;

If morale goes below this use te slow reload speed
AIStunDuration = 16

.0


BeanbagStunDuration = 3

.0

Moral Min=0.15 ; 

A value from 0

.0 

to 1

.0
Moral max=0.85 ; 

A value from 0

.0 

to 1

.0

KickDoorMoral = 0.25
KillEnemyMorale =-0

.2
GrenadeDetonateMorale=

-0

.25
BeanbagShotgunMorale=

-0

.2
PepperballMorale=

-0.0

5
TaserMorale =-1

.0


BashMorale =

 -0

.3
C2Morale =

 -0

.25

StunHealth = 100
GrenadeStunDamage = 100
BeanbagShotgunStunDamage = 100
PepperballStunDamage = 25
TaserStunDamage = 100

MinFlees=-1
MaxFlees=2

MaxTraps=3
TrapType=Explosive
TrapType=Flashbang

MaxLockedDoorsPercentage = 0.225
MaxOpenDoorsPercentage = 0

.0

75

NoExitChanceToSurrender=0.15
NoExitChanceToFakeSurrender=0.15
NoExitChanceToGoArmedAndDangerous=1

.0



NoExitTimeToHesitateSuspectArmed=0

.0


NoExitTimeToHesitateSuspectUnarmed=5

.0


NoExitTimeToHesitateUnarmed=60

.0



SuspectChanceToSpawnWithNoWeapon=0.2

TimeToFireAtDoorAfterKick=5

.0



SwatAccuracy=1

.0


SwatTimeWithWeaponUpBeforeFiring=1

.0 ; Une valeur en secondes

SwatRifleFireRate=0.175
SwatRifleFireRateDeviation=(X=-0

.25

,Y = 0,5)
SwatSMGFireRate=0.1
SwatSMGFireRateDeviation=(

X=0

.0,Y = 0,5)
SwatPistolFireRate=0.2
SwatPistolFireRateDeviation=(

X=0

.0,

Y=2

.0)
SwatShotgunFireRate=0.5
SwatShotgunFireRateDeviation=(

X=0

.0,Y = 0,5)


SwatLessLethalFireRate=1

.0


SwatLessLethalFireRateDeviation=

(

X=0

.0,Y = 0,5)


SwatAccuracyLostPerMeter=0

.0



SwatCoverEvaluationCooldown=2

.0


SwatTrackLastKnownPositionTime = 5

.0



SwatDoorLockpickDistance=70

.0


SwatDoorKickDistance=50

.0


SwatDoorShotgunDistance=50

.0


SwatDoorC2PlaceDistance=80

.0


SwatDoorTrapDisarmDistance=70

.0


SwatDoorMirrorDistance=70

.0


SwatDoorWedgeDistance=50

.0


SwatDoorOpenDistance=25

.0 ; 

For Open/Close Door command

MaxDoorInteractionDistance=1000

.0

[ron_wb_combat_01a_BarricadedSuspects]
Moral Min=0.3

[Hall_V2]


NoExitChanceToSurrender=0

.0


NoExitChanceToFakeSurrender=0

.0


NoExitChanceToGoArmedAndDangerous=0

.0


MaxMorale=0

.0

[RoN_Farm_Core_BarricadedSuspects]


SuspectHealth=100

.0



MaxCivilians=5
MaxSuspects=12

ASTimeBetweenTargetingCivilians = 6

.0


ASTimeBeforeTargetingFirstCivilian = 35

.0

SuspectDefaultFireRate=0.2

SuspectRifleFireRate=0.4
SuspectRifleFireRateDeviation=(X=-0

.25

,Y = 0,5)
SuspectSMGFireRate=0.15
SuspectSMGFireRateDeviation=(

X=0

.0,Y = 0,5)
SuspectPistolFireRate=0.2
SuspectPistolFireRateDeviation=(

X=-1

.0,

Y=1

.0)
Suspect ShotgunFireRate=0.5
SuspectShotgunFireRateDeviation=(

X=0.2

,Y = 0,5)

SuspectTimeWithWeaponUpBeforeFiring=1.5 ; 

A value in seconds

SuspectCoverEvaluationCooldown=5

.0



AIStunDuration = 16

.0

Moral Min=0.25 ; 

A value from 0

.0 

to 1

.0
Moral max=0.85 ; 

A value from 0

.0 

to 1

.0

KickDoorMoral = 0.25
KillEnemyMorale =-0

.5
GrenadeDetonateMorale=

-0

.5

MinFlees=-1
MaxFlees=2

MaxTraps=3
TrapType=Explosive
TrapType=Flashbang

SuspectChanceToSpawnWithNoWeapon=0.3

TimeToFireAtDoorAfterKick=2

.0

[RoN_Gas_Core_BombThreat]


SuspectHealth=120

.0



MaxCivilians=10
MaxSuspects=3

BTTimeUntilBombExplodes = 300
BTMaxBombs = 2

SuspectDefaultFireRate=0.7

SuspectRifleFireRate=0.4
SuspectRifleFireRateDeviation=

(X=-0

.25

,Y = 0,5)
SuspectSMGFireRate=0.15
SuspectSMGFireRateDeviation=(

X=0

.0,Y = 0,5)
SuspectPistolFireRate=0.5
SuspectPistolFireRateDeviation=(

X=-1

.0,

Y=1

.0)
Suspect ShotgunFireRate=0.5
SuspectShotgunFireRateDeviation=(

X=0.2

,Y = 0,5)

SuspectTimeWithWeaponUpBeforeFiring=1.5 ; 

A value in seconds

SuspectCoverEvaluationCooldown=10

.0



AIStunDuration = 16

.0

Moral Min=0.4 ; 

A value from 0

.0 

to 1

.0
Moral max=0.8 ; 

A value from 0

.0 

to 1

.0

KickDoorMoral = 0.25
KillEnemyMorale =-0

.7
GrenadeDetonateMorale=

-0

.4

MinFlees=-1
MaxFlees=2

MaxTraps=0
TrapType=Explosive

NoExitChanceToSurrender=0.2
NoExitChanceToFakeSurrender=0.4
NoExitChanceToGoArmedAndDangerous=1

.0



SuspectChanceToSpawnWithNoWeapon=0

.0



TimeToFireAtDoorAfterKick=5

.0

[RoN_Gas_Core_ActiveShooter]
MaxCiviliens = 12
MaxSuspects = 2

MaxPièges = 0

Moral Min = 0.25 ; 

A value from 0

.0 

to 1

.0
Moral max=0.85 ; 

A value from 0

.0 

to 1

.0



MinFlees=0
MaxFlees=0

SuspectChanceToSpawnWithNoWeapon=0

.0

[RoN_Gas_Core_HostageRescue]


SuspectHealth=100

.0



MaxCivilians=3
MaxSuspects=10

MinMorale=0.25

 ; 

A value from 0

.0 

to 1

.0
Moral max=0.85 ; 

A value from 0

.0 

to 1

.0



MinFlees=0
MaxFlees=1

MaxTraps=0
TrapType=Explosive

SuspectChanceToSpawnWithNoWeapon=0

.0

[RoN_Gas_Core_BarricadedSuspects]


SuspectHealth=100

.0



MaxCivilians=10
MaxSuspects=3

MinMorale=0.25

 ; 

A value from 0

.0 

to 1

.0
Moral max=0.85 ; 

A value from 0

.0 

to 1

.0



MinFlees=0
MaxFlees=1

MaxTraps=1
TrapType=Explosive
TrapType=Flashbang

NoExitChanceToSurrender=0.2
NoExitChanceToFakeSurrender=0.4
NoExitChanceToGoArmedAndDangerous=1

.0

[RoN_Gas_Core_Raid]


SuspectHealth=120

.0



MaxCivilians=10
MaxSuspects=7

MinMorale=0.25

 ; 

A value from 0

.0 

to 1

.0
Moral max=0.85 ; 

A value from 0

.0 

to 1

.0



MinFlees=0
MaxFlees=0

MaxTraps=0
TrapType=Explosive

SuspectChanceToSpawnWithNoWeapon=0

.0

[RoN_Port_Core_HostageRescue]


HRMaxDistanceFromSelectedSpawner = 1500

.0


HRMaxRoamers=3

SuspectHealth=100

.0


CivilianHealth=50

.0



MaxCivilians=3
MaxSuspects=10

UnalertedSightRange=1000
AlertedSightRange=2500
UnalertedPerceptionHalfAngle=45
AlertedPerceptionHalfAngle=160

SuspectAccuracy=2.1

SuspectDefaultFireRate=0.75

SuspectAccuracyLostPerMeter=0

.0

5

SuspectTimeWithWeaponUpBeforeFiring=1.5

 ; 

A value in seconds

SuspectTrackLastKnownPositionTime = 30

.0


RequiredTimeSpentOnTarget = 1

.0



AIStunDuration = 6

.0

Moral Min=0.20 ; 

A value from 0

.0 

to 1

.0
Moral max=0.85 ; 

A value from 0

.0 

to 1

.0

KickDoorMoral = 0.25
KillEnemyMorale =-0

.2
GrenadeDetonateMorale=

-0

.4
BeanbagShotgunMorale=

-0

.5
PepperballMorale=

-0

.1
TaserMorale =-1

.0


BashMorale =

 -0

.3

StunHealth = 100
GrenadeStunDamage = 100
BeanbagShotgunStunDamage = 50
PepperballStunDamage = 25
TaserStunDamage = 100

MinFlees=0
MaxFlees=1

MaxTraps=2
TrapType=Explosive
TrapType=Flashbang

NoExitChanceToSurrender=0

.0


NoExitChanceToFakeSurrender=0.1
NoExitChanceToGoArmedAndDangerous=1

.0



SuspectChanceToSpawnWithNoWeapon=0

.0



TimeToFireAtDoorAfterKick=1

.0



SwatAccuracy=1.5
SwatTimeWithWeaponUpBeforeFiring=0.1

 ; Une valeur en secondes

[RoN_Dealer_Core_BarricadedSuspects]


SuspectHealth=100

.0


CivilianHealth=80

.0



UnalertedSightRange=1300
AlertedSightRange=3500
UnalertedPerceptionHalfAngle=90
AlertedPerceptionHalfAngle=160

MaxCivilians=7
MaxSuspects=17
MaxRoamers=4

SuspectAccuracy=2

.0



SuspectDefaultFireRate=1

.0



SuspectRifleFireRate=0.3
SuspectRifleFireRateDeviation=

(X=-0

.25

,Y = 0,5)
SuspectSMGFireRate=0.2
SuspectSMGFireRateDeviation=(

X=0

.0,Y = 0,5)
SuspectPistolFireRate=0.4
SuspectPistolFireRateDeviation=(

X=0

.0,

Y=2

.0)
Suspect ShotgunFireRate=0.5
SuspectShotgunFireRateDeviation=(

X=0

.0,Y = 0,5)


SuspectAccuracyLostPerMeter=0

.0

2
SuspectAccuracyLostPerMeterSecond = 0.3

SuspectTimeWithWeaponUpBeforeFiring=1.5

 ; 

A value in seconds

SuspectCoverEvaluationCooldown=10

.0



SuspectTrackLastKnownPositionTime = 30

.0


RequiredTimeSpentOnTarget = 1

.0

SuspectMoralMediumReload=0.5
Si le moral descend en dessous, utilisez le SP de rechargement moyen
Par Corrosion
Plus de guides: