ATS – This guide is used to move the truck wherever you want!
Description!
This guide is very useful especially to complete objectives such as taking pictures or even seeing the viewpoints, and very useful to complete some sections of the map!
This Method looks a little confusing but after using it a few times it starts to get more intuitive and easy to use!
1 – American Truck Simulator Folder!
First go to "Documents" then open the "American Truck Simulator" folder!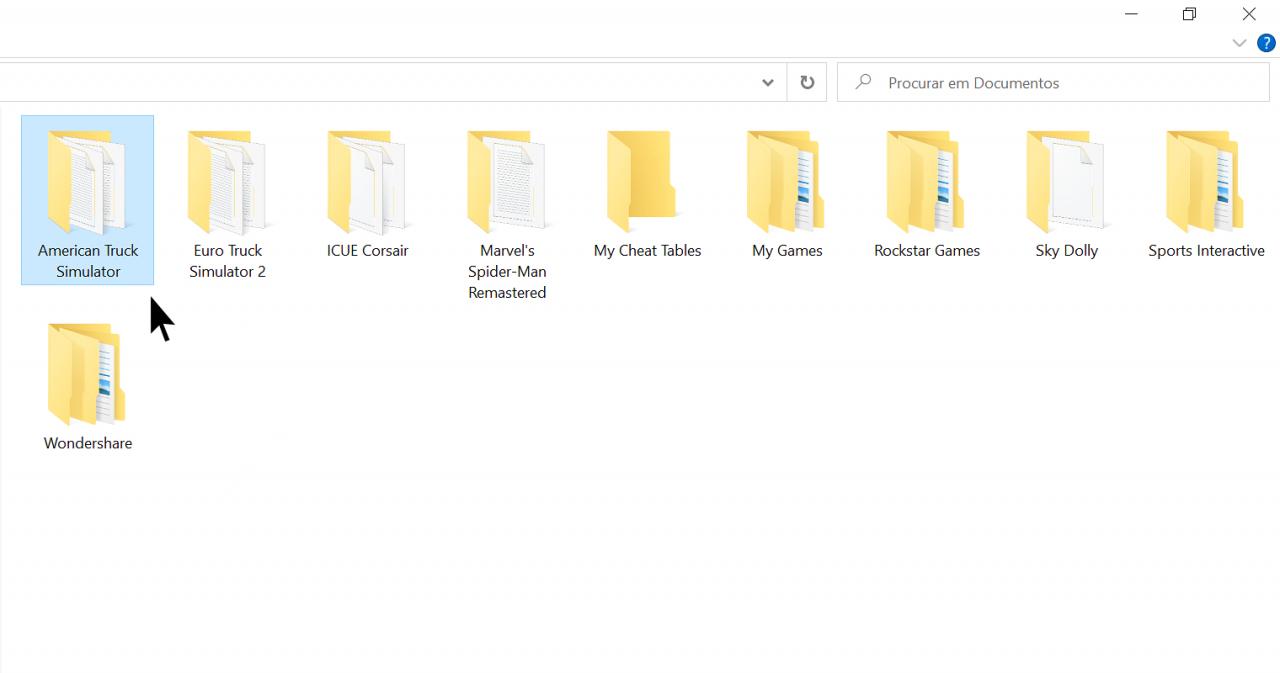 2 – Locate and Open the File!
Find the file named "config.cfg"
Open with NotePad or WordPad!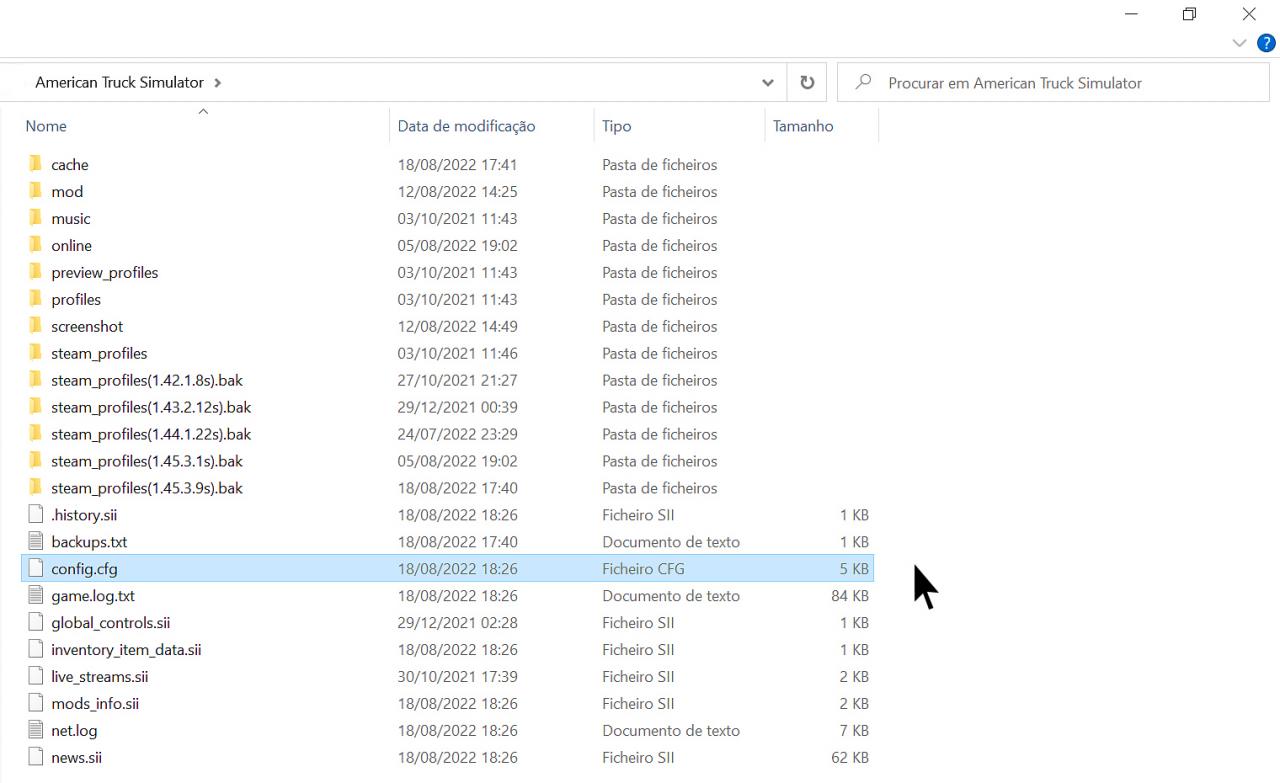 3 – Edit the File!
Locate the line – uset g_developer "0" and – uset g_console "0" and change the value from "0" to "1" save and close the file!
Line – uset g_developer "0" to "1"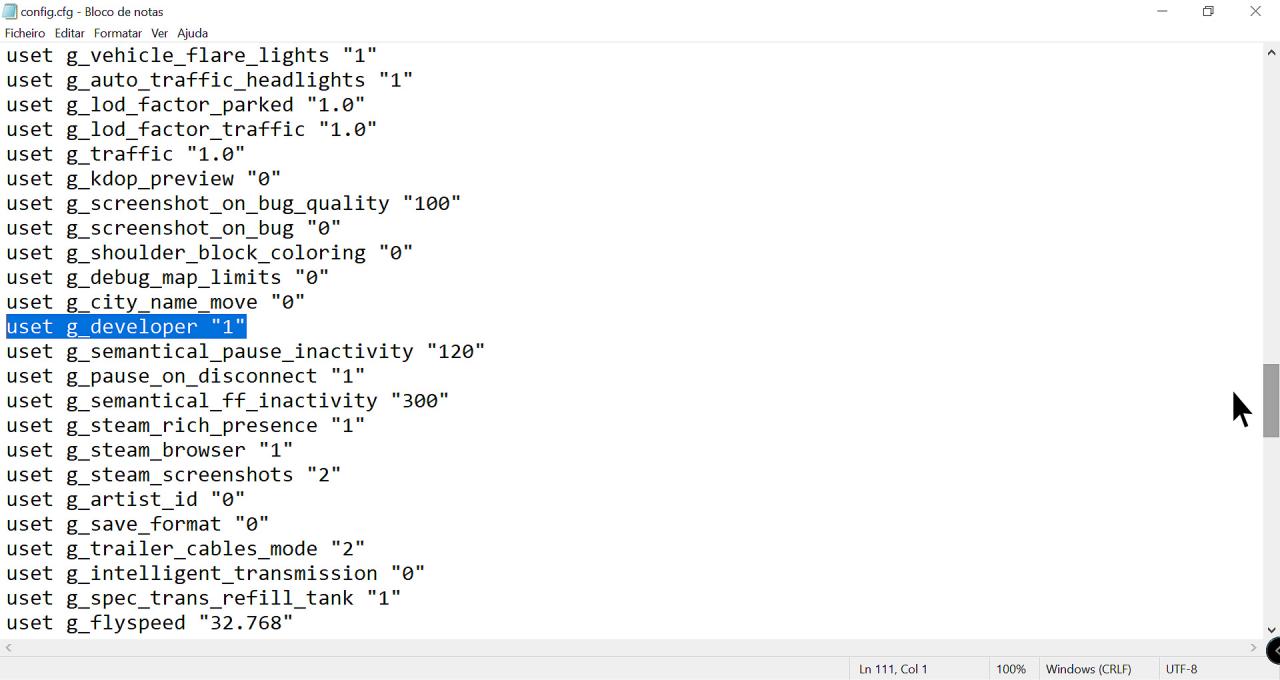 Line – uset g_console "0" to "1"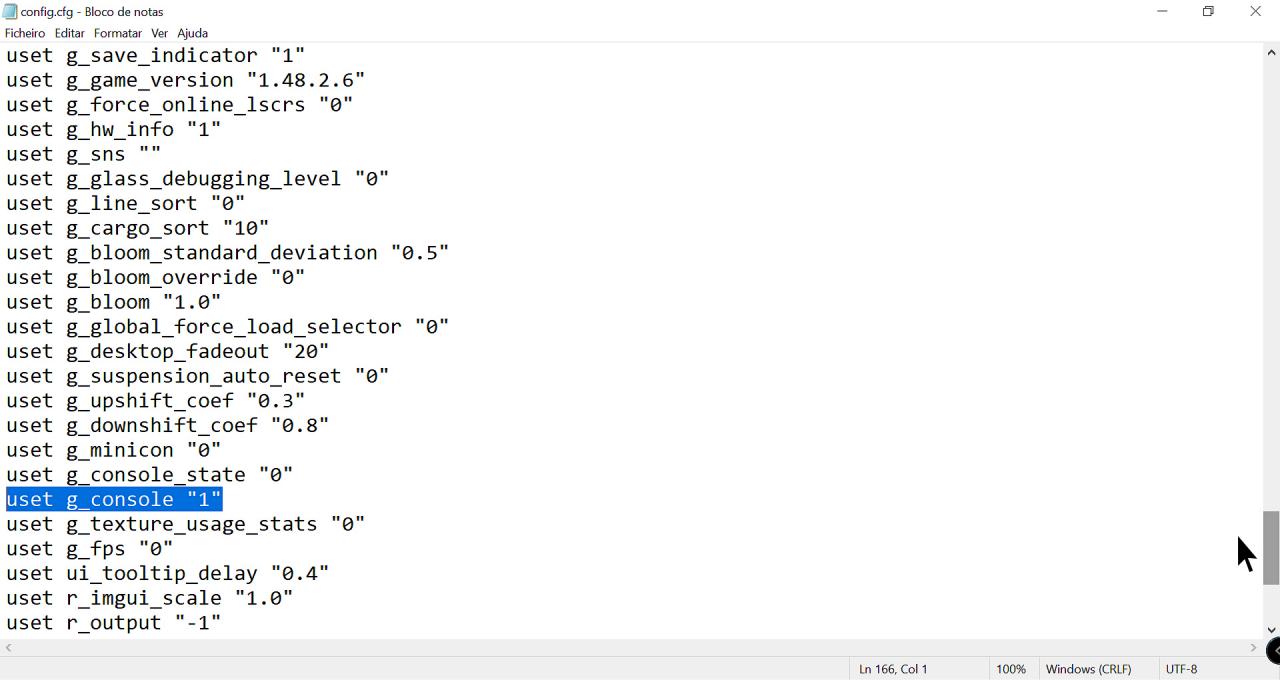 4 – Activate Free Camera Mode!
Now in Game with Truck on the Road!
On the keyboard Press number 0 above the letters!
There will be a view from under the truck!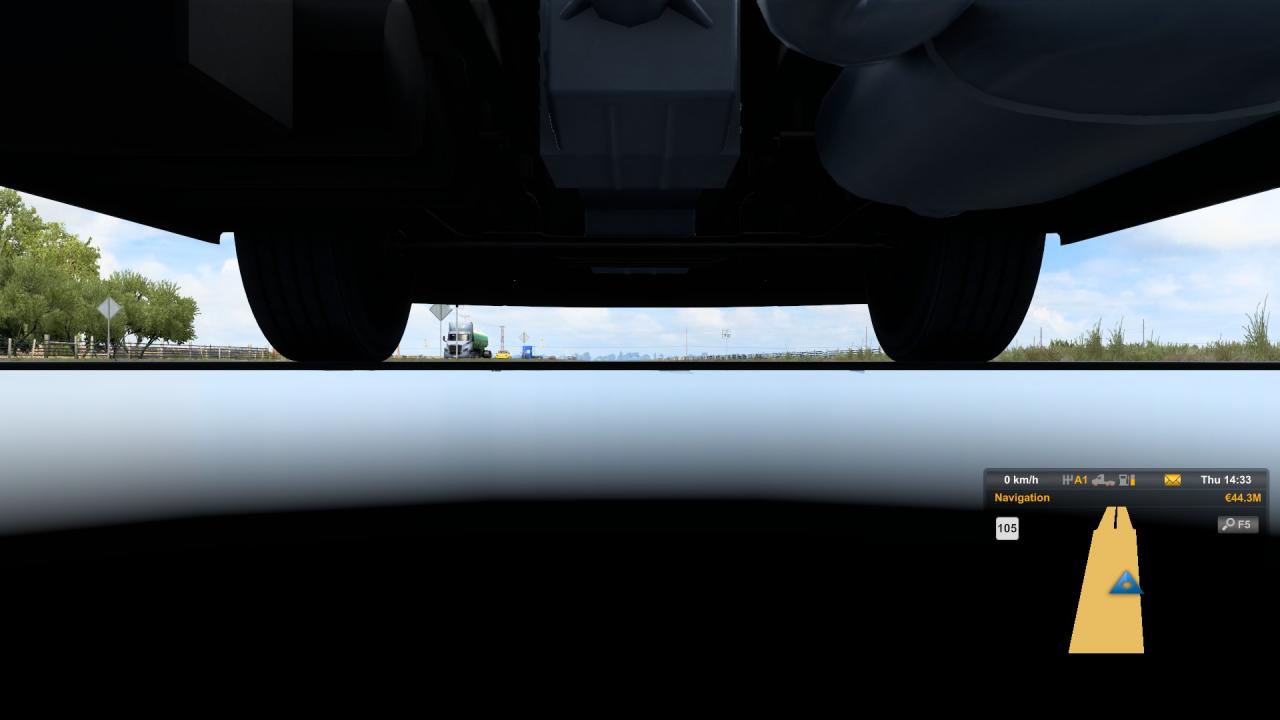 5 – Move to the location you want!
Use the Mouse to move the camera and the Wheel to increase or decrease the speed!
Use the Number Pad keys on the right to move where you want ex. 8 forwards and 5 backwards!
I usually just use the Nº8 key to move forward and with the mouse i direct where i want to go!
6 – Activate new Truck Position!
Go where you want and bring the camera closer to the road
Press Ctrl + F9 to complete the teleportation!
Now press the button for your indoor or outdoor camera and you're good to go!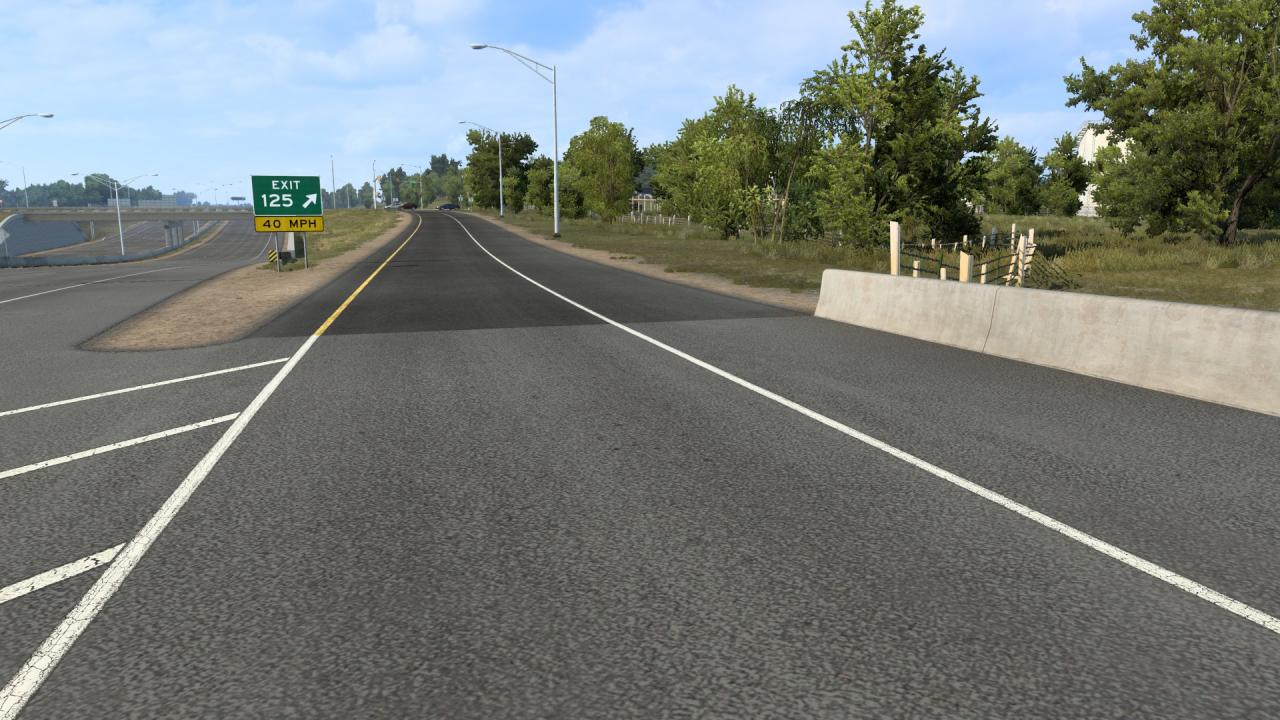 Automatic City Teleported Mode!
Press the \ Symbol next to Nº1 above the letters!
A Command Box will open, then write where you want to go for ex. goto vegas and press enter!
Don't need to write the whole City name, only if there are identical names!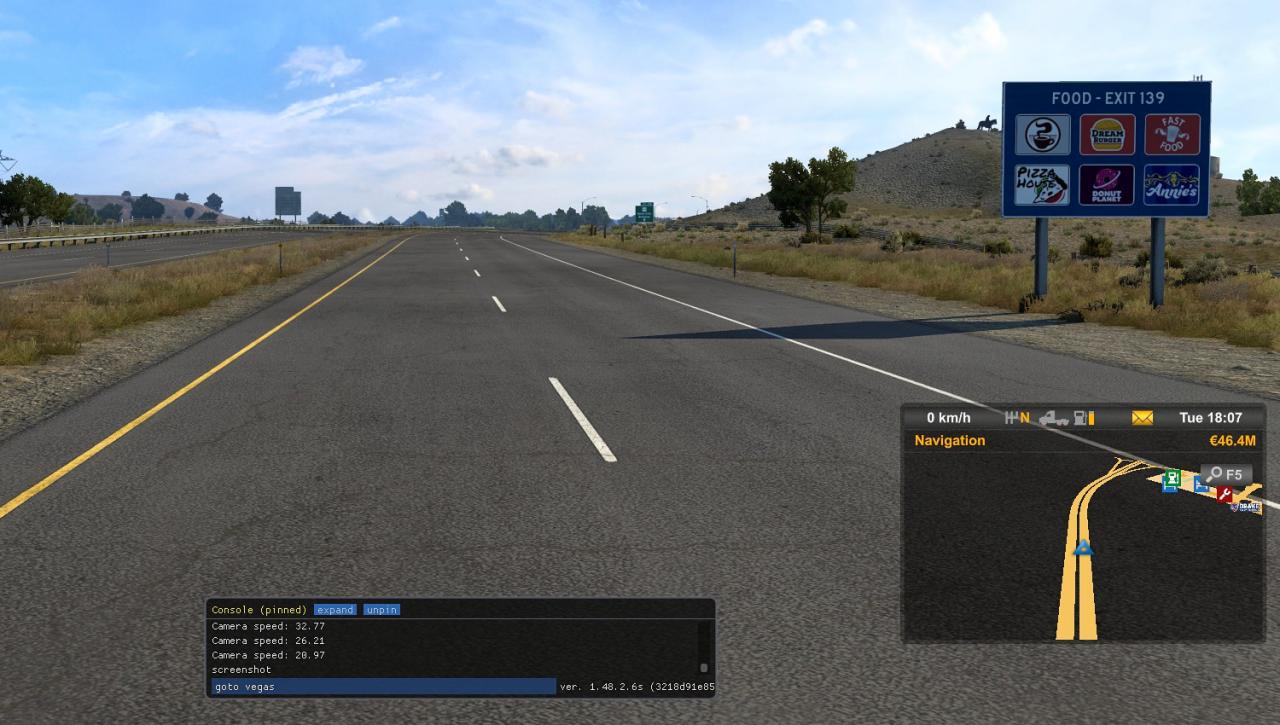 Tips and Suggestions!
Try to avoid using Teleport at night until you are fully adapted!
Use the Navigation Map to avoid getting lost!
If get lost for some reason, just press a key with your indoor or outdoor camera!
This method cannot be used when you have an Active External Contract, World of Trucks!
By Miguel
More Guides: