It's been months since The Batman movie came out and still no Batman Outfit came out yet, so today I'll show you guys how to add The Batman outfit.
Tools you'll need before installing :
Resorep: https://drive.google.com/file/d/1H6NAVrgcLxD57epOz-ksfdaTCZEs-4ZK/view
Java JRE Update 8 192 (64 bit): https://www.filehorse.com/download-java-runtime-64/36999/
Microsoft visual C++ Redistributable 2015: https://www.microsoft.com/en-us/download/details.aspx?id=48145&751be11f-ede8-5a0c-058c-2ee190a24fa6=True&e6b34bbe-475b-1abd-2c51-b5034bcdd6d2=True&fa43d42b-25b5-4a42-fe9b-1634f450f5ee=True&a03ffa40-ca8b-4f73-0358-c191d75a7468=True
WinRar: https://www.win-rar.com/start.html?&L=0
The Batman skin mod I'll show how to install: https://www.nexusmods.com/batmanarkhamknight/mods/227
Resorep installation
First download Resorep from the Google Drive link, Resorep is a modification tool used to replace one of the default outfits with a modded outfit. You should also have Winrar installed before downloading resorep since it will make this easier to do.
Java JRE
Now you can download the Java JRE from the link, Java is needed for resorep to run.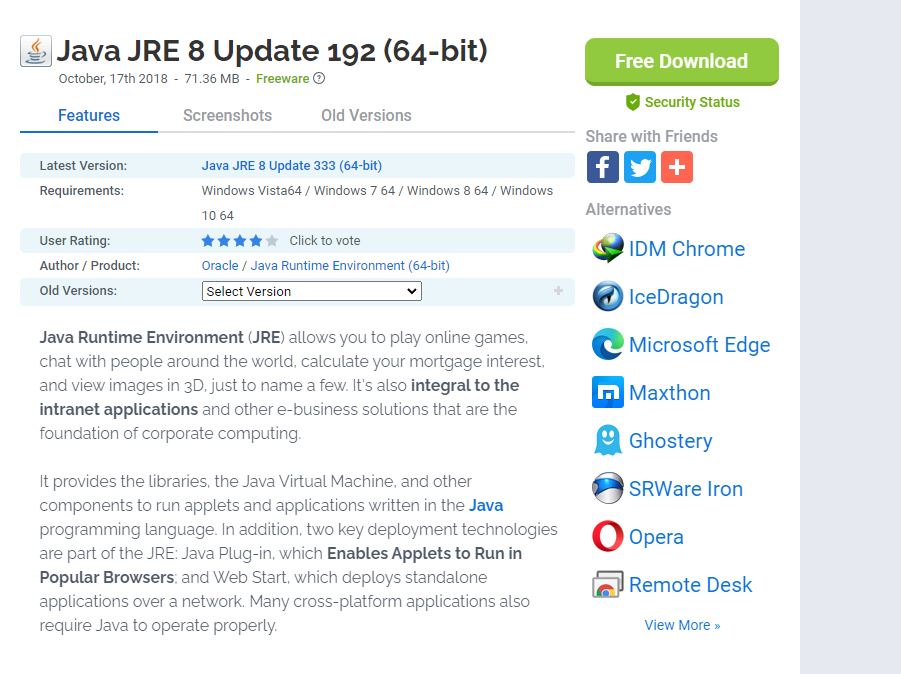 Visual C++ Redistributable for Visual Studio 2015
Now download the Visual C++ from the link


and download the vc_redist.x64 one, or if that doesn't work you can get the vc_redist.x86 one

The Batman Skin
To download the skin you have to make a nexus mod account to download it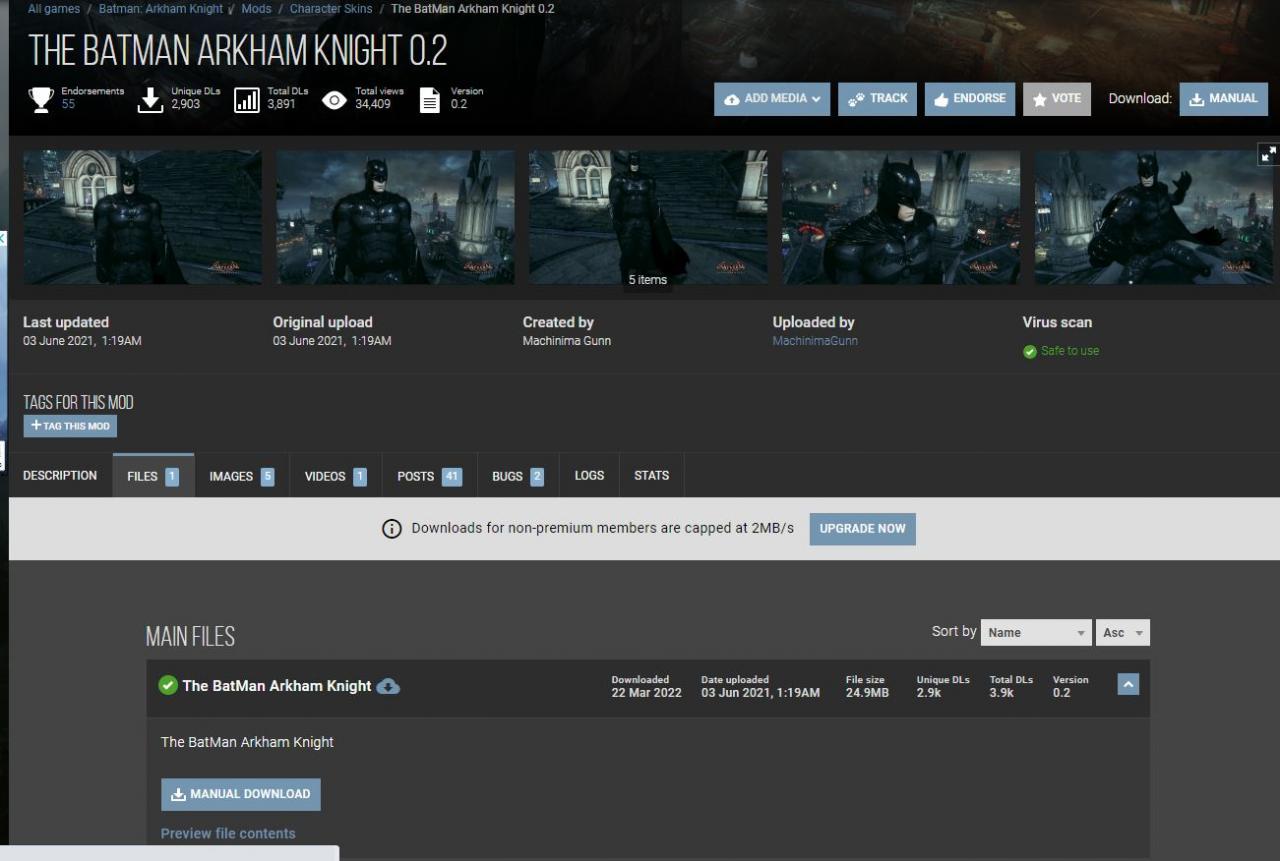 Resorep p2 installation
Drag the resorep WinRar folder onto your desktop and extract the files onto a desktop folder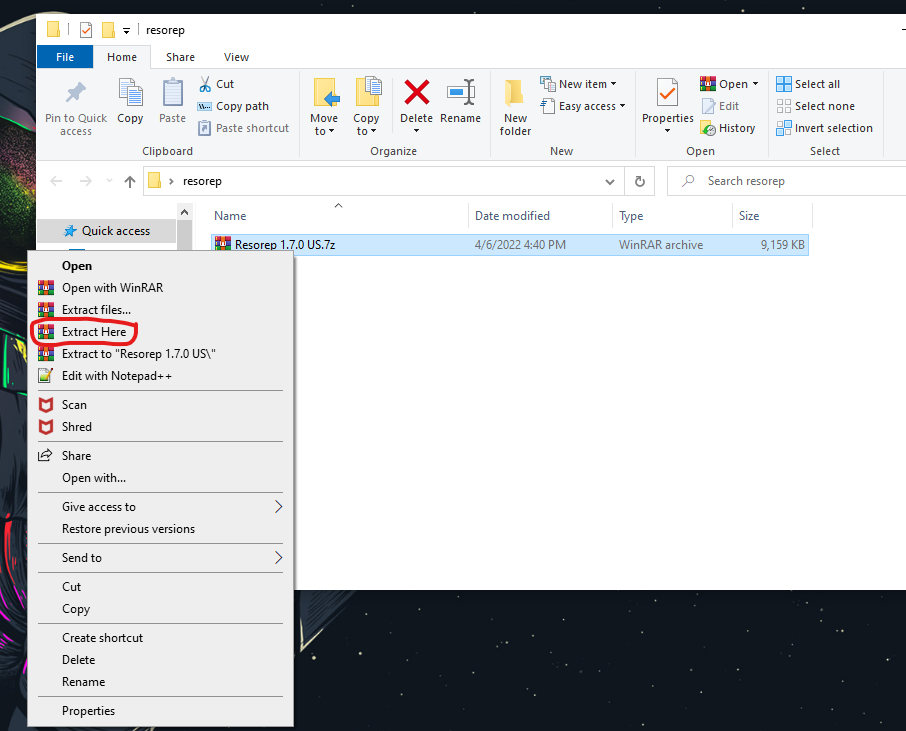 Choose the folder of the os your using I am using Windows 10 So I will select that folder

after you choose the os folder you are using you can now run the resorep.java file
first time you boot up the file you'll get a message you can press ok and I will you now how to turn that message off


and untick the setting shown in the top then press ok



Now we have to add the game's .exe file onto resorep by pressing add application the .exe will be located in steamapps\common\Batman Arkham Knight\Binaries\Win64\BatmanAK.exe
after the adding the .exe you will get a message to select 32-bit or 64-bit, choose the 64-bit one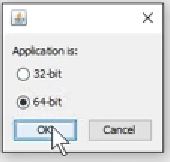 Now from that batman mod you downloaded extract the folder onto your desktop it should look like this: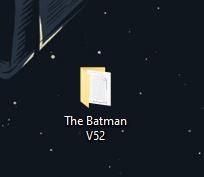 after that press the folder you'll see a bunch of images of the file press ctrl+a to select all of them and ctrl+c
and open up file explorer go to your documents you will see a resorep folder in your documents


open that folder, open the "modded" folder and press ctrl+v to paste the files you copied.
Conclusion
Now boot up the game and go to showcase select the far right skin on the first row which is the new 52 Batman skin and it will be there!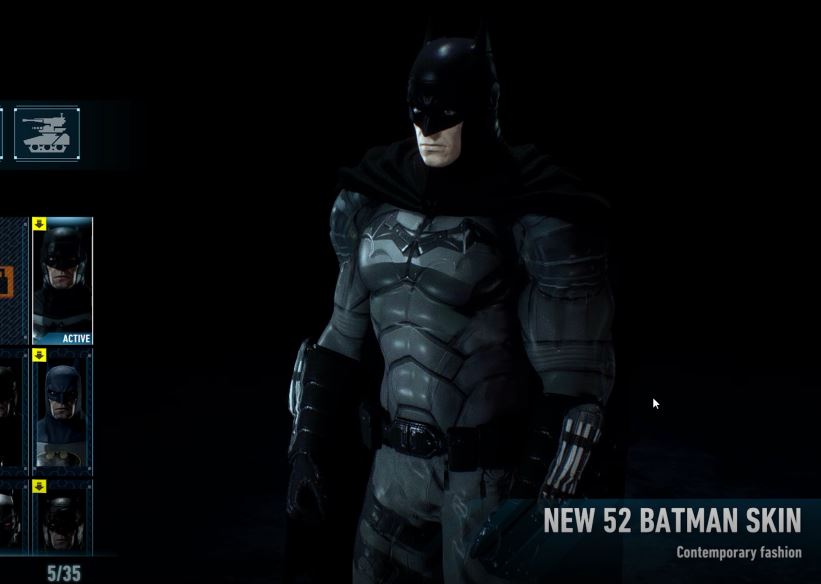 if this guide was helpful to you thank you for looking at it!