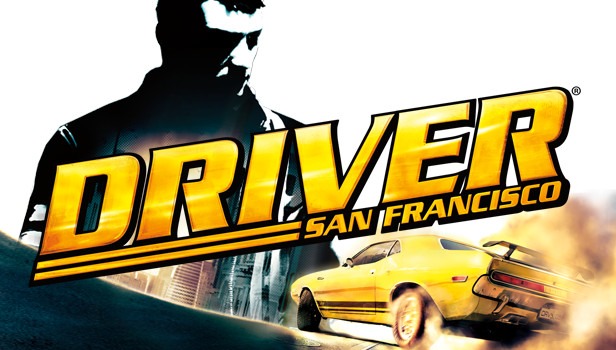 If you didn't know, Driver San Fransisco doesn't launch anymore. It will either not launch at all or show a black screen that quickly goes away. This guide will show you how to fix the game with just an outdated Uplay launcher.
Step 1
First you want to install Driver San Fransisco from Steam or Ubisoft Connect. 
You will need a Ubisoft Connect account to play the game, obviously
 The game (by default) comes with a key so you can play online, right click on Driver in your steam library, and go to Manage, CD keys, and your key will be there. On Ubisoft it is on the games menu where you can see "Show key". If you have already activated the game, then you're good to go.
Make sure your Ubisoft Connect is updated to the lastest version.
Step 2
Go to This PC – Program Files (x86) – Ubisoft Connect – Ubisoft Game Launcher. Find the file named "version.txt". Copy this file and paste it onto your desktop. 
(if there happens to be two files, use the one with the highest number inside.
Exit Ubisoft Connect. Now you will need to uninstall Ubisoft Connect. Go to "Apps and features" tab within your settings and choose to uninstall Ubisoft Connect.
IMPORTANT! UNCHECK THESE BOXES when given the prompt, or it WILL UNINSTALL your games and saves!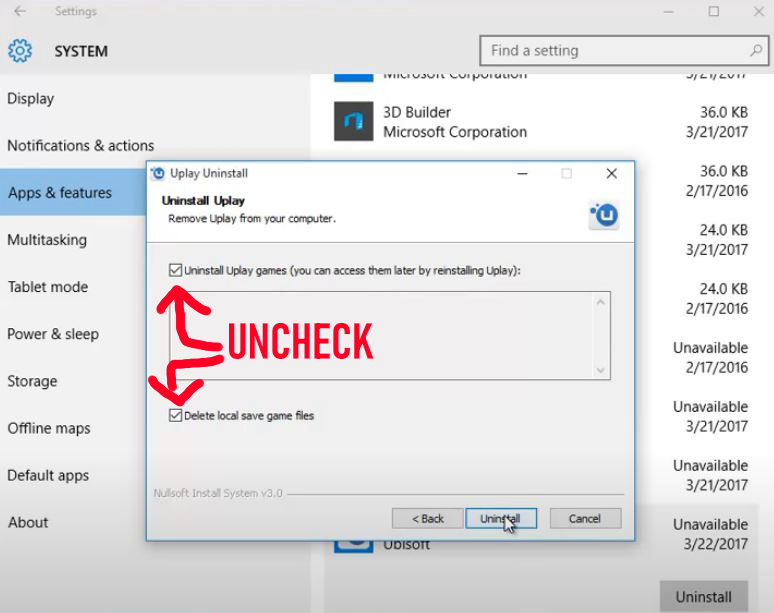 Step 3
Once you have uninstalled Ubisoft Connect, you need to install Uplay, an older client of Ubisoft Connect. Below is a download link to the installer for Uplay.
https://drive.google.com/file/d/1snwuckFs4yHmehbgLxurASPHe6rjb_cE/view?usp=sharing
If this link gets removed, sites like MajorGeeks often have these uploaded.
Download and run the Uplay installer like normal, until it gets to the "Finished" prompt.
UNCHECK THE "RUN" OPTION and click finish.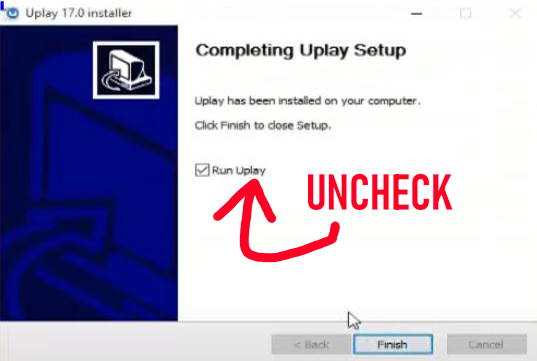 Now all you have to do is navigate back to the folder. Go to Program Files (x86) – Ubisoft – Ubisoft Game Launcher. Find the "version" text file in the folder, and delete it. Now replace it with the "version" text file you put on desktop earlier. It might ask for admin privileges, just click yes.
Step 4 (important)
Lastly, go to the exe location of Driver, in Program Files (x86) – Steam – steamapps – common – Driver San Francisco (or (x86) Ubisoft – Ubisoft Game Launcher – games). Right click the exe to "Properties", and then go to the "Compatibility" tab. Then check the "Disable Fullscreen Optimisation" box, 
and make sure you click APPLY.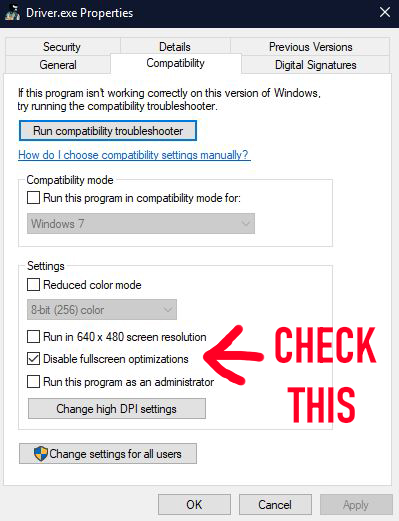 And you're done, if you did it correctly the game will launch and you can choose to play the story or online.
If Uplay updates to Ubisoft Connect, you will have to restart the process all over again.
Having trouble finding the installer for Uplay? There is a thread that uses the same method as Driver, link is here.
https://steamcommunity.com/app/235600/discussions/0/3055114706806815040/
Online
And now you can see it works. Of course, nobody is playing now. but you can invite your Uplay friends to play modes and freeroam. This guide also fixes other Ubisoft legacy games, like Far Cry 3.