How to Install the new VP Mod. Version 1.2 (2022/23)
The VP mod is a beautiful and streamlined WW2 mod. It's not as expansive as the wonderful BAT mod. However, what it lacks in quantity it makes up for in detail and quality. It is also extremely easy to install. Give it a try!
Installation
First you need an clean IL2 1946 4.12.2 version of the game.
To get 4.12.2
Right click title in library.
Select properties
choose Betas
Select 4.12.2
Second you will need to install 7zip
https://www.7-zip.org/
Third download the VP mod from
https://www.mission4today.com/index.php?name=ForumsPro&file=viewtopic&t=26134
(There are superb instructions here BTW too)
Download all the files VP 1.2 Mod files (Including any patches) do it individually not as on massive ZIP.

Put them all in the same place
Right click the file vpmodpack_2022_7z.001 and choose open with 7zip

A new dialog window will open select all the contents of this new window (Ctrl +A) will do that

Drag this into your IL2 1946 folder allowing files to be overwritten
It will take a while, (make sure you allow overwrite).
In the Steam IL2 1946 folder (its address will be something like this
D:\Steam\steamapps\common\IL 2 Sturmovik 1946) find the "config.ini" file.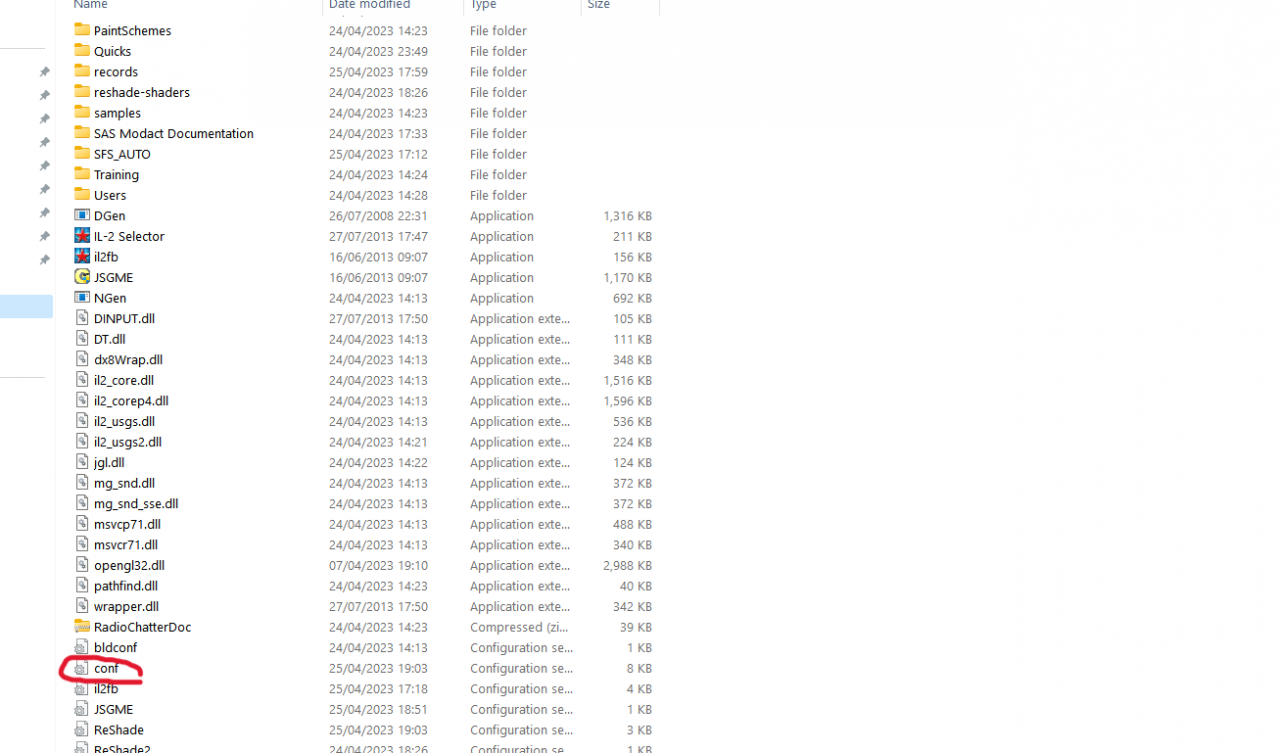 Open with note book. you'll see something like this
[il2]
title=Il2-Sturmovik 1946
hotkeys=HotKey game
[window]
width=XXXX
height= XXXX
etc
Put your screen resolution in the width and height ie.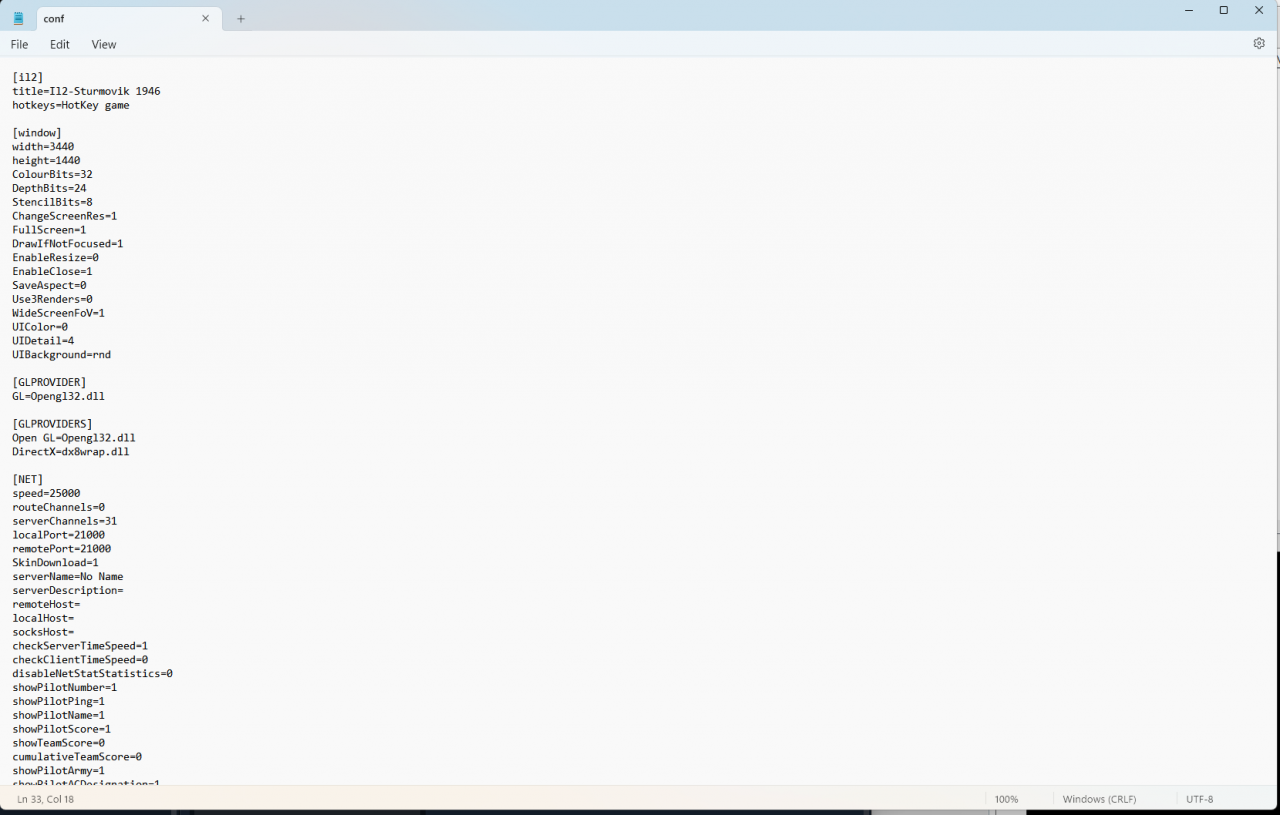 Add these lines to the the Config.ini at the end
[DGen]
CampaignLength=Medium
MissionDistance=75
GroundIntensity=High
AirIntensity=High
RandomFlights=5
CampaignAI=Normal
CampaignMissions=Hard
MaxBomberSkill=1
SlowFire=20
MaxFLAK=100
OperationVictory=1000
OperationDefeat=-1000
WarVictory=10000
WarDefeat=-10000
;UseParkedPlanes=1
NoAirfieldHighlight=0
[QMB]
PlaneList=0
[Mods]
PALMODsColor=0
PALQMBLinesMap=10
PALQMBLinesPl0=25
PALQMBLinesPl1=20
PALQMBLinesPl2=19
PALQMBLinesPl3=18
PALQMBLinesPl4=18
PALQMBLinesPl5=18
PALQMBLinesPl6=18
PALQMBLinesPl7=18
BombBayDoors=0
RandomSplash=1
netCallsign=
TracersPlayer=400
TracersAircrafts=300
TracersWorld=25
TracersWirbelwind=5
HUDLogLines=3
HUDLogColor1=80FFFFFF
HUDLogColor2=10FFFFFF
HUDLogBottomColor1=80FFFFFF
HUDLogBottomColor2=10FFFFFF
Open JSGME and install the mods you want to add – this is mine (I have my own RESHADE)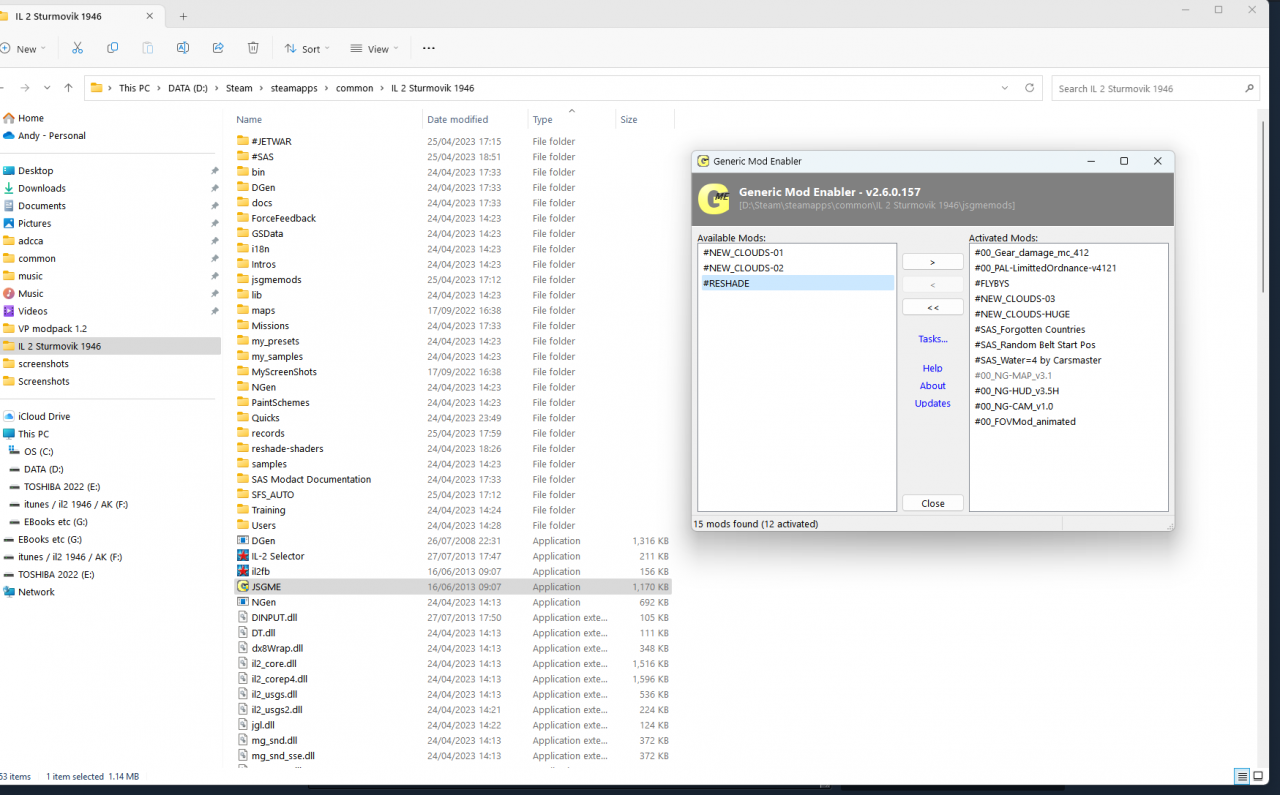 Final step From with in the steam IL2 1946 folder open IL-2 Selector and save settings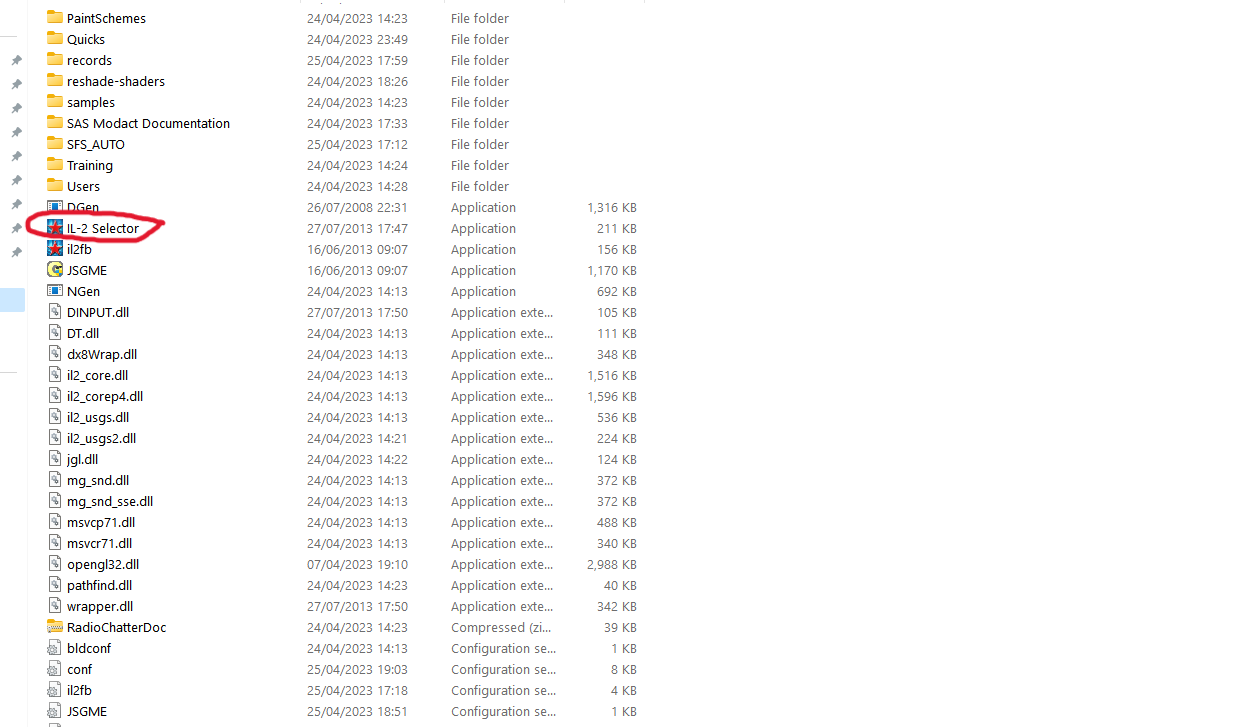 Your game should now work perfectly from the desk top (with steam overlay and screen shot ability)
Any questions I'll do by best to answer!
See you in the skies