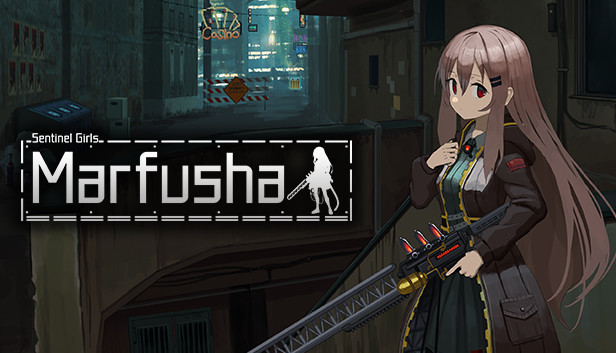 Here is a guide on how to get all achievements in Marfusha.
A few (& last) words
Most of the Achievements are actually self-explained and you'll get them easily. It'll ony cover the Achievements with additional tips upon how I obtained them !
Some Achievements such as (Obtain all weapons, characters & played Challenge mode first time) will only pop up once you leave the main game.
If you enjoy this guide please leave a like and support this more then the other 1 if lazy to copy & paste into a google translator. xd
Main Story mode

My First Malfusha
You get this actually upon starting up the game if not just run the story mode.
Nope, it's not a typo error either.

Defeat one enemy.

Defeat 10 enemies

Defeat 50 enemies

Defeat 100 enemies

Defeat 250 enemies

Defeat 500 enemies

Defeat 1000 enemies

I got a dog
A bit RNG but won't cost you. Fun fact: In Challenge mode you can have 3 dogs in the Dormitory at once.

I've cleared the main mode

I saw the good ending
The 1st 40 days counts. So try not to retry too often and get yourself a comrade to make your life easier unless you wanna git gud in a hardcore way. 🙂

Clear the main mode without helpers
Check tips & tricks section.
Challenge mode

I played Challenge Mode for the first time

I survived 10 days in challenge mode

I survived 20 days in challenge mode

I survived 30 days in challenge mode

I survived 40 days in challenge mode

I survived 50 days in challenge mode
All characters & weapons

I used all weapons
Weapons to obtain
Normal weapons (costs 10 Bucks):
Handgun
SMG
Shotgun
Assault Rifle
LMG
Grenade Launcher
Advanced weapons (costs: 15 Bucks):
Sniper Rifle Advanced
SMG Advanced
Assault Rifle Advanced
Shotgun Advanced
LMG Advanced
Grenade Launcher Advanced

I got all the characters
Characters to obtain
Belka (SMG)
Bion (AR)
Enos (LMG)
Alibina (Advanced AR)
Felicétte (Advanced SR)
Strelka (Advanced SMG)
Lacia (Advanced SG)
Tips and tricks
Best way to max stats (if having issues):
From day 41 & 81 onwards keep failing, which gives you each restarts, 20 Bucks & you can draw a card that's always shuffled while keepint the stats, which is very helpful if trying to beat the main game alone or while trying to obtain weapons/characters. Just bear in mind that the weapon durability will still go down as usuals.
For challenge mode,
 I never used any other characters except Marfuscha (starting character). Just try to manage through your money while applying stats for yourself, buying weapons, hiring the right companion etc which is a little RNG-ish. Oh and also maybe play your own music to boost your own moral.