All maps of Metal Gear.
Keys, items and a little bit informations.
Introduction
Metal Gear
 is a surprisingly large game despite its small data size.
The game is made up of individual screen sectors. When you combine these sectors, you get a view of a vast map of buildings and structures.
In 1987, this map was absolutely impenetrable without a game guide.
luckily, this version is a bit modified and lightened up…
Here are some points and tips to help you navigate the maps for completing the game.
-METAL GEAR-
There are a total of 8 cards in the game. They are scattered throughout the maps and can be used to open locked doors.
The individual sections of the map are separated by elevators. The elevators are labeled A-F, and there are 4 of them in the game. Two of the elevators can only move in one direction.
In some places on the map, you need to use a transmitter with the correct frequency to spawn an item or open a door.
All consumable items respawn, so you don't need to worry about running out.
MAP1
Here the game begins.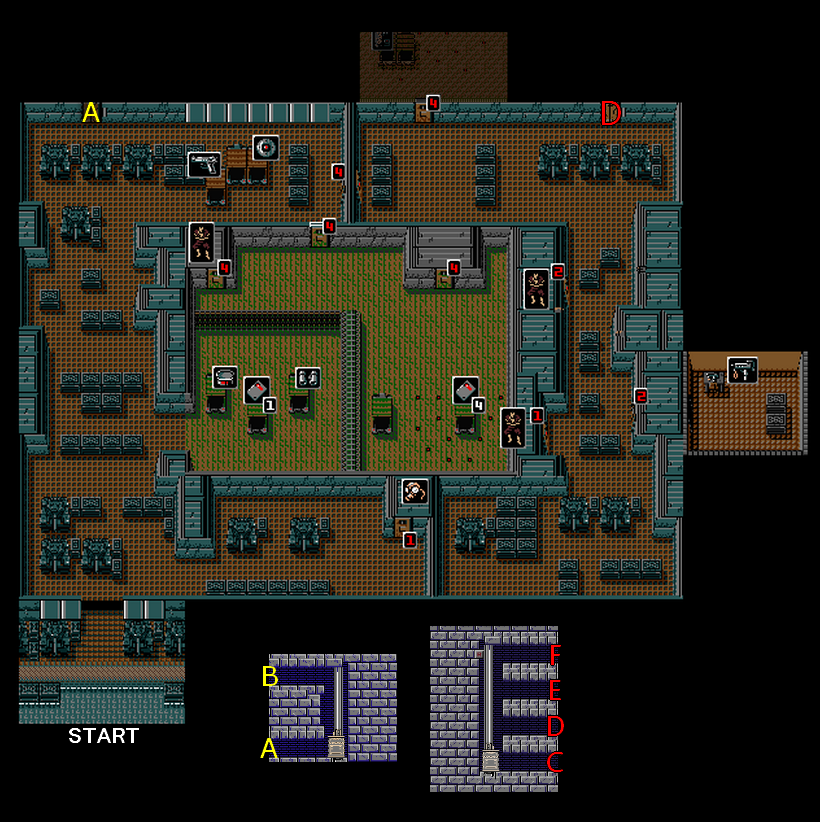 MAP2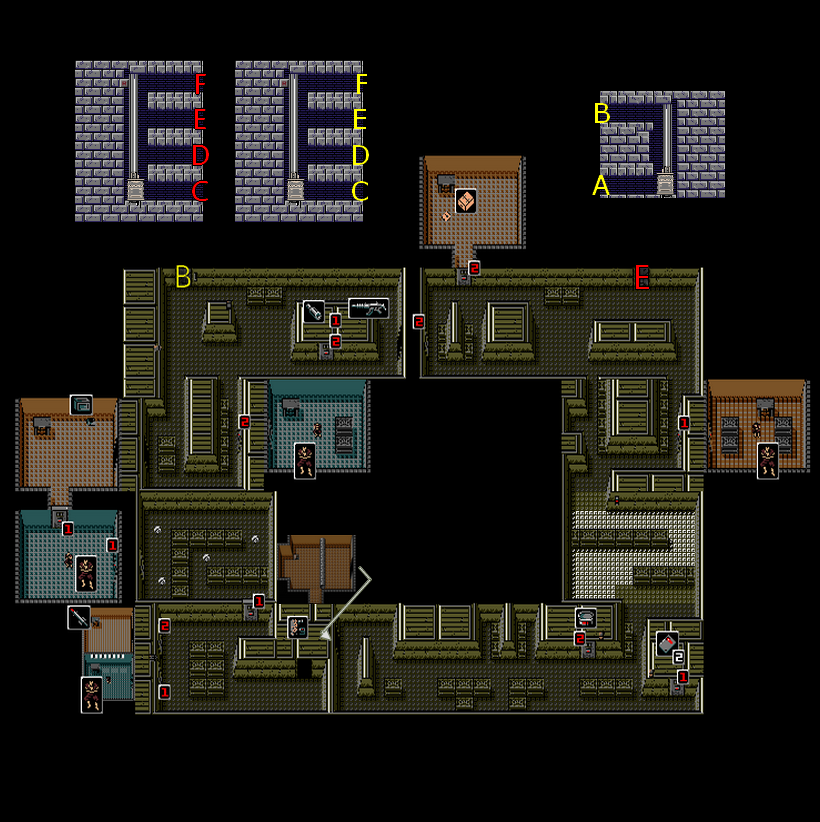 MAP3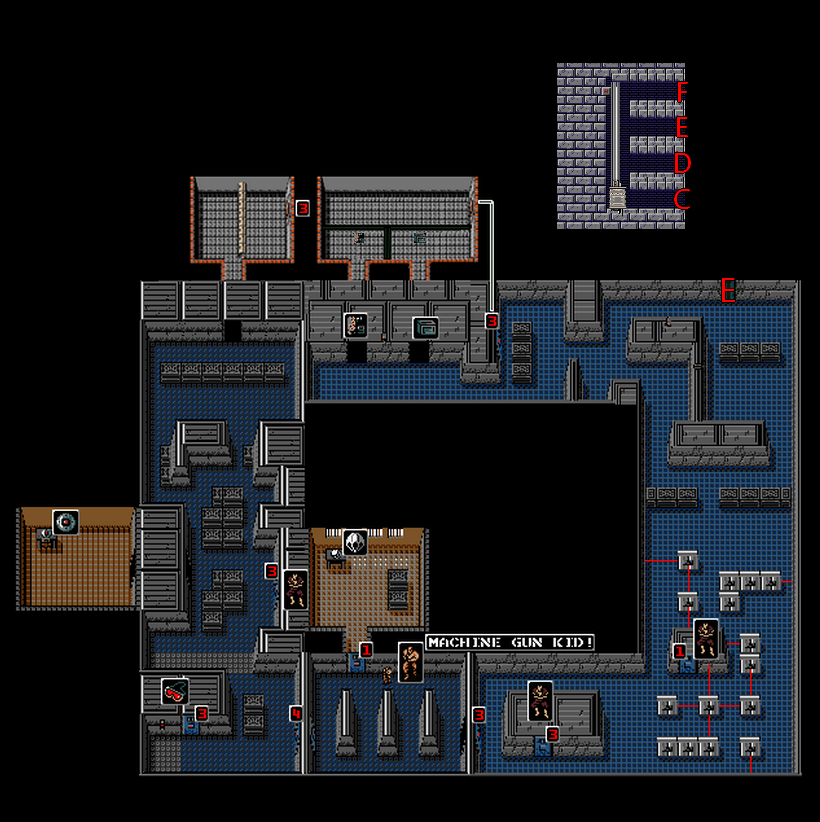 MAP4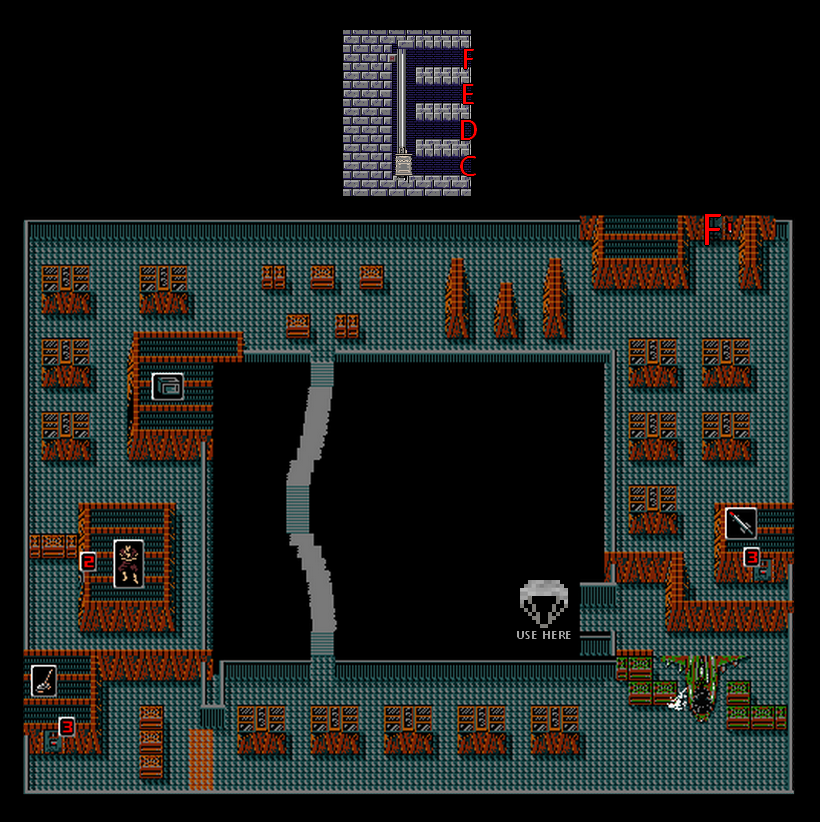 MAP5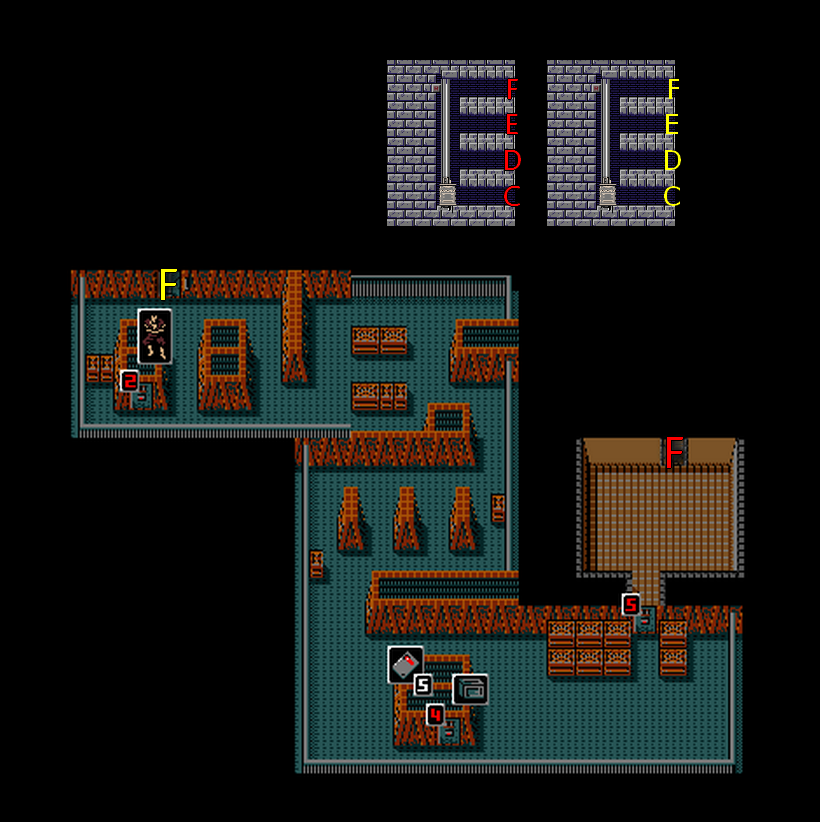 MAP6
In a room without light, use a flashlight.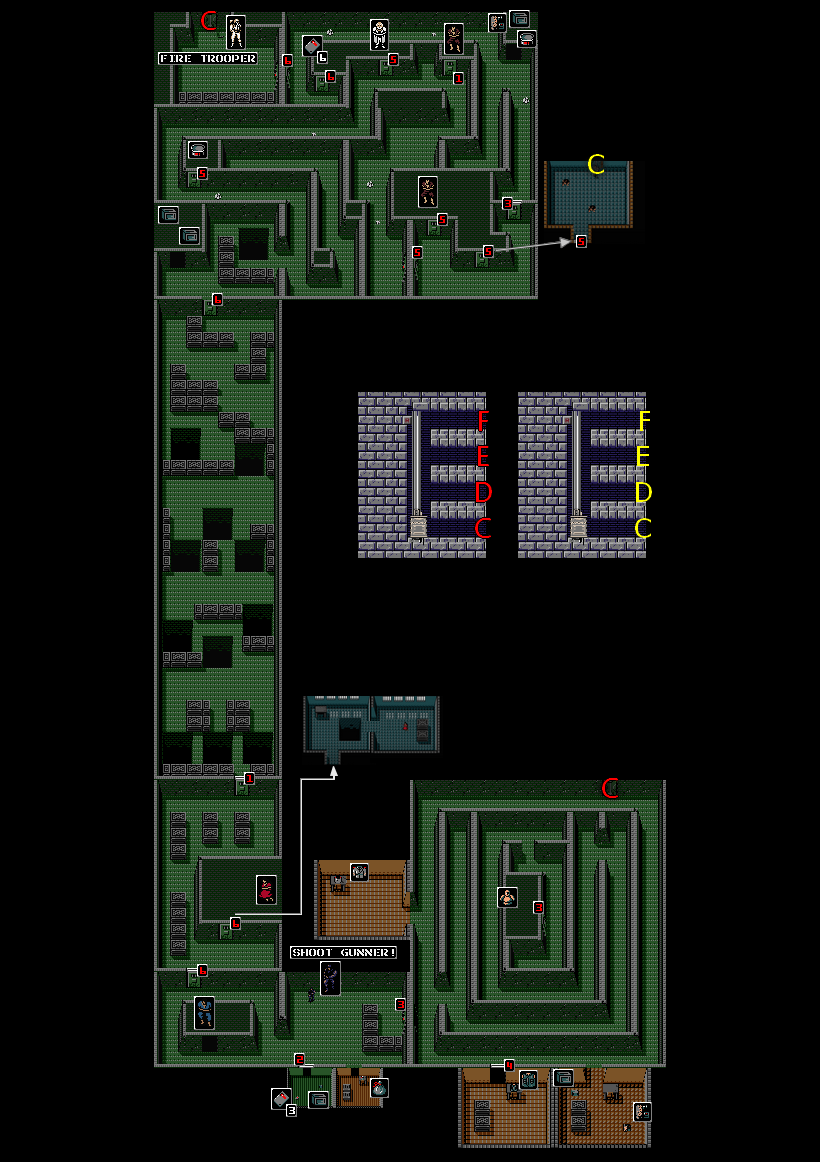 MAP7
From MAP1, use card 4 to get to the south side of this map.
Turn on here mine detector and keep going up.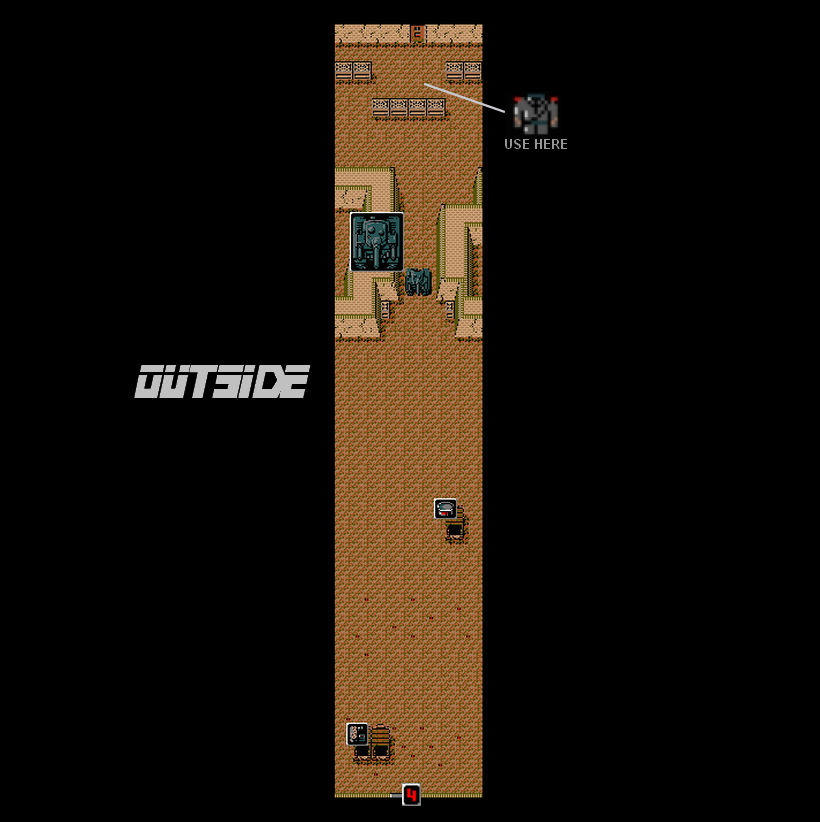 MAP8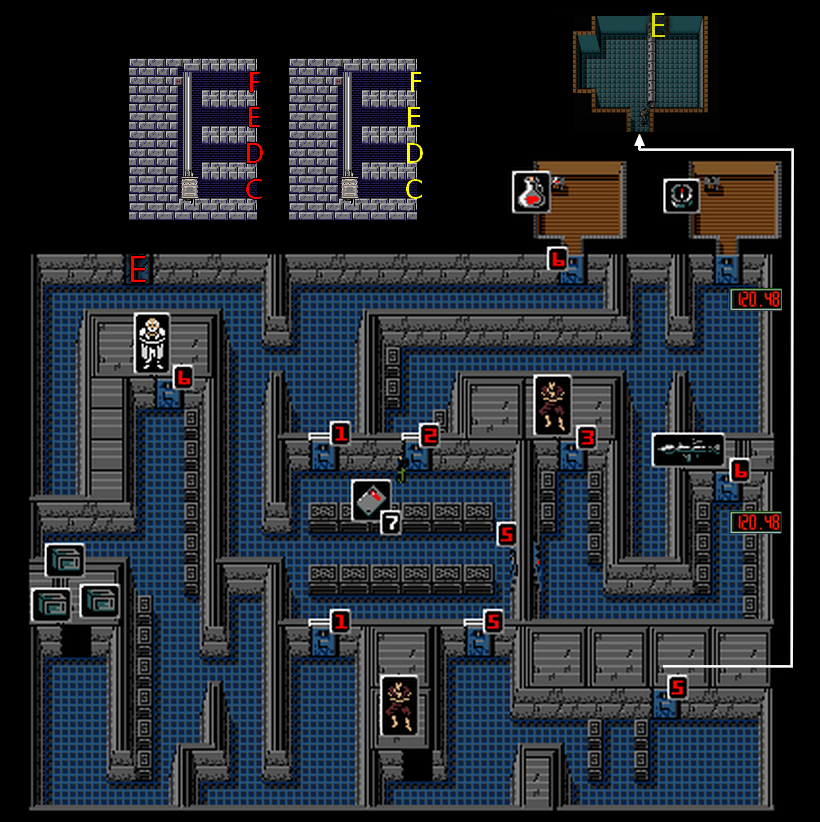 MAP9
After a scorpion bite, use an antidote.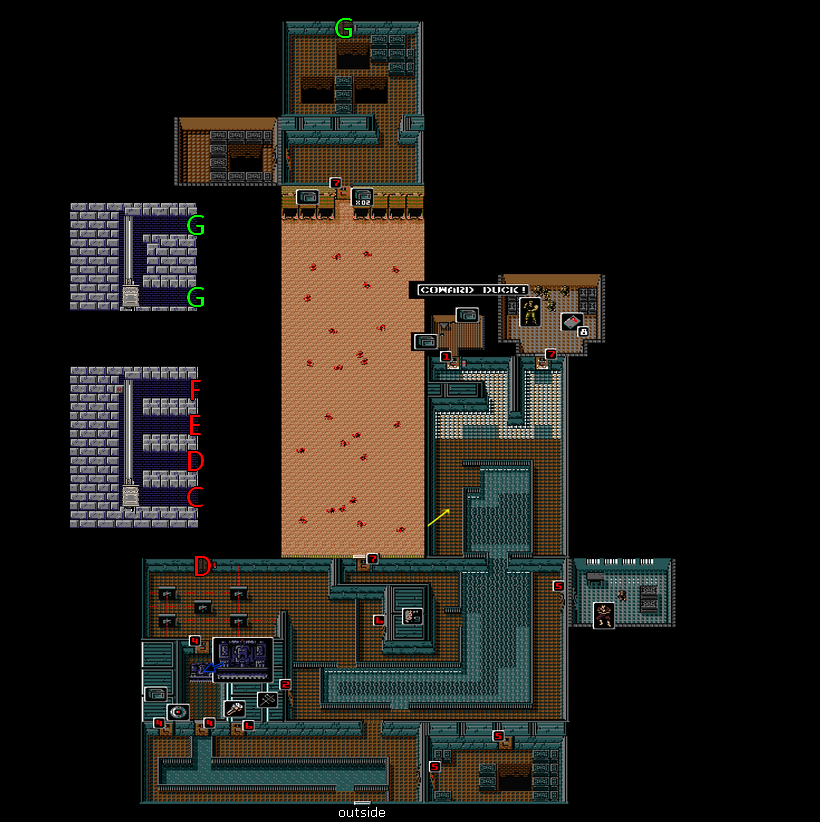 MAP10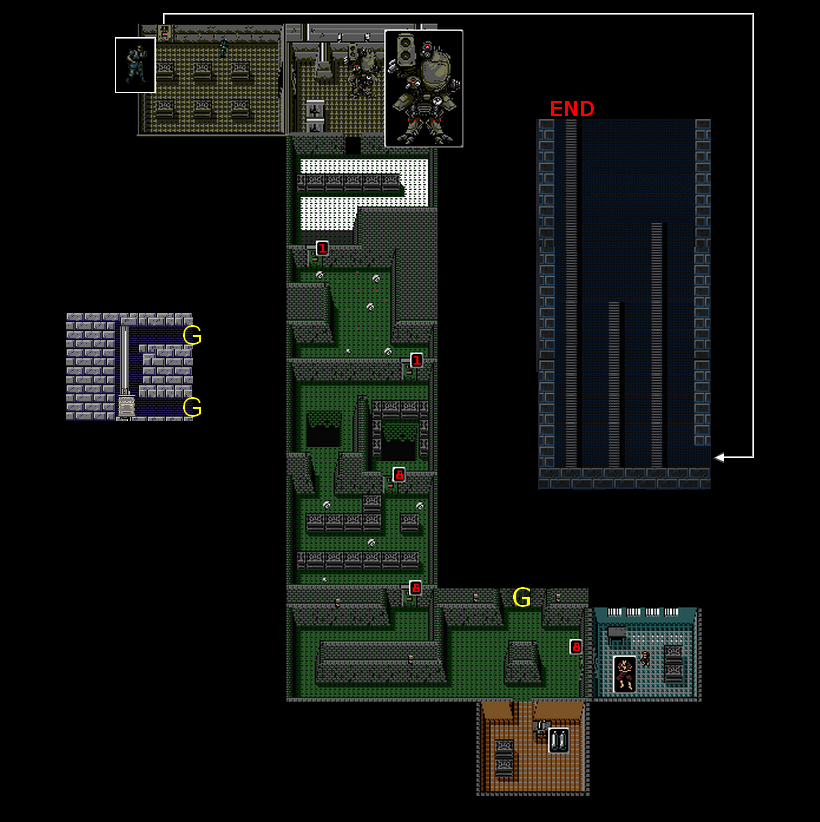 LEGEND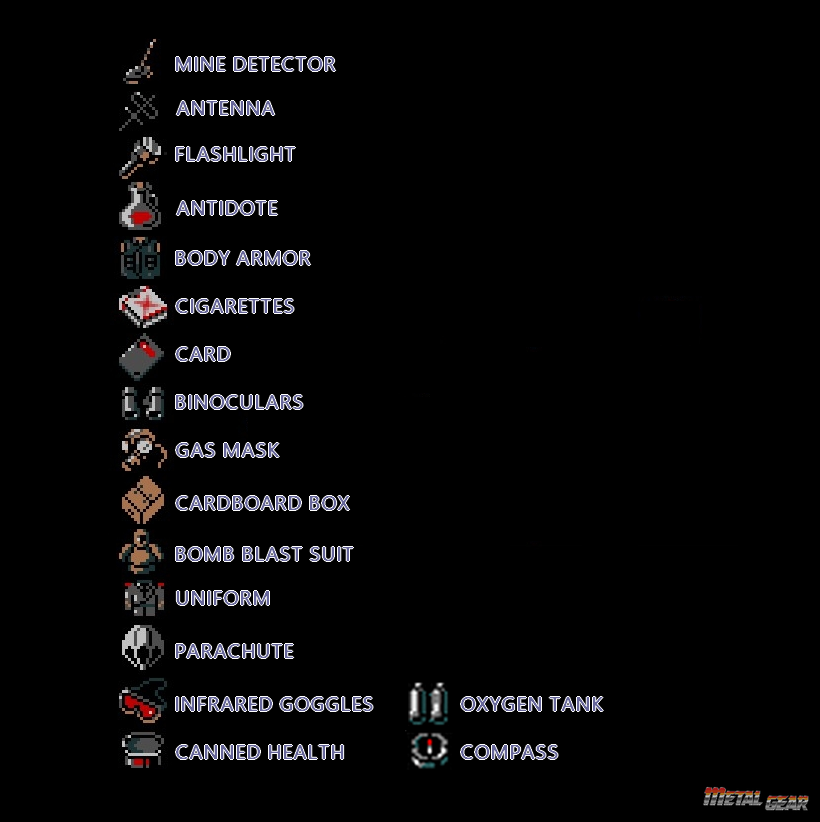 OUTRO
Metal Gear is quite a challenging game, even though this version is modified and simplified.
I believe the maps can help someone.