This guide lists down all known solution(s) to the startup error(s) that other people and I have encountered.
A Code Error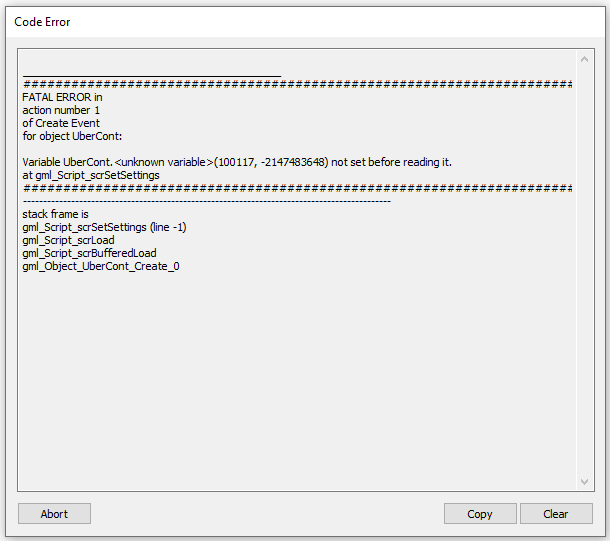 The error seems to occur due to missing files (minit_v1.sav) on startup while online. Probably occurs most frequently for new users.
To fix this:
Start the game up in Offline Mode
Start a new game while in Offline Mode
After that you should be able to close the game and run it online.
More Guides: