Interactive Map for Mon Bazou showing the locations of NPCs, hidden Konig components, and more.
–>Link to Map<–
[monbazou.fandom.com]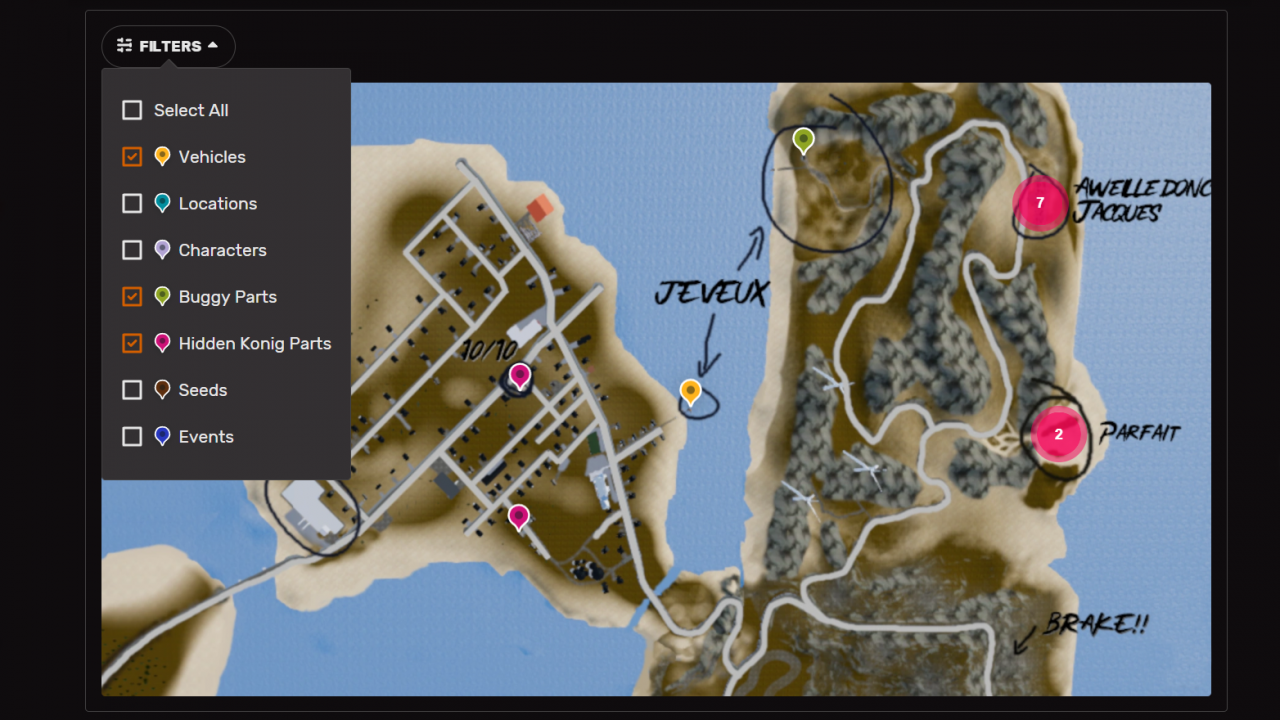 –>Link to Map<–
[monbazou.fandom.com]
An interactive map showing the locations of:
Vehicles
Important Locations
Character Spawns
Buggy Parts
Secret Konig Parts
Race Events
Important Miscellaneous Items
It will be updated as more content is added to the game, along with any map changes or spawn location changes.
Be sure to check out the rest of the Mon Bazou Wiki[monbazou.fandom.com] for helpful tips, tricks, and game mechanics; and join the official Mon Bazou Discord[discord.com] to get the latest news on game updates, new content, and planned features!