Fix to black videos / loading bug on Startube. Tested on Windows 10.
How to fix the issue:
I had some issues playing videos and getting a black screen in Startube and other people had the same issue but there wasn't any available fixes. I managed to fix it by doing the following things:
– Go to the game directory. By default (if you didn't install it in other folder) it should be "C:\Program Files (x86)\Steam\steamapps\common\Next Space Rebels" .
– Select "NextSpaceRebels.exe" > Properties > Compatibility .
– Select "Run this program in compatibility mode for: WINDOWS 8".
– Also tick the following boxes: "Disable fullscreen optimizations" and "Run this program as an administrator" .
It should be listed as this: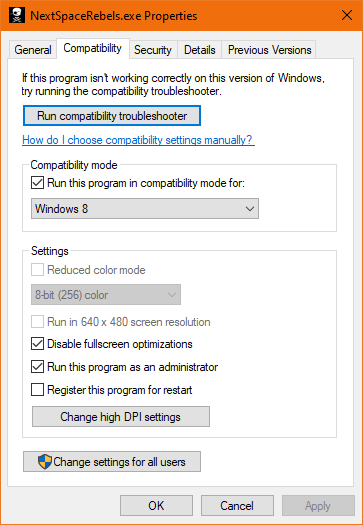 Apply the settings and open the game. It should display the videos correctly.
I also changed the Nvidia Control Panel settings to default for the game, just in case. If you don't know what they are you probably don't need to tweak anything there.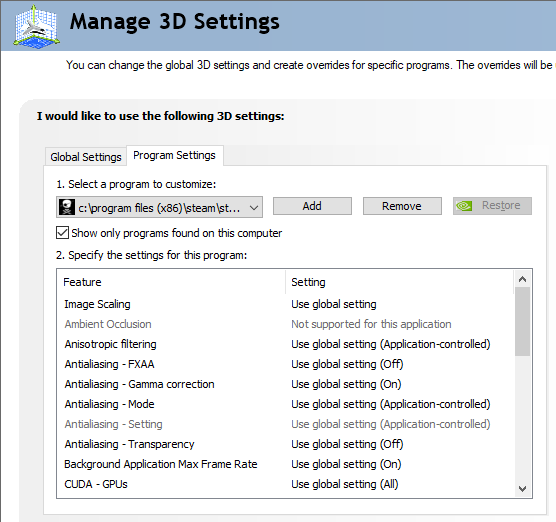 Hope this worked for you!
Greetings.