A (new) interactive map of the RuneScape surface! Including the entire Teleport Network, Monster Spawns, Resource Spawns, Wilderness Map, Quests and more!
RuneScape Surface Map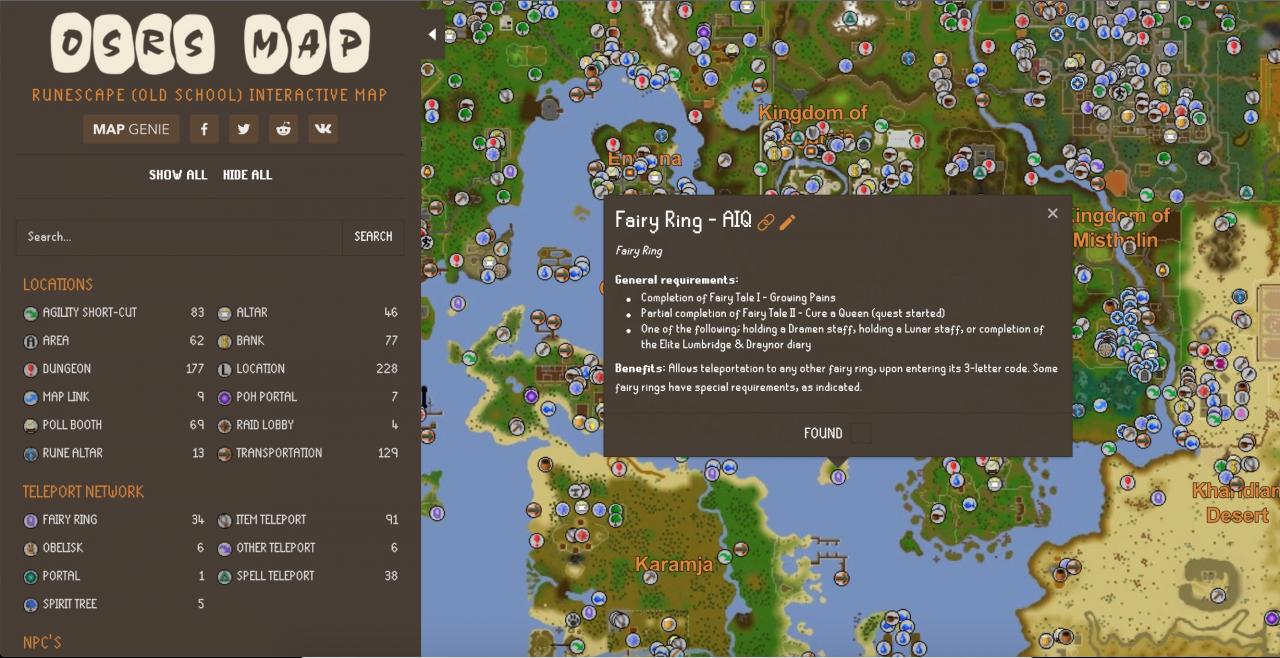 Hey everyone!
Myself and a few others have been putting together an interactive map for Old School RuneScape! After many months of work and 2500+ location pins later – it's finally ready! \o/
OSRS Surface Map
[mapgenie.io]
Right now we only have the surface done – but we're planning on adding dungeons, interiors, etc.
Some of the things on the map:
Points of Interest (Altars, Transportation Links, Rune Altars, etc.)
The Teleport Network (Fairy Rings, Wilderness Obelisks, Special Item Teleports, Spell Teleports)
Resources (Trees, Mining Areas, Fishing Spots, etc.)
Enemies – Bosses & Monsters (for Slayer tasks)
NPC's, Shops & Workstations
Quests, Kourend Tasks & Minigames
+ plenty more!
By Tspoon