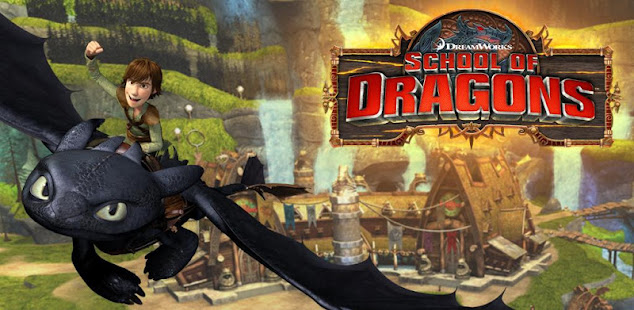 That guide will help you getting much gems easily. It's kinda risky, but it's full with tips that can help you. It helped me a lot!
Beginning.
That gem method requires a lot of patience. It does not use any glitches or stuff agaisnt SoD TOS! It works most of the time if you are active doing it. You don't need to pay real money for it.
Most of you know it, but I gave all the important steps and tips that can really help you.
Before starting you will need:
– A phone that can run the game. (not mandatory but it will be A LOT more faster)
– 300 gems to get the trial membership.
Everything else you need is patience and positivism :). Don't give up if it doesn't work the first time!
Getting started.
After you got the 300 gems, go on your phone. Don't buy the membership unless the 5th stable quest is locked.
Example Of Locked Quest: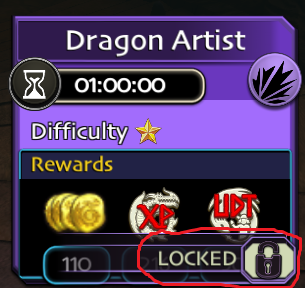 If your quest is locked, you can buy the membership earlier.
But if it's not you will wait.
Steps to get started.
You have to replace the 5th quest in your stable quests until you get "Long Night Flight" or "Bright Light Flight". The both quest will do the same effect.
How to replace a quest.
Click on it, then click replace.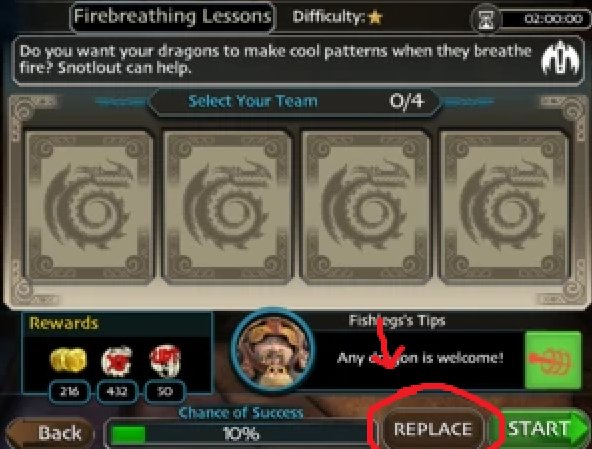 Long Night Flight or Bright Light Flight
The quests look like that: (the both quests give gems, it's just old image)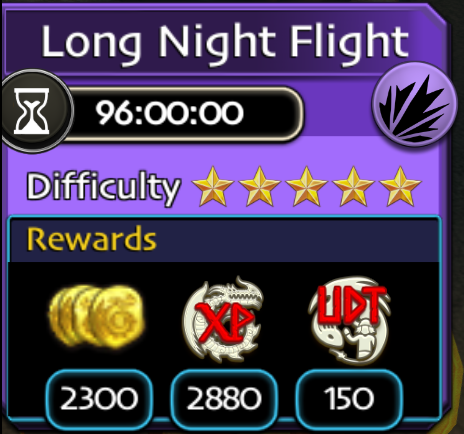 The percents.
Long Night Flight:
– Only toothless can be selected.
Normal toothless: 30%
Focus: +5%
Leader: +10%
Level 30+: +20%
All other dragons are INVALID.
Long bright flight:
– Anyone from the fury family can be selected. (toothless, light fury, the night lights)
Focus: +5%
Agile: +5%
Leader: +10%
Camouflage: +10%
All other dragons are INVALID.
Starting the quest.
Before starting, make sure that it's the right one. One of the rewards have to be a gem chest.
After you start it, watch the ad to get rid of the half time.
Note:
READ THE WHOLE GUIDE FOR THE TIPS YOU NEED!
Tips and Important Notes
IMPORTANT NOTES BEFORE WATCHING THE AD
1. DO NOT START THE QUEST ON DESKTOP. THAT WILL RUIN IT.
2. FIRST, LEAVE THE GAME AND RUN IT AGAIN BEFORE WATCHING THE AD. THAT WILL PREVERT THE RISC OF "AD NOT AVALIABLE".
SKIPPING THAT STEP WILL COST 2X YOUR TIME.
What to do while waiting.
Always try to do your battle events. If all your tries fail, you need to have another 300 gems.
Before opening the chest, go in the wilderness (i got more luck opening it there)
Spam the quest how long you want. If you save 300 you can also have infinite membership (sadly you can't use toothless since he's always in quests.
Good luck to everyone who try that :). I hope I made you rich :).