100% Achievement guide !
Not exactly a step by step guide but this should help you in a pinch !
Missable Achievements
These are related to the missable achievements.
Demiurges (strong optional bosses) – make sure to keep either Andres or Ras'samrah alive (see map)
Dark Wanderers (your clones) – you need to keep one alive – dont worry about this one since theres a clone fight behind the giant door to the north which you can ignore
Cardinal Core dont interact with these yet, these are found after boss fights on round platforms (see image below). you'll also receive a sword after beating these bosses which you can pick up safely, but be careful not to walk to close to the core which is right behind the sword or you will be forced to interact with it.
Its probably a good idea to backup your save file now and then incase you mess up one of these.
save file location: C:\Users\username\AppData\Local\ShatteredTOTFK/Saved
With these things in mind you should progress through the world for a more spoiler free experience.
Come back to this guide once you are ready to progress past the giant door and clean up achievements.

The boss fight before a Cardinal Core will always be on a round platform like this.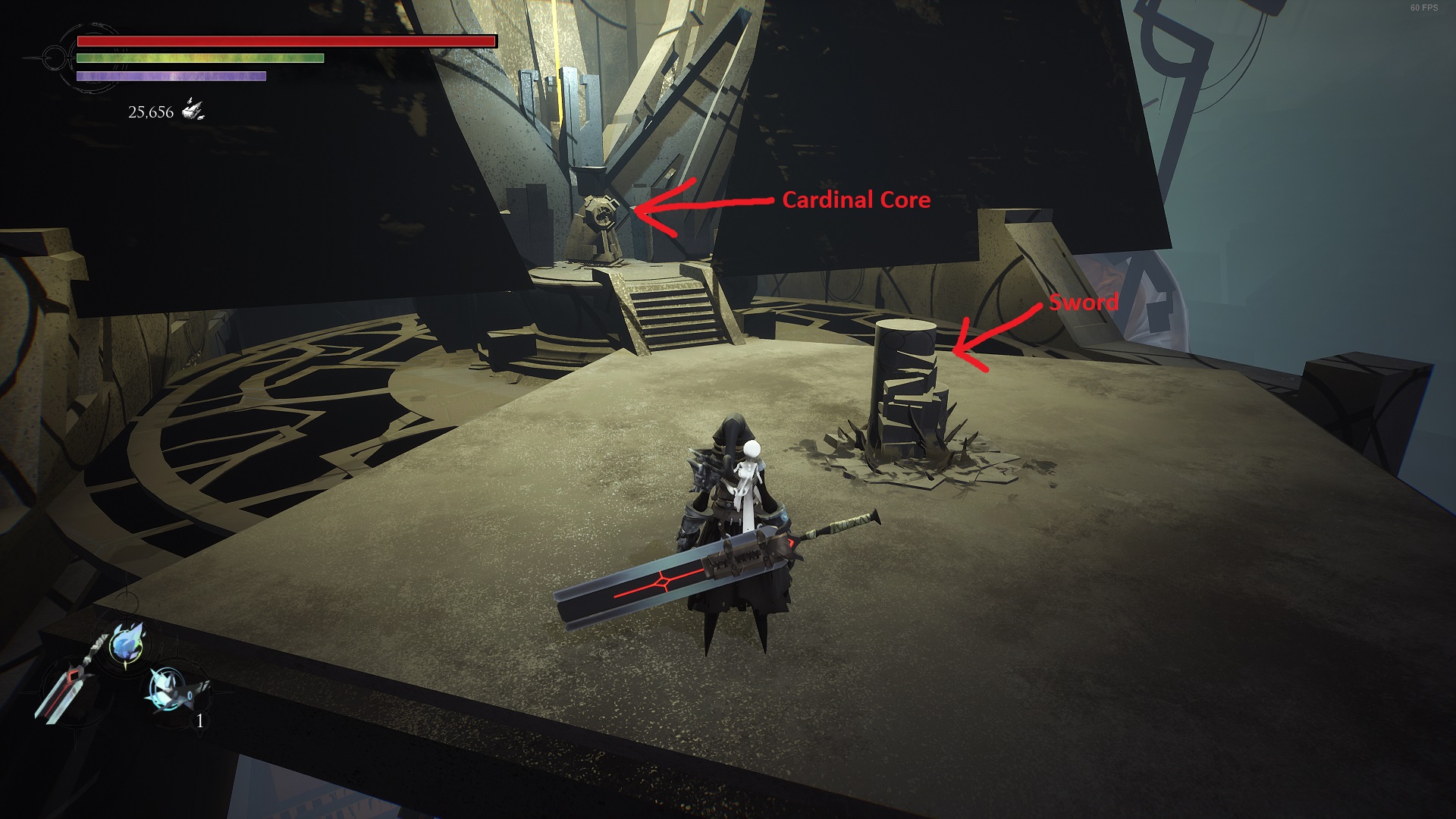 The section after the boss fight.