Summer with Mia 2 is a 3DCG adult game developed by Inceton Games, you will play as a young man to have a summer break with his aunt and his estranged sister. here is a simple guide to help you to find all bonus codes in the game.
Returning to Mia [Ep. 9] patch is now available!
All Bonus Codes (Episode 2-9)
Episode 9 – bang
Episode 8 – showtime
Episode 7 – choices
Episode 6 – party
Episode 5 – dinner
Episode 4 – past
Episode 3 – temptation
Episode 2 – surprise
Note: these bonus codes will let you unlock bonus content in each episode.
How to Enter Bonus Codes
On the main menu you select BONUS CONTENT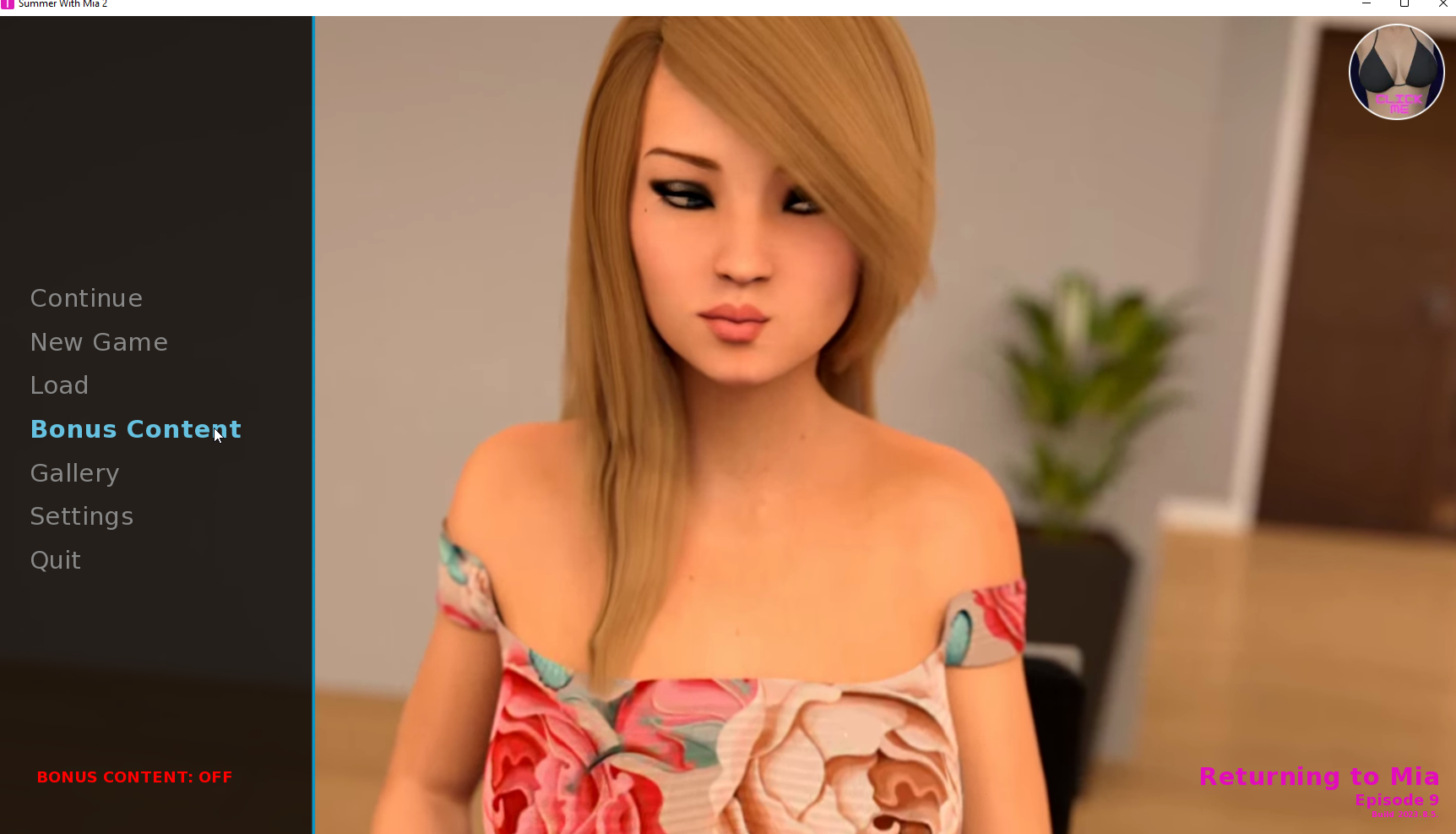 You then get a tutorial, then you click Bonus Content again to enter the code….