This guide will help you to unlock every Achievement in the game.
Unlocked by Playing
These Achievements are unlocked by playing trough the game and finishing it.
It is numbered in the order of unlocking.
1. Made it home
2. The journey begins
3. Complete Heliotromms
4. New Threads
5. Complete GlimmerDimm
6. Complete Hyperion
7. Guitar Legend
Unlocked by Doing
These Achievements are unlocked by actively doing them.
1. Light it up
After you woke up in the night from the alien you have to walk trough the whole town (every floor) while playing the guitar. Do this until every House has lights on it.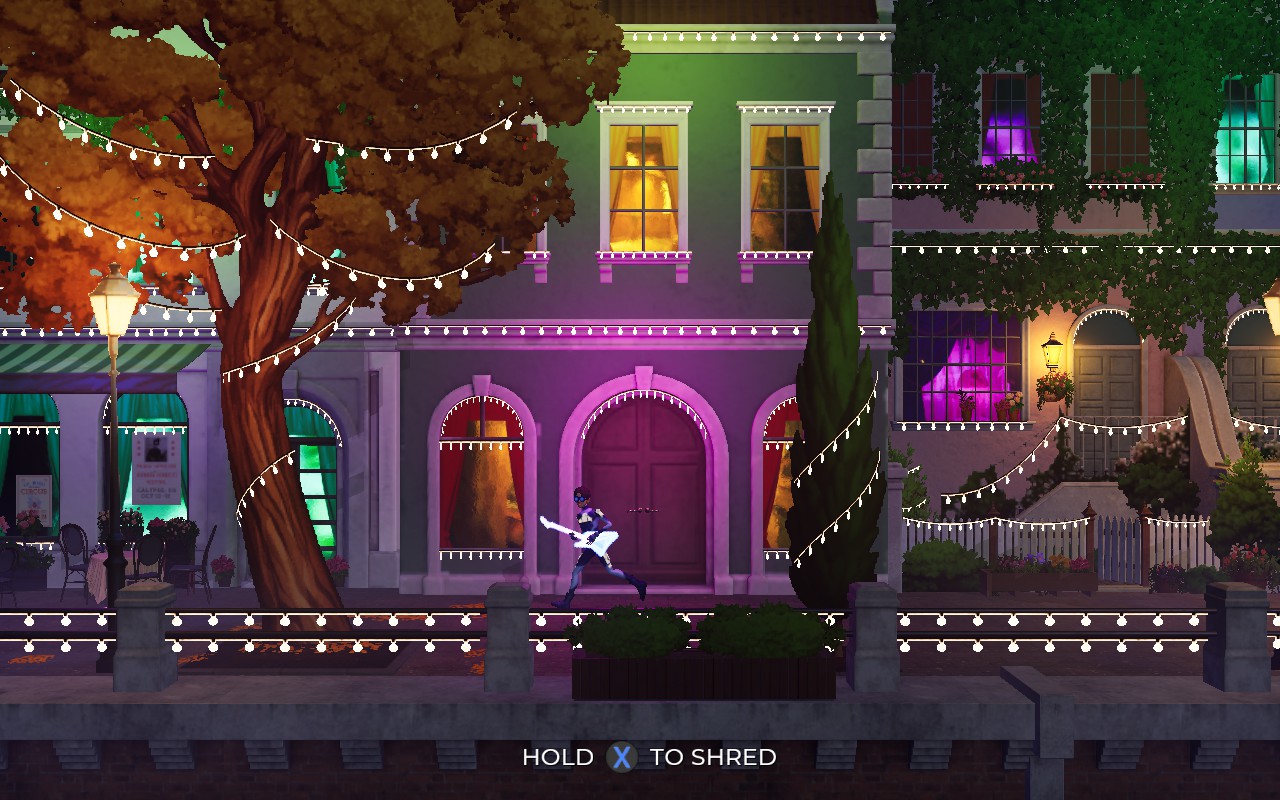 2. Amp Jammer
You need to slam on any of the platforms (example for a platform in the screenshot) which are spread trough the game.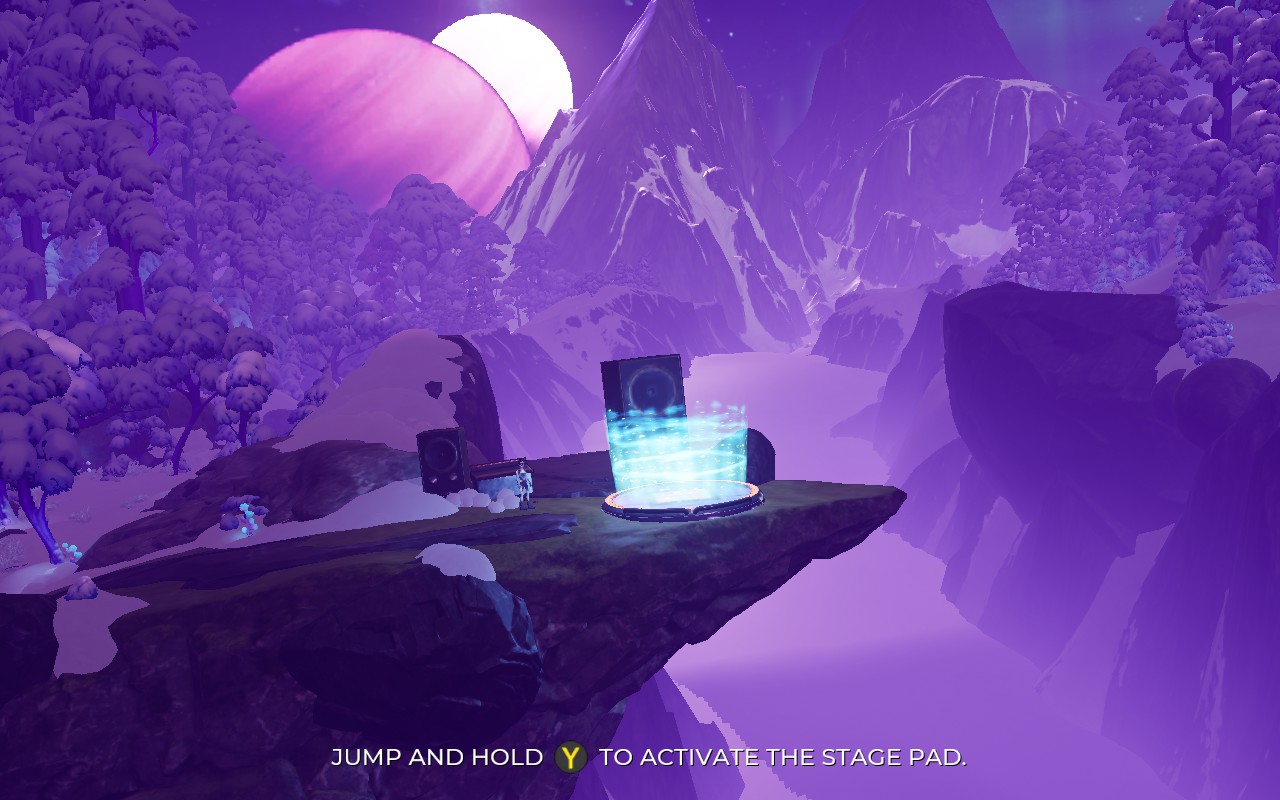 3. Stage Fright
You can do this in the 1st Level (Winter/Snow) on the same stage shown for the Amp Jammer Achievement. Just wait 3 mins on the shown stage.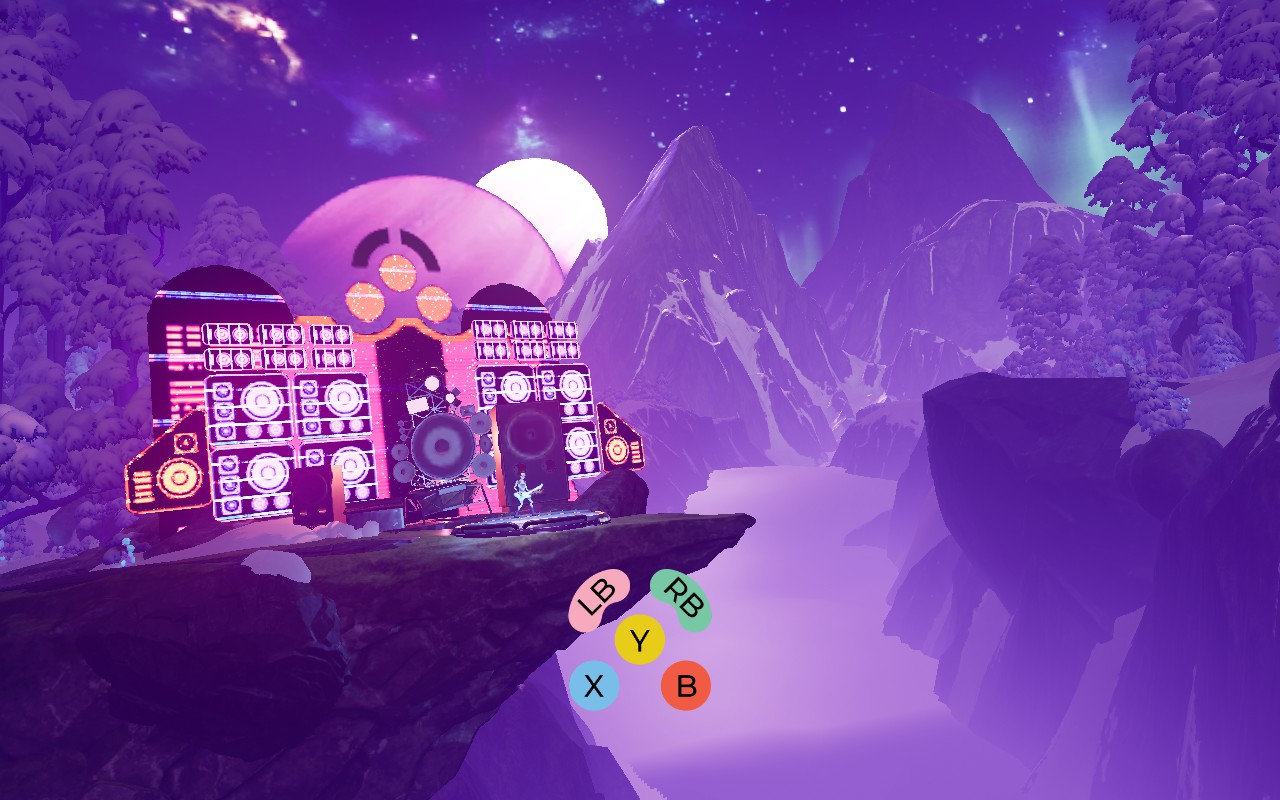 4. Snowman
You can find the Snowman in the 1st Level too right after the first stage.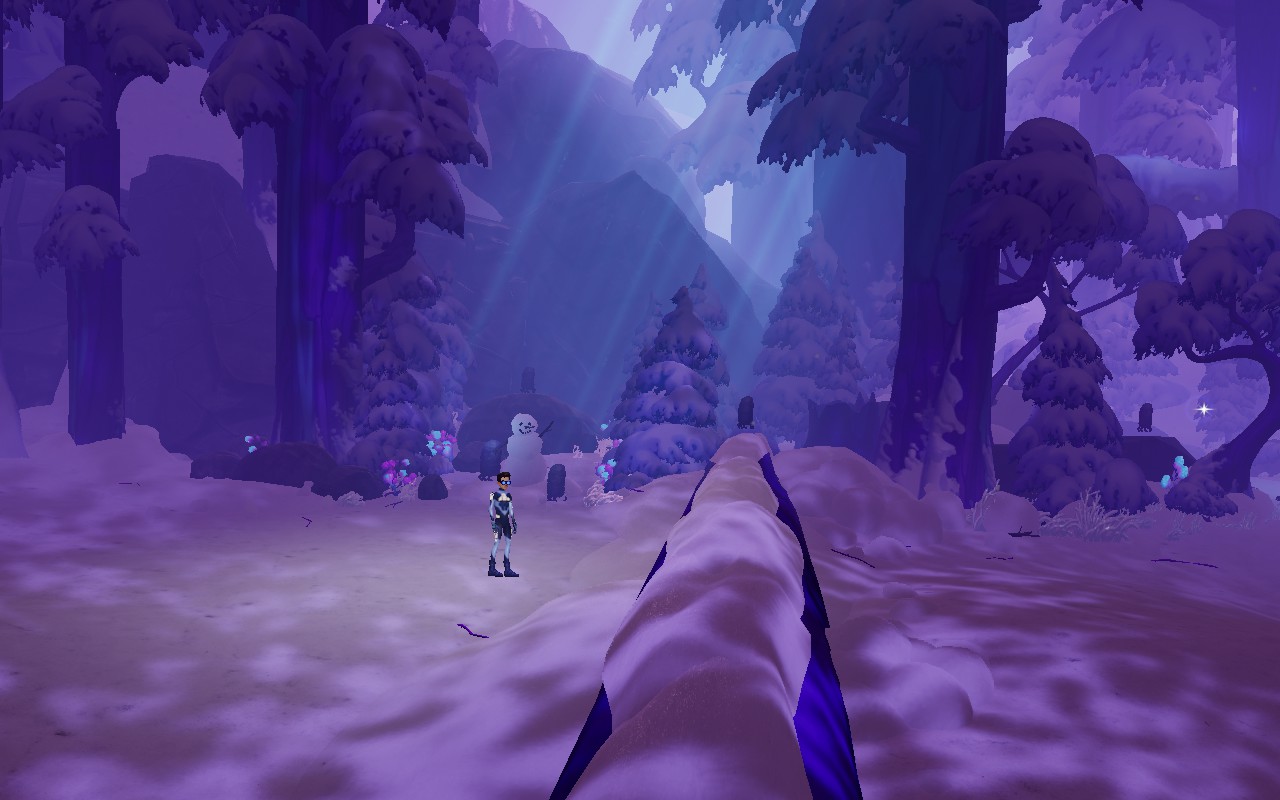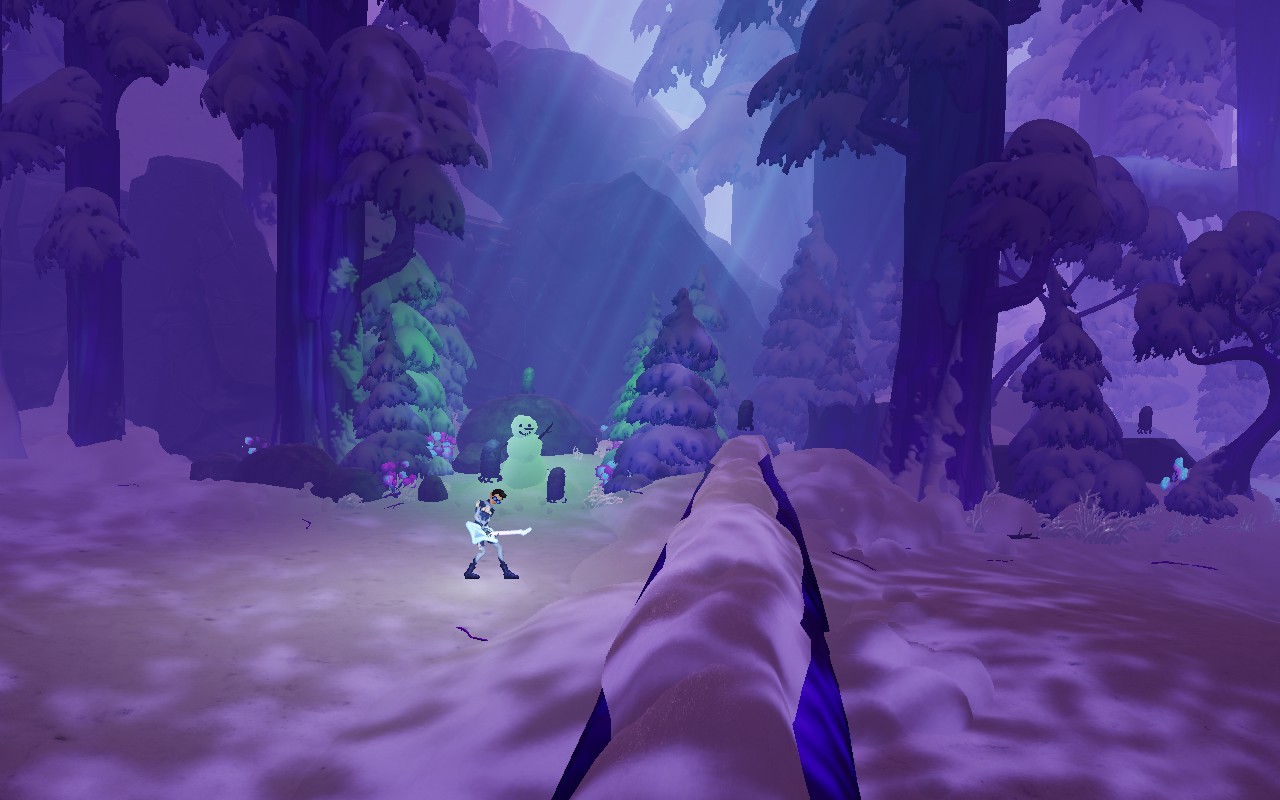 5. How'd you get up there?
You can find this one in the 2nd Level. Walk to the shown location. Jump from the higher position on to the big jelly below and use the slam for a boosted jump to get on the arch. It may take some tries.