Custom Interactive maps for The Texas Chain Saw Massacre – including basement & upstairs levels.
Includes locations for Exits, Locked Doors, Generators, Valves, Blood Buckets, Unlock Tools & more!
TCSM Interactive Map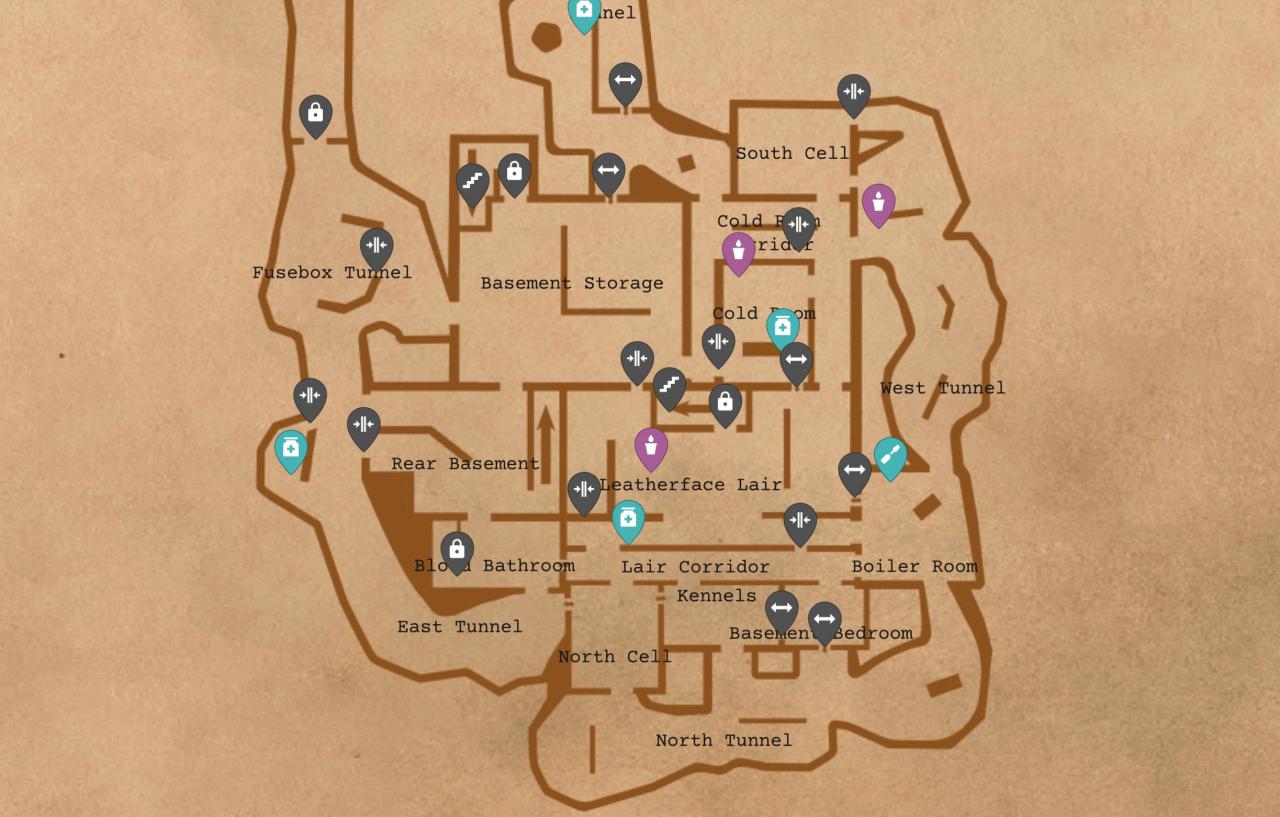 Hi all!
We're working on some interactive maps for TCSM and thought it'd be worth sharing some early versions in case they're useful!
Texas Chain Saw Massacre Interactive Map
[mapgenie.io]
It's still early days – and we've only got the Family House fully mapped out (still drawing out the other 2 basement maps):
Some of the things you'll find on the maps:
Locations – Area Names, Exits, Wells, Hidden Gaps, Locked Doors, Grandpa, etc.
Interactables – Noisemakers, Hiding Spots, Blood Buckets, etc.
Tools – Unlock Tools, Health Potions, Bone Shards, Fuses
Spawn Points – Victim & Leatherhead
If there's anything you'd like us to add or improve just let me know!
More Guides: