I'd like to share a way to bring back old NTW from before the recent disaster for you guys. I'm not sure if this is fine with the CA, but I couldn't care less about them as they definitely do not care about us. There are other ways to fix the issue if they decide to close this loophole. Enjoy!
Rollback to previous game version.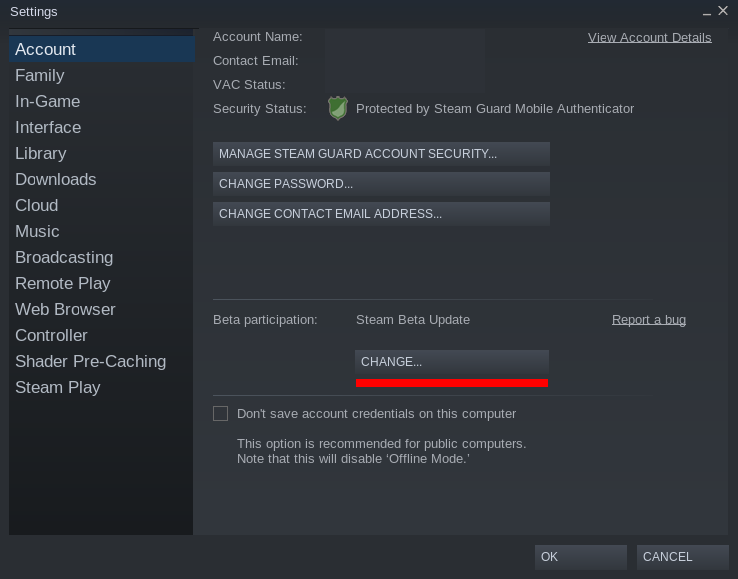 1) Open your steam desktop application.
2) Go to Steam -> Settings -> Account -> Beta Participation -> Change -> Select "Steam Beta Update" -> OK.
3) Update and restart your Steam app.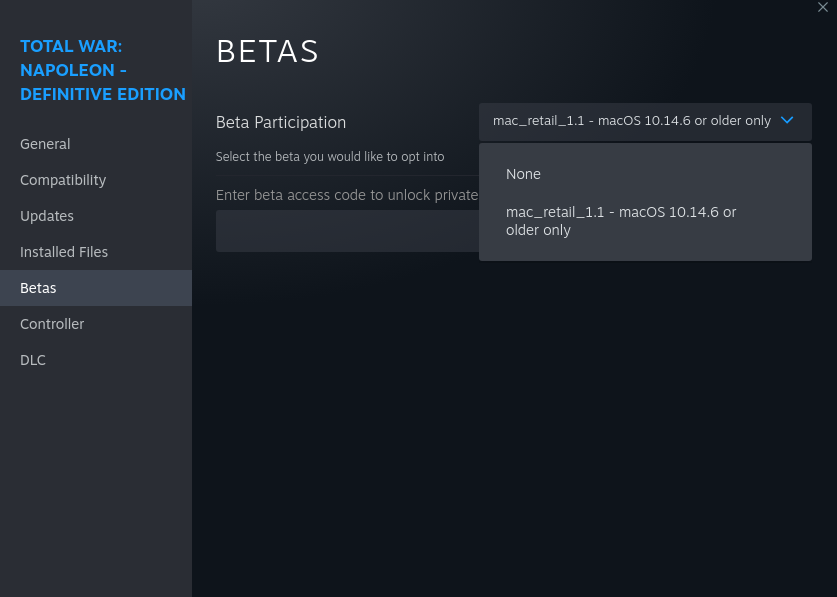 4) Go to Steam Library tab.
5) Right-click on Total War NAPOLEON: Definitive Edition -> Propeties -> Betas -> Click on the only option available there. Then wait as your game finishes up(down)grading.
You will be able to play only with people using the same patch version. I'm not sure about this version's performance either but in-game chat works at least.
If you decided to rollback to use some mods which aren't working anymore, I'd strongly advice you to completely wipe NTW game folder and reinstall this version from scratch BEFORE installing any mods you have in mind.
This should be the easiest way to fix the issues for now. Please let me know in the comments below if it worked for you guys and how is this version in terms of performance. I also happen to have a full backup of the game from before the last patch just in case and already made it running. I can share it too should you encounter any problems with this one.