Here is an easy guide for Pillar Mechanism puzzle.
The Puzzle
First stone is broken so we would need to rotate other 2 stones in the configuration shown here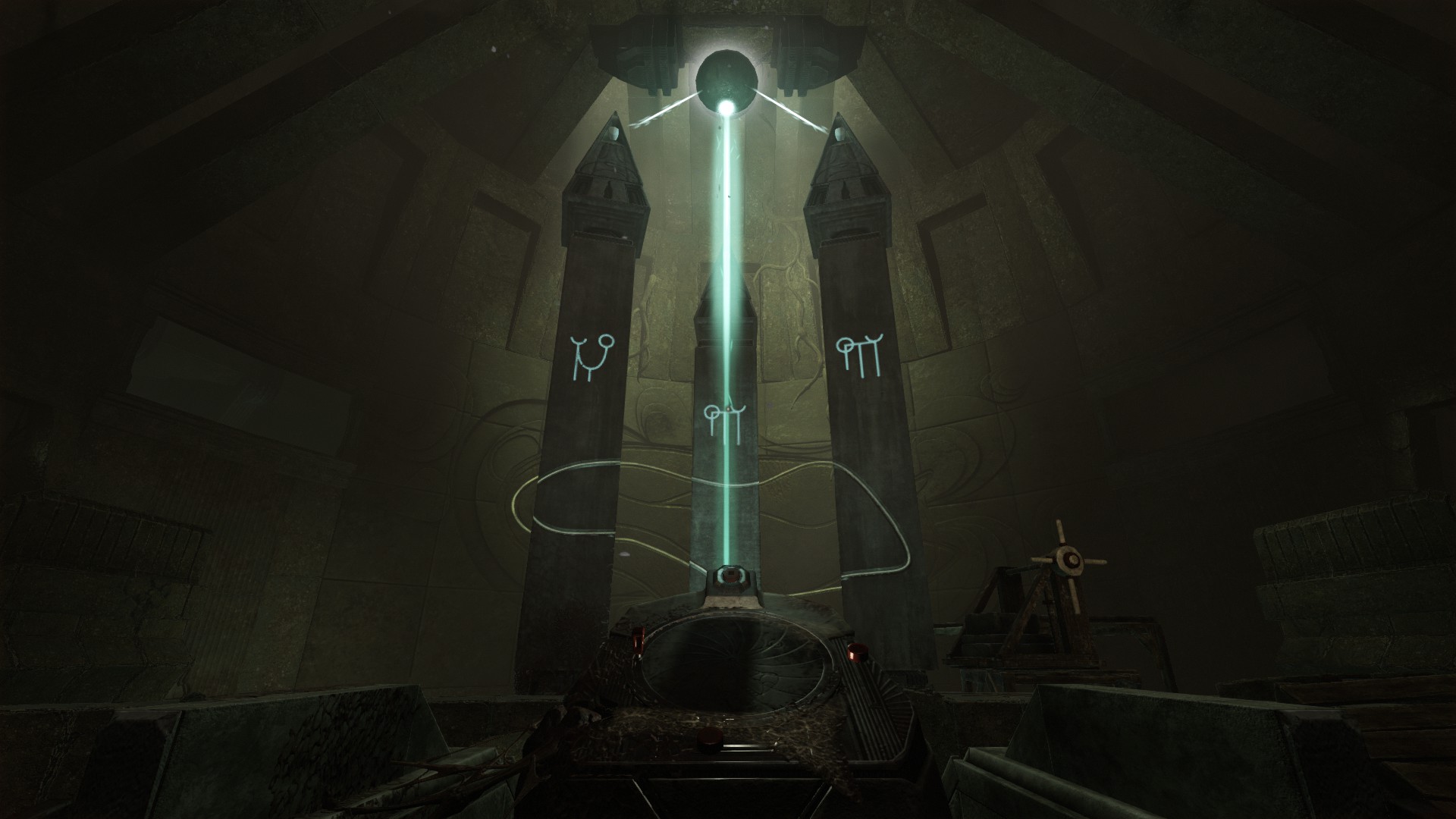 Also don't forget you would need to adjust yourself the circle thing in the middle with same configuration then click the button and all should work.
Hope that helps someone who is stuck or just want to save some time from trying random configurations.
More Guides: