Tips and tricks for 100% achievements
Intro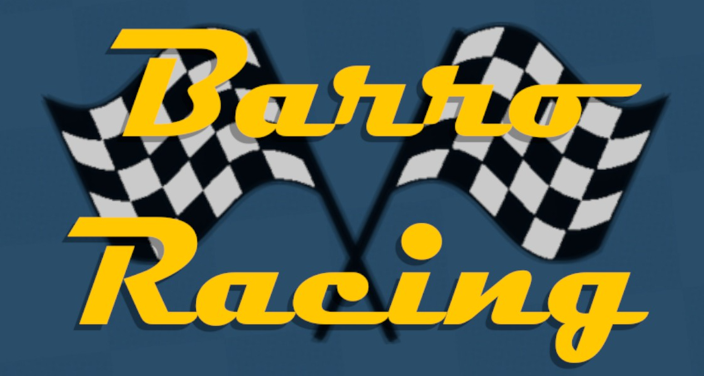 In this game, there are no cheat-codes or auto-getting achievements. You should earn everything by yourself. I want to help you beat 100% with minimum energy.
The main point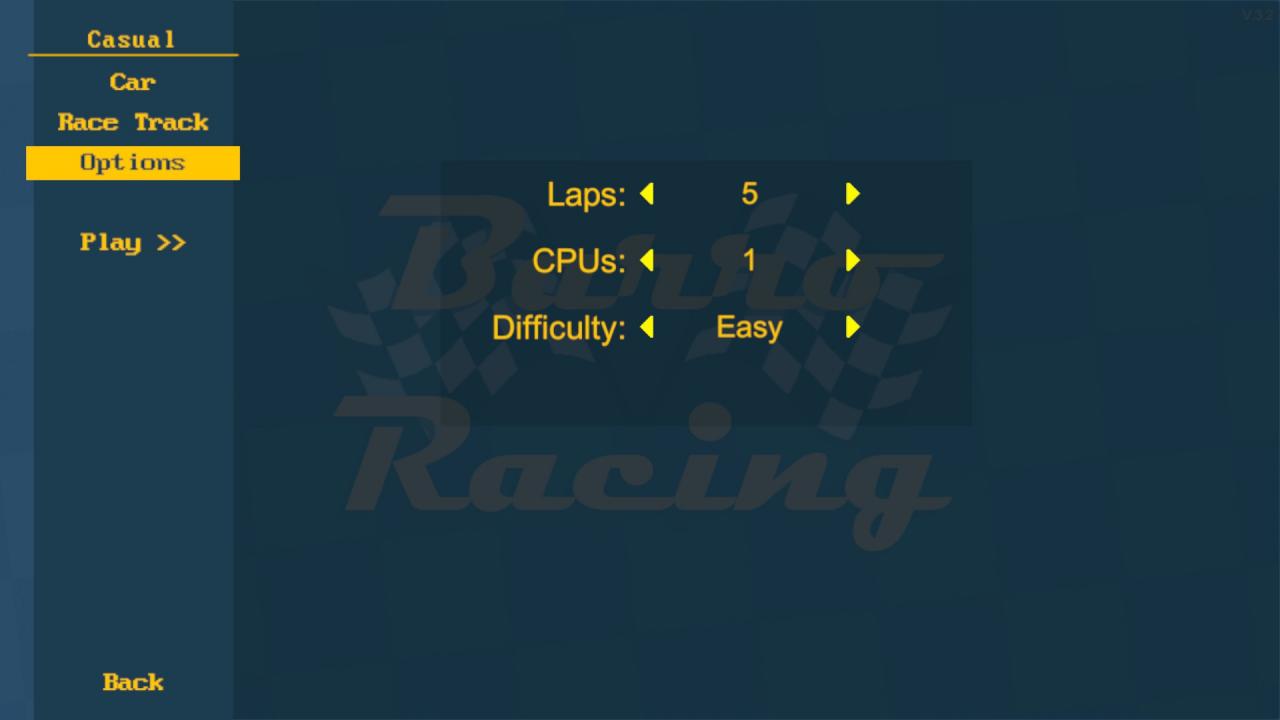 There are some default options for each track.
You should minimize every option:
Laps: 5
CPUs: 1
Difficulty: Easy
With such combination, it is the best way to beat every track
Race style
Some tips for racing:
Don`t beat the border of track. They have crazy physics, you will lost the car
NO BREAKS. Cars give you the ability only to push "gasgasgas" and don`t use breaks at all
Quick E. If you lost your car or fly out track – push E as fast as you can. Don`t try to catch a car after a collision with track borders or to finish your glorious falling. E will save you a couple of seconds.
Controversial tips
These two tips maybe are a combo. But I`m not sure they work for everybody. Maybe it is my personal feelings. But you should try them)))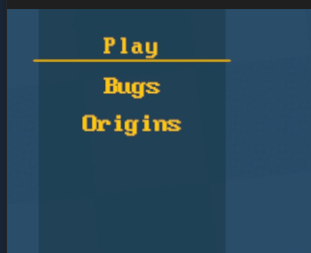 Choose Bugs for racing. They are more stable and more heavy than standard once
Try to kick your opponent on the first lap. Your car shouldn`t lose track, opposite to CPU. The opponent will crush and give you a bunch of seconds for an easy win and even one-two mistake on track
Not obvious tip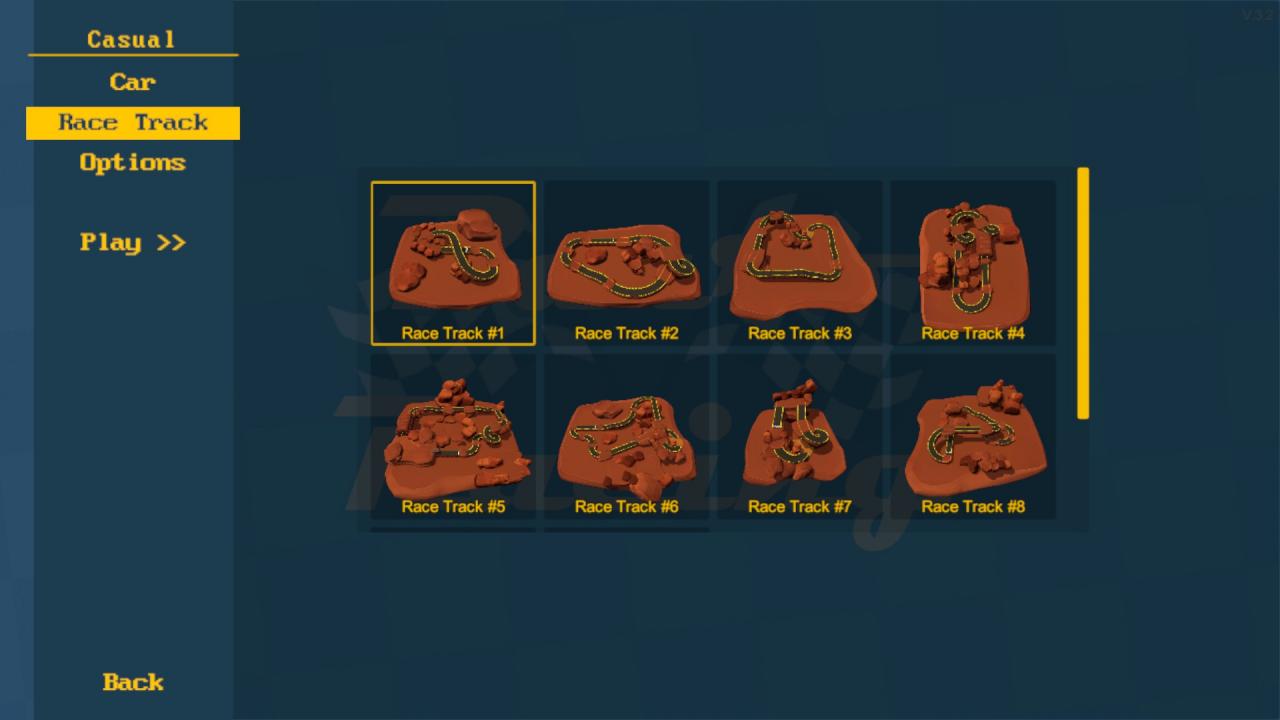 For 100% achievements you don`t need to beat track №9,10. Only №1-8.