Unlock the Champion Jacket , TIR Helmet and TIR Uniform without grind at TIR matches.
Introduction
What are the TIR unlockables?
While doing Terror Is Reality ranked matches you can win cash.
If you reach certain amount you can unlock them.
Then you can found them in the Safe House locker.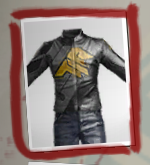 Champion Jacket
"The only TIR wear endorsed by Don and Paul!"
You can unlock this after winning a TIR ranked match.
Unlocking the Rising Star achievement should unlock this too.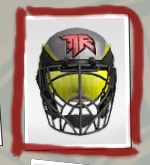 TIR Helmet
"Reduces the chance of concussion by 8%"
You can unlock this by earning $1,000,000 through ranked matches.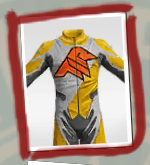 TIR Uniform
"Complete with worn elbows and bloodstained knees"
You can unlock this by earning $5,000,000 through ranked matches.
TIR Online
Nowadays, you need to find/ask for people to play TIR matches and help you to get at least the TIR achievements.
You may know the game crash before the final results screen appears meaning you lose the cash you maneged to get in that match. You can avoid that if the host (or another player) disconnect on purpose. Doing this extend the matches you need to reach those millions.
How to unlock them without doing TIR?
With help of a mod you can unlock them but don't worry, after doing this you will have them as default, like if you did those TIR matches.
You need to download this datafile.big file. datafile TIR 

[mega.nz]

Go to the game folder.
Library -> Dead Rising 2 -> Manage -> Browse local files
Open the data folder. In there, you will found your datafile.big file. Make a backup of that file.
Decompress the datafile TIR.rar you downloaded before, you will have a new datafile.big file. Paste/move it inside the data folder. Replace if necessary.
Open the game, and load a game. Now inside the Safe House you will find these three boxes, those are the TIR unlockables.

Put on those three clothes. Go to the lockers and the TIR unlockables will be there.

Save the game (on another slot) and return to main menu.
You can start a new game or load a previous game (don't matter which) and the TIR unlockables will be inside the lockers.
Close the game, and return to the data folder.
Delete the datafile.big (the mod) and paste/move your original datafile.big file there.
And that's it, you have your original files and the TIR unlockables unlocked.
Credits
Thanks to this 
thread 
[deadrising2mods.proboards.com]
 from Dead Rising 2 Mods I managed to make this "mod".