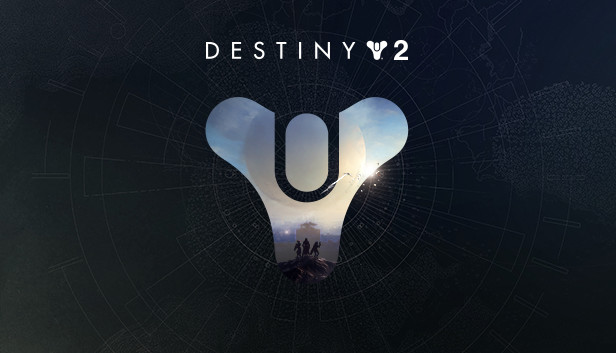 Destiny 2 Season Of Plunder Overview
Introduction
Ahoy, Lads! New season is finally here! Get ready to batten down the hatches and get ready to board your enemies as the fun begins.
The themes of pirates and space are two completely incompatible things, but when they combine, it's just an explosive mixture. Bungie knows this very well, and the pirates in Destiny were just asking for their appearance. So, fans of Destiny 2 and this theme will squeal with delight in Season of Plunder. New armor and weapons, recent activities and raids, an updated Arc 3.0, as well as a bunch of references and Doubloons that await you in the boundless ocean of space.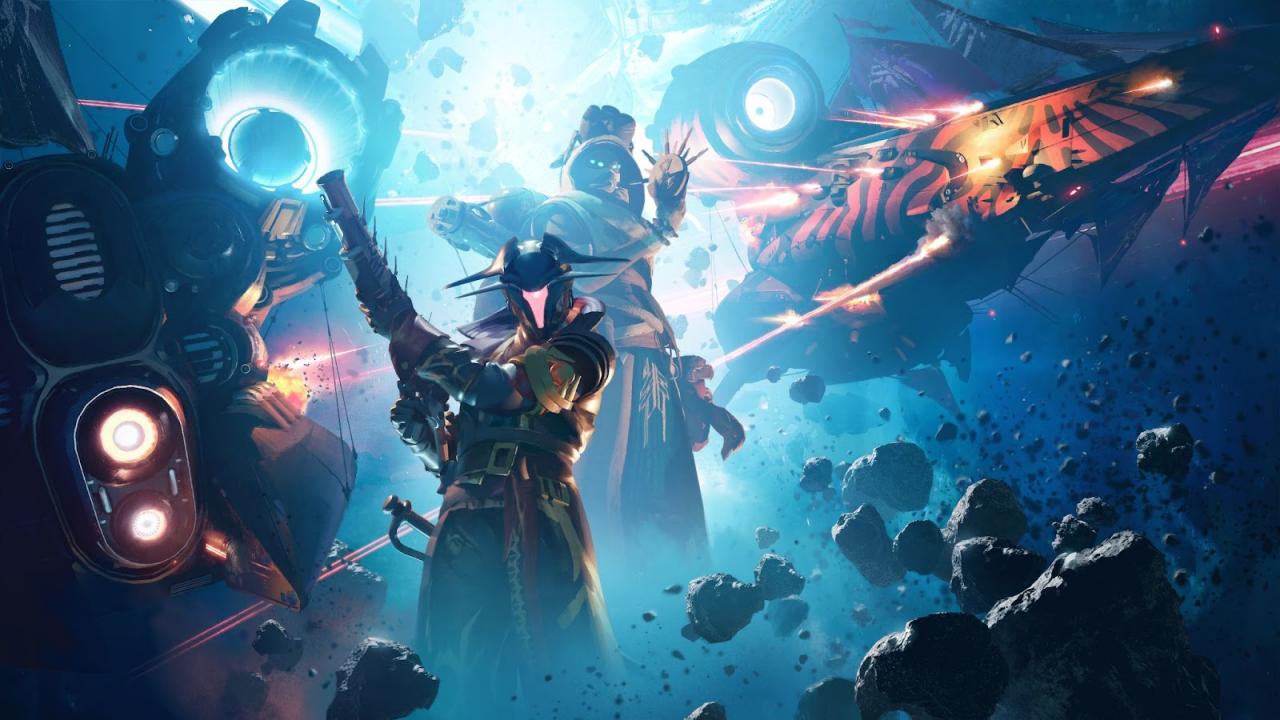 Today we bring to your attention our Season of Plunder review for Destiny 2. With this text and all the available information about this season, you will plunge into a new pirate world without any spoilers. Please put on your favorite helmet and boots, and it's time for another adventure!
1.Story
Remember 
Eramis
, the main antagonist of the Beyond Light expansion? She has been released from stasis and is looking for an ancient artifact connected to darkness. Witness forced her to find what she desired in exchange for her release. In the meantime, we help an 
old friend Spider
 escape from her subordinates and take back his ship, which will be helpful to us for an authentic pirate war with Eramis. In addition to the Spider – 
Drifter, Mithrax, and his daughter Eido
 will help us throughout the season, so you will not be bored alone.
Although the Season of Plunder campaign will have a fun and adventurous spirit, however, every pirate has their long-forgotten bones in the chest, and Mithrax is no exception. During the Season of Plunder questline in Destiny 2, pretty essential details about his life before meeting with the Guardian will emerge. These details can affect the plot and maybe even change the idea of ​​​​his character. And remember – Dead Men Tell No Tales.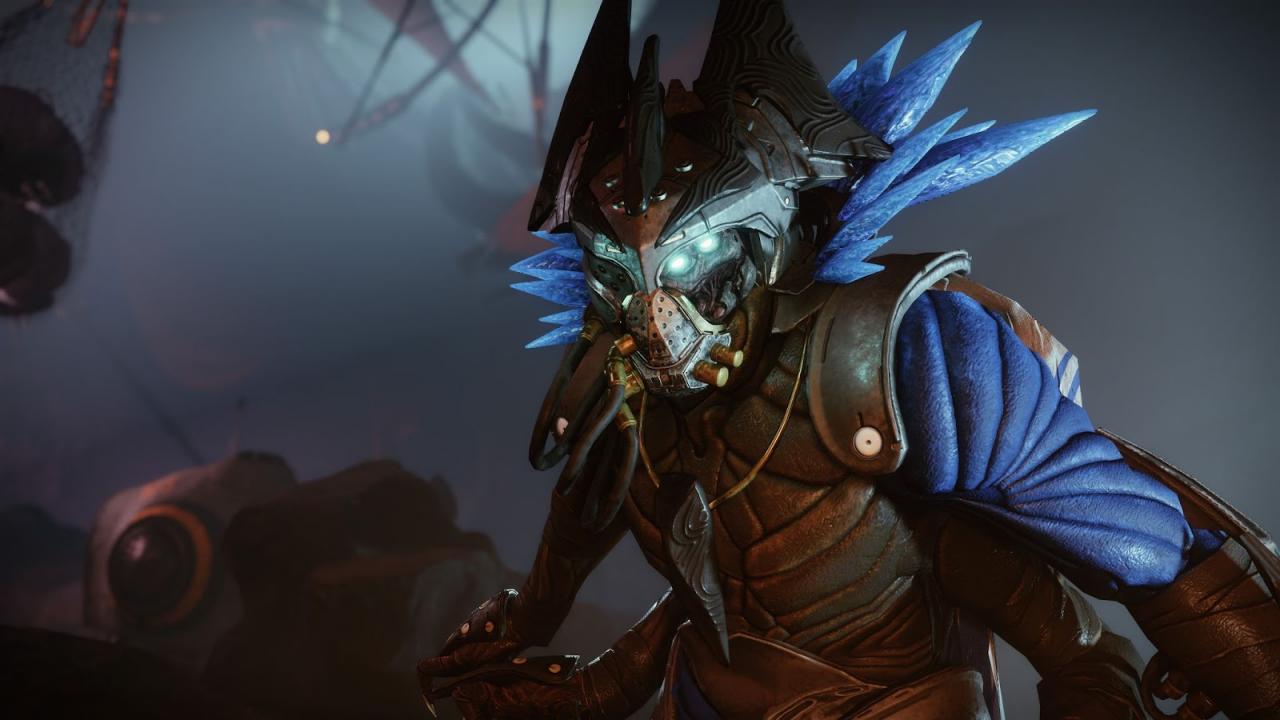 2.Loot
This season has added a sea of treasures for Guardians. Maybe it is among them that you will find your dear and beloved "The Queen Anne's Revenge."
SEASONAL WEAPONS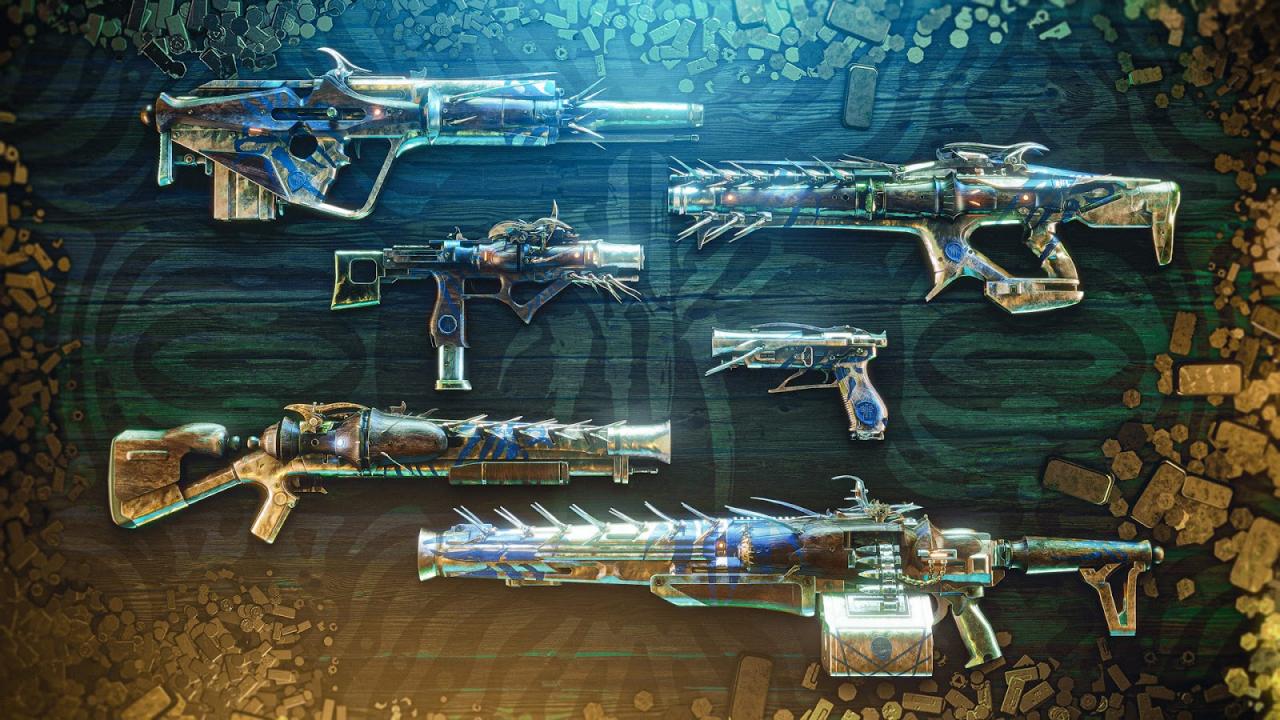 The weapons turned out to be unusual and seemed to have gotten out of the depths of the sea. Each gun even has its own blue seal as if someone approved the weapon and put a quality mark on them. No Reprieve as a whole resembles a pirate blunderbuss, which adds to the overall atmosphere.There are only six seasonal guns, and you can craft it at the relic if you can get five Deepsight drops. Full list of your future treasures:
Blood Feud (Stasis Submachine Gun)
No Reprieve (Stasis Shotgun)
Tarnished Mettle (Arc Scout Rifle)
Brigand's Law (Arc Sidearm)
Sailspy Pitchglass (Arc Linear Fusion Rifle)
Planck's Stride (Arc Machine Gun)
How to get them? Play new seasonal activities, which we'll discuss in the text below, and focus on engrams after unlocking this feature.
EXOTICS
At the time of writing, Bungie presented us with three exotics in Season of Plunder, but one of them has a nuance.
Delicate Tomb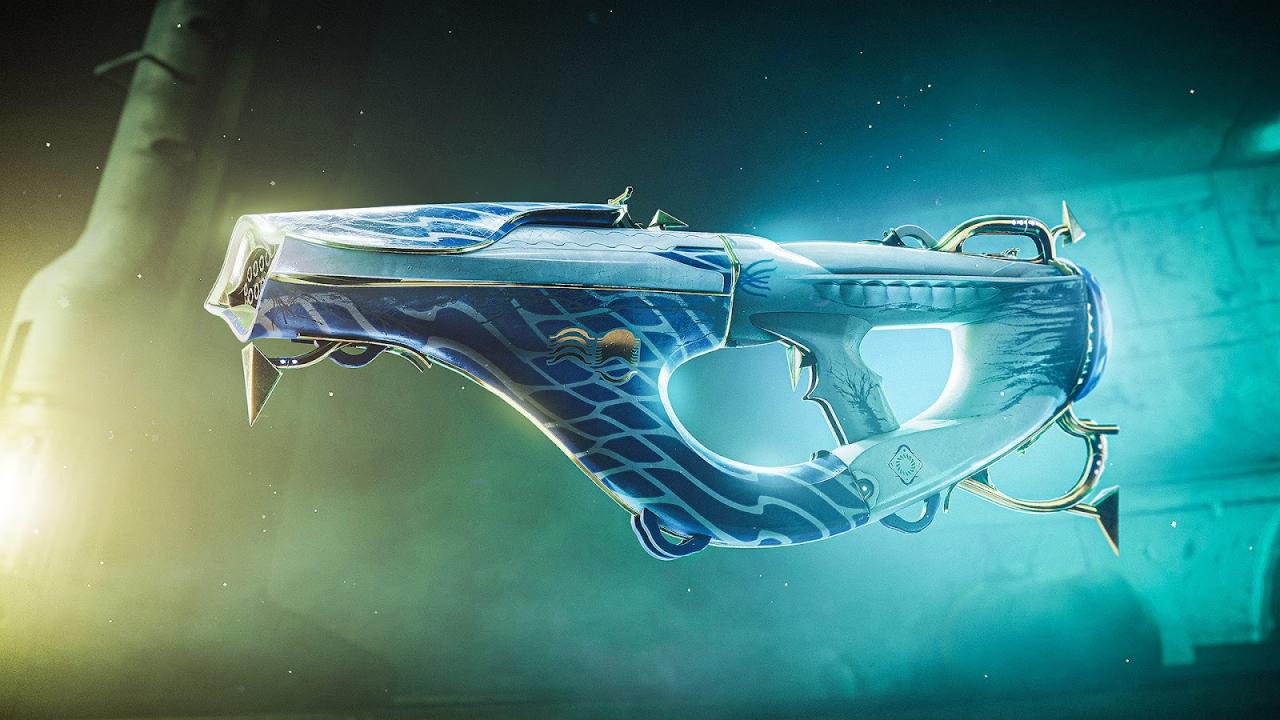 Delicate Tomb is a brand new Arc Exotic fusion rifle, which fires a wide horizontal spread when shot from the hip. With the exotic perk, this gun will have a chance to spawn ionic traces when you kill enemies. The Tempest Cascade perk allows after collecting Ionic Trace overcharges this weapon's next shot, jolting targets on hit. You can unlock it via Destiny 2 Season of the Plunder Battle Pass at Level 1 on Premium or level 35 on the free track. You can also claim the Catalyst if you complete the quest from Banshee-44.
Quicksilver Storm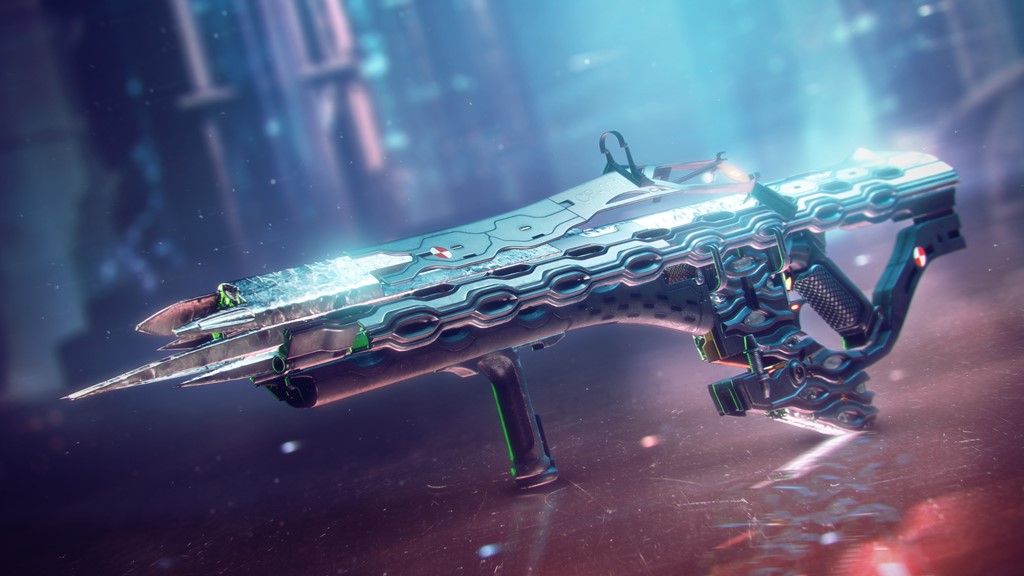 Quicksilver Storm is a new Kinetic Exotic auto rifle that is capable of firing rockets after multiple hits, as well as changing its firing mode, turning it into a Grenade Launcher. What is the nuance of this machine because its description sounds promising? The fact is that it is currently only available for those who pre-ordered the Lightfall + Annual Pass.
And what is the Third Secret Exotic? This weapon was hidden from the players for a while. Due to the return of King's Fall in Destiny 2, many players began to speculate that it would be the famous Touch of Malice from Destiny 1. In the last part, you could get it for the quest that led you to this rather famous raid. And in the end, theories about this weapon were confirmed, and we saw Touch of Malice in Destiny 2!
SEASONAL ARMOR
In the new season, there should always be beautiful, fashionable, and, most importantly, stylish armor, which is entirely consistent with the spirit and theme. Of course, two whole sets are associated with the depths and robbers, but there was also a place for a sudden collaboration, and no one will definitely refuse such a bonus.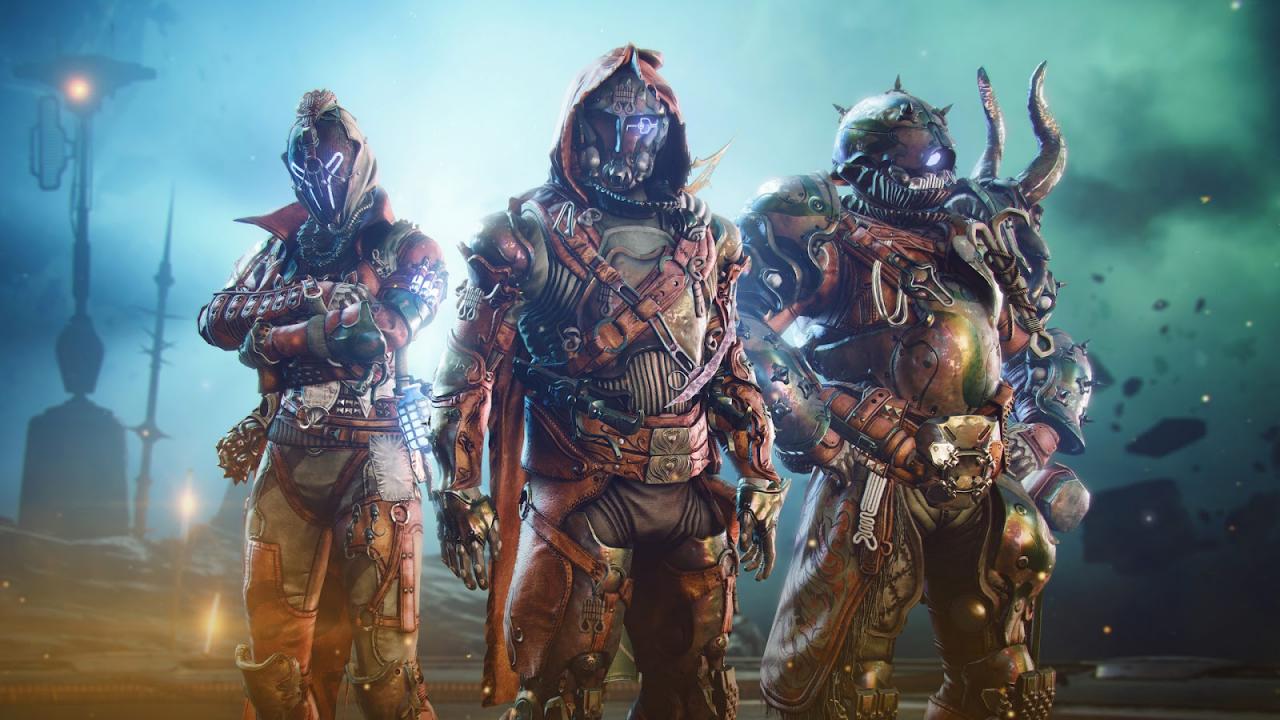 First, let's look at the first set that can be collected from seasonal activities, which means it is available to all players this season. You could see that the armor is inspired by the mysterious underwater world and sailors, who, as if by luck, were able to get out from under the clutches of the Kraken. Pirates of the Old Salt, if you know what we mean. Every class with this armor is like some kind of monster hunter. Here we have Hunter without an eye, Titan with a giant skull on his shoulder, and Warlock that is ready for any trouble on the way.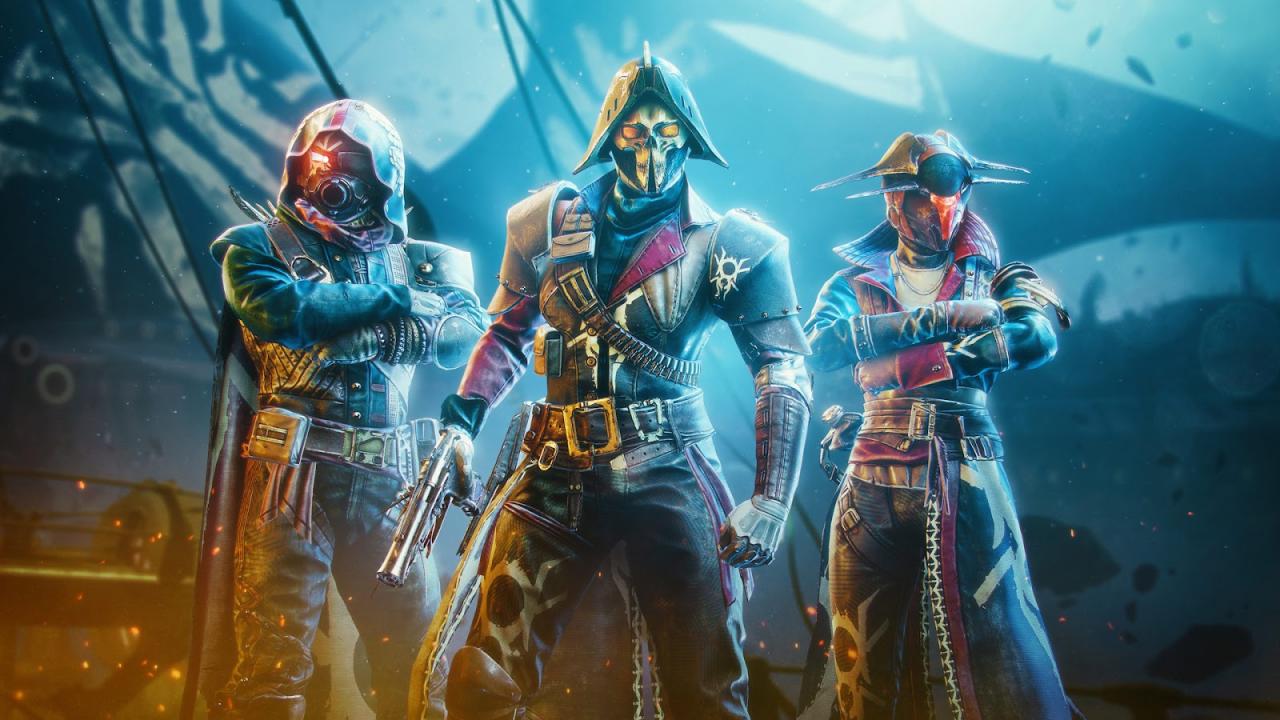 Further, players with the Season Pass will be able to collect real pirate armor. For hackneyed genres, you can feel like a pirate. Skulls, bandanas, headbands, hats, gold belts, pockets, and eye problems. Just like Blackbeard ordered!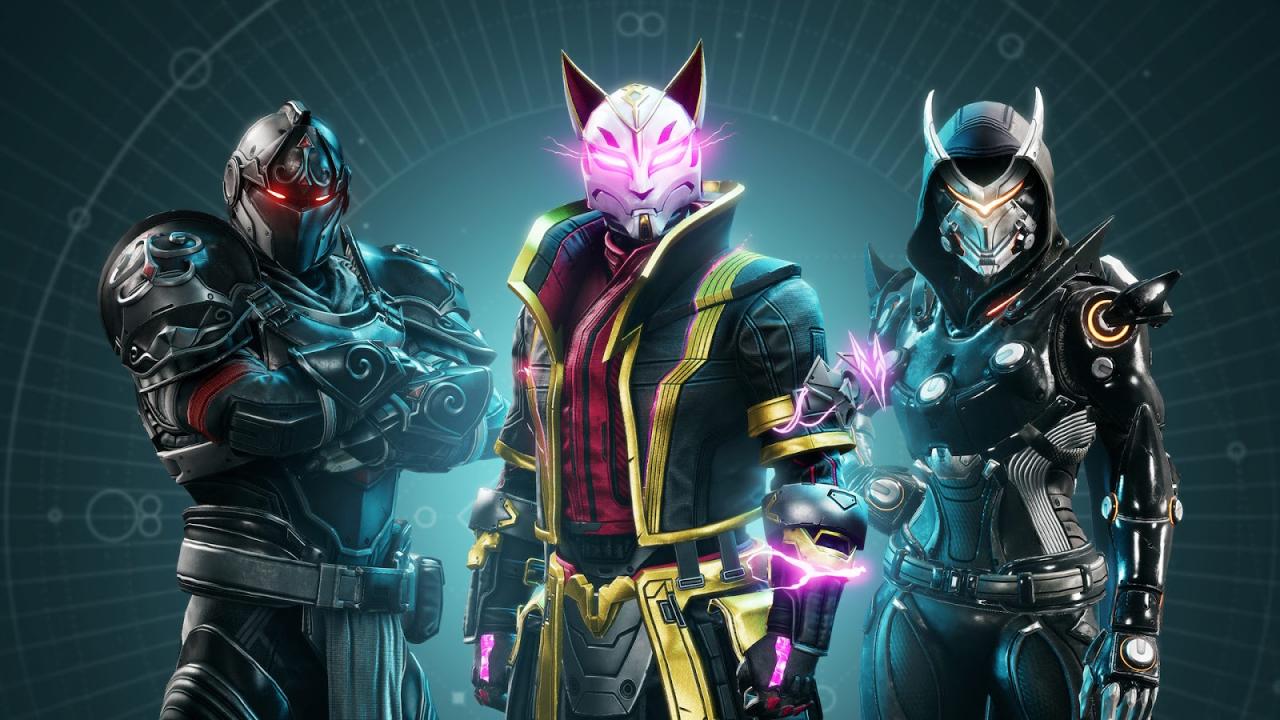 The most unexpected surprise for all the players was the collaboration between Epic Games and Bungie. In addition to the fact that now you can play all Destiny add-ons in EGS for free until 08.30.2022 and at the same time get a free 30th-anniversary add-on during this time, players can purchase skins and other gear from different games. Now then in Destiny 2, you can get Fortnite ornaments at the Eververse store for gold dust or by purchasing with donated in-game currency. Each class tried on the clothes of certain characters from the famous battle royale: Drift as Warlock, Black Knight as Titan, and Oblivion as Hunter.
LOOT FROM OTHER ACTIVITIES
With the new season, as always, we got a couple of open-world guns, guns from such activities as Crucible, Strikes, and Gambit, and a couple of new guns from Trials of Osiris and Iron Banner. Also, now guns from Dares of Eternity can be crafted.
First, let's talk about the loot that can drop out absolutely everywhere. In the new season, each weapons company has released one weapon:
Pizzicato-22 (Kinetic Submachine Gun from Suros)
Boudica-C (Kinetic Sidearm from Hakke)
Ammit AR2 (Solar Auto Rifle from Omolon)
Taipan-4fr (Void Linear Fusion Rifle from Veist)
These guns will also be purchasable from Banshee-44 for legendary shards when he has them in stock.
Of course, Bungie didn't forget about other activities. For example, the following guns were added:
Out of Bounds (Arc Submachine Gun from Crucible)
Pure Poetry (Kinetic Hand Cannon from Strikes)
The Militia's Birthright (Kinetic Grenade Launcher from Nightfalls)
Mindbender's Ambition (Solar Shotgun from Nightfalls)
Yesteryear (Void Pulse Rifle from Gambit)
If you are a PVP fan, there is some loot for you too. Trials of Osiris will offer you:
The Inquisitor (Arc Shotgun)
Whistler's Whim (Kinetic Combat Bow)
and Iron Banner got:
Allied Demand (Kinetic Sidearm)
Roar of the Bear(Solar Rocket Launcher)
3.New Activities
As a true Seadog, you will have to plow the space ocean to Plunder treasures and fight your sworn enemies because only one guardian can be the king of the pirates. That's exactly how new activities came out. Bungie has put all their effort and skill into making the experience feel like you're now a real pirate. Three new activities and the return of the good old King's Fall raid will diversify your leisure time.
So listen closely, young Scallywag. We will tell you everything about all the new activities in Destiny 2.
KETCHCRASH
Mainline activity is essential for the Season of Plunder conflict, and to start the mission itself, and you need to click on HELM in the navigation menu and then select Ketchcrash. In it, six guardians are sent to battle with the minions of Eramis in order to defeat her and prevent them from taking the necessary fragments. For players, this is an excellent opportunity to farm a bunch of seasonal rewards and, at the same time, collect map pieces to create a Treasure Map. You will need it for the next activity on this list and, of course, to find even more tasty loot.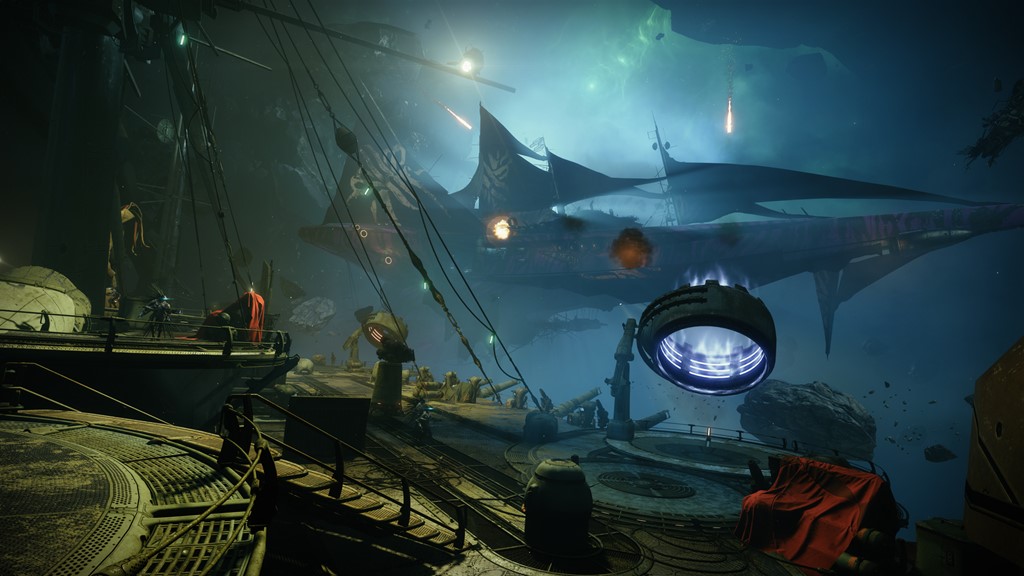 If we talk more about Ketchcrash, you will have four stages, and at the very beginning of the mission, in a team of six players, you will have to defend your Ketch and then go boarding, jumping on the attacking ship. Further, at random, you will have to complete two tasks out of three available:
The battle with the mini-boss that controls the turrets.
Destruction of particular objects with the help of nuclei.
Destruction of The Fallen Walkers.
After completing all these tasks, the battle with the captain of the ship will begin. After beating him, all guardians receive a chest with loot.
EXPEDITION
In this activity, you literally go to dig for treasure! If you haven't forgotten, you've probably managed to collect the pieces of the map that will be converted into a full-fledged Treasure Map. Well, we collect your hearties and set sail. Also, the Expedition Playlist you can find at Helm as well.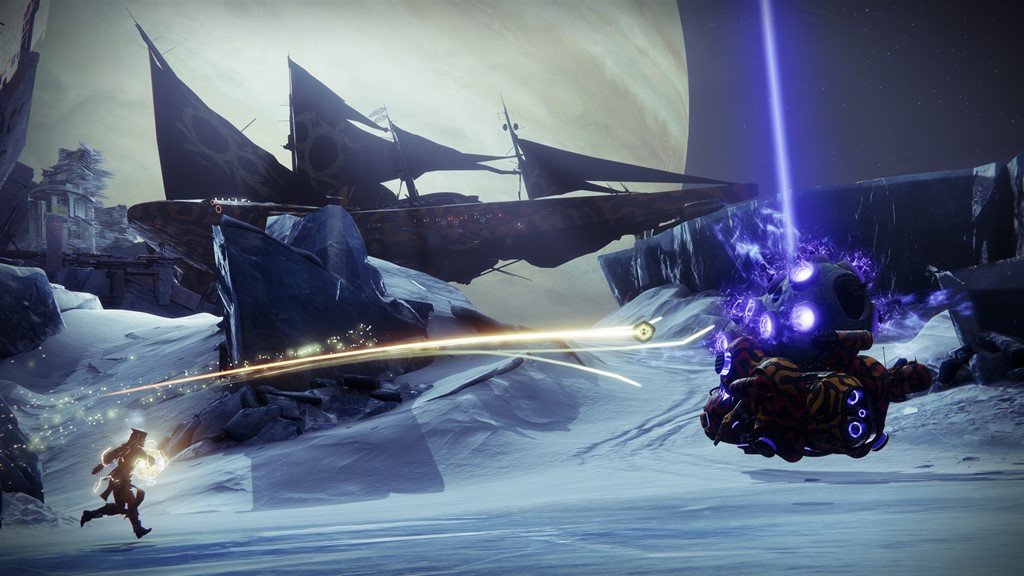 So, the tasks here are as simple as our captain's hook. The Guardians should activate the drill, which will start producing delicious engrams, but while you wait, prepare for waves of pesky enemies who want to take all the loot for themselves. We successfully fight back and pick up our treasures but try to take them to the convoy as soon as possible. Next, you must carefully guard the convoy and bring it to the right place, defending yourself from crowds of opponents. We repeat the previous action and turn on the drill again. You'll have to fix that damn drill this time because he got jammed. We run to the indicated point and destroy the one who broke it. Having loaded the last engrams into the convoy, we will take it to the landing site of the ships and start the previous branch of defense, followed by the boss's appearance. Have you defeated all the surrounding marauders? Congratulations! Take treasures and thank your hearties for the great help.
PIRATE HIDEOUTS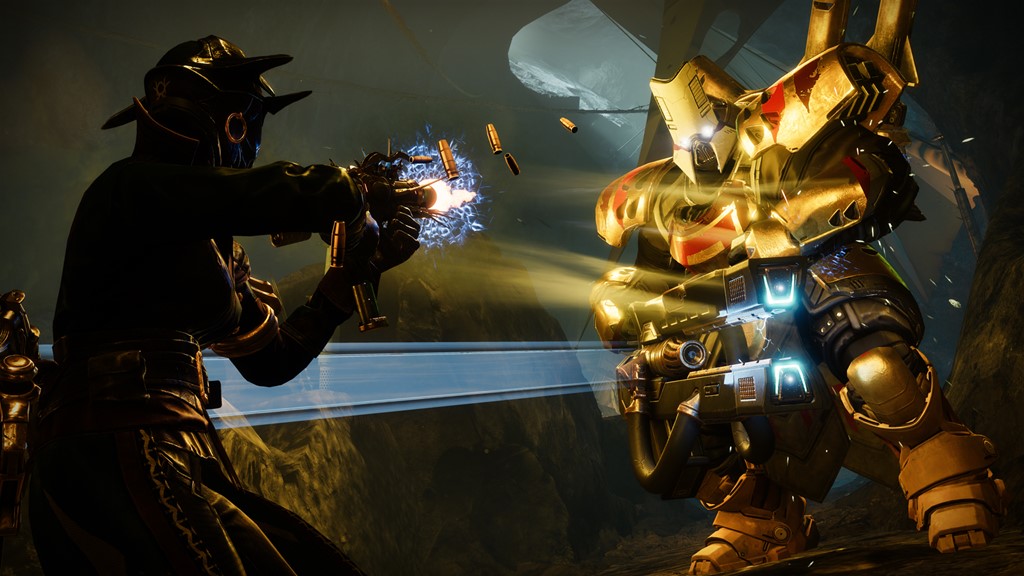 The last in the list of activities, but no less attractive than the others. After multiple completions of Ketchcrash and Expedition, someone's pirate lair will become available to you, which you can brazenly clear out solo and collect all the looted rewards. To start a mission, you must go through the season's story to a particular stage when it will be available. The task is only available once a week, so its content may change on the next one. This week, the activity is subtitled as "The Brute", and in it, we have to fight a cabal named Val'aug. We will not spoil what will happen in it, but in fact, a three-phase boss fight awaits you, and at the end, you will find an artifact that will come in handy in the global story.
KING'S FALL RAID
Unfortunately, Season of Plunder does not have a new dungeon, but there is something better — a new raid in Destiny 2! Bungie brought back King's Fall, the most iconic raid from the original Destiny. This is a great gift not only for veterans of Destiny but also for new players because this raid is free for all players!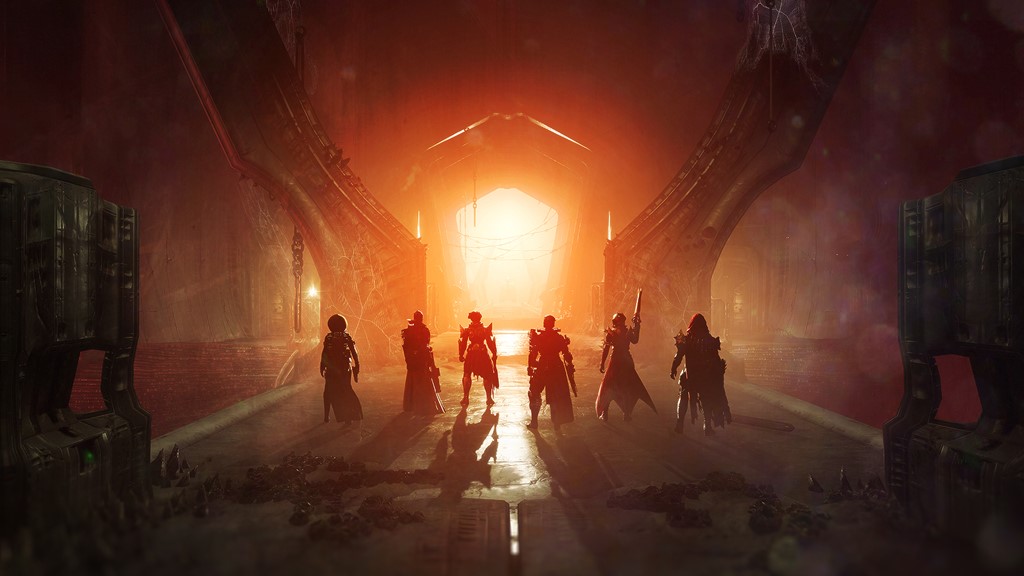 Those who haven't played the first part may wonder when they go to the new raid in d2, for example: Who is the Taken King? Why does he even want to kill us? We are ready to help you solve these issues.
Oryx, the Taken King, is the brother of Savathûn and Xivu Arath, and the father of Crota, who the Guardians killed in the first part of the Crota's End raid. This brings us to The Taken King, where he arrived in the solar system on his Dreadnaught to avenge the death of his son. However, he was defeated the first time but survived, and in order to get rid of him completely, six Guardians gather together to make the king fall.
4. New Features & Content Changes
The new season was no exception, so Bungie brought a big bunch of changes, Quality of Life changes, and of course, various buffs/debuffs to your favorite weapons.
In general, players will never rest from the constant shake-ups from the developers. As in any season, the 1350 floor cap was untouched, but the Soft, Powerful, and Pinnacle cap had a +10 raise. Also, Bungie, as always, touched on a couple of Exotic, such as Dead Man's Tale and Lord of Wolves. Not without an extensive subclass rework, which diversifies your gameplay.
ARC 3.0
The last subclass, Arc 3.0, has finally been reworked in Season of the Plunder. With the help of the new Aspect and Fragment system, you can create any build that suits you, as it was with other subclasses.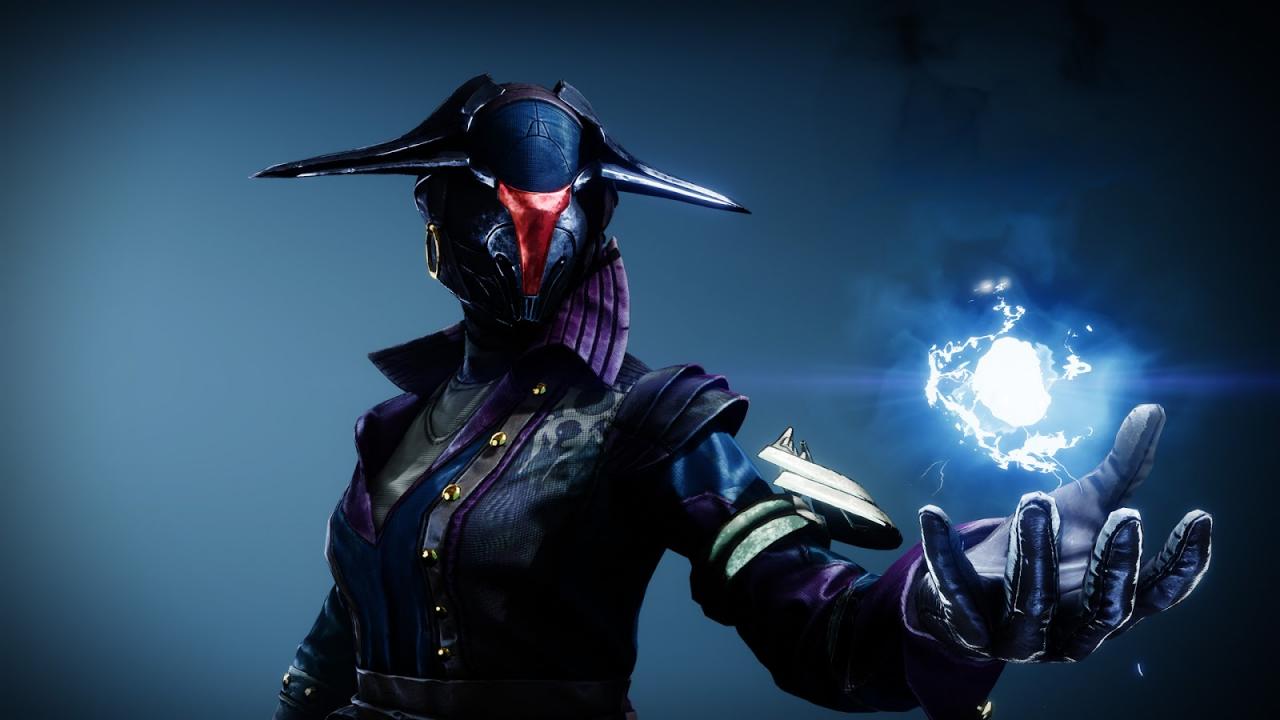 Arc 3.0 can be summed up in one word — Speed. The developers themselves call it the 'hold W' subclass. This subclass will improve your movement, making you a threat to PVP and also help with clearing enemy armies. Almost all Aspect and Fragment depend on the new buff — Amplified. You can get it after rapidly defeating targets with any Arc damage.
What else is new in arc 3.0 in Destiny 2? Hunters get a new ultimate where they throw a spear that jolts nearby enemies. Warlocks boast a new melee, and Titans can dodge instead of the usual barrier. In general, all crazy and lightning-fast players in Destiny 2 will like these significant changes.
FESTIVAL OF THE LOST
Festival of the Lost will arrive in Season of the Plunder, but we don't know the exact date. Most likely, the version of the event will be similar to the new Solstice, which had an Event Card mechanic and a special event Title and Seal. The day of the beginning of the Festival of the lost is also known as October 18th. Unfortunately, we don't have more information about the event. The developers will share the details closer to October when all the worst nightmares come to life and haunt the players. For now, we are content with what we have now.
5. Final Word
In general, Season of Plunder brought no less new content than the last one. The activities perfectly combine with the season's theme, reinventing things familiar to us quite a bit so that everything feels much more interesting and more fun. Battles on ships have become a dream come true for many players. Playing is still pleasant and exciting, and new content stretches this feeling to new boundaries. The new guns complement the season's setting nicely with a pirated design, and Delicate Tomb makes the already shockingly amusing Arc 3.0 even more exciting.
The pirate aesthetic came out very memorable. Destiny 2 has been asking for a long time to make an expansion or a season on this topic. Battles with pirates on huge ships, treasure hunts, and battles with ship captains – it's like we got our Sea of ​​Thieves, albeit without a spacious blue ocean. The new naval and pirate armor sets were able to 100% perfectly connect with the game's setting. Not only do they look like space sailors, but the designs themselves are very unusual. Collaboration with Fortnite generally unsettled us, but we liked it so much that we drooled right up to the first floor (Sorry, Neighbors). It all boils down to the fact that we highly recommend checking out season 18 in Destiny 2.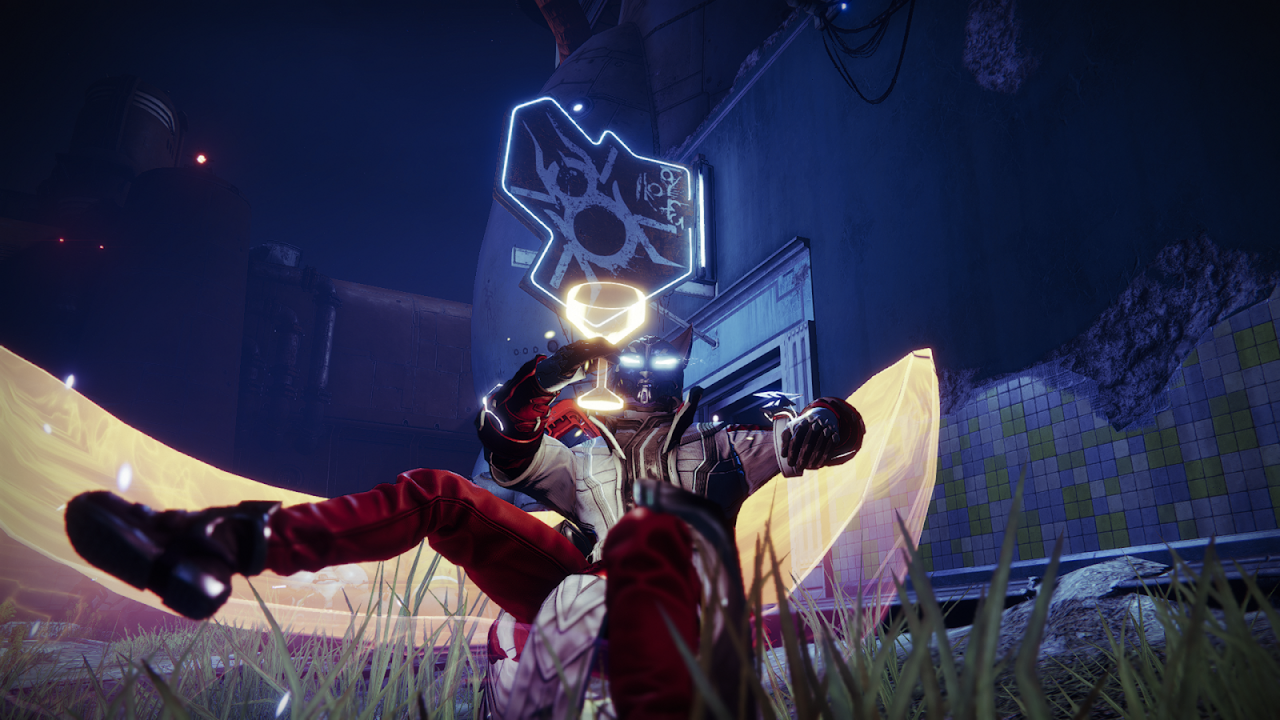 More Guides: