One large map containing all locations of billboards and barn finds.
Map
Here's the entire map of all collectibles: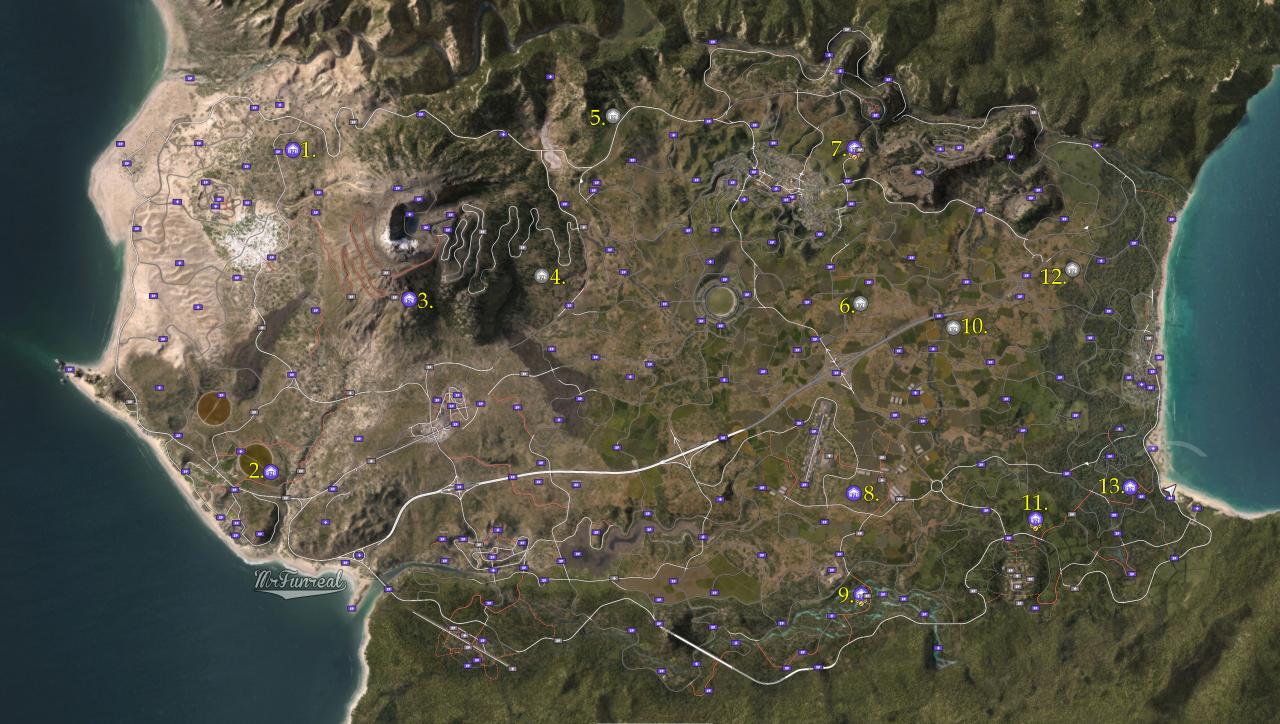 And 
HERE is the same map in 4k resolution
[i.imgur.com]
, patched together from screenshots.
Barn Finds
Note: One car, the VW Beetle is the first one you find, but you cannot unlock it until you finish all "Vocho" missions and finish the hall of fame.
The ability to acquire barn finds is unlocked after you help set up one Horizon location.
The one where you follow a little plane.
The image above has numbers 1-13 written on it.
These cars are found at their corresponding number:
Renault 4L Export
Toyota #1 T100 Baja Truck
Ford Escort Racing MK1
Porsche Carrera 911 RS
BMW 2002 Turbo
Ford F-100
Ford Mustang GT 2+2 Fastback
Dodge Dart Hemi Superstock
GMC Jimmy
93′ Chevrolet Corvette
Dodge Viper GTS ACR
Ferrari 250 GTO
Ferrari F40 Competizione
By мяFunreal
More Guides: