Beidou is a fearsome Southern Cross Fleet Captain in Genshin Impact. Despite his services to the people of Li Yue, many players mistakenly ignore one of the strongest Electro characters. Beidou has a unique skill system that boasts excellent survivability and damage when properly assembled.
In this guide, we will show you how to properly upgrade Beidou to unlock its potential. In addition, here you can find the best sword for the heroine and the most powerful set of artifacts that will help to significantly increase outgoing damage.
Beidou Abilities and Level Up Materials
The developers of Genshin Impact gave Beidou a unique set of abilities. She can attack her enemies at the same time and surround herself with a shield, greatly increasing her resistance against any kind of damage. Her skills allow you to strengthen any attacking character or become a full-fledged DD herself. Everything can depend on your personal preferences and general tactics for the game. To create the most effective Beidou assembly, the main thing is to get the second constellation Storm of the Seas .
Normal Wave Attack

 – A series of five sword strikes. Charged attack allows you to perform a combo attack that consumes stamina.

Elemental Skill Summon Wave

– When quickly activated, Beidou attacks the enemy with a sword, dealing Electro damage. A long press of the skill summons a shield that envelops the heroine. The amount of damage absorbed depends on the max. HP Beidou . After the end or interruption of the skill, he attacks with a sword, releasing the energy accumulated in it and inflicting Electro damage. Damage increases based on the number of hits received during the skill.

Elemental Explosion Stormbreaker

 – creates a thunder shield around itself, which deals Electro damage to surrounding enemies and strengthens attacks. Sword strikes launch a chain lightning that attacks opponents with Electro damage.
Items needed to ascend Beidou :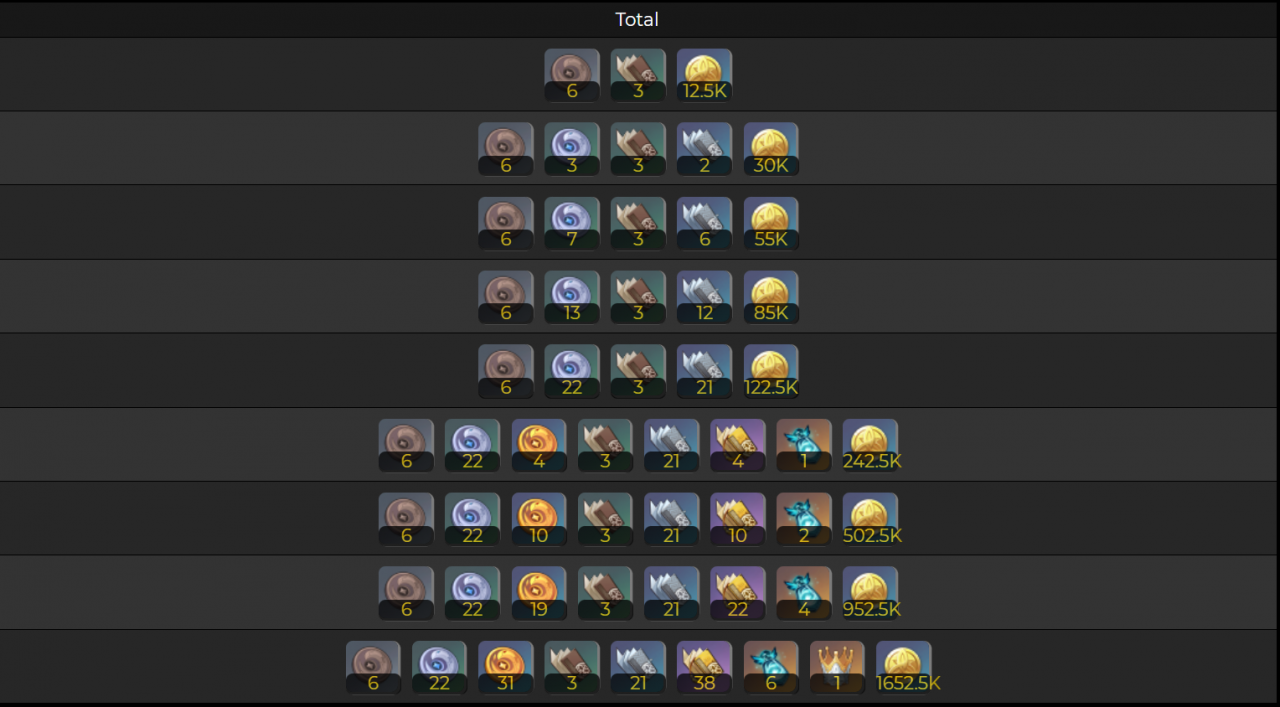 To increase the level and talents of Beidou , you will need: Vajrad Amethyst, Lightning Prism, Midnight Jade, Raven Seals, Books of "Gold", Dwalin's Breath and Crown of Insight.
Talent boost :
Beidou's Elemental Explosion

 has a powerful elemental damage effect, so it has priority in leveling. You can also improve 

the Summon Wave

 skill , with which you can significantly increase the base damage and damage from reactions with other elements. Normal attacks can be completely ignored if Beidou does not play the role of the main attacking character.
The best weapon
Beidou performs well as an offensive character outside of the battlefield. To deal damage, she does not need to be active in your squad, it is enough to switch to Beidou and use skills during the time. Therefore, the list of weapons will be very standard. When choosing a sword for Beidou, you are guided by your fighting style in the game. With the help of passive weapon effects, you can make the heroine more ultimate by increasing the strength of the shield or focus on increasing damage.
List of the best two-handed swords for Beidou:
Wolfbane – High damage stats make it the most powerful weapon for Beidou, but the sword is best used on other damage dealers.

Dragonbone Sword – Passive increases the damage dealt by the character, but can be reset when taking damage. Beidou's shield will keep the damage increase.

Redhorn Stonepicker – Great Basic Stats

Unforged – increases shield strength and attack power

Akuomaru – increases the damage of Elemental Burst and is the best choice among 4-star weapons

Celestial Majesty – Synergy with Elemental Blast

Prototype: Archaic – the sword can be crafted at the forge and has good stats, but is inferior to others
Beidou Artifact Packs
It is also quite easy for Beidou to decide on a set of artifacts. For her, you can pick up many combinations of artifacts and all of them will be good choices in their own way. The choice of artifacts will depend on the weapon, the composition of the team and the additional characteristics received. If you do not have artifacts with good add. characteristics, it is better to change the set or continue to farm the necessary ones.
List of the best artifacts:
Emblem of Severed Fate x4 – Increases energy recovery and increases the damage of elemental explosion, which will depend on the value of energy recovery.

Ceremony of the Ancient Nobles x2 or Thunderous Roar of Fury x2 or Emblem of Severed Fate or any set that increases attack power by 18% (Gladiator's End, Shimenawa's Memories and others) – a two-set composition will be a very effective option for teams with high energy.

Tranquil Thunder x4 – increases damage against enemies affected by Electro, suitable for Electro teams

Ceremony of the Ancient Nobility x4 – allows you to get an increase in the attack power of all members of the squad by 20%
Sands of Time – Damage%/Energy Regeneration; Space Cup – Electro damage; Crown of Mind – Critical hit chance/damage.
In the additional characteristics, first of all, you need to find the Chance / damage of a critical hit, as well as the attack power. The Energy Regeneration option would also be useful, but Emblem of Sundered Fate might be meaningless when using the set.
Better teams for beidou
Beidou is incredibly strong on her own, but it takes a good team to unleash her full potential. She is able to create powerful synergies with other attacking characters by relying on creating an elemental effect: Overload, Charged, and Superconductor.
Squad example: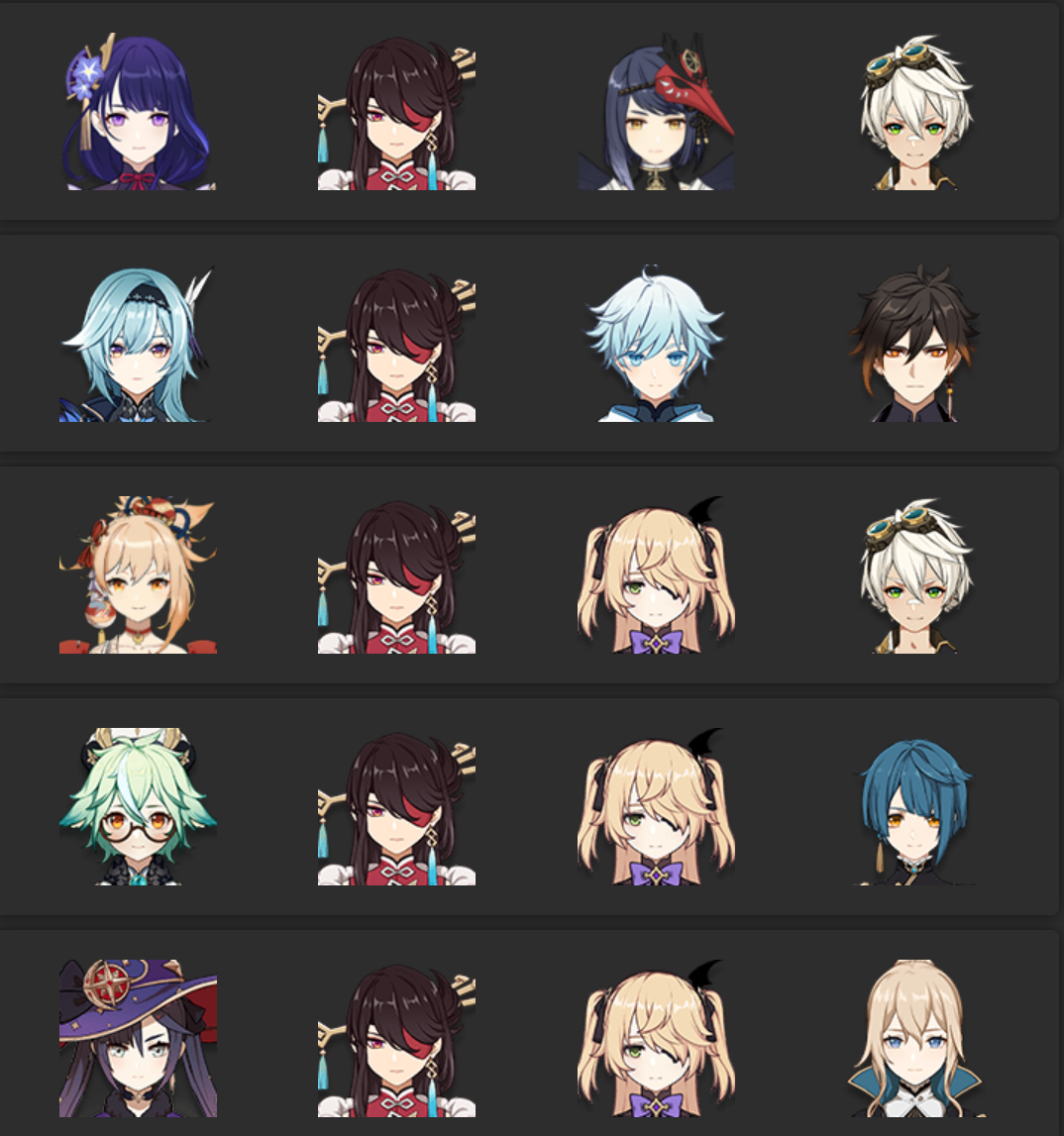 Beidou can team up with Bennett, Fischl, Zhong Li, Chun Yun and other heroes very well.