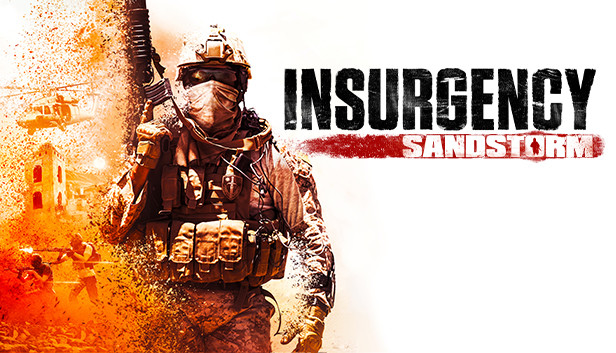 Insurgency Sandstorm brings up the table a great variety of camouflage/cloth color for our characters to show of, However as of 2022, 2 secret equipment exist for each side. In this guide I'll show you the only way to get them.
The equipment in question
Security secret color: Coyote Brown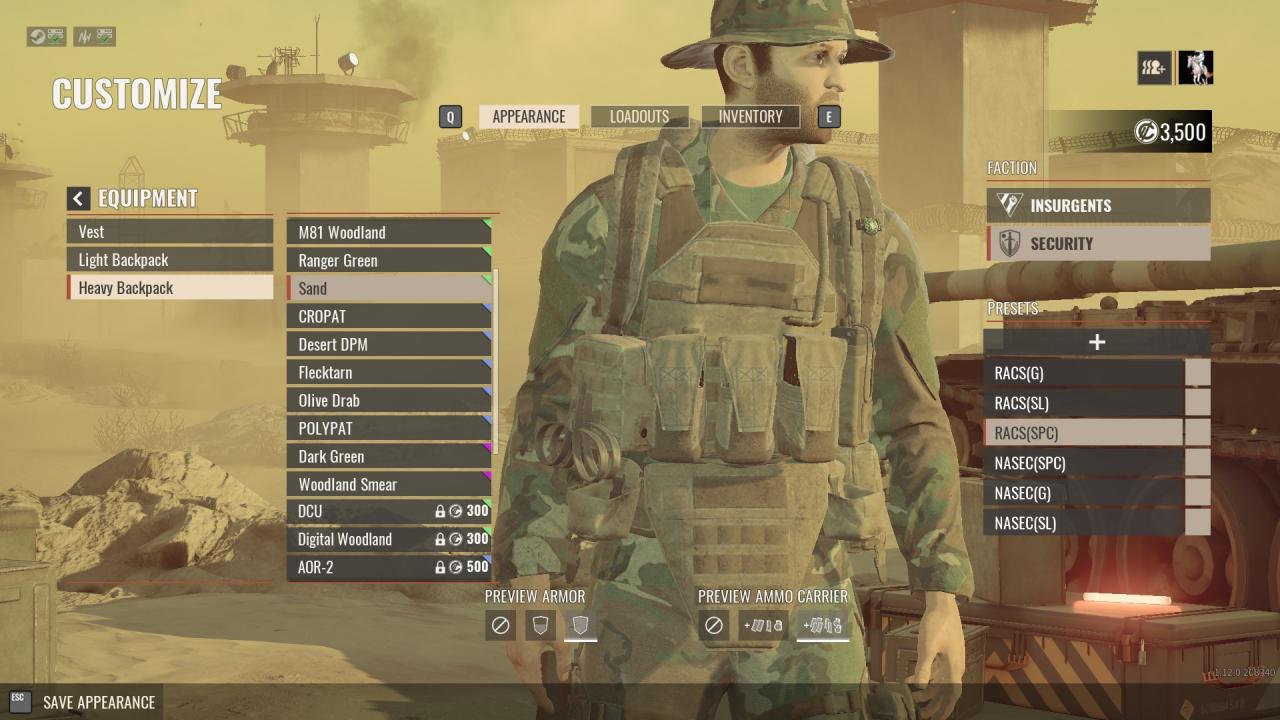 Insurgent secret color: Grey Two tone.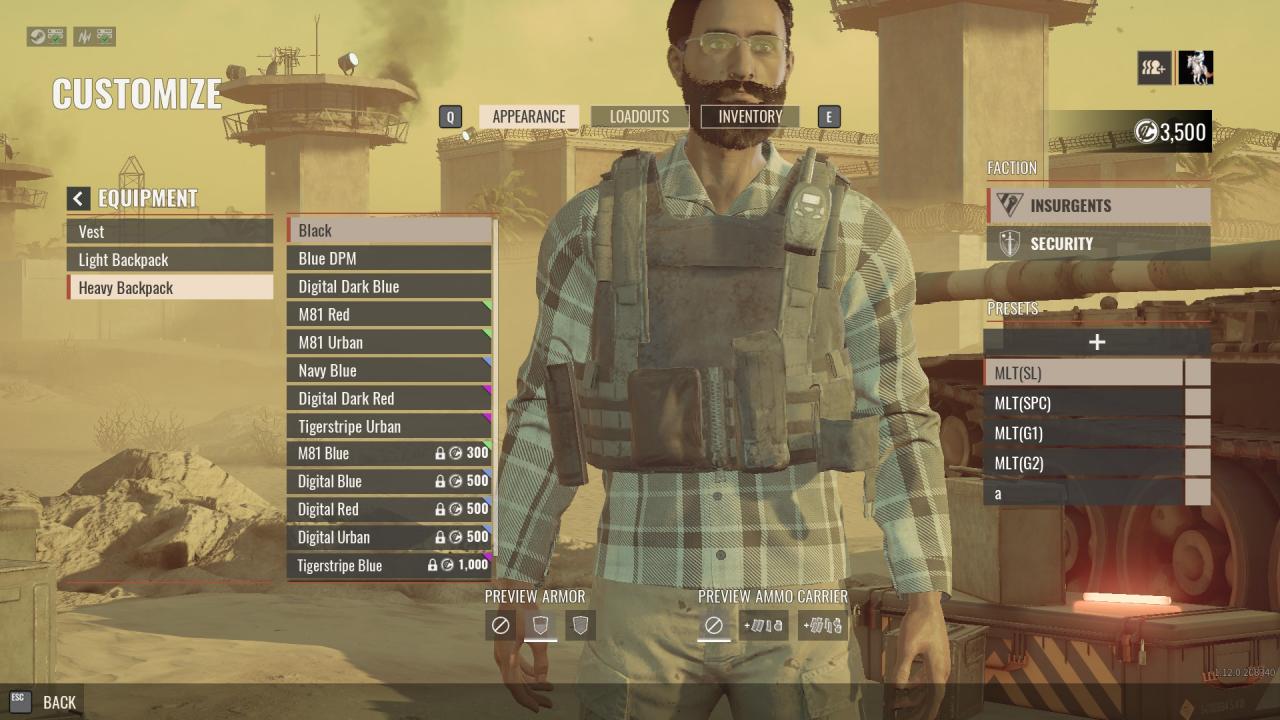 How to obtain it
Here's the kicker
Since these camouflages in question do not appear in the menus, the only way as the time im writing this guide, it's through the use of randomizing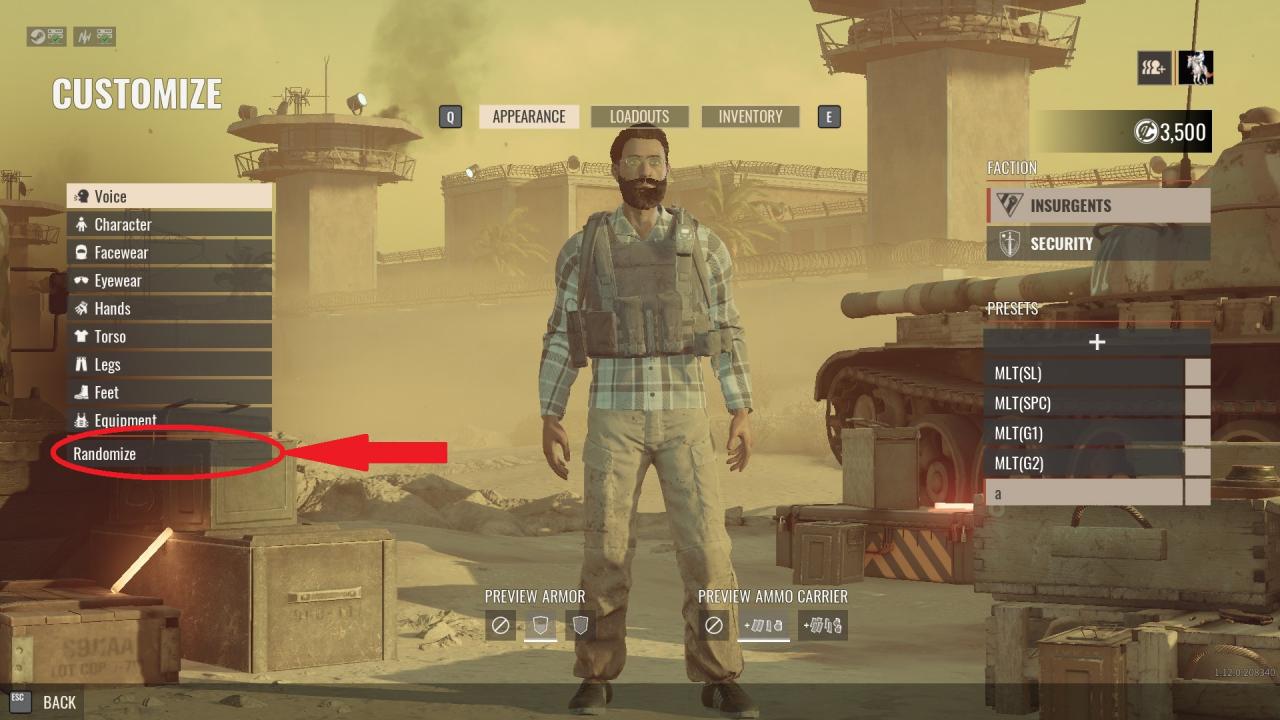 IF YOU HAVE PURCHASED TOO MANY STUFF IN THE STORE, THE LESS LIKELY THESE EQUIPMENT WOULD APPEAR
For the making of this guide, it took me less than 5 minutes for the secret colors to appear for me and I own almost all of the Security equipment.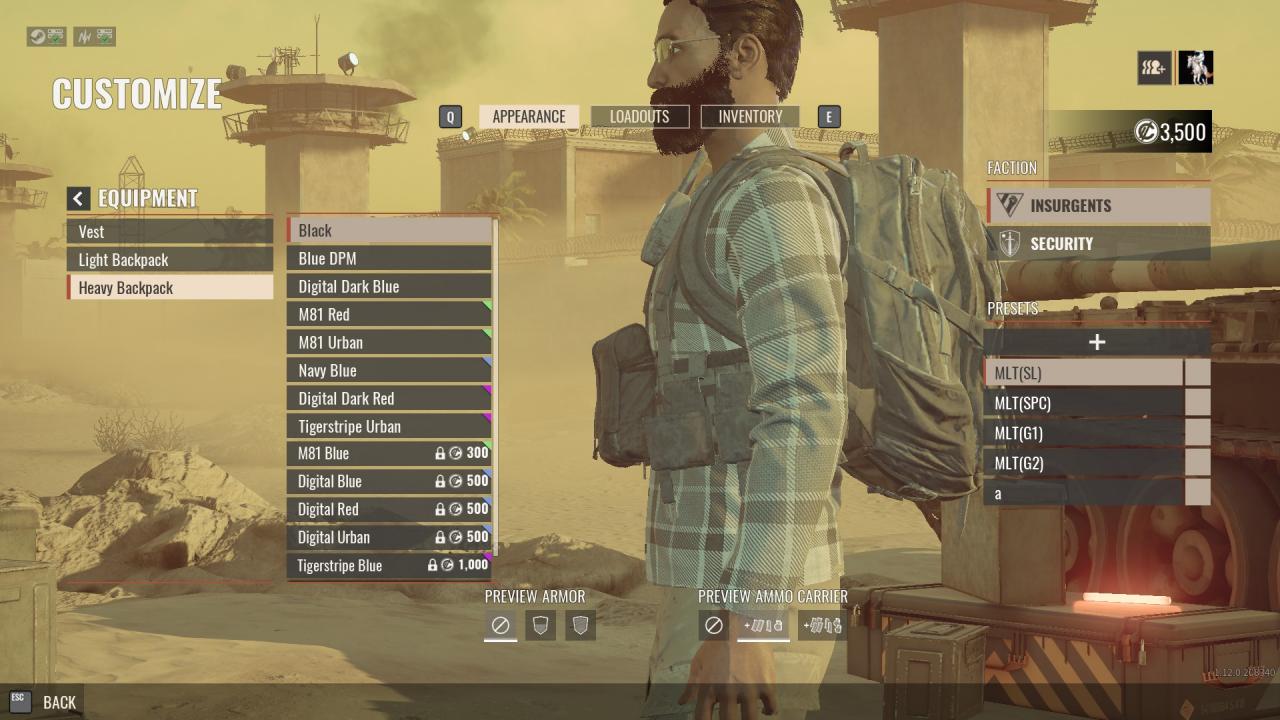 Also as of the Glasshouse update, it seems that this secret color is immune to the backpack glitch!
Change Backpacks Colors
If you only want to use only a bag or chest rig, you can change the ammo bags, I'd suggest you save two presets for this step, one for the aforementioned step and the other one just in case you screw up and get your secret equipment replaced with the standard color.
decide which one of the two presets you'd choose to change the backpack.
select the other one and go to EQUIPMENT and then select LIGHT BACKPACK
Now that you done that, select the other preset you saved.
And now when you select EQUIPMENT the menu will automatically go to the backpack instead of the armor! Here you can choose the camo you want without any fears of screwing up and losing the secret equipment!
do NOT select the armor section in the menu, else it will overwrite your current loadout with the standard rig color!
If you screwed up
Oh no! You had your perfect drip but you clicked randomize or the game overwrote the equipment! What can I do?
It's really easy, just go to rename your preset and i'll revert back to the original state!
More Guides: