All hidden chests for the standard campaign
Intro
These are all the hidden chests that require a skill check of either Perception or Spellcraft in the main campaign that I could find in the map files.
Currently there is no need for more then 3 in any skill check for the main campaign (end game might require higher). You also don't need 3 before Act 4.
It's done in game version 1.2.1. I don't really have any intention in maintaining this guide if the devs make changes and no plans on expanding it to endgame maps or other campaigns.
Act 1
Side Missions
The Tale of Sir Yvain
Perception: 1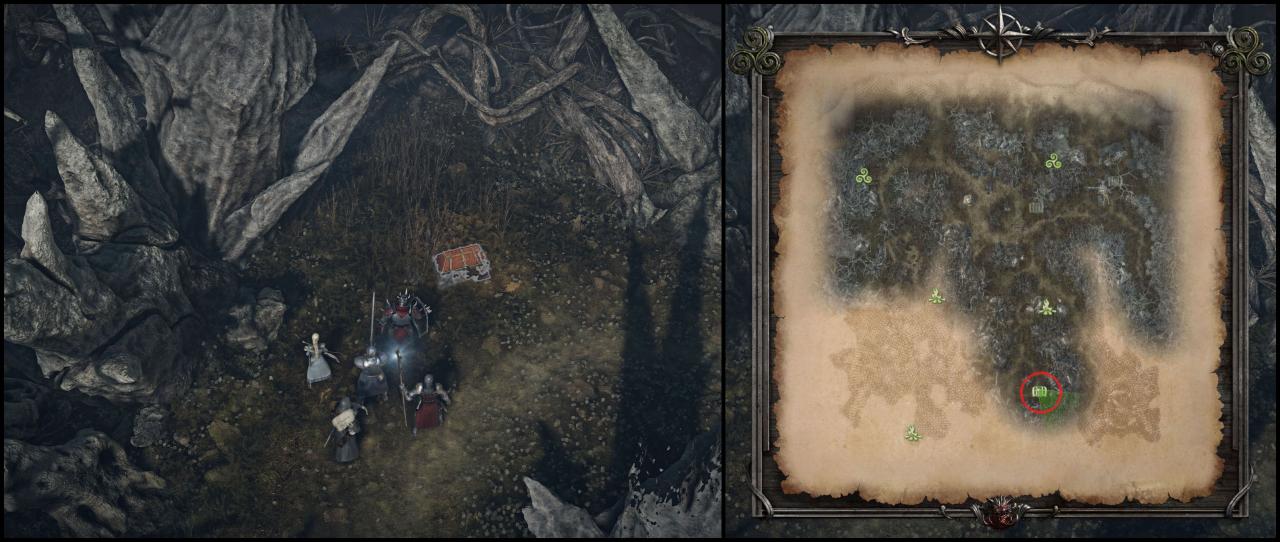 ⠀
Thistlewood Ruins
Spellcraft: 1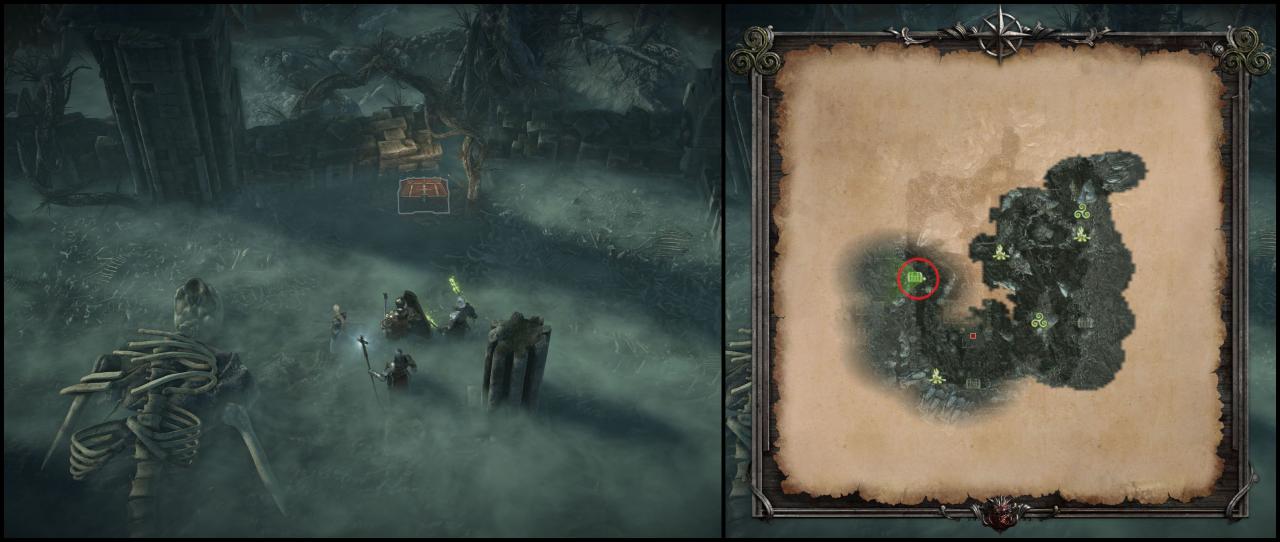 ⠀
The Ancient Throne
Perception: 1

Act 2
Main Mission
The Fisher King
Spellcraft: 2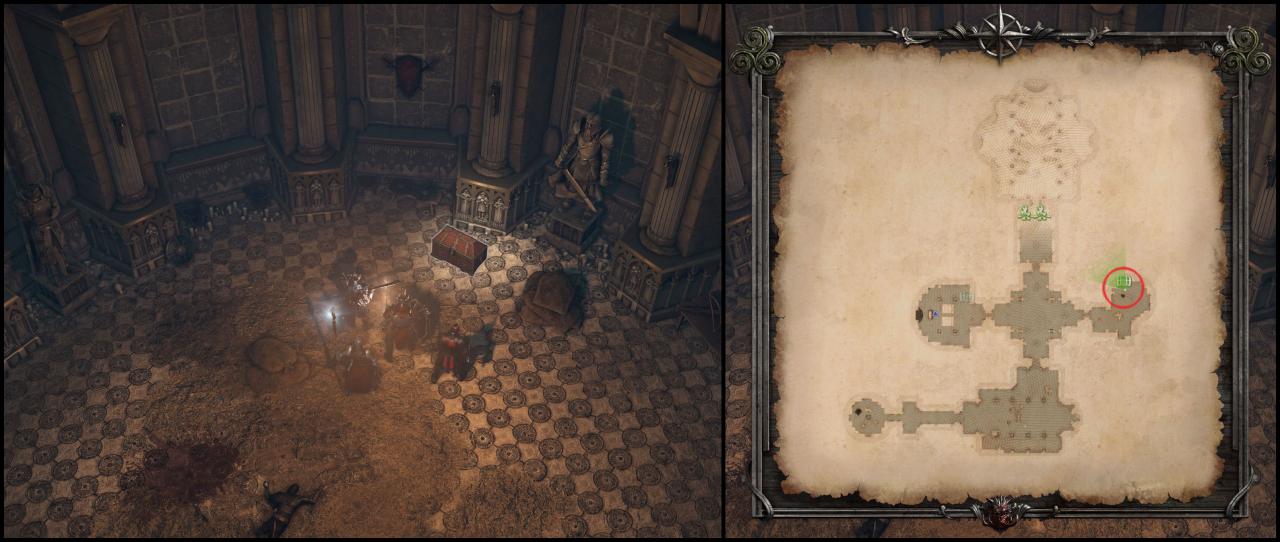 ⠀
Side Missions
The Knight of Thorns
Perception: 1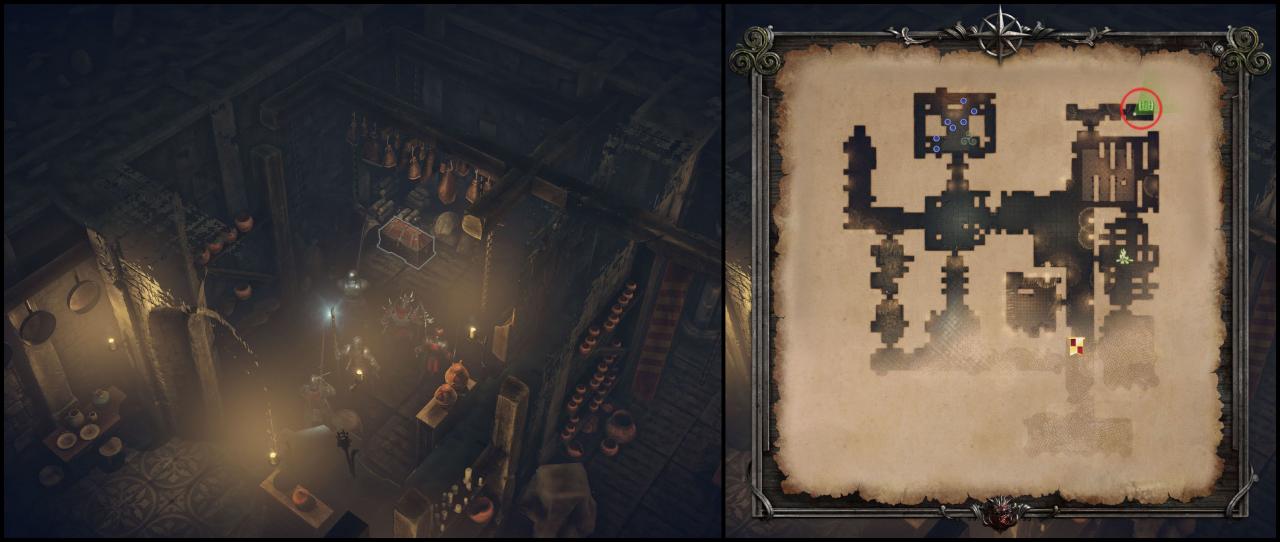 ⠀
The Curse of Sir Bors
Perception: 1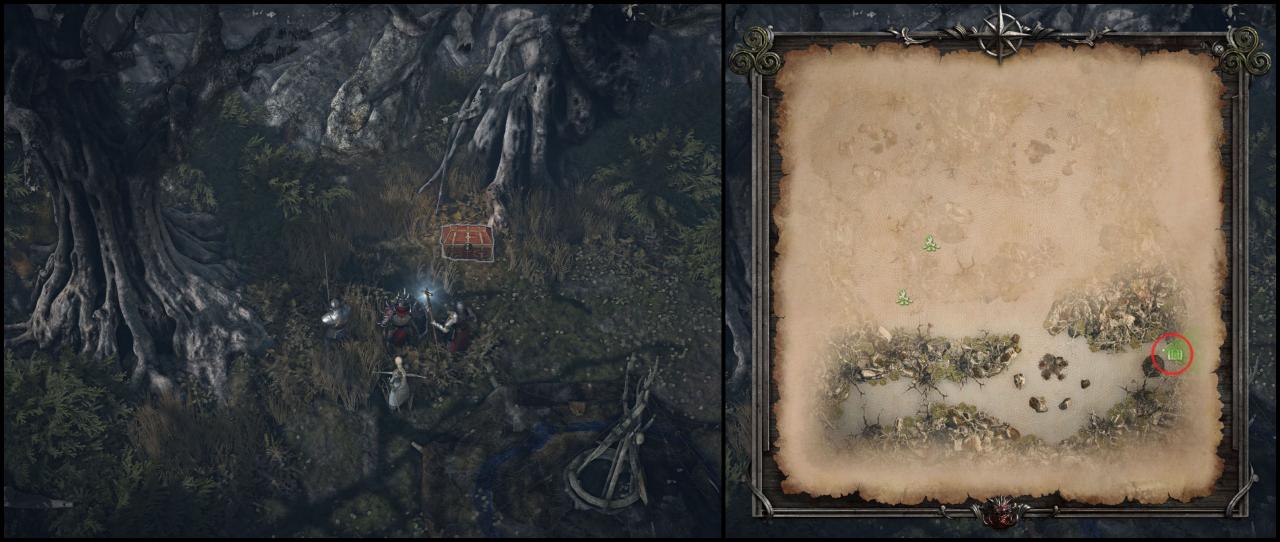 ⠀
The Sadness of Sir Tegyr
Perception: 2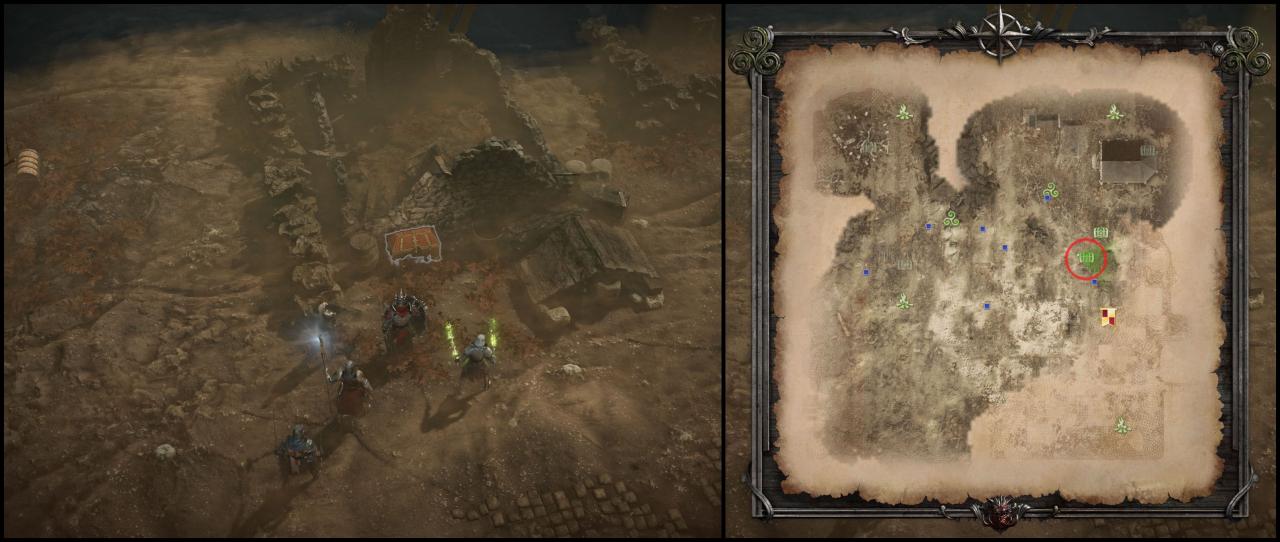 ⠀
The Chosen
Spellcraft: 1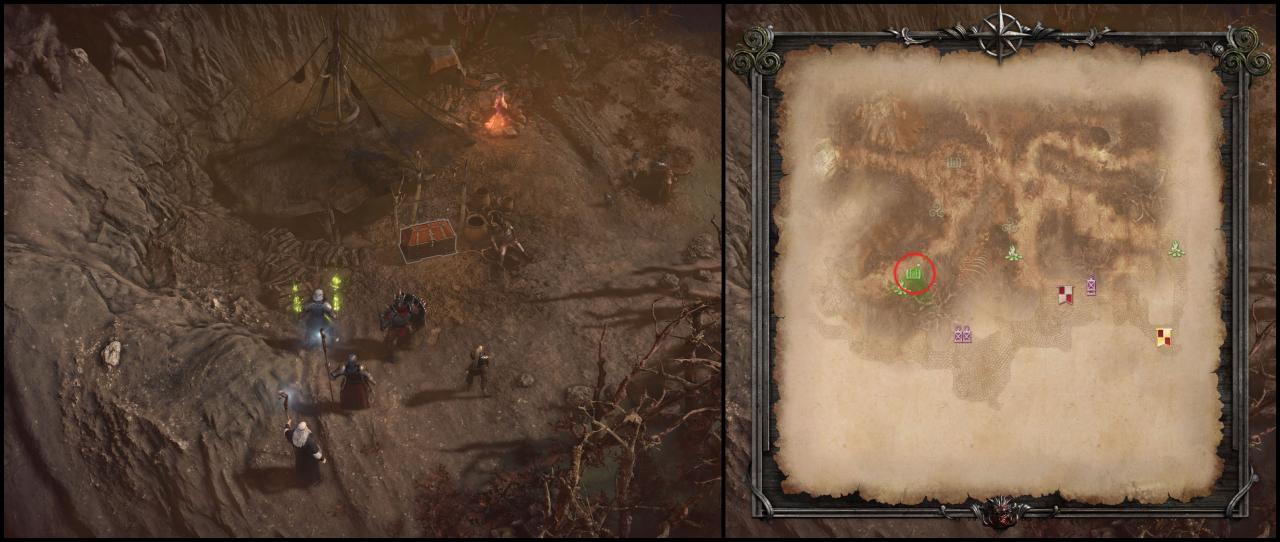 ⠀
Act 3
Main Missions
Into the Deepwood
Spellcraft: 2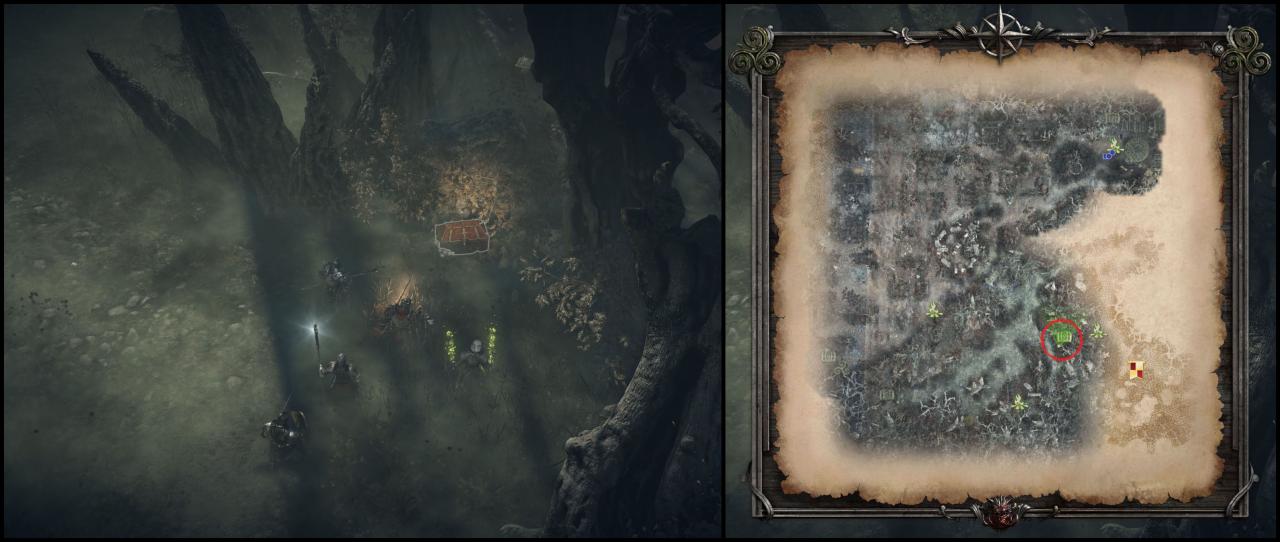 ⠀
Beyond the Veil
Perception: 2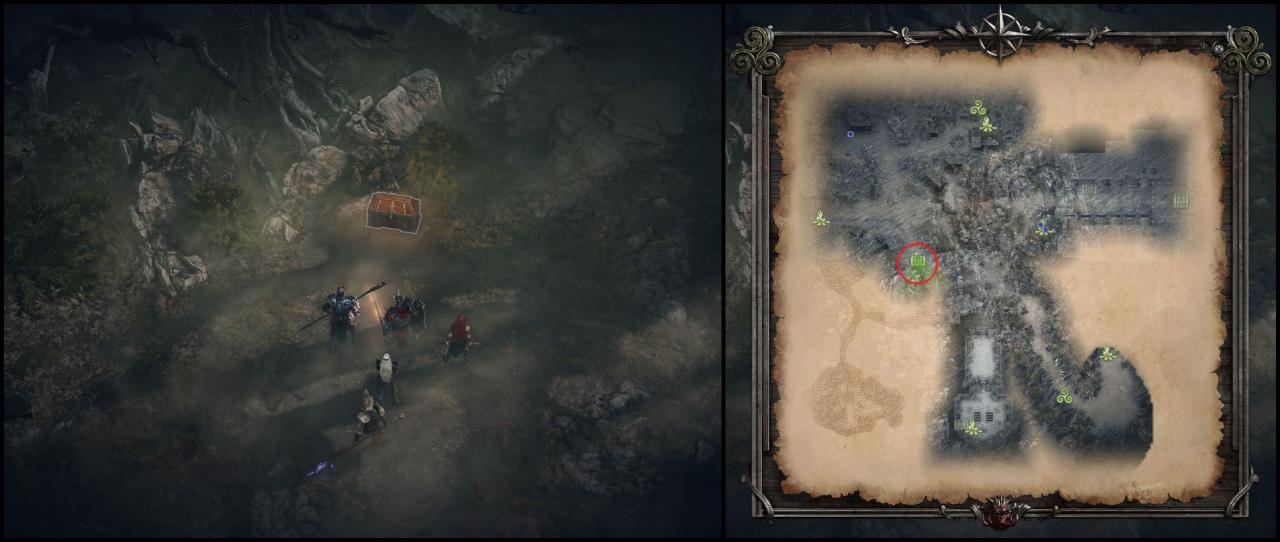 ⠀
Seelie Court
The Seelie Court is a bit special that it has several small hidden stashes, the ones that require 2 can have some good stuff
Perception: 1 (x4) & 2
Spellcraft: 1 (x5) & 2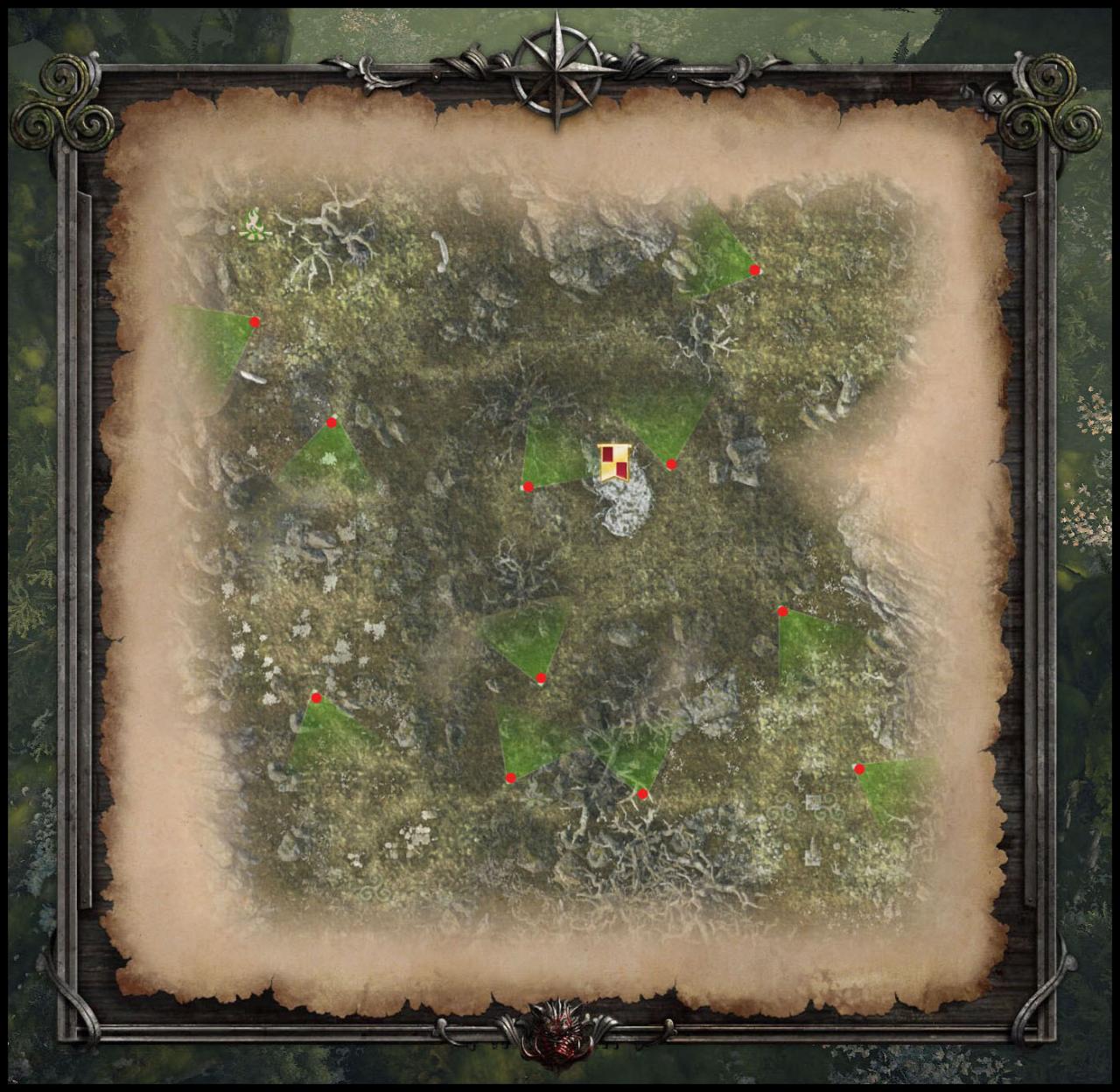 ⠀
Unseelie Court
Similiar to the Seelie court the Unseelie Court has several small stashes but also some hidden chests
Perception: 1 (x4) & 2 (x2)
Spellcraft: 1 (x3) & 2 (x2)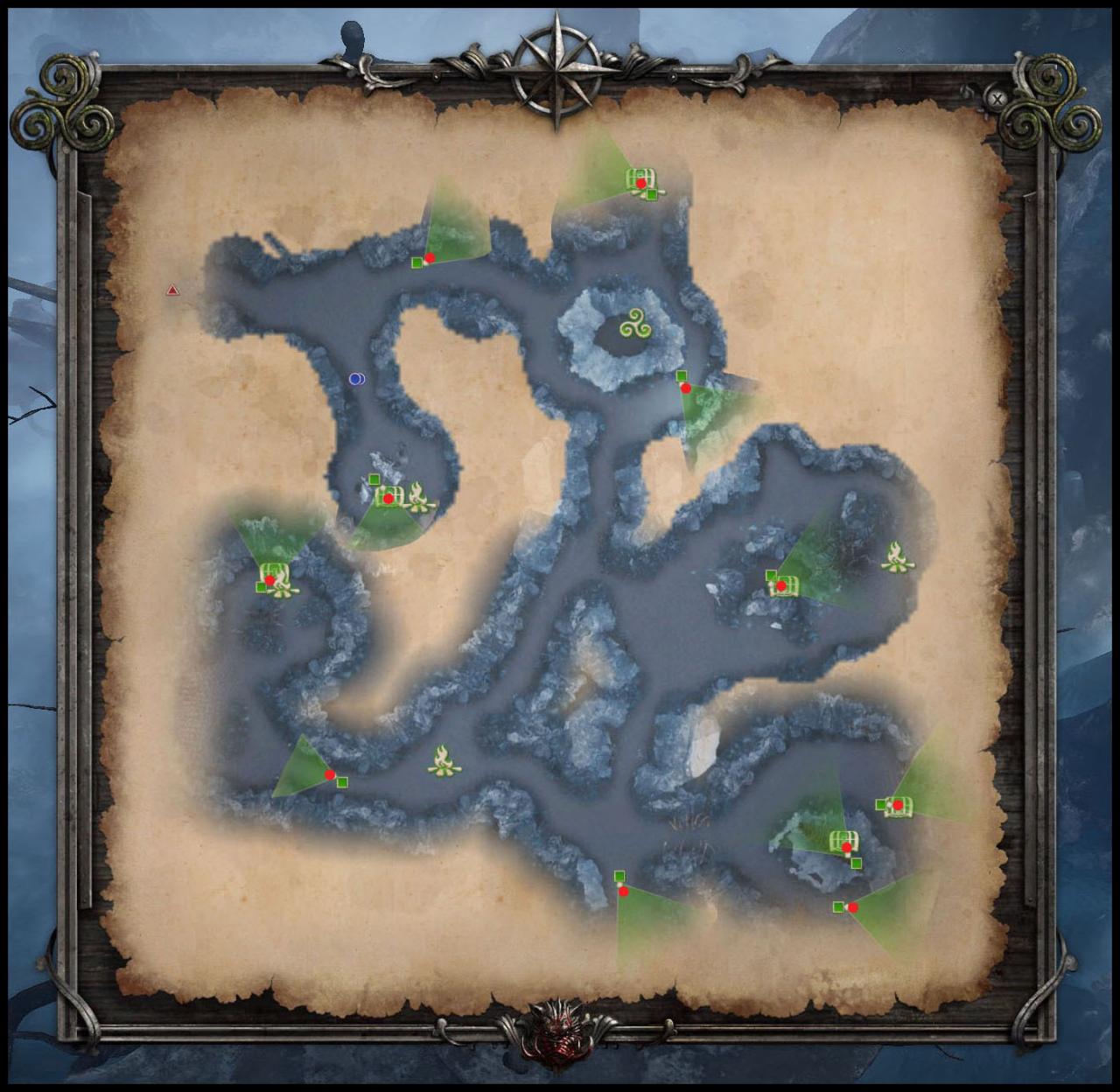 ⠀
Side Missions
The Wild Hunt
Perception: 2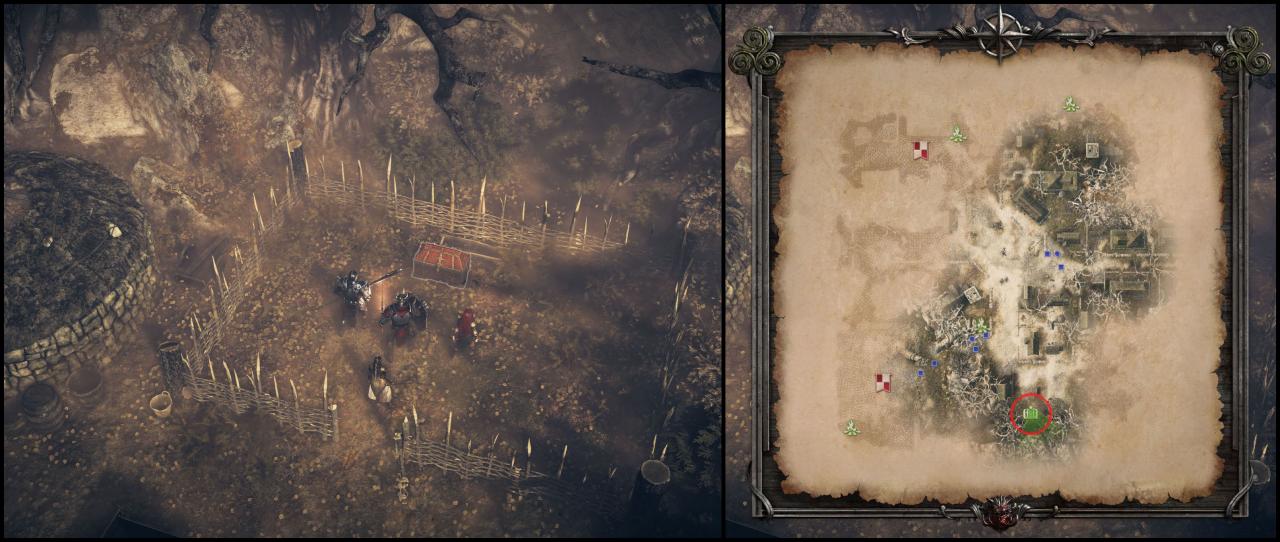 ⠀
The Return of the King
Spellcraft: 2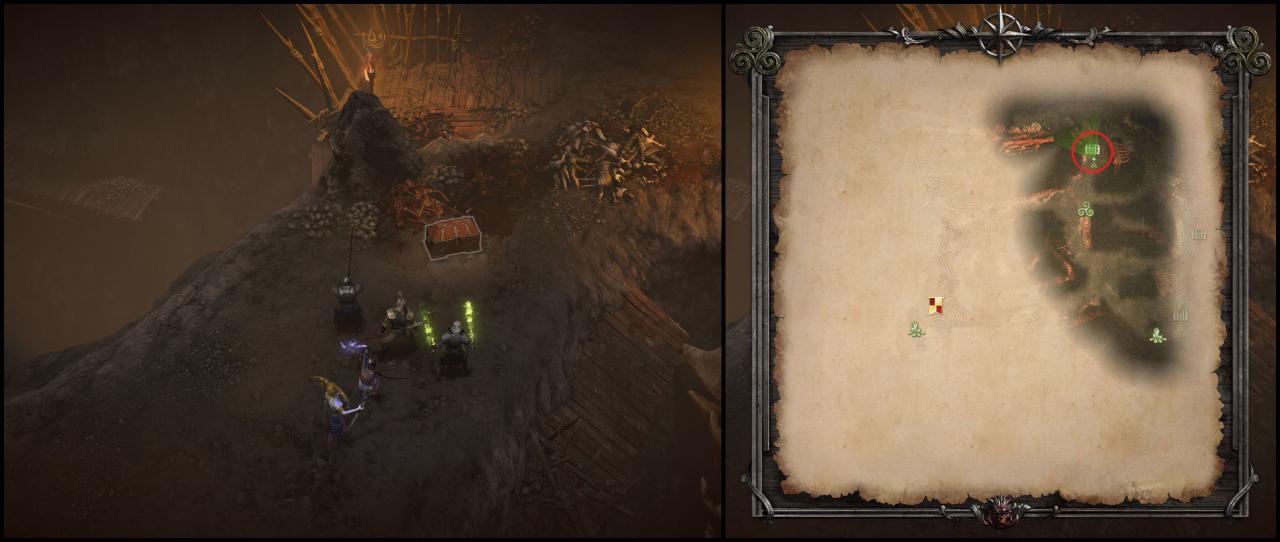 ⠀
Hunt of the Damned
Perception: 2 (x2)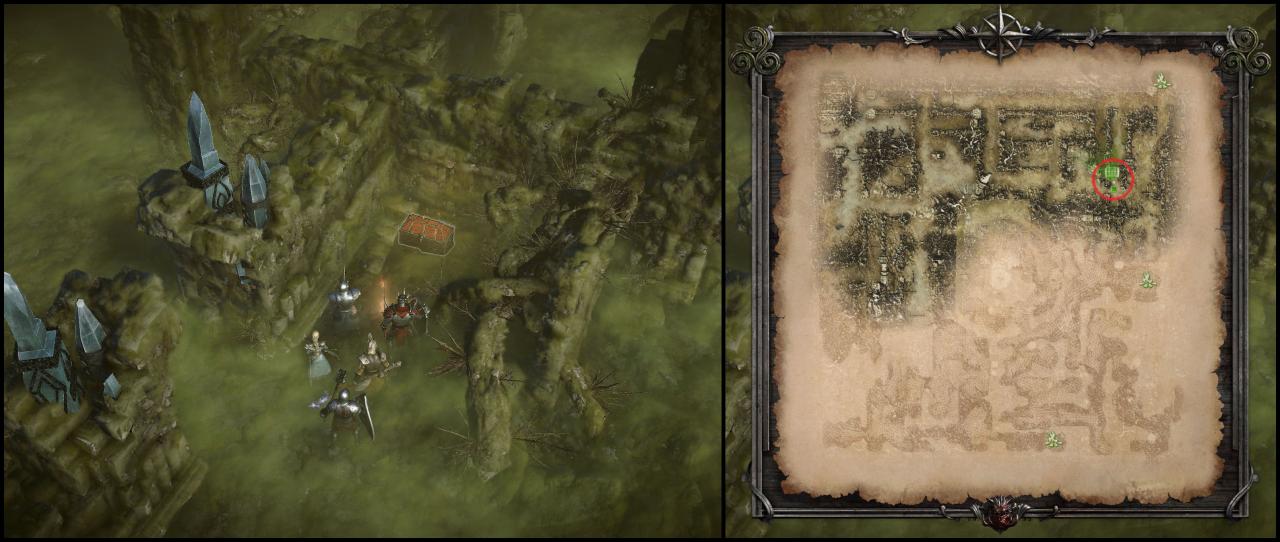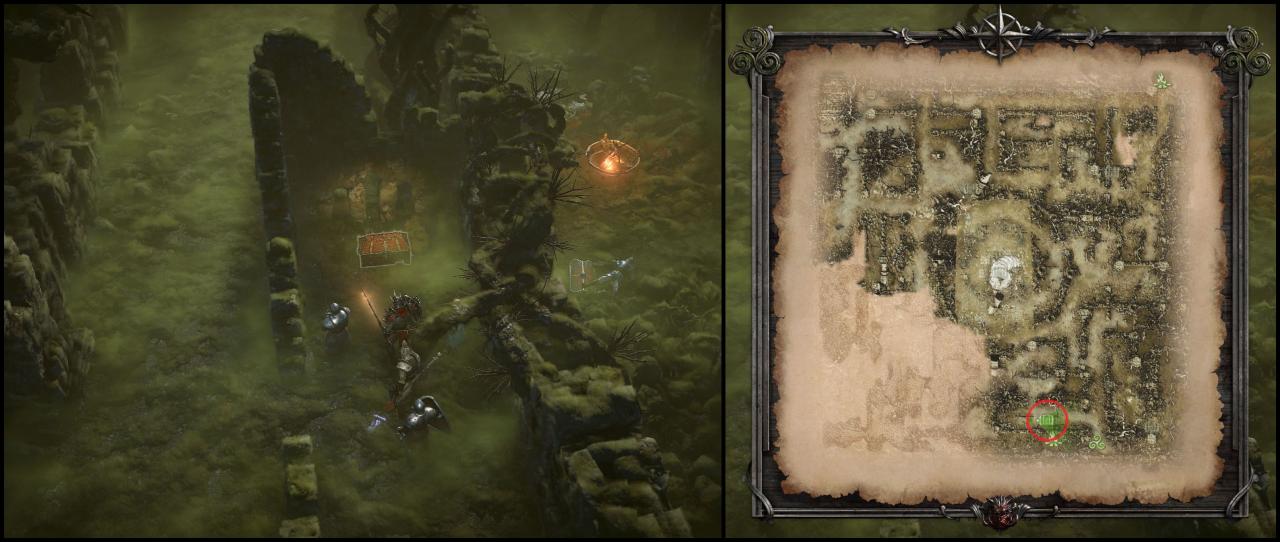 Act 4
Main Mission
The Beastmaster
Perception: 3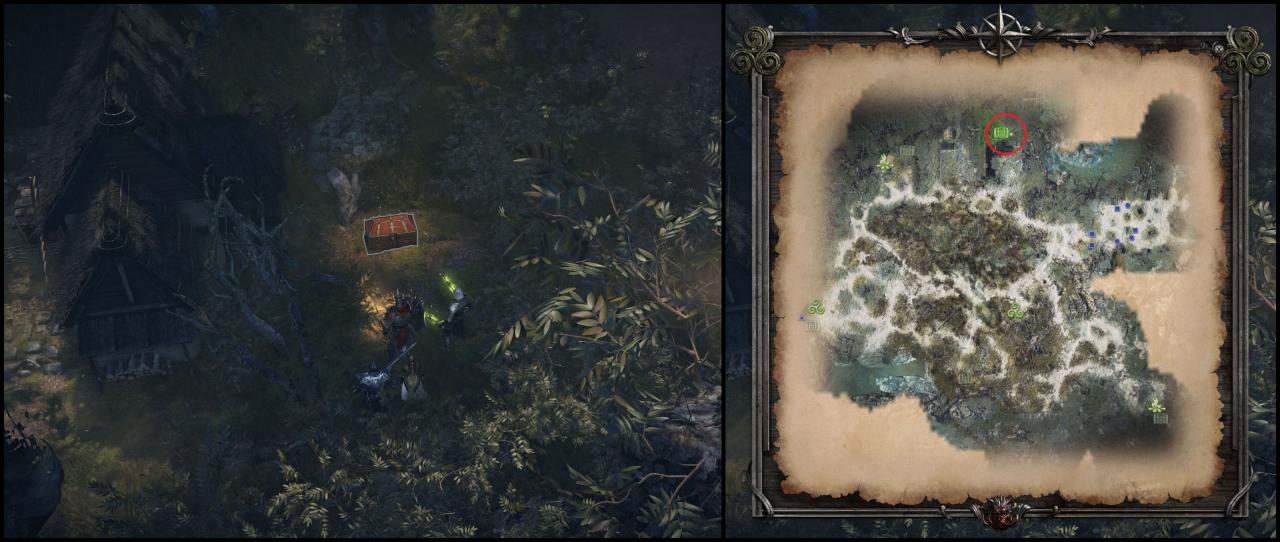 ⠀
The Gathering
Spellcraft: 2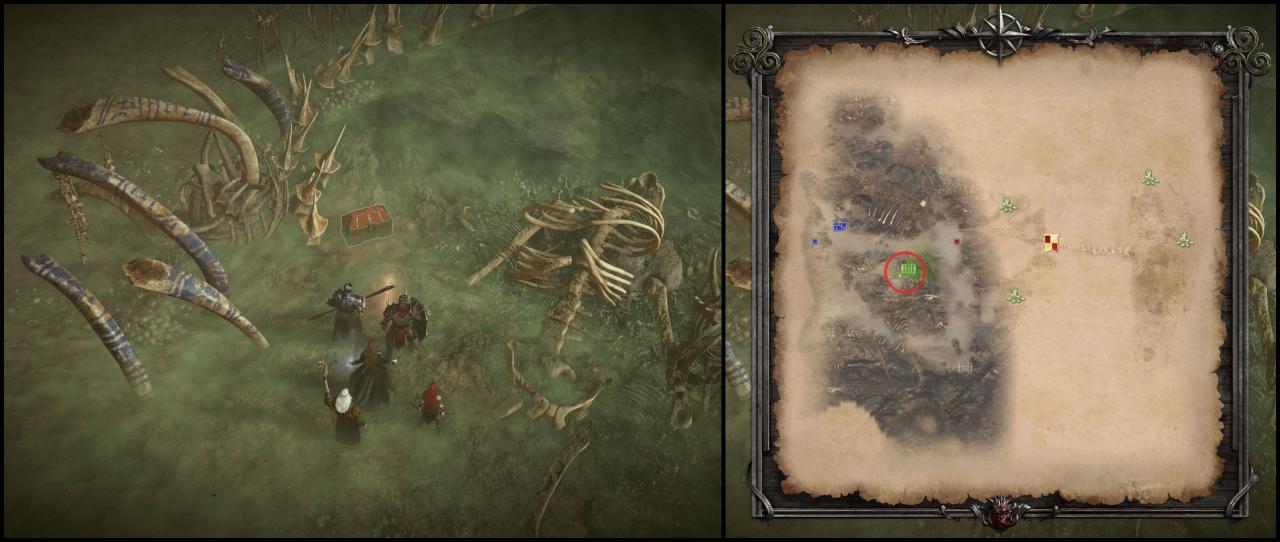 ⠀
Side Missions
The Wild Hunt Returns
Perception: 2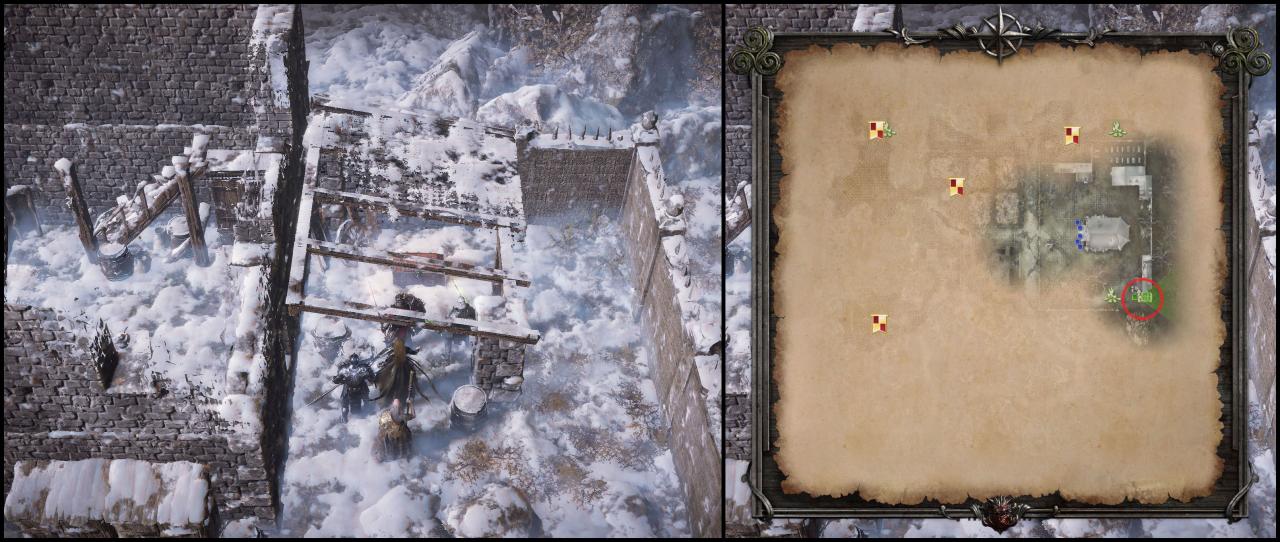 ⠀
Balor's Champion
Spellcraft: 3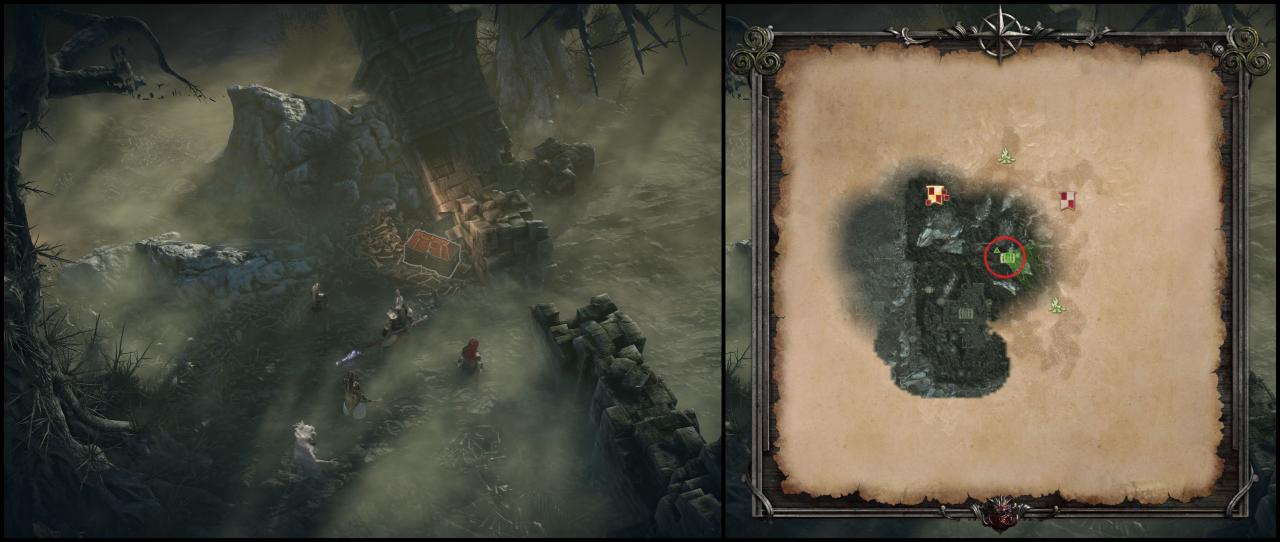 ⠀
Morality Missions
You get different missions in Act 4 depending on your Morality and Religion
Old Faith
The Hidden Stronghold
Spellcraft: 3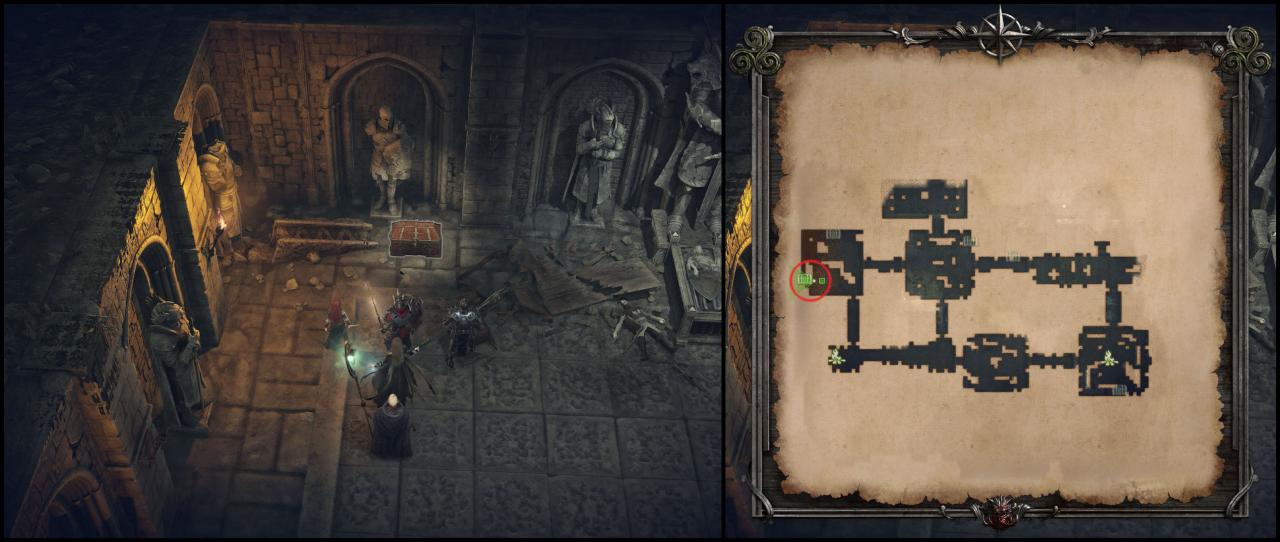 ⠀
The Reckoning with Galahad
Perception: 2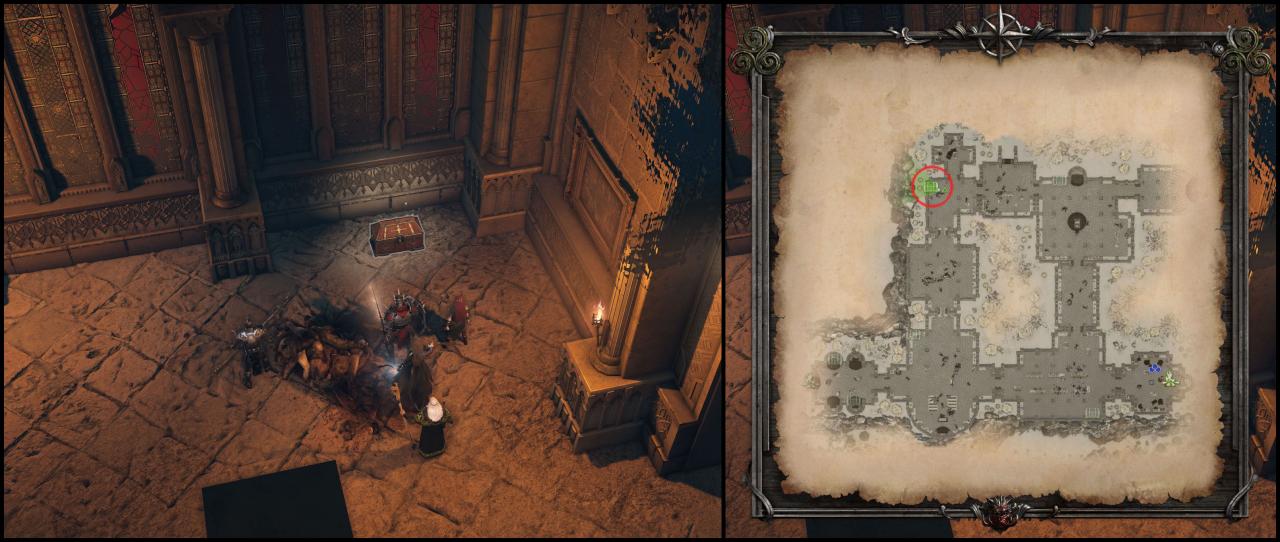 ⠀
Tyrant
The Vipers Nest
Perception: 3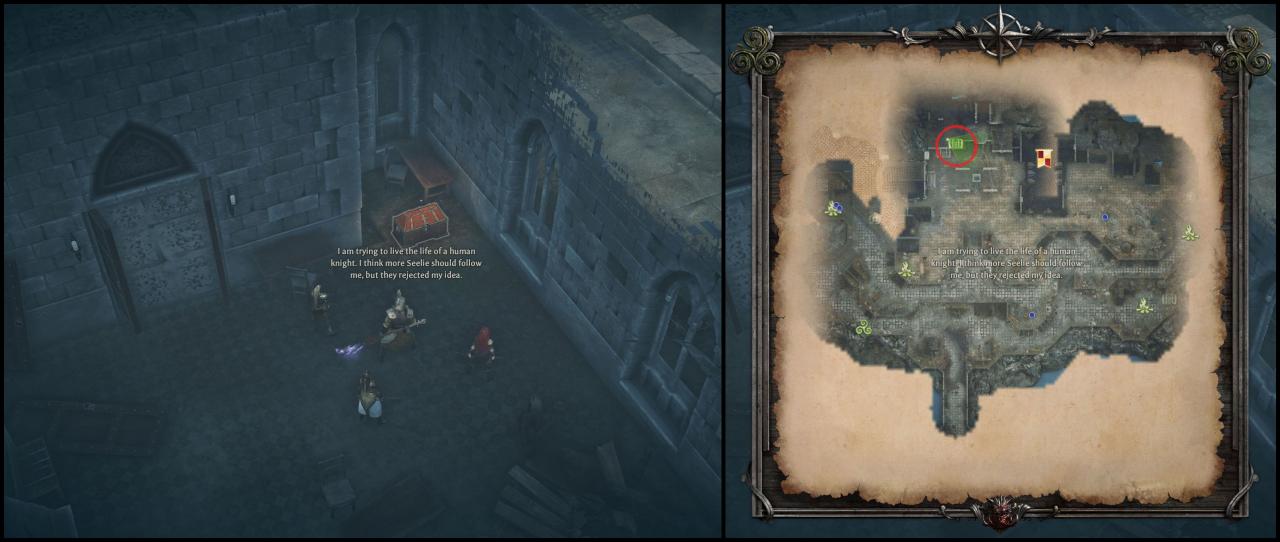 ⠀
To Distant Shores
Spellcraft: 2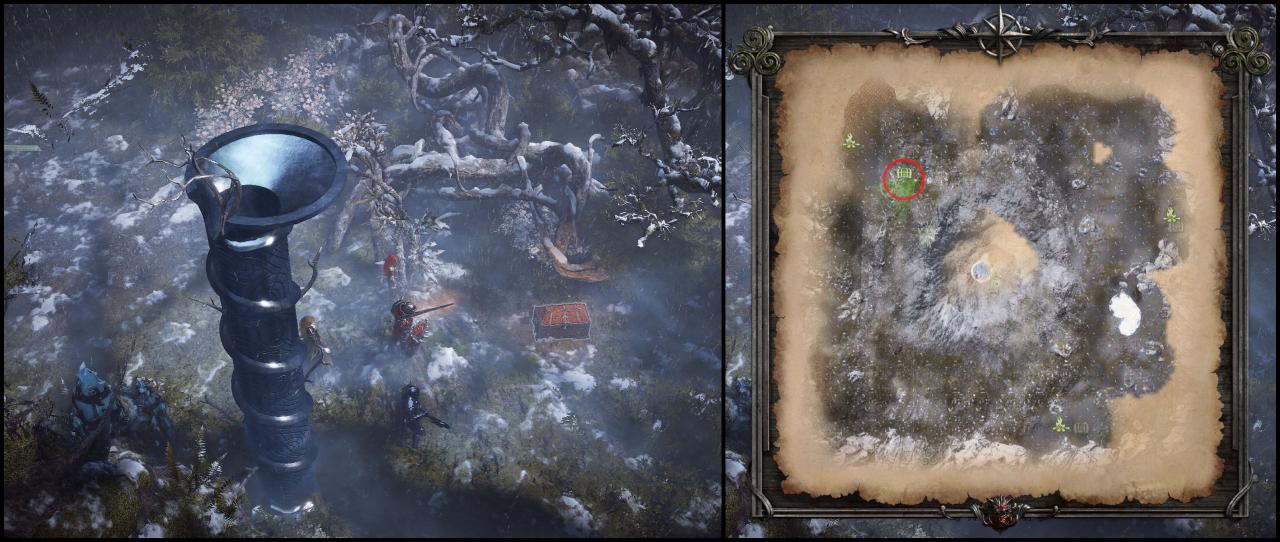 ⠀
Christian
Order of the Seraphim
Perception: 3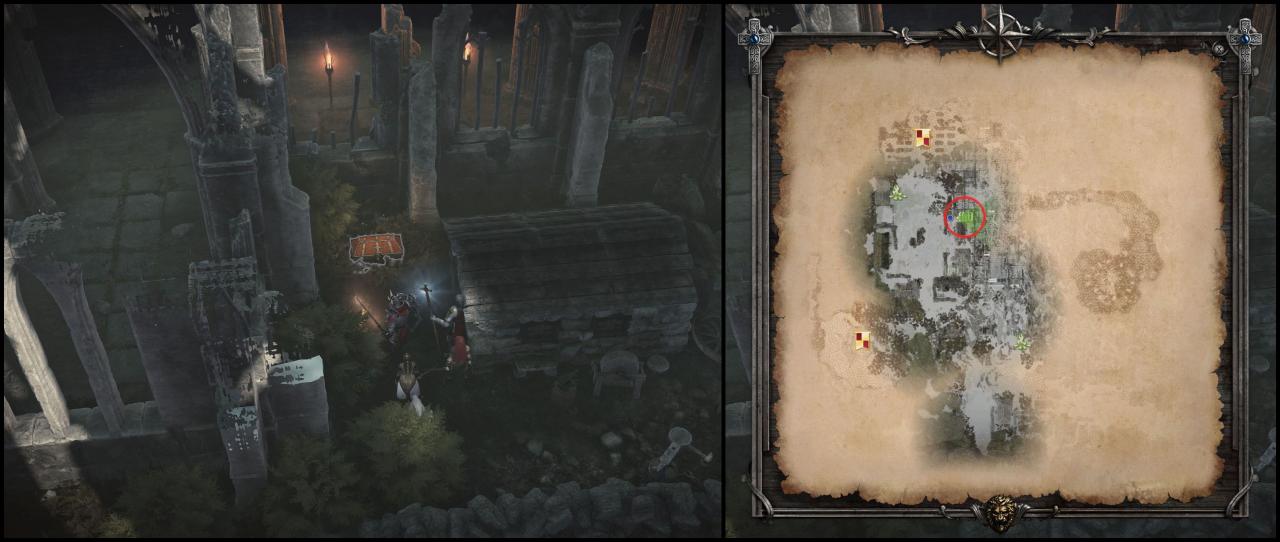 ⠀
The Blackthorn Council
Perception: 2 (It's a spellcraft chest so this might be a bug, the skill check might change to spellcraft in the future)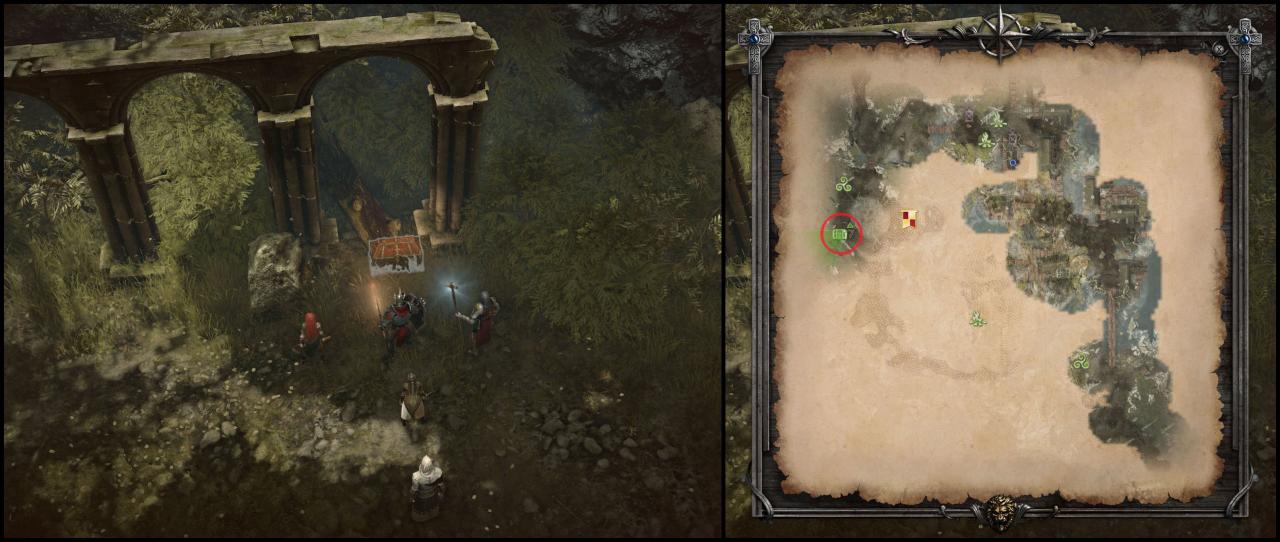 ⠀
Righteous
The Knight in Red
Perception: 2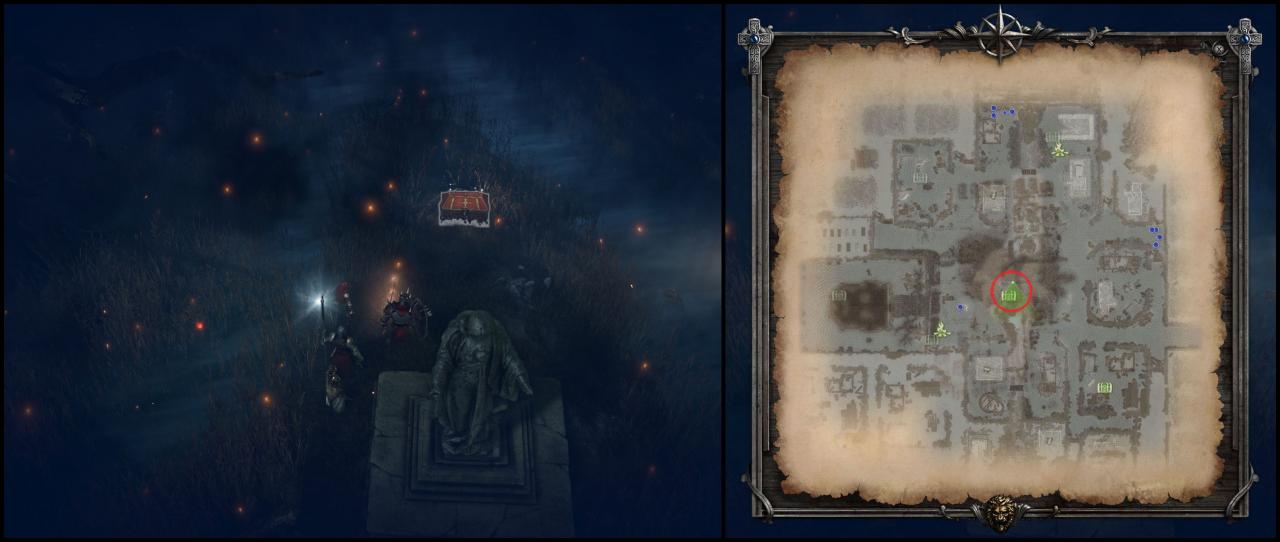 ⠀
Blackened Heart
Spellcraft: 3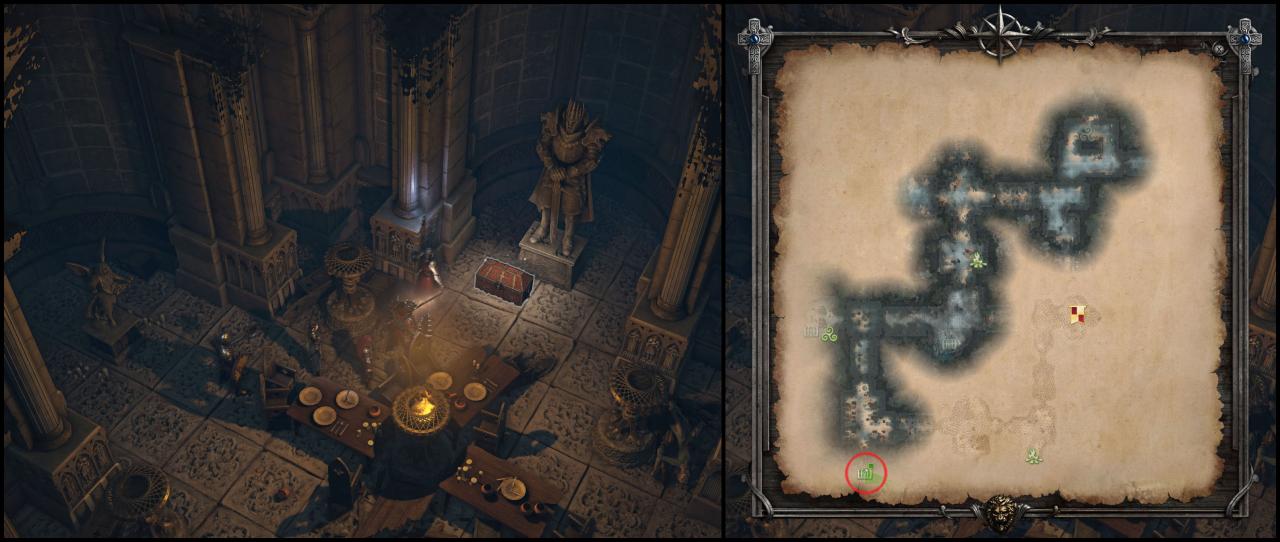 Morality Recruitment
Bedievere
The Monastery of the Sacred Heart
Perception: 2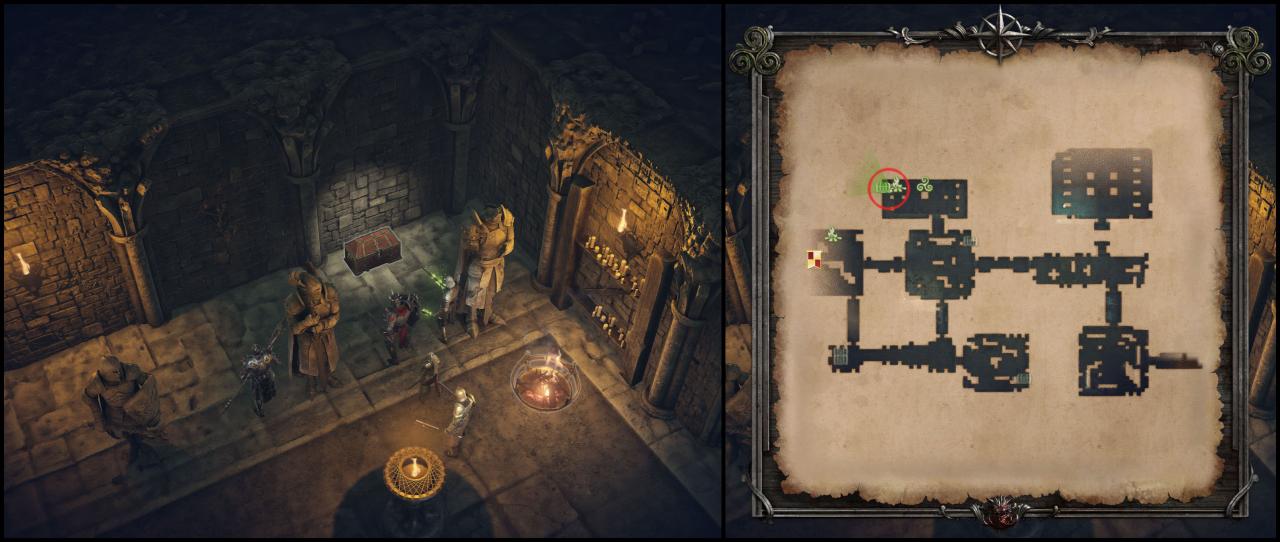 ⠀
Morgana le Fey
The Return of Morgana le Fey
Spellcraft: 2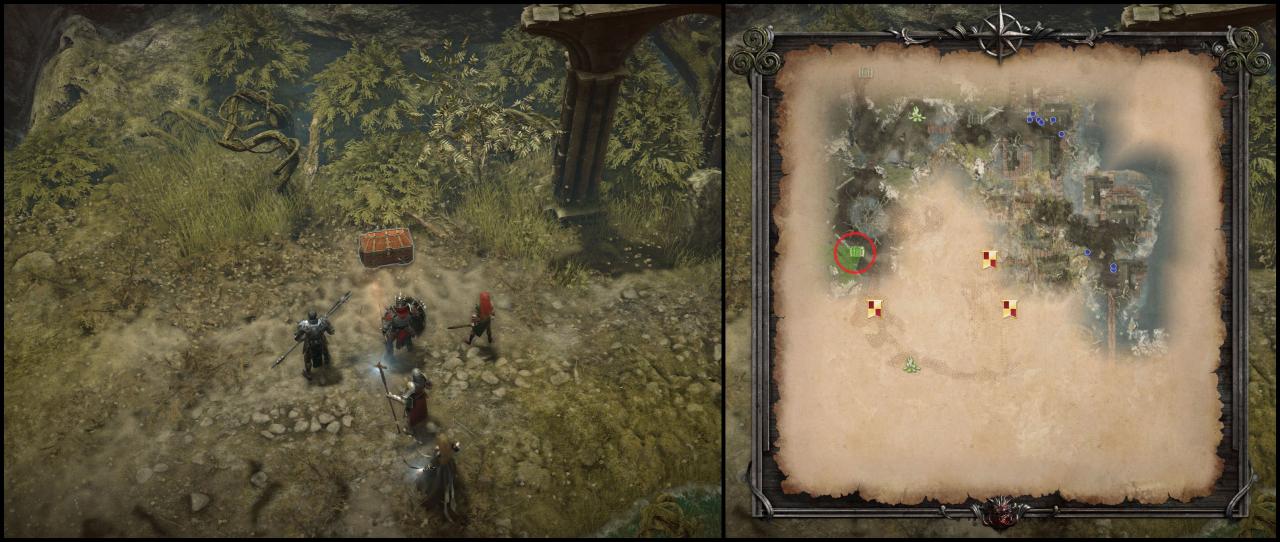 ⠀
Red Knight
The Terrible Red Knight
Perception: 2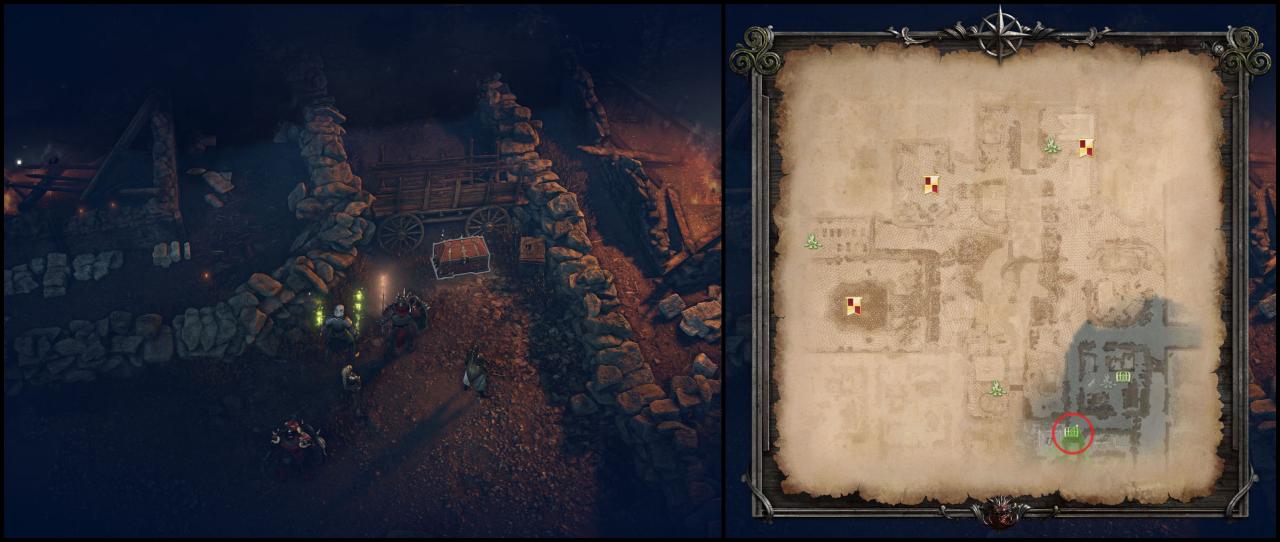 ⠀
Dagonet
The Vicious Tale of Sir Dagonet
Spellcraft: 2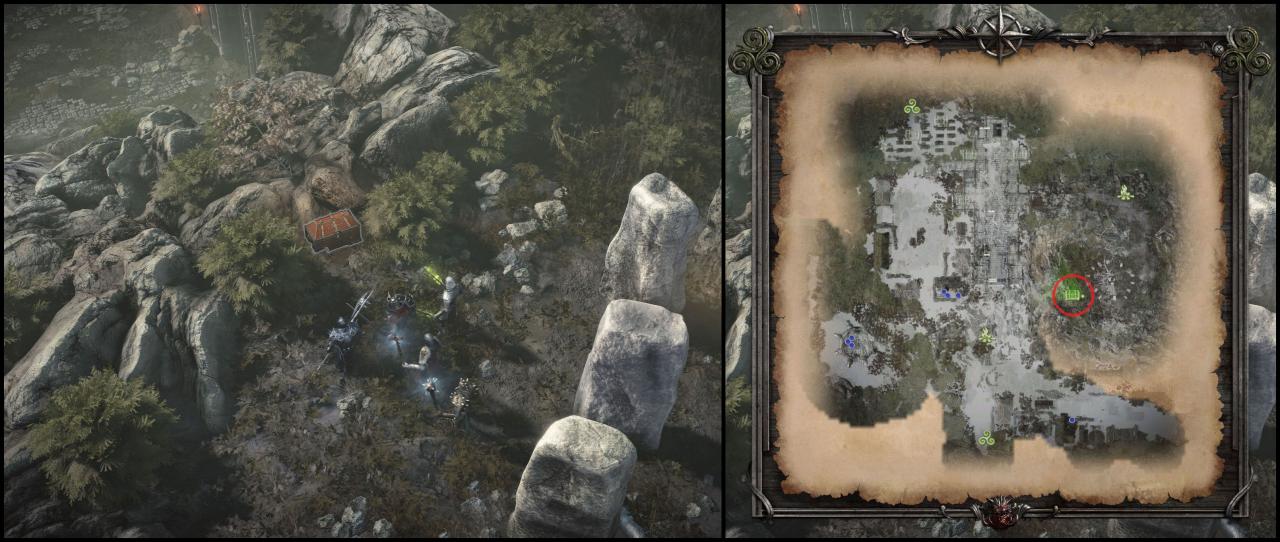 ⠀
Sir Lancelot
The Protector
Perception: 2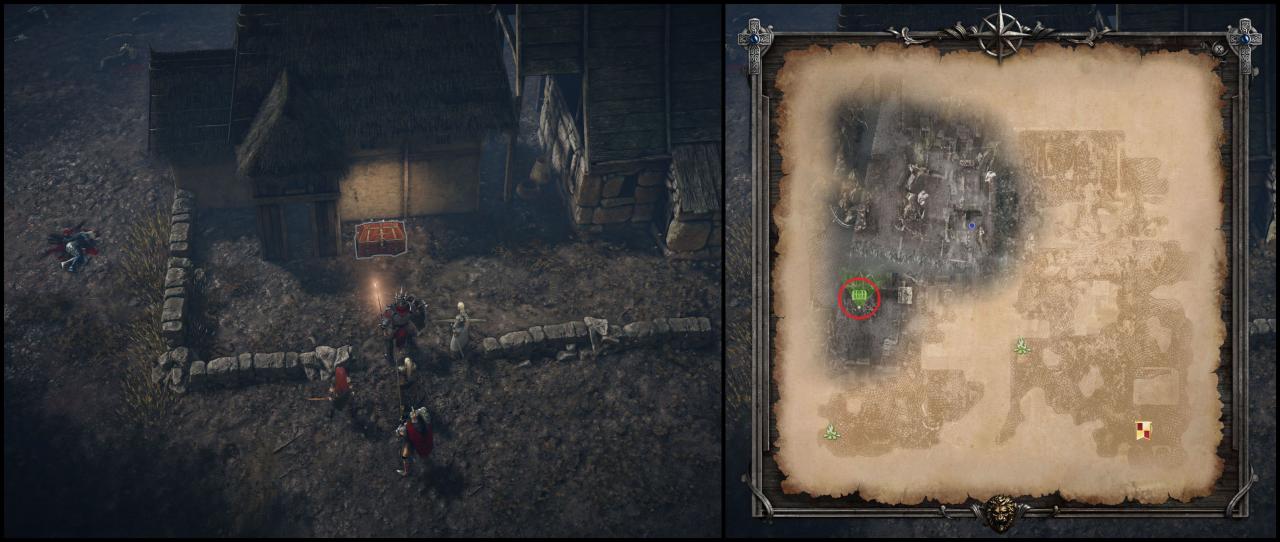 ⠀
Sir Galahad
The Return of Sir Galahad
Spellcraft: 2
To open the door to enter the room you need to press the statue next to the door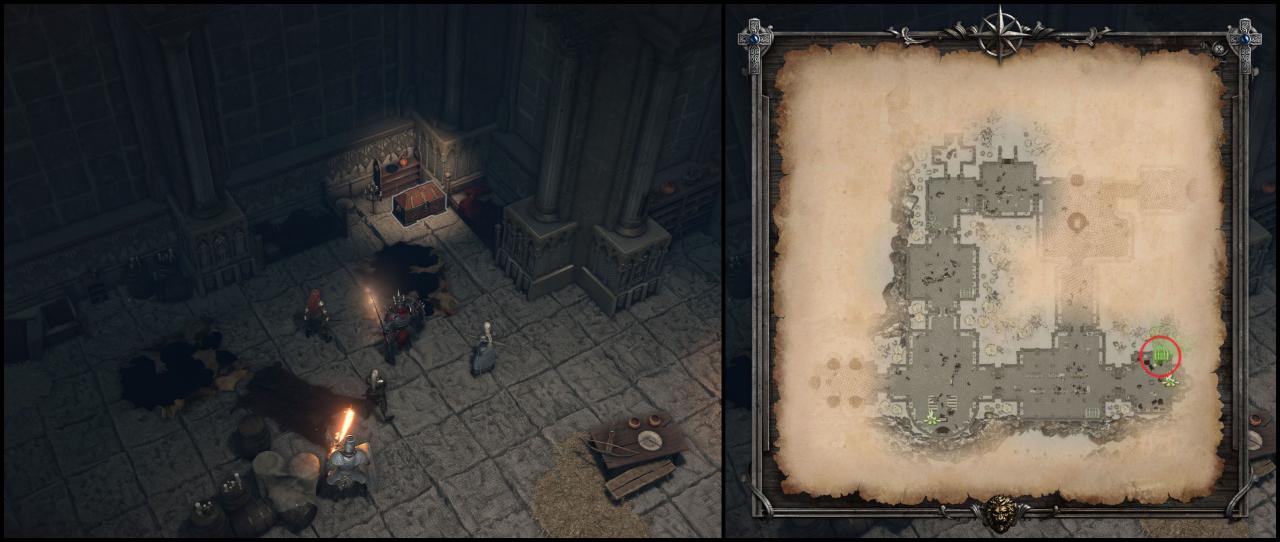 ⠀
Sir Lucan
The Atonement of Sir Lucan
Perception: 1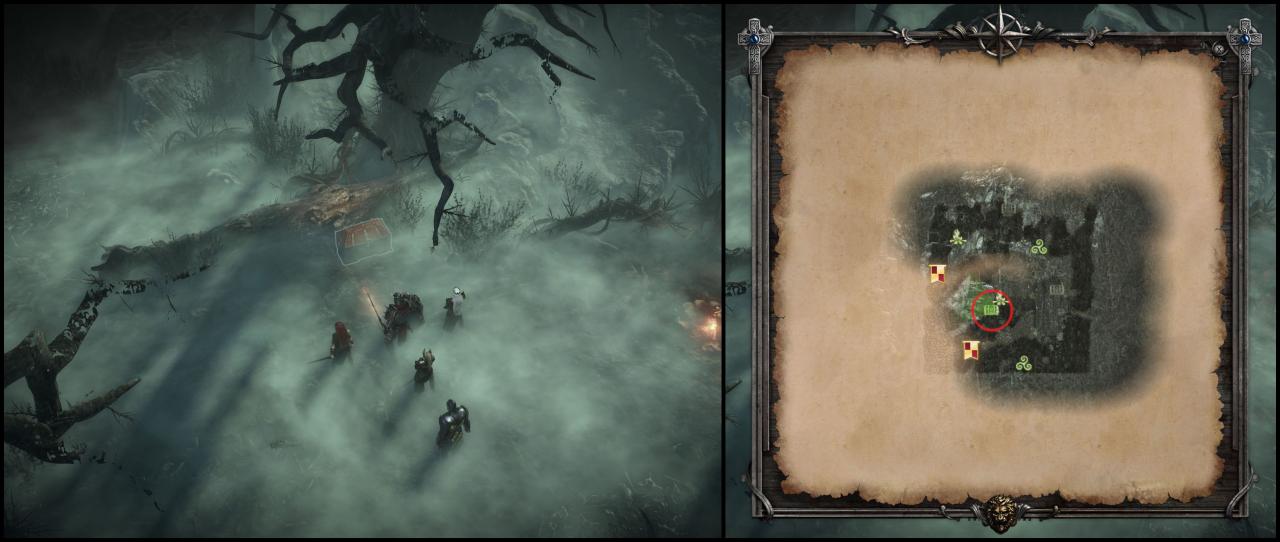 ⠀
Sir Geraint
The Curse of Enid
Spellcraft: 1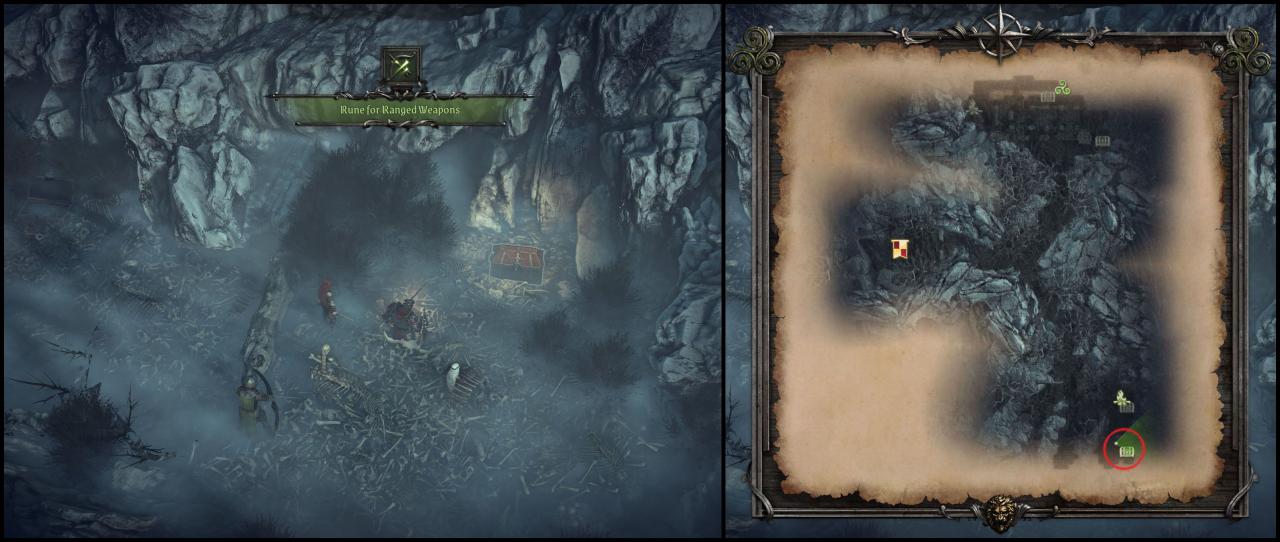 More Guides: