Simple guide illustrating where Lollipop's hidden save is located and how to transfer it to another PC or copy/delete the progress.
Windows Path Location
Where is the SAVE File Located?
There is currently no Steam cloud save functionality.
You've probably browsed the game files directory itself or clever enough to source the appdata folder, but these are not the progress saves!
The Save location is located in the
REGISTRY!
(WARNING! The Registry contains critical settings for your computer to run, I won't explain how to open it but take caution what you do.)
On Windows go to this location in the registry:
HKEY_CURRENT_USER\Software\TheBoys\LOLLIPOP!
Newer Windows can paste that line directly in to the search bar.
Shown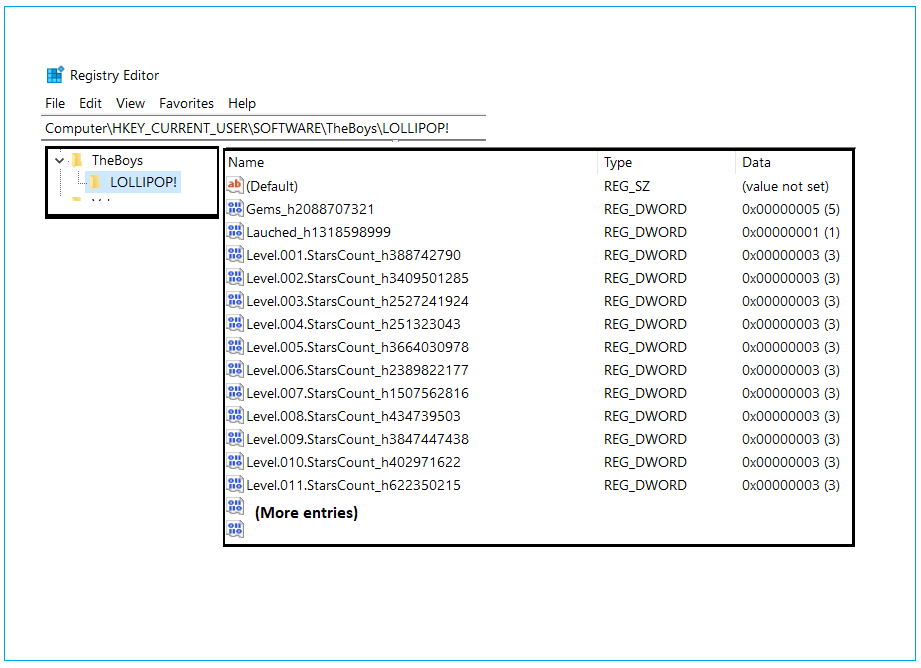 The directory will be full of various files listed in the right pane window.
I would suggest right-clicking on the Lollipop folder listing in the left tree menu and choosing the "Export" option which will export the entire folder of keys.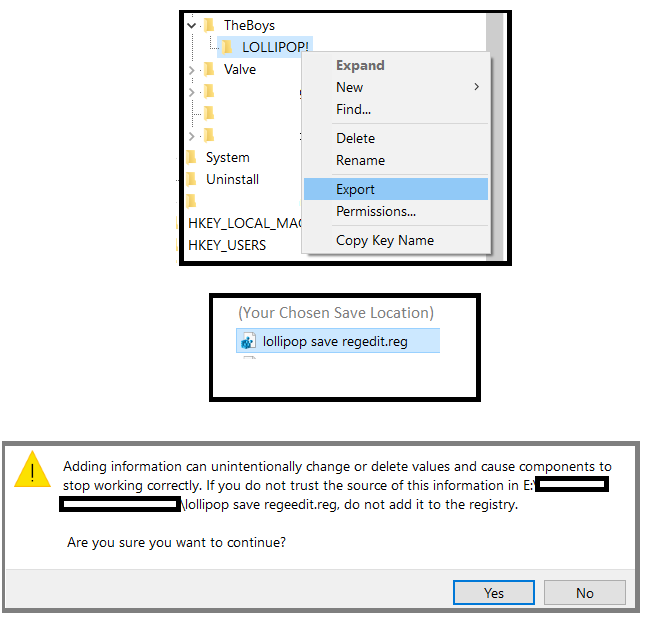 At this point Windows security will intervene (and may stop you as you'll need Admin privileges to modify the registry).
On the Windows prompt "Are you sure you want to continue?" Click
Yes.
If you intend to copy it to another system, simply copy this file over and run the newly created registry file.
(DO NOT INSTALL "Add" REGISTRY FILES FOUND ON THE INTERNET OR GIVEN TO YOU).
Linux
Linux Save Path Location:
<Steam-folder>/steamapps/compatdata/1515230/pfx
Last Part
Lastly boot the game up and check if everything is in it's place, unzip and enjoy the game!