Here is a full list of all hidden events in Lust Theory Season 1 and 2. Spoiler Alert!!!
All S1 Hidden Events
Hidden Event 1 "Spying on Zoe":
After telling the teacher "Don't assume my gender!", you'll enter the girl's lockeroom. Don't click on the offered "Go in" choice.
Wait a while (15-20 seconds) and a new "hidden" choice will appear.
Alternative Option: Click on the top leaf on the plant (Behind the TV) in the "Living Room". (Morning)
Hidden Event 2 "Zoe masturbating":
After touching Zoe's boobs and exiting the girl's locker room, click on the locker room again. The text, "Zoe's taking a shower, I shouldn't go in.", will appear.
Wait 10 seconds and a new option will appear, "Go in anyway".
Alternative Option: Click on the 2nd from top pink circle on the wall in the "Kitchen". (Afternoon)
Hidden event 3 "Spying on Megan":
When you reach a part in Megan's story (In the "Hints") that says:
"Hmm… So Megan's having naughty dreams about me. But, that doesn't explain why she's in such a rush each morning.
And, where does she go after school? Maybe I should figure that out first. I should go talk to her in the morning while she's in her room."
When you click on Megan's door, there will be an option to "Go in". If you wait 10 seconds, a new option "Spy on Megan" will appear.
Alternative Option: Click on the screwdriver hanging from the wall (Next to the hammer) in "Garage". (Evening)
Hidden Event 4 "Zero Fucks Given Day 1" (LONG):
You must complete all the events from Episode 5. Then, go to "Bathroom 2nd Floor" and click on the flush button above the toilet.
Hidden Event 5 "Zero Fucks Given Day 2" (LONG):
After completing "Zero Fuck Given Day 1", click on the toilet brush (Left of the toilet, on the floor) in "Bathroom 2nd Floor".
————————————————————————–
Toilet tissue, toilet bowl, toy in the bedroom.
zero fucks days: toilet paper and toilets in home bathroom
perfect day: toy bike in mc room
All S2 Hidden Events
Hidden Bonus Scenes:
0) Hidden Event "Jessica Blowjob":
When Jessica is giving you the "gift", choose all options (handjob, boobjob, assjob, feetjob) and always click on "Try
something else".
After you run all of them, Jessica will give you a blowjob.
1) "XMas Story" – can apparently be triggered by setting the date on your computer to Christmas or Christmas Eve (december 24/25) and then clicking on a Christmas Tree icon. Or use cheat mod to unlock it.
2) "Meeting Emma" – Pink Coffee Mug in Kitchen
3) "Game Show" – Light Switch in downstairs hallway
4) "Sleep Day" – Duct Tape on table in the garage
Freeze day
In order to trigger the events you need to complete "Freeze day" aka special event
Sleep Day – Click on the duck tape in The garage to start the event (Home)
Game Show – Click on the light switch in the hall to start the event (Home)
make sure that all hints are done and waiting on event
go to sleep – must do to trigger
My testing
status of the girls – all completed but may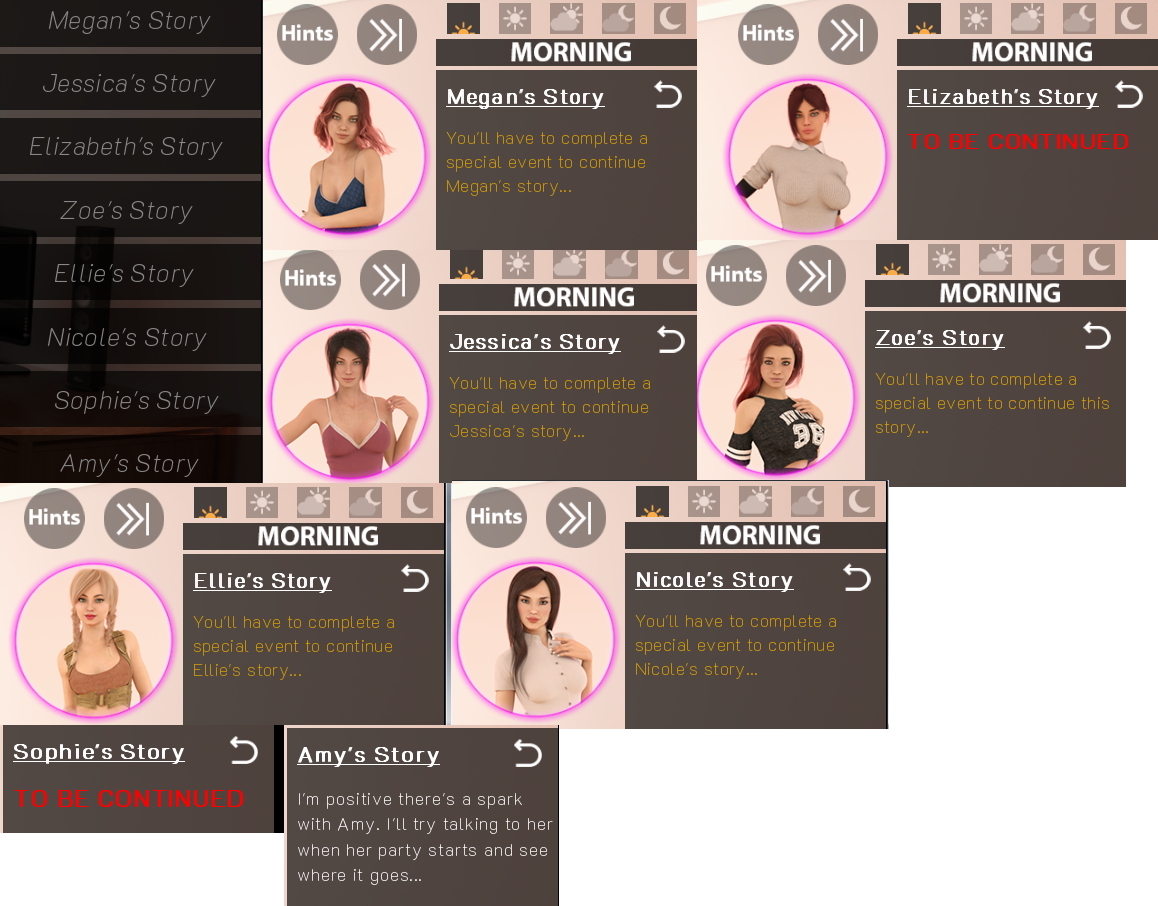 didn't even had those events done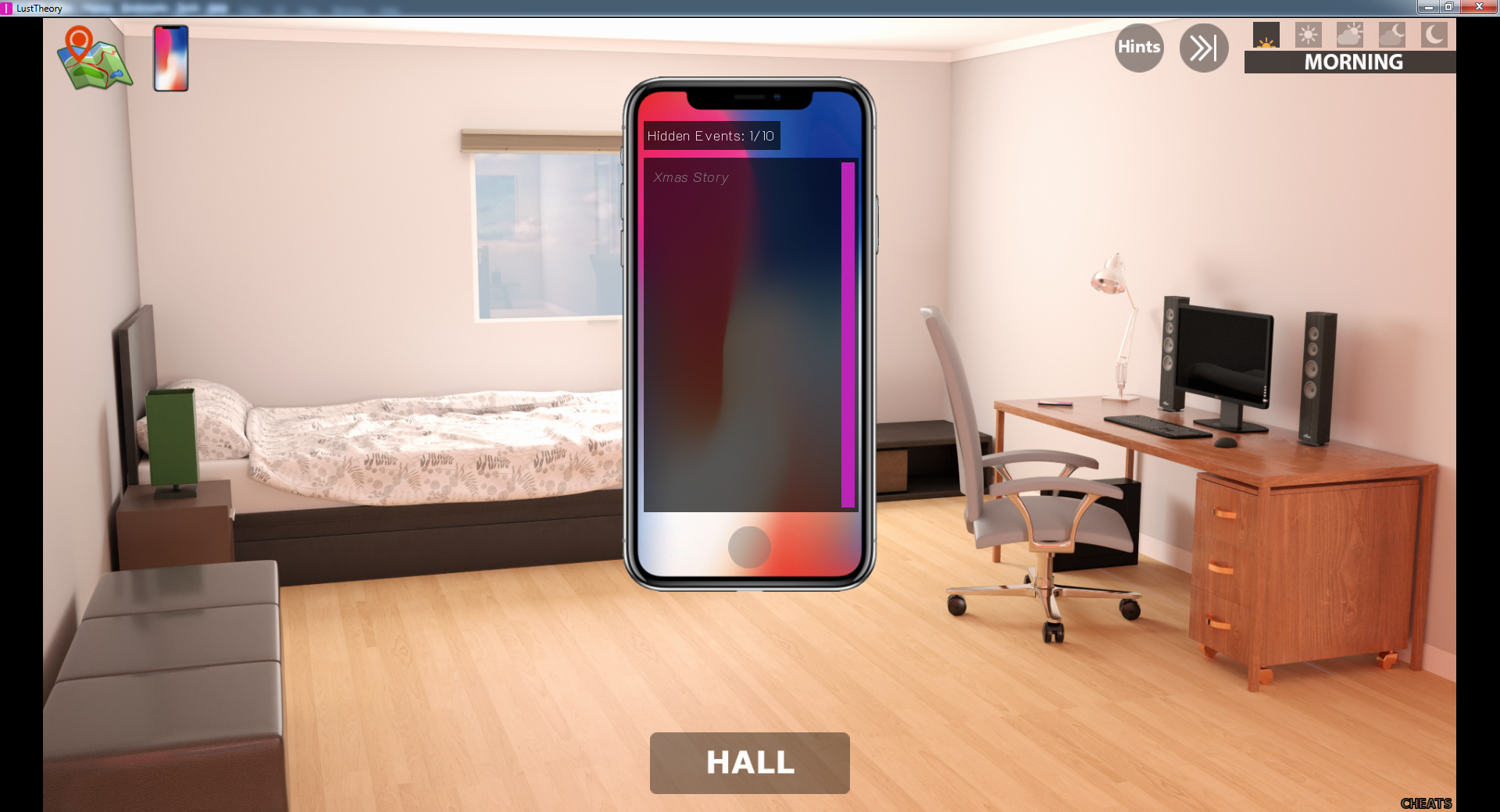 after the completed amy story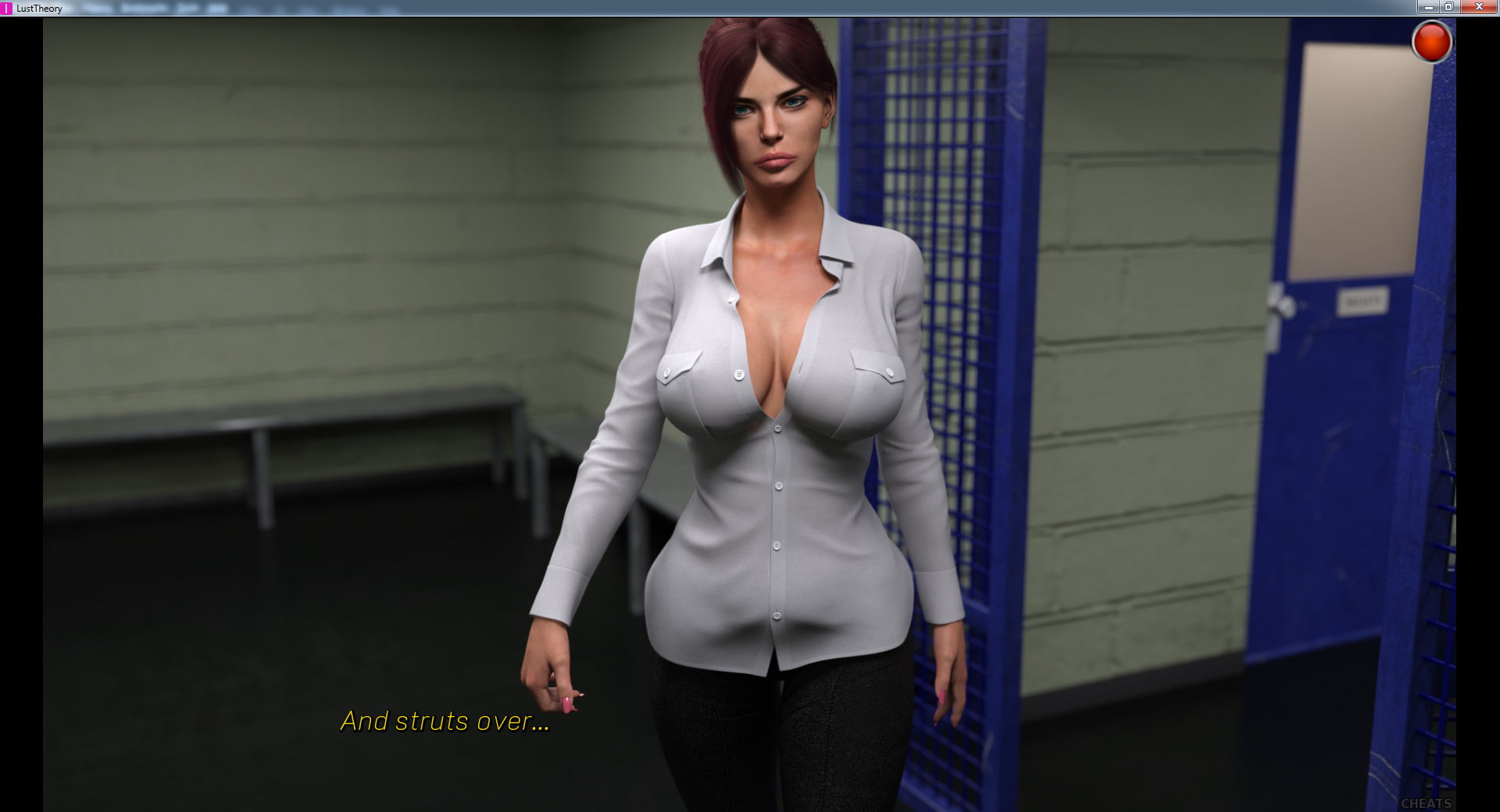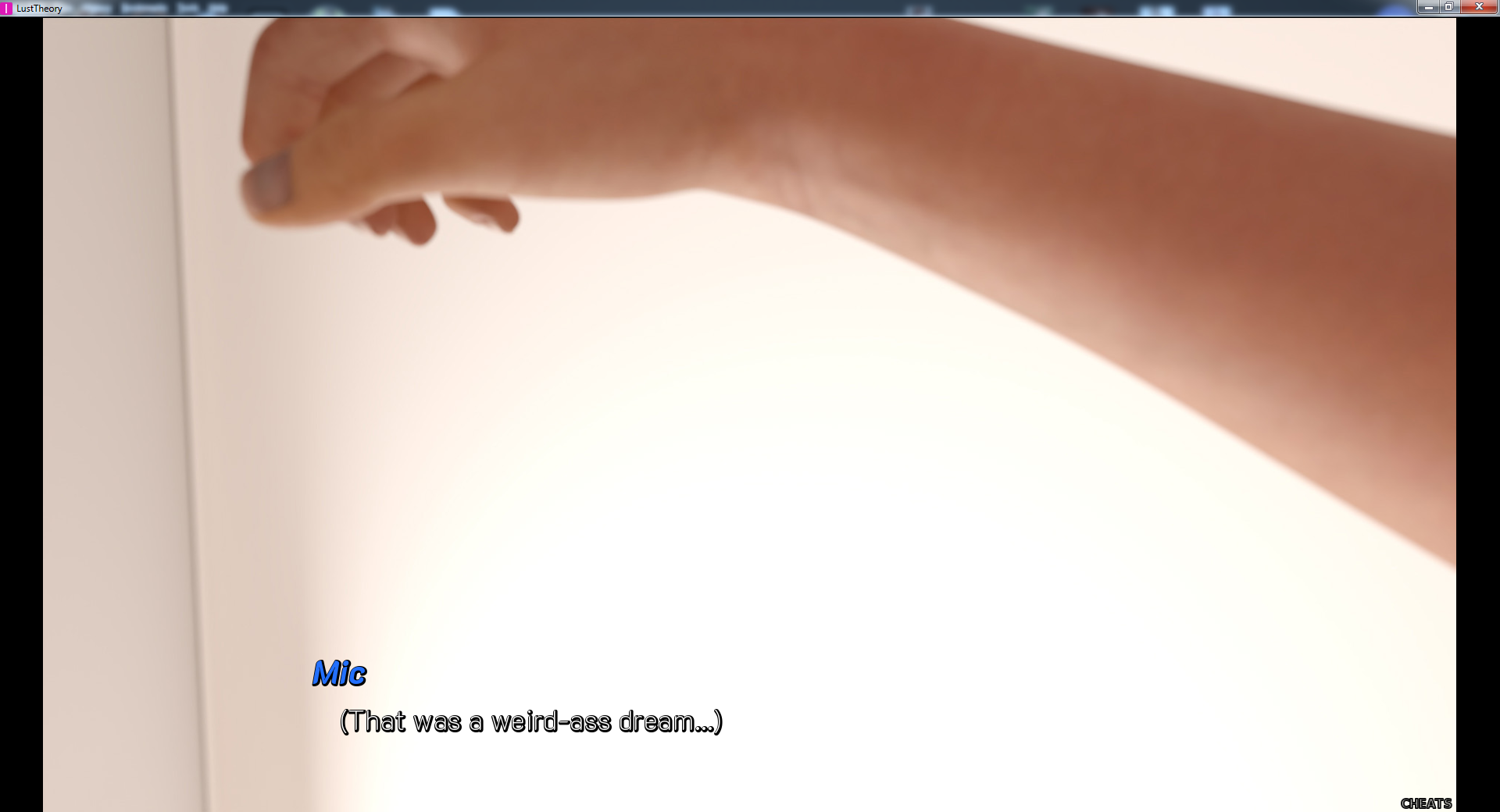 it automatically kick you in freeze day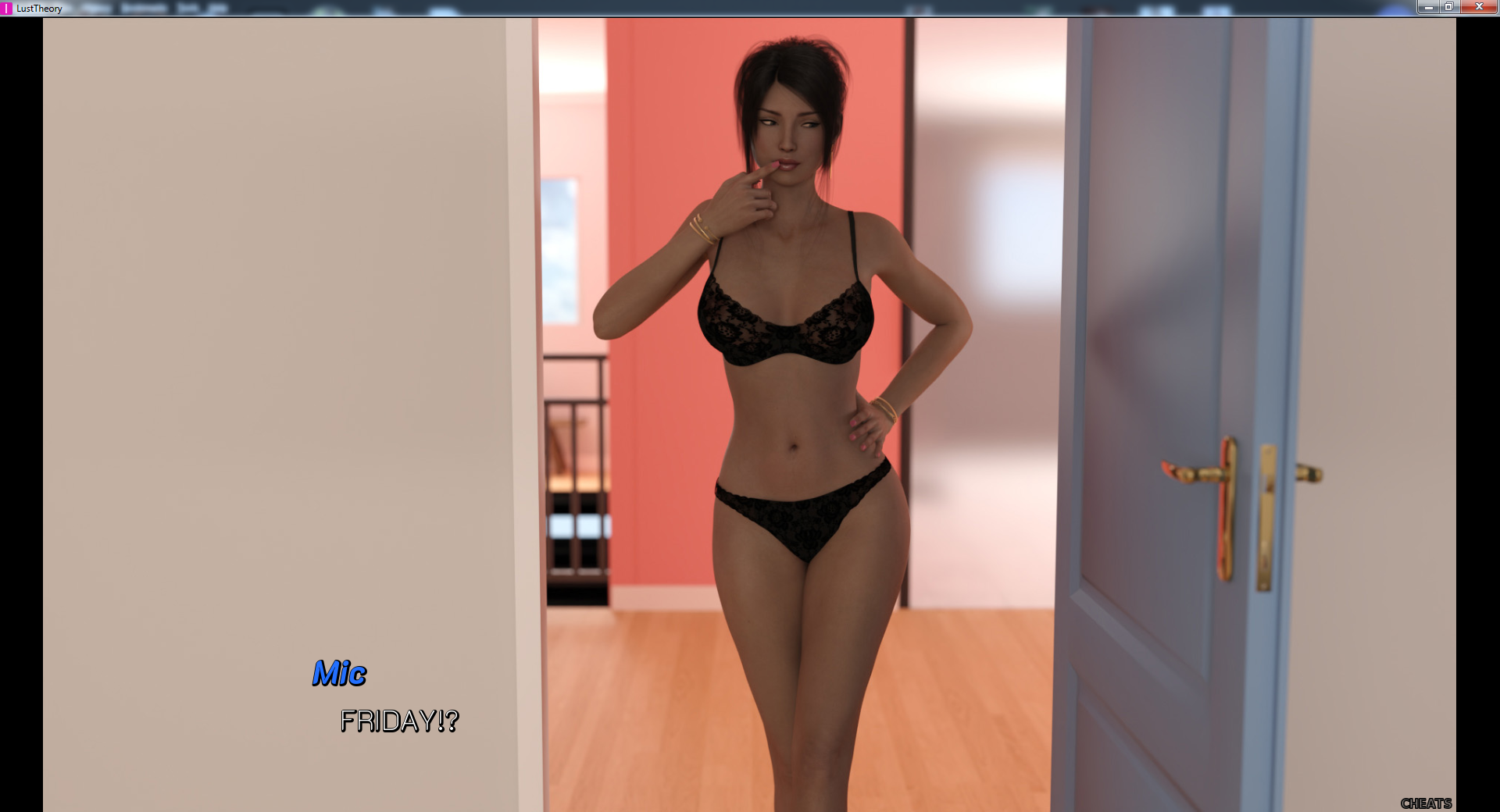 2.6
5) Officer Kate – Lamp outside MC's House
6) Slumber Party – Top Speaker in Megan's Room
7) Shoplifter Jessica – Rose in Jessica's Room – ntr/blackmail (bj to another shoplifting scene)
S2.E7
8) Halloween Story – Click Jack-o'-lantern icon on top of screen, you might need to play it three times, 1st to get the
complete the entire scene, 2nd to access the green lamp for the 8th hidden event, 3rd to gain access to bonus images on the mobile phone – set date to nov 2021.
9) No Fucks Given Day – Click Jack-o'-lantern icon on top of screen, then click green lamb that appears with black background , make sure that you do this one on 2nd run or it might not unlock in replay.
10) Shoplifter Jessica 2 – For anyone wondering how to get the new commissioned of Jessica (Warning it's NTR). Click on the top handle of the closet in her room. D0 with it what you will.
pink closet 1st drawer (sex scene)
S2.E7.5
11) XMas Story 2 – click on icon beside hints, have to do xmas story 1 first
S2 E8
12). Nurse Back To Health – Click on the PC mouse in your room in the morning (it works if you click on phone in mc room, tho before end of 2.7 content)
S2 E9
13) No Fucks Given Day 2 – Top Hinge of shower in bathroom
14) Megan Fivesome – Click on Megans left nipple during the orgy when the narrator says "Her body pressing against you with every trust."
15) MILF Hunter – White Lamp in Elizabeth's Bedroom
16) Lovebirds – Guitar Poster in Megans Room
17) Mind Games – Click on the bottom left-most locker name tag in the school hallway 2
18) Pool Party – Click on the ceiling light furthest away from you in the school pool
19) Fifty Shades of Megan – Books, Bottom Shelf in Megan's Room
20) The Test – White Pillow on Pink Chair in Jessica's Room
21) Double Trouble – can be found by clicking on the chimney to the MC's house in the Evening Afternoon.
The password is "double". Found by SteveyP.
SPECIAL BONUS (NTR) – Morning – MC's Room, Farthest Desk/Drawer Wheel – Password: rental (lowercase)
same password applies at Ellies 1st scene "Lust Time Ellie 1"
S2E9.5 Events Bug
with 9,5 is 50/50 that events will bug
if they do or if you get kicked in to replay of long story endless scene, just skip a day and try again.
finished_xmas_story = True
finished_xmas_story_2 = True
finished_hallw_story = True

game_show_complete = True
sleep_day_complete = True
slumber_party_complete = True
cop_rp_complete = True - officer kate

nfg_day_1_complete = True - No Fucks Given Days
nfg_day_2_complete = True

milf_hunter_story_complete = True

mind_games_story_complete = True

forbidden_love_story = True - lovebirds - glitch event list

finished_nursed_day = True - nursed back to health

meg_bonanza_story_complete = True - 50 shades of megan

pool_party_story_complete = True

jess_glitch_story_complete = True - the test
---
Information credit to micmitja