Helps get all Trivia achievements without all the clicking.
SUPERSPEED
Go to the install folder of your game.
(e.x. D:\SteamLibrary\steamapps\common\The Bible\game\quiz\quizzes )
open any of the text files and replace all – with + symbols so all answers are correct
now delete all questions except for 10 and save the file.
you should now be able to answer only ten questions with no chance of wrong answers!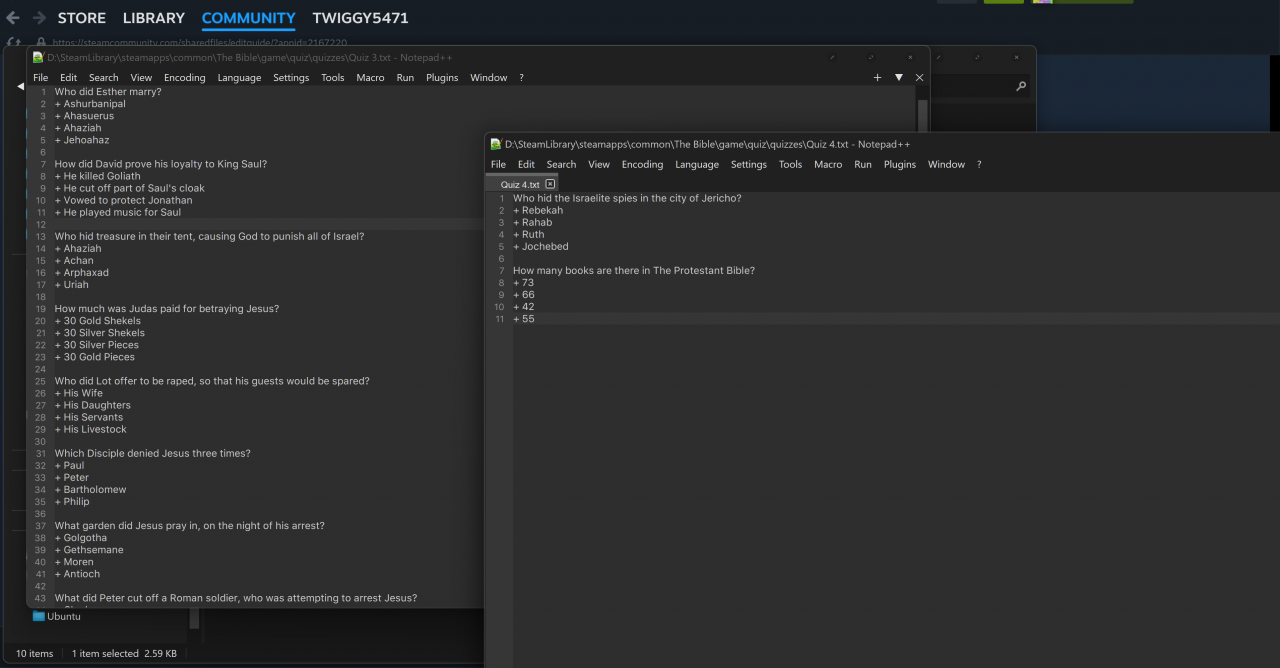 More Guides: