A general guide for Steam Deck users for the best settings, control schemes and tricks to make it a smooth experience.
Fix for the stutter and freezes while running through the city/map
Use one of the latest Proton GE and add the launch command "DXVK_ASYNC=1 %command%" (without quotation marks) to the game.
Current optimal settings I use for stable 55FPS
Relatively stable with the exception of running near or in high grass, that still drops a bit, as well as very minor drops here and there but I'll test more options out at a later point.
Anti Aliasing: Temporal AA
Temporal Upsampling: Off
Anti Aliasing Quality: High
Textures: Medium
Shadows: Medium
Post Processing: Medium
Visual Effects: Medium
Foliage: Medium
View Distance: Medium
Plants: Medium
Ambient Occlusion: High
Motion Blur: High
Also, with the exception of the low setting, barely any other option does something that seems worth the performance drop on Steam Deck. Like here is an actual shot from my game in Medium settings and then a screenshot with almost everything set to "Epic" setting.
Medium Setting: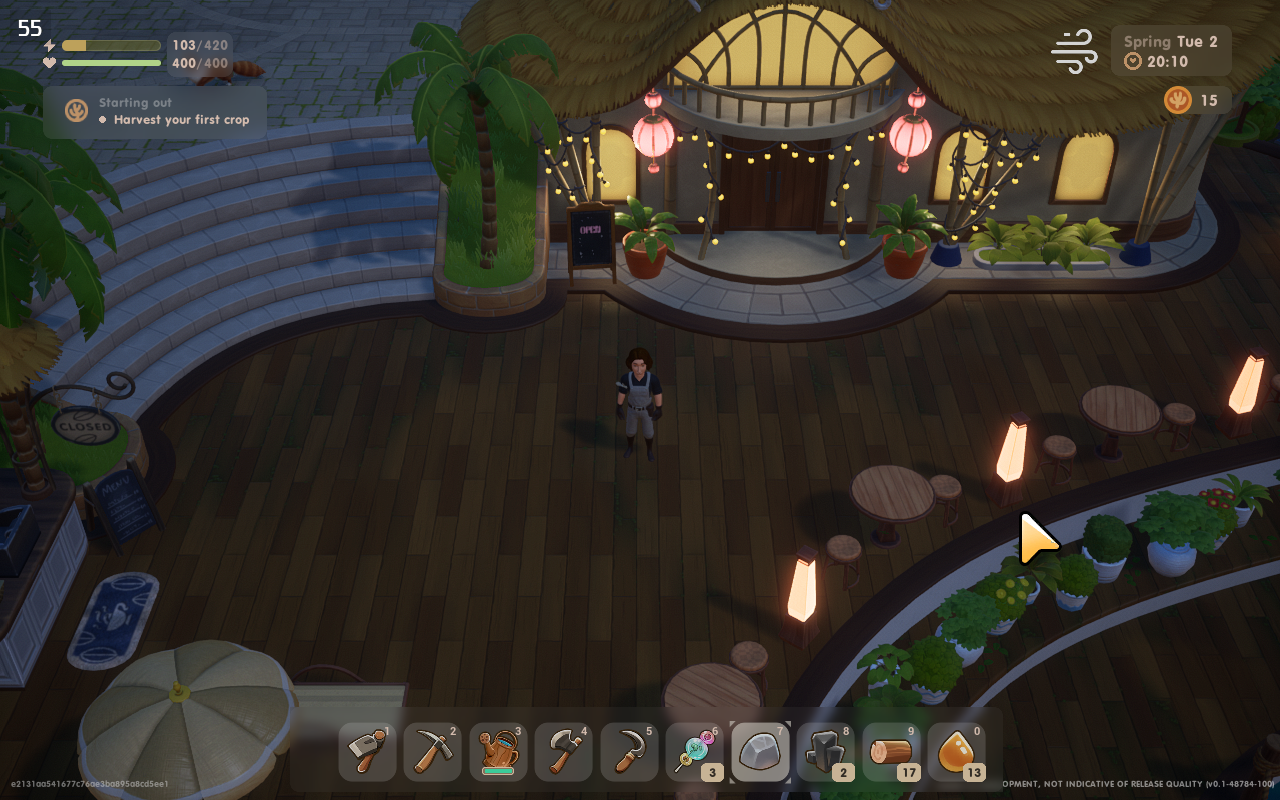 Epic Setting: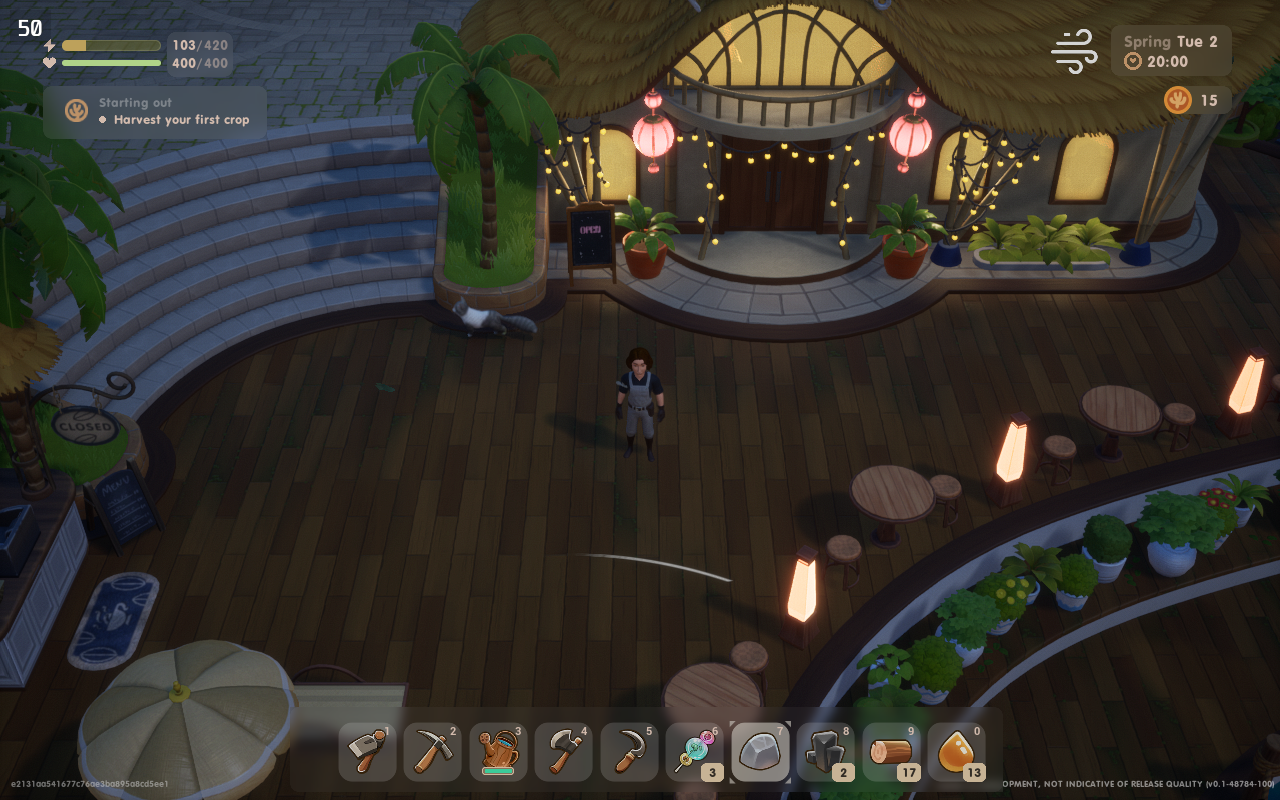 Controller Profile
Since the game doesn't have official controller support you have to use a community profile.
I can recommend "Coral Island Steam Deck Controller Scheme V1" but with a few slight changes.
Since the use of the right and left mouse click is separated for several things in the game I would actually recommend putting an extra right click to the R4 button and a left click to L4, so you can easily use the touch pad and both mouse clicks in reach of your fingers.
I would change the Decor Mode button that was on one of the back buttons to the left D-Pad, and replace what was just one of the menu tabs, it's not that important.
There is no Cloud Save support so far
So don't forget to backup your save file before uninstalling the game or it will be gone.
More Guides: