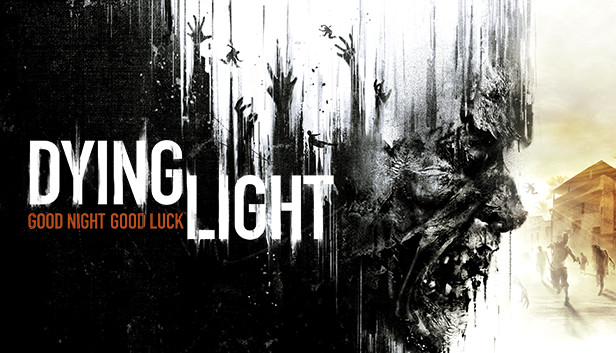 This is a list of all DLC Weapons & Consumables that have some form of Non-Cosmetic benefit that would justify their purchase. This includes unique stats, modifiers, or gameplay benefits.
Weapons/Consumables
All items in this category advantageously modify the weapon, or provide some form of benefit justifying their real world cost.
Buzz Killer: Converts any sledgehammer into a sharp weapon that can apply bleed.
Lacerator: Converts any Plank or Table Leg into a sharp weapon that can apply bleed.
Night Club: Adds Electricity and Fire damage to any Pipe.
The Constable: Adds Electricity to any Police Baton.
Ranger Bow: A good bow early on, but outclassed by the Free Hellraid bow, Corrupt Justice which has more upgrade slots.
Exploding and Incendiary Arrows: From the same pack as the Ranger Bow. Alternate ammo types.
Volatile Hunter Baton: Applies Electricity and Fire to Bats, Crowbars Hammers, Hatchets, Military Shovels, Picks, Police Batons, and Wrenches.
Volatile Hunter Knife: Applies Electricity and Fire to Blades, Cleavers, Long and Short Knives, and Sickles.
Volatile Hunter Sledgehammer: Applies Electricity and Fire to Axes, Pickaxes, and Sledgehammers.
Volatile Hunter Sword: Applies Electricity and Fire Handsaws, Khopeshes, Long and Short Swords, Machetes, and Scythes.
The Deputy: Slightly extends the range of any long knives, including kukris.
Alpha: A suppressed Assault Rifle with +10 Extra bullets.
Pup: A suppressed pistol with extra headshot damage.
Omerta: Extra EXP on kills
Harran Inmate's Rifle: Extra Magazine Capacity.
The Volkatronixx: fires electric bullets, and has a 100% chance to stagger biters and virals on hit. Effect is AoE
The Vindicator 2000: Increased… Cylinder capacity. Somehow.
Gust of Wind: A very cheap crossbow with very strong damage.
Gust of Wind's Impact, Regular, Stun, and Toxic bolts: Alternate ammo types.
Leaping Tiger Dao: Extra damage after several (Amount Unknown) hits.
Dragon Ji Polearm: Extra damage on a heavy attack, after several (Amount Unknown) hits.
Hellbeast Shotgun: Requires no base shotgun to craft.
Your First: Extra Damage after 3 hits.
Volkan Combat Rifle: Incredibly clear sights, 45 Round Magazine, and integrally suppressed.
Volkan Combat Pistol: Three Round Burst.
Torn Whisper: A silenced Desert Eagle that does not require Subsonic Ammo.
Guardian: An Assault Rifle with Three Round Burst
HyperArgument: A sledgehammer with the unique Event Modifier "Hypermode" permanently added to it.
Ox Cannon: A shotgun with incredibly high damage, but incredibly low accuracy. Has a rare chance to ignite enemies.
Ashes of Ragnarok, The Fiery Aesir, and Asgard's Wall of Fire: Upgraded variants of the Ragnarok, Aesir, and Asgard's Protector that do fire damage, even on the shield!
Custom SMG: A SMG that requires no base SMG to craft.
Rust Assault Rifle: Converts the weapon used into an AK, with fully automatic firing mode, instead of a three-round burst.
V-23 Eraser: Adds Burning to Any Assault Rifle
V-40 Suspender: Adds Freezing to any pistol, but only on the last shot in the magazine.
V-27 Shifter: Effect Changes after several hits.
Dawnlight: One Hit Kill on Volatiles.
Heart Piercer: A crossbow that does more damage at night.
Sword of Night: A sword that does more damage at night.
Snowstorm Grenade Launcher: A unique weapon type, that fires freezing grenades.
RGB Axe-Pad: Applies shock after the third consecutive hit.
Next-Gen Maul: Applies shock damage on charged attacks.
LED Meta Bow's Electric, Exploding and Incendiary Arrows: Unique ammo types for the LED Meta Bow.
Gut Render Chainsaw: A unique weapon type. Causes bleed, destroys armor, and has a high crit chance.
Flesh Ripper: Adds bleeding to any (????)
More Guides: