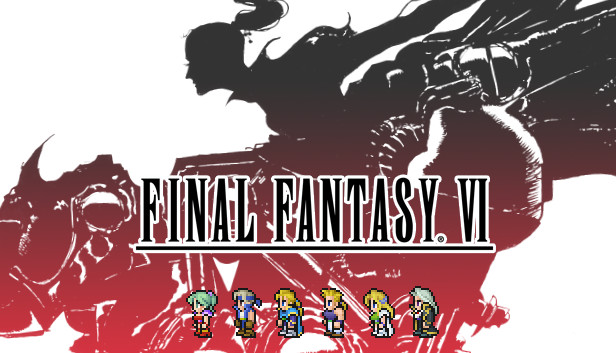 The western versions of the Final Fantasy Pixel Remasters come with one major drawback. The default font used in them is not only aesthetically ugly, but it's also an accessibility barrier for visually impaired people who want to enjoy the game.
Thankfully, the solution to fixing this is incredibly simple.
Intro
As you likely already know if you're reading this guide, the western release of the Final Fantasy Pixel Remasters come with an absolutely awful default font that make these otherwise beautiful games look unnecessary ugly… as well as being a major accessibility barrier for those who are visually impaired.
The solution to fixing this is very easy thankfully and takes less than 2 minutes.
Quick Video Guide
Detailed Instructions
PLEASE NOTE: This works for all languages. Simply replace the steps below regarding the font_en files with the language file you require.
Right click Final Fantasy VI Pixel Remaster in your Steam library
Select "Browse Local Files"
Navigate to FINAL FANTASY VI_DATA/StreamingAssets
Move font_en.bundle and font_en.manifest out of the folder
Copy / Paste font_ja.bundle and font_ja.manifest
DO NOT DELETE / MOVE THE ORIGINAL JA FILES
Rename font_ja.bundle – Copy to font_en.bundle
Rename font_ja.manifest – Copy to font_en.manifest
And voila, you're done! Simply load up the game and it should now be running with the much improved font, which is far less painful to look than the default.
If this helped you, please leave a rating and a comment letting me know that it worked for you!
Why The Font Is An Accessibility Issue
Ever since the release of the Final Fantasy Pixel Remasters, one major problem has plagued them – the default font used in the non-Japanese versions.
A vocal minority has dismissed this complaint as nothing more than whining, but for visually impaired people such as myself it actually presents a legitimate accessibility problem. One that Square seems completely unwilling to acknowledge or fix.
A Little Something Extra
Final Fantasy VI is one of my favourite games in the entire franchise. I put together a little documentary video where I talked to other fans about why they loved the game as much as I do. Feel free to check it out if it interests you.
More Guides: