A comprehensive guide to all of the bosses as of 27/12/2022! Detailing as much as I know about each of the bosses from what I've found out in game play or through asking others!
What are bosses?
Overall, there are
15
bosses within MicroWorks. Some of these can be played in lobbies of any sizes whilst others can only be played in larger lobbies. Bosses are meant to be the final effort in an attempt to turn the tides of a match around, by being both longer and having a larger quantity of points available for grabs. All bosses feature a unique map and some feature unique mechanics only found within that boss.
Bosses and their respective minimum player counts to get them within a lobby:
Some of these bosses are more open to tide-turning plays than others, such as the ones with a seemingly unlimited amount of points, only limited by the amount of time in each boss.
Circuitfreezer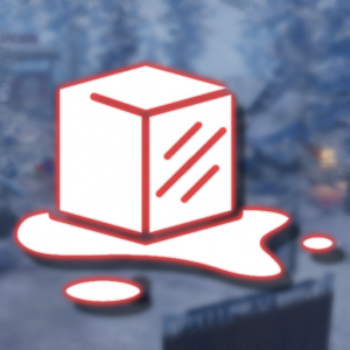 Overview
Circuitfreezer puts players into a small snowy park, complete with log cabins and a bonfire within the middle. The aim in circuitfreezer is to throw snowballs at the other players, whilst dodging ones thrown at you. Players are given 100 seconds in Circuitfreezer to rack up points.
Mechanics
Snowballs thrown have a small splash radius, allowing for multiple people to be hit in one snowball, and for snowballs that are near misses to be turned into hits.
Players hit by a snowball will receive 25% to their freeze meter, which depletes at the rate of roughly 1% per second.
Upon reaching 100% freeze, a player is frozen in place for roughly 10 seconds and loses half of the points they have obtained in that boss.
Standing close to the bonfire allows players to lose their freeze meter at an accelerated pace, at roughly 5% per second instead of the 1% in the rest of the map.
The higher a player's freeze meter is, the slower their movement speed will be.
Scoring
Hitting a player with a snowball
500
Tips
Since the snowballs have splash damage, aiming near someone is typically best, especially aiming at their feet whilst they're grounded.
The bonfire is usually where people gather up so that they can lose freeze faster, try to use this to hit multiple people in one snowball!
Snowballs can hit multiple people at once, aim for any groups!
Dodgeball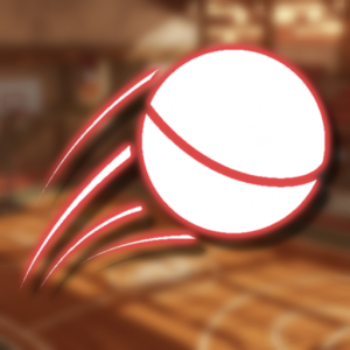 Overview
Dodgeball puts players within a gymnasium, where players must hit each other with dodgeballs so that they can earn points. More balls will spawn depending on the amount of players present within the round. Players are given 120 seconds within Dodgeball to rack up points.
Mechanics
Balls will spawn within the middle of the gymnasium at the start of the round, with more spawning when more players are present. To pick up a ball, press E.
Balls can be thrown by pressing Left Click, or whatever your button is for using an item. Holding down allows for the ball throw to be charged, and when you release the button, the ball is thrown at a faster speed.
Balls can be interacted with whilst sprinting, but a throw cannot be initiated. Sprinting whilst charging a ball will prematurely throw it.
If a player holding a ball is fragged, the ball will drop where they were fragged.
If a ball is lost outside of the gymnasium somehow, it will respawn in the middle of the map.
Players will gain points per hit landed on another player, and will lose points when hit by a dodgeball themselves.
Pushing a player will make them drop their ball if they're holding one.
Scoring
Hitting a player with a dodgeball
1000
Being hit by a dodgeball
-500
Tips
Pushing others is a viable strategy if they hold a ball.
You don't have to charge a throw fully, so if somebody is in your face the best option can be to do a low charge throw so that they can't push you.
If you are on the same team as somebody, and dodgeball is the chosen boss, then keep in mind that hit teammates will still lose 500 points for being hit!
Don't Fall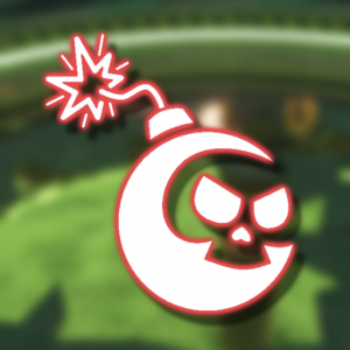 Overview
Don't Fall pits players within an industrial looking ice-rink, and gives them all bombs. The aim is to be the last one left above the acid vat as the ice is broken by players throwing bombs and by a spawning turret. Players must try to survive for up to 90 seconds here.
Mechanics
Players receive points each second they're alive and for destroying ice. An additional point bonus is received for being the last one alive, but the round doesn't end once you're the last one.
Bombs are thrown through Left Click/Interact, just like dodgeballs.
Bombs break a random amount of ice upon exploding, and the more it breaks, the more points you gain.
The turret will spawn in the middle of the map in the hole when roughly sixty seconds have passed, or when only one player is standing. Ice broken by the turret removes potential points from the boss.
Bombs can be charged just like dodgeballs, allowing for farther distances to be obtained on a throw.
Scoring
Surviving during the boss
50 per second survived.
Breaking Ice
Depends on how much ice is broken.
Being the last player standing
1000
Tips
Rapidly throwing bombs can net you more points than if you charged them up and aimed your throws as there is less downtime between each explosion.
Watch where you throw your bombs! The more you throw, the less ground you have to stand on.
Keep moving once the turret spawns in, it tracks your movements and will easily make you fall if you stand still.
Strategically throwing bombs to prevent others movements or to try and make them fall can leave more ice for you to destroy, gaining you more points.
Falling Platforms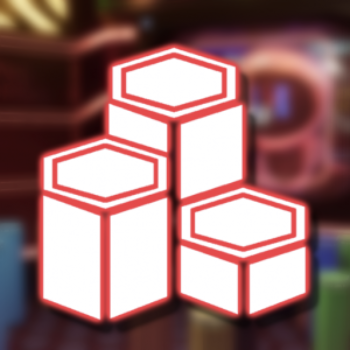 Overview
Falling Platforms puts players inside of an arcade machine, operated by a giant Kai unit. Players must follow the instructions on the screen of the arcade machine so that they will be on the correct platforms that will remain standing. Players are given 150 seconds, but this usually ends early as the instructions tend to go by faster than that.
Mechanics
Surviving an instruction will gain the player points.
Special instructions can appear, such as "Get on the tallest platform" or "Get on the platforms closest to the edges", rather than just "Get on X colour platform".
Touching the floor will result in the player dying, and not receiving points for that instruction.
There are always 10 instructions per boss round, resulting in a maximum amount of points being a fixed 7,000.
Scoring
Surviving an instruction
700
Tips
Shoving other players off can result in sabotaging them, making them lose out on points if you push them to their deaths.
Keep jumping, as if a special instruction occurs such as "Don't touch X colour", it can kill you if that was the colour of the platform you were just on.
"Don't touch X colour" remains until that instruction is gone and the next one is shown, not when it tells you the colour to then go onto.
Ghosthunt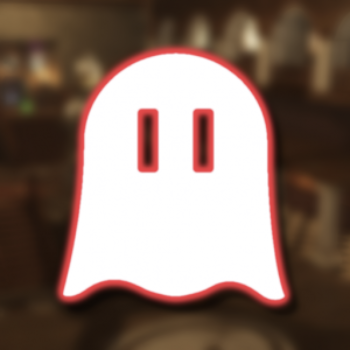 Overview
Players are placed into a mansion, and assigned to one of two teams: Ghosts or Hunters. Ghosts must survive and hide from the hunters, whilst hunters must find the ghosts and capture them. Players are given 200 seconds to hide or hunt.
Mechanics
Ghosts are given a 10 second head start on the hunters, given to them so that they may hide from the hunters.
Hunters are given a ghost capturing weapon, which can slow ghosts and capture them if they get close enough to the ghost and hit them with it.
Lightning strikes occasionally occur, giving the hunters an icon as to where all of the ghosts are currently located for about 3 seconds.
After 100 seconds to the round starting, a metallic bat spawns within the starting room that the ghosts can pick up. This timer does tick down during the time in which the hunters are blindfolded, so it's 90 seconds after the hunt begins. If a ghost picks up this bat, they're given a suit of medieval armour which renders them immune to the hunter's weapons.
Ghosts with the Knight's Bat can frag the hunters, gaining points similar to what a hunter would get for a capture.
The hunters weapon can run out of charge, but this charge is refilled upon capturing a ghost.
A ghost with the Knight's Bat in their possession will lose out on their points gained per second, but will gain a large shot of points per each hunter they frag.
Scoring
Each second survived as a ghost.
30 per second.
The first 2 captures/frags you make.
2000 each.
Any subsequent capture/frag.
1000 each.
Tips
The hunters can only capture a ghost in near proximity to them, so keep your distance as a ghost, or close that distance as a hunter whilst the ghost is slowed from your beam.
Keep an eye on your charge as a hunter, as if you fail to capture a ghost then it will eventually run out of charge if you recklessly use your weapon.
The Knight's Bat is a game changer as a ghost, make sure to grab it as a ghost when it is safe to do so!
Jetfrogs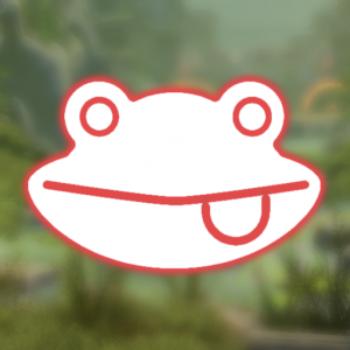 Overview
Jetfrogs spawns every player as a robotic frog, that must reach the other end of the map in as little time as possible to maximise the points they can gain. Players are given 150 seconds to do this.
Mechanics
Left Click/Interact charges up a leap which allows your frog to traverse gaps and jump longer distances.
Right Click performs a dash, a move which covers a fixed amount of distance on the ground, and can allow for finer positioning.
The map of Jetfrogs is always the same, so you can practice it and memorise the layout.
This is one of the few bosses where the amount of points one can earn is quite low, so this is not a great boss for turning the tides.
Scoring
Finishing an obstacle
500
Finishing an obstacle before 40 seconds has passed
500 * ((40-Seconds Passed) / 40)
Finishing the course first
500
Tips
Speed is necessary, but you do get 150 seconds to do the entire course. Don't rush, but stay quick.
Since the layout is fixed, practicing jetfrogs allows for an easier time in both going for high amounts of score and when going for a deathless run!
Jump The Rope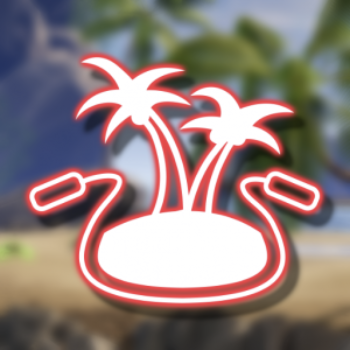 Overview
Jump the Rope sees players put onto a beach island, where there is only a few palm trees, a swinging rope and a rug. Players must avoid being hit by the rope and coconuts strewn about the place whilst staying on the rug to earn points. Players can avoid the rope either by jumping over the rope or by walking onto the sand temporarily. Players are here for 80 seconds to rack up points.
Mechanics
Players take damage whilst not on the rug.
The rope will constantly swing in one direction and the direction the rope swings in can change suddenly.
Players holding a crab are immune to being shoved from others.
Players can find coconuts on the hot sand which can be thrown. If a coconut hits a player, they're stunned for a few seconds, which can cause them to be hit by the rope. Coconuts are thrown similarly to snowballs and dodgeballs.
Players will restore health when on the rug, albeit at a slow pace.
Scoring
Staying on the rug
75 per second.
Tips
The crabs and coconuts can be picked up and used to your advantages! Don't underestimate the power of being immune to shoves or stunning a player.
The rope can be jumped over with only a single jump, which can maximise the time you spend on the rug as you spend less of your time mid air.
Be careful of the rope suddenly changing direction.
Don't be afraid to step onto the sand for a little while to get back into the rhythm of the rope swings!
Kai Karts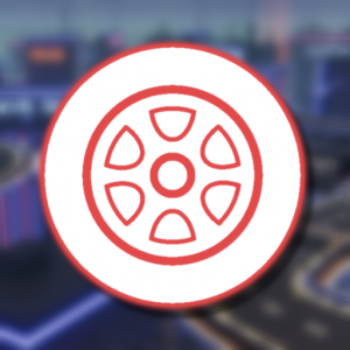 Overview
Kai Karts sees players in a go-kart track, where players must race around the track three times to rack up points by being faster than the rest. Players are able to pick up power ups whilst going around the track, having a total of 6 times to be able to pick them up. Players are given 200 seconds to complete the track 3 times.
Mechanics
Players can steer their go-kart through pressing the strafing keys, by default being A + D.
Players can drift through pressing the jump button, by default being the Space Bar.
Players can initiate nitro boosts through holding their sprint button, by default being Left Shift.
Power-ups are activated through pressing the use key, by default being E.
Players earn points through progressing through the track within 70 seconds per lap, earning more the faster they do each lap.
Bonus points are earned in lobbies of 3+ people, where first, second and third place will receive more points upon completing their 3rd lap.
Power-ups
Kai Karts has 4 unique power-ups that are obtainable through the power-up pickups. These are:
Nitro Refill
Nitro Accelerator
Proximity Mines
Road Blockers
Nitro Refill refills all of your nitro gauge, back up to 100%. Nitro Accelerator grants a speed boost to both your go-kart's regular speed and nitro boost speed for about 5 seconds. Proximity Mines have 3 uses, and each use deploys 1 mine which is triggered when driven over by any player. A player hit by a mine is stunned temporarily for roughly 3 seconds. Proximity Mines deployed are permanent until a player steps on it, activating it. Road Blockers are similar to Proximity Mines in which they have three uses, but these are only up temporarily, for about 30 seconds. These prevent players from driving through them, blocking their path. These have the potential to block players for longer than a proximity mine.
Scoring
Completing a Lap
5000 * ((70-Seconds Taken) / 70)
Finishing in 1st, 2nd or 3rd
+1500 for 1st, +1000 for 2nd and +500 for 3rd
Important to note here, that you lose score at a rate of 71.43~ per second when racing. It's an annoying calculation, but once 70 seconds have passed to complete 1 lap, you earn 0 points upon finishing said lap. Would love to provide more information, but this confuses me, lol. The bonus points are also confusing, but I believe they're roughly 1,000 for 1st, 750 for 2nd and 500 for 3rd, but they do scale depending on lobby size.
Tips
Nitro Refill should be saved for when your nitro gauge runs out so that you replenish the most nitro from one usage.
Nitro Accelerator boosts your regular kart speed as well, so be sure to use it!
Drifting allows for tighter corners to be manoeuvred through far easier.
Proximity Mines and Road Blockers should be used to try and make choke points far wider, forcing other racers to lose time on turns.
Kai With A Flag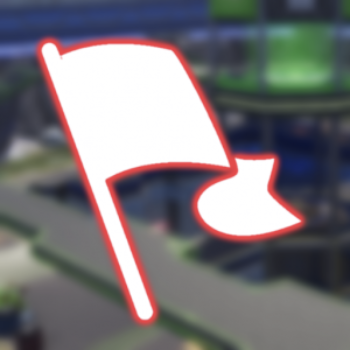 Overview
Kai With A Flag puts players within a small enclosed arena, with a couple of weapons at their disposal. Players can pick up wooden bats or laser pistols from crates or obtain the railgun on a small bridge underneath the map. The aim is to hold onto the flag obtained in the centre of the arena, or to capture it in the cage above where the flag spawns. Players have 130 seconds to obtain the most score possible.
Mechanics
Players must grab the flag that spawns within the centre of the arena upon the round starting.
Holding the flag gives the player a fixed rate of points per second holding the flag and a slight movement speed penalty.
Capturing the flag in the cage above the flag spawn grants bonus points and respawns the flag at the spawn point after about 3 seconds.
The flag can be swung similarly to a wooden bat, albeit slower and with half the damage.
The capture cage opens and closes every 10 seconds, so players must be careful not to get it shut on them or to be trapped inside.
Scoring
Holding onto the flag
75 per second
Capturing the flag in the cage
1000
Tips
The flag can be swung within a pinch if you have to defend yourself whilst holding the flag.
The capture zone doesn't fill the entire cage, so you can use it as an impromptu defence mechanism if needed.
The wooden bat can outpace the flag carrier, making it the better choice if you have movement skills locked down.
The laser pistol is often good at forcing the flag bearer to switch up their movements.
Pathfinder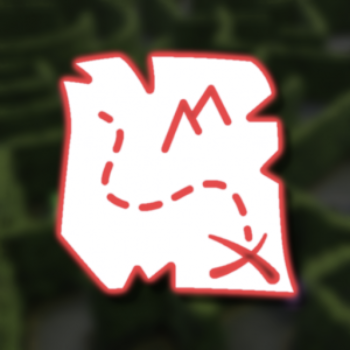 Overview
Pathfinder puts players inside of a hedge maze in which they are forced to navigate through it faster than the others in order to gain the most points possible. Players have 180 seconds in which to navigate through the entire maze.
Mechanics
Players navigate through a maze which never changes in layout, but changes in exit. There are a few power-ups that players can find in various locations throughout the maze.
Players earn more score through picking up silver keys or by exiting the maze as soon as possible.
The exit of the maze rotates, but the maze itself never does. This means that you can memorise the entire maze, but it doesn't lead to any advantage.
Power-ups
Pathfinder is home to 3 unique power-ups. These being the Path Map, Silver Key and Waypoint.
The Path Map gives the player a map which has the outline of the maze on it. This allows the user to find their position relative to the rest of the maze, and lets them see any upcoming dead ends, at the cost of not being able to sprint whilst using it. The Silver Key gives whoever picks it up a bonus of 400 points per key, which can allow for a point advantage over the other players within the lobby. The final power-up is the Waypoint, which shows the exact path to the exit from that Waypoint's position for 10 seconds. The Waypoints are the rarest power-ups due to how strong they are, essentially guaranteeing the user an easy time exiting the maze.
Scoring
Escaping the maze
8000 * ((180-Seconds Taken) / 180)
Being first to escape
1000
Picking up a silver key
400
This leads to a point loss per second of roughly 40. Thank you nano for actually providing me the code for this scoring, otherwise I would've been totally lost.
this sucked
Tips
Strafejumping is by far the most efficient way to navigate through the maze, saving a lot of time.
Waypoints are incredibly valuable, make sure to rush towards any you may see.
Zooming out all the way can allow you to see over walls that're nearby, potentially revealing waypoint locations or silver keys.
Railwars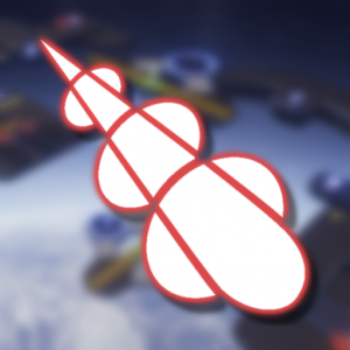 Overview
Railwars puts players in a sci-fi arena with everybody being equipped with Railguns. Any shot to another player instantly frags them, and players must rack up frags in order to rack up points. Players are given a time of 130 seconds to rack up as much score through fragging others.
Mechanics
Players are given a railgun which fires once every second.
Hitting another player with the railgun blast frags them, netting the person who fired the railgun points.
Anybody who falls or is fragged must wait 3 seconds to respawn back on the arena.
Railgun shots are hitscan and travel across the arena instantly.
Power-ups can be obtained at two points in the centre of the arena, one on the upper level and one on the lower level.
Right Clicking with the railgun gives a partial zoom in, allowing for more precise shots.
Players who've recently spawned in have a halo above their heads to indicate they still have spawn protection.
Spawn protection is lost upon firing your railgun for the first time that life, or after waiting roughly 10 seconds.
Railgun shots also have knockback, allowing for jumps to be made with them.
Power-ups
Railwars is home to 3 unique power-ups. These are Auto Aim, Duel Wield and Shield Shell.
Auto Aim is legitimate aimbot, and does all the aiming for you being pinpoint accurate. It lasts for three shots only, and whilst it will track through cover, your shot will not penetrate any cover in its way. Duel Wield temporarily gives you a second railgun for roughly 35 seconds, allowing for you to lay down more shots. The downside of Duel Wield is that you cannot use your right click zoom, instead being replaced with firing your secondary railgun, so precise shots will be harder. The last power-up is Shield Shell, which lets you tank 2 shots before being fragged.
Scoring
Tips
The hitbox of Kai is exclusively what the base model would be. Shield Shell does not increase the hitbox of Kai.
Auto Aim doesn't let you move your camera manually during it, so be careful where you step whilst using it.
Railgun shots have knockback built into them, meaning you can use it to your advantage to do some jumps. Duel Wield allows for more jumps to be performed due to you having two railguns.
Reach The End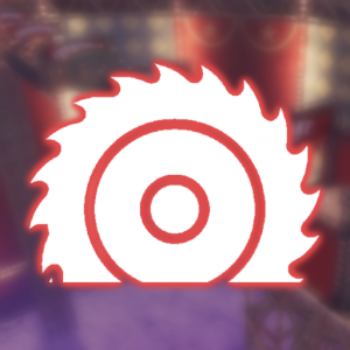 Overview
Reach The End puts players in an obstacle course in which there is a shredder chasing after them. If the shredder catches up to a player, they are prevented from respawning for the rest of the round. Players earn more points by finishing obstacles quickly and by reaching the end first, but everyone gains points for reaching the end of an obstacle. Reach The End gives players 100 seconds to well, reach the end.
Mechanics
The layout of Reach The End consists of 9 segments, of which 5 of them will appear.
Some segments, such as the crushers or laser spinners will have different variants to each of them, while other segments will be the same each time.
The shredder moves at a slow pace, but if a player dies and would respawn in or behind the shredder, or is caught in the shredder itself, then they're no longer allowed to respawn for the rest of the boss round.
More points are earned the faster a player is able to navigate through the segments of the course.
Scoring
Passing an obstacle before 20 seconds
750 * ((20-Seconds Taken) / 20)
Tips
Speed is key here, both in obtaining a bunch of points as well as making sure you don't get caught by the shredder.
Some segments are far easier to do fast than others, use the time saved on shorter segments to be more careful on longer segments where you may lose more time.
Respawning is quick, but can still cost vital seconds when the shredder is closing in on you, try to avoid dying at all costs.
Robot Rumble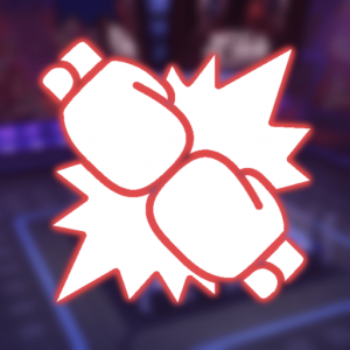 Overview
Robot Rumble throws players into a fighting ring where two players are initially thrown in and every 15 to 10 seconds another person is thrown in to join them. Players fight with boxing gloves to score frags to earn points. Players are given 180 seconds to throw hands to rack up points before the round ends.
Mechanics
Left + Right Click are used to throw punches.
There is a chance for thrown punches to be a power punch, which one shot frags the recipient of the punch.
Left Ctrl is used to block any incoming punches, no matter where they're thrown from.
Players receive more points for their first 2 frags, then receive half the points for each subsequent frag.
Players have a massive movement speed penalty whilst in the ring.
Players only receive one life whilst within the ring.
Scoring
Every subsequent frag
1000
Tips
Blocking covers you from all angles, not just where you're facing.
Power punches can quickly turn a fight in your favour if you get lucky enough!
You have reduced movement speed when in the ring, so keep that in mind if a fight gets overwhelming.
Standoff
Overview
Standoff puts players inside of an old western town, very much like out of a cowboy movie. Players are selected at random to enter the streets instead of watching from the saloons. Players when selected to standoff against others are given railguns and put into the middle of the street. They are given a small amount of room to walk, and are told not to fire. Once told to fire, players are meant to duke it out. The person with the most frags will claim the most score. Players have 240 seconds to claim as many bounties and walk away with the most score and the title of sheriff.
Mechanics
Firing prematurely will cause you to forfeit the round you are currently partaking in, throwing away the chance at scoring any frags. You must be patient on your trigger finger.
Just like Robot Rumble, the first 2 frags will reward you with more score.
In smaller lobbies, only 2 people will enter the street to standoff, facing each other head on. In larger lobbies, 3 people will face each other off at once in a triangular pattern.
Just like Robot Rumble, players only get one life here as well.
Scoring
Every subsequent frag
1000
Tips
You get limited wiggle room before being able to fire, but you can use that to your advantage!
Knockback from the railgun still applies here, so you can use it to throw off your opponents shot if you fire first.
You're not allowed to jump, but railgun knockback can boost you into the air if done right.
Trivia Mastermind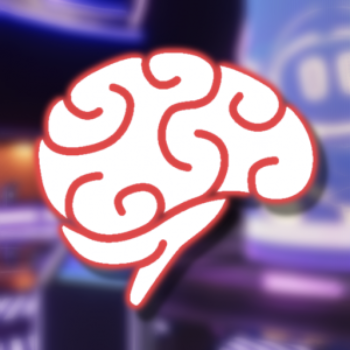 Overview
Have you ever wanted to be a millionaire? Trivia Mastermind puts you and all other players in a quiz show, and gives you 10 questions that you'll have to figure out the answers to. Players obtain points by answering questions correctly, and gain even more when on a streak. Players have 240 seconds to answer all questions, but all 10 are answered well before then.
Mechanics
Players are given questions from random categories from OpenTriviaDB.
Questions 1-4 are easy difficulty.
Questions 5-7 are medium difficulty.
Questions 8-10 are hard difficulty.
Players are given 3 lifelines to support them.
Players obtain more points when answering multiple questions in a row.
Lifelines
The 3 lifelines players are given are: Answer Peek, Remove Half and Question Swap.
Answer Peek lets you see the amount of votes to each answer on the current question.
Remove Half removes half of the incorrect answers on the current question. Not able to be used on True/False questions.
Question Swap replaces a question with a different question of easy difficulty, no matter what difficulty the question being replaced was.
Scoring
Question answered correctly
1000
Streak bonus
100 * Questions answered correctly previously
Tips
Remember you have lifelines, and that they should be used when you need them. Don't save them for when you need them only to never use them.
Keeping a streak up is important as it allows you to almost double the amount of points per each question.
More Guides: