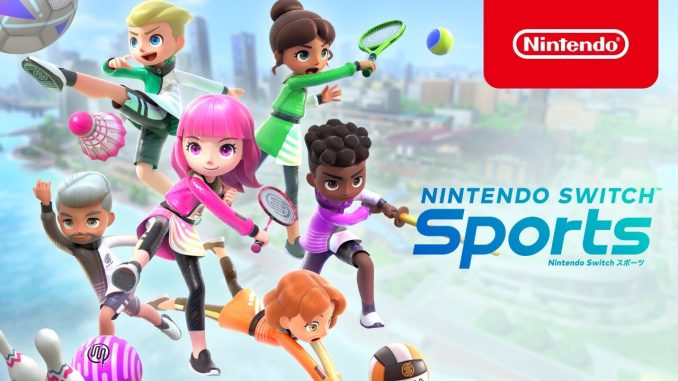 While the more nostalgic among you may prefer to play Nintendo Switch Sports with an authentic Mii, those who are looking for something new will flock to the game's new characters. But if you want a little more choice in clothes and accessories, you'll have to play.
Available since April 29, 2022, Nintendo Switch Sports is the successor to its legendary big brother. Some may still remember its memorable theme music and now-cultish Mii characters, but the new Nintendo Switch sports baby has chosen to wipe the slate clean and invent a new customizable character system. However, the number of clothes and accessories may seem very small for customization fans. We explain how to earn more.
100 POINTS FOR GRYFFINDOR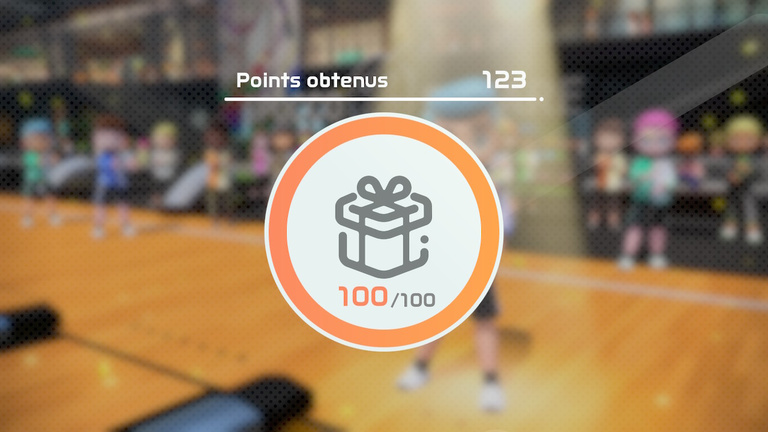 The first thing to know is that you can only unlock new customization items by playing the first game mode offered on the main screen, called "Get Started – Play with the World." By selecting this mode, Nintendo Switch Online subscribers will be able to run into other opponents from around the world and unlock new outfits and other customization items in the process.
Don't worry though, if you're not a Nintendo Switch Online subscriber, you can still access this game mode. The only difference will be that you can only face computer-controlled opponents, but that won't stop you from earning the points needed to unlock cosmetics.
Once you are in this game mode, all you have to do is play any sport. Each game will earn you at least 30 points (40 for bowling), whether you win or lose. You will then have to add different point multipliers that will increase your final amount depending on your achievements. For example, bowling a strike will add a multiplier to your initial 40 points, so you will earn a few more points. Once you reach 100 points, you can unlock an item or an item of clothing. Note that bowling seems to be the most efficient way to earn points quickly. Indeed, if the games are slightly longer, the multipliers seem to be able to accumulate much more easily, and it is not uncommon to reach more than 100 points earned in one game.
FOLLOW THE MODE

After collecting 100 points, the game will offer to unlock an item randomly from two sets of twelve items. So while you can't directly choose which item to pick up first, you can decide to focus on one set over another, since each completed set will unlock the corresponding outfit.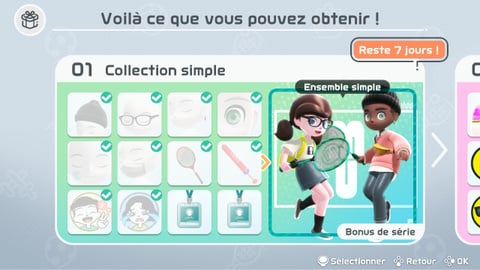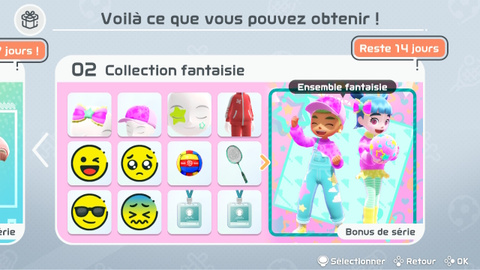 Be careful! If you want to unlock a particular outfit or accessory, you'll have to hurry! Each set is only available for a limited time, and will change after a few weeks. While we can assume that the accessories may reappear in future series, there is no indication at this time as to how often they will do so.
It's also worth noting that while the outfits offered as rewards at the end of each round are the same for everyone, some of the accessories available on the two cards to be completed change for each character. If you can win a wooden chambara sword in the first set, for example, your little brother might not be able to win a red sword. This may make some people jealous at first glance, but then again, it looks like the missing accessories will appear randomly in future sets of unlockable items.
READY FOR THE MET GALA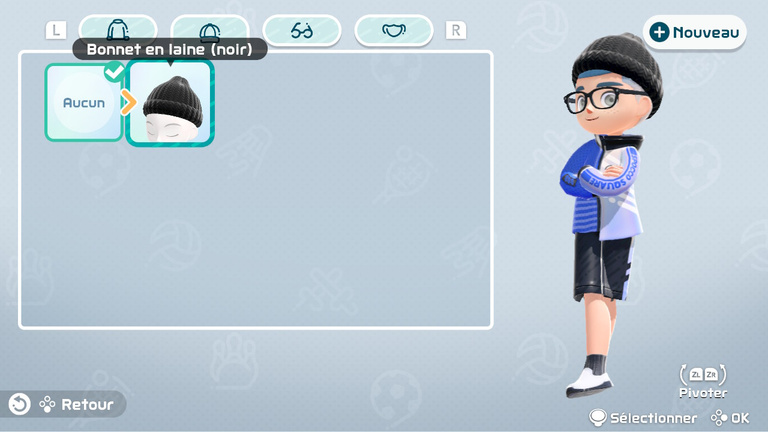 In the end, as you play and earn points, you'll likely unlock enough items to create the character of your dreams. While the customization in Nintendo Switch Sports may seem a bit stingy at first glance, the locker room menus promise plenty of possibilities. New haircuts and hair colors, makeup, jewelry, accessories and clothing are obviously part of the game, but there's also plenty to customize your sports equipment. Indeed, you will be able to unlock new volleyballs, new tennis and badminton rackets, new bowling balls, new chambara swords, and even new animations that will be activated with each goal in soccer! Not to mention the game's few thumbnails, which act as emoji to send to your opponents, and the different titles you can combine to customize the way you present yourself to others. In short, the more you play Nintendo Switch Sports in "play with the world" mode, the more opportunities you'll have to make a completely unique character!
Source: jeuxvideo