Jump into the exciting world of Roblox's Stud Jump Simulator, a game that combines the thrill of jumping for power with the joy of collecting pets and winning challenges. Developed by the innovative Eo., this game promises new updates every weekend, ensuring a constantly evolving experience for all players.
Stud Jump Simulator is not just about jumping; it's a complete adventure where players can collect pets, accumulate wins, and constantly enhance their capabilities. The game also offers special benefits for premium members, including boosts and increased speed.
A significant feature of the game is the use of codes. These codes offer free rewards that can significantly enhance your gameplay experience, helping you jump higher and achieve more.
Here's a list of the current working codes for 'Stud Jump Simulator':
As of now, there are no expired codes, so it's a great opportunity for players to take full advantage of these offers.
For more simulator games with codes, please check out
Redeeming codes in 'Stud Jump Simulator' is easy: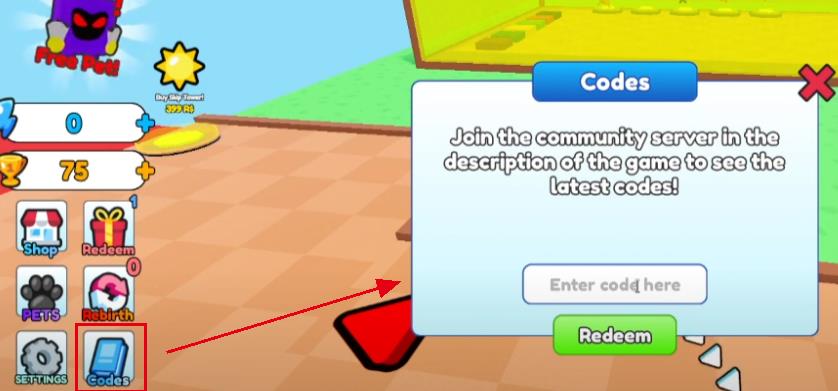 To stay ahead in 'Stud Jump Simulator' and not miss out on any new codes or game updates, here are some resources:
In conclusion, 'Stud Jump Simulator' offers a unique and engaging gameplay experience, perfect for those who love a mix of action and collection. With these codes and insights, you're well-equipped to make the most of your jumping journey.
More Guides: