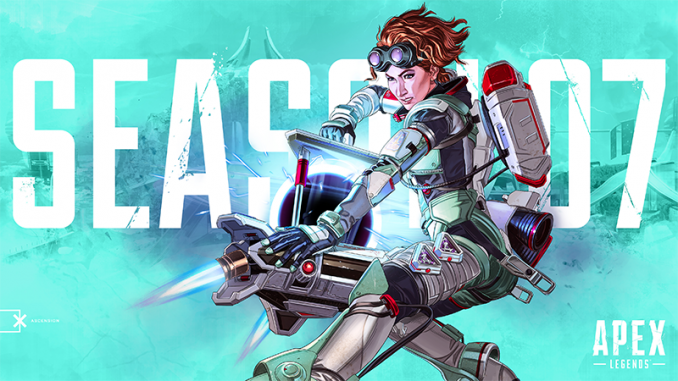 That's it, season 13 of Apex legends has just landed on our consoles and PC and like every season, this means that a new legend is joining the happy troop. This season, it's Newcastle and we invite you to discover it in more detail.
NEWCASTLE'S ABILITIES
Like all legends in Apex Legends, Newcastle has three abilities, one tactical, one passive, and one ultimate. We invite you to discover all three below:
Mobile Shield (Tactical): You deploy a remotely controllable drone that can project a mobile energy shield.
War Machine (passive): You can move all your teammates who would end up on the ground to evacuate them to a safer place to revive them while protecting them with a shield.
Fortified Wall (ultimate): You leap towards an ally or an alley-target zone and pound the ground, which will have the effect of erecting a fortified wall.
HOW TO PLAY NEWCASTLE IN APEX SEASON 13?
As you can imagine, Newcastle is not really a character that will allow you to face a lot of players in 1v1 for the good and simple reason that he does not have any ability that could be described as offensive in his attack kit.
On the contrary, Newcastle is the ideal character for players who want to play in support positions for their team. He has so many annoying abilities for the opponents in front that he can literally influence the outcome of fights.
What you can do, for example, is make sure you are present in several places in the fight , both with your ultimate ability, but also with your tactical ability drone. Thus, you can cover your two allies at the same time if necessary.
Same thing if an ally is knocked down. Thanks to your passive, you will be able to evacuate him to a safe place to revive them. But during this time, you can protect your ally still in combat and therefore outnumbered using the deployable shield via your drone.
Playing Newcastle will therefore require you to fully understand how the fights are going to protect your allies at the right time with the right ability. But mastered well, it can become a nightmare for your enemies and literally prevent them from hitting your allies .
More Guides: