Step into the enchanting and playful world of 'Blow a Bubble', a Roblox game that combines the simple joy of bubble blowing with a rich, interactive experience. Developed by AshProductions, this game is a delightful mix of strategy and fun, perfect for players of all ages.
In Blow a Bubble, the goal is straightforward yet captivating: click to create bubbles, upgrade to better ones, collect pets, explore new worlds, and climb the leaderboard. The recent updates, including bug fixes, a map revamp, and more affordable gamepasses, have made the experience even more engaging.
A key game feature is its code system, offering players free rewards to enhance their gameplay. Let's pop into these codes and discover how they excite the game.
Currently active codes in 'Blow a Bubble' include:
orangecove
ssundee
Release!
No codes here!
For more Roblox game codes, refer to
Redeeming codes in 'Blow a Bubble' is a breeze: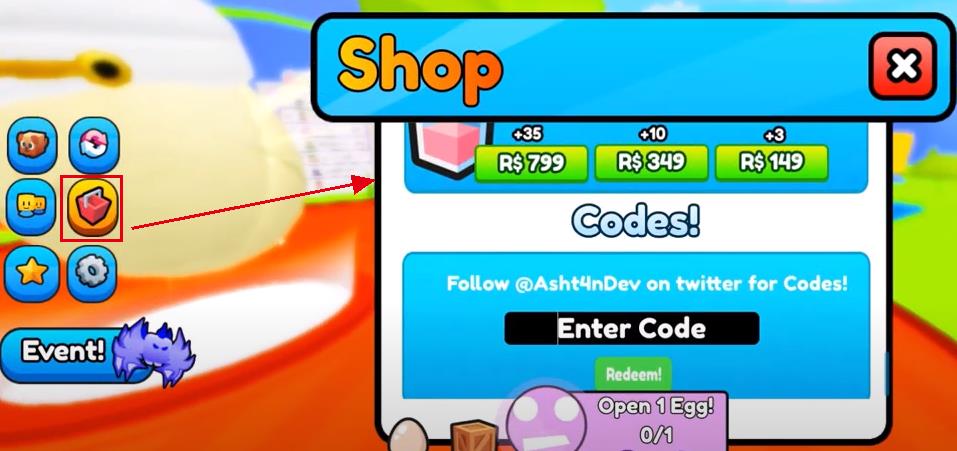 To ensure you're always up-to-date with the latest codes and game updates, here's where to look:
In conclusion, 'Blow a Bubble' offers a unique, engaging experience in Roblox, perfect for those who enjoy a combination of strategy and playful fun. With these codes and tips, you can embark on a bubbly adventure, climbing leaderboards and exploring new worlds. Happy bubble-blowing!
More Guides: