Embark on a thrilling block-collecting adventure in Roblox's 'Block Mayhem', a game that combines strategy, luck, and exploration in a unique way. Developed by Blockwork Official, this game invites players to collect blocks, complete quests, and navigate through randomized maps in a quest for success.
The game stands out with its free private servers, bonus perks for ROBLOX Premium subscribers and group members, and a dynamic, evolving environment. 'Block Mayhem' is in its beta phase, ensuring that player feedback is integral to its ongoing development.
A key aspect of enhancing your gameplay in 'Block Mayhem' is leveraging the available codes. These codes provide free rewards, including gems, helping you progress faster and more effectively in the game.
Presently, 'Block Mayhem' offers these working codes:
There are no expired codes at this time, giving new players a perfect opportunity to jump in and benefit.
Looking for more codes? Don't forget to check out:
Redeeming codes in 'Block Mayhem' is simple: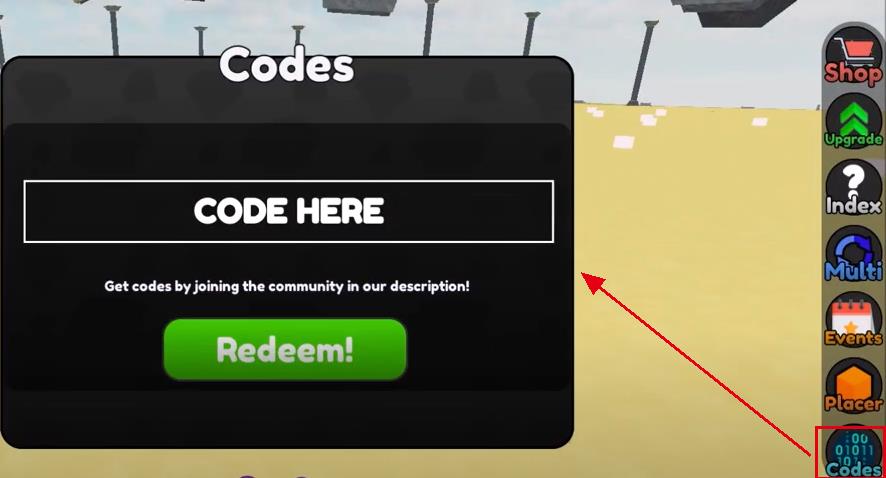 To keep up with the latest codes and game updates for 'Block Mayhem', be sure to:
In conclusion, Block Mayhem offers a unique and engaging experience on Roblox, blending block collecting with adventure and strategy. Utilizing these codes can significantly enhance your gameplay, helping you to make the most of this evolving and exciting game. Gather your blocks, embark on quests, and may your journey in 'Block Mayhem' be filled with thrilling discoveries and achievements!
More Guides: