Roblox offers a diverse range of gaming experiences, and if you're a fan of tower defense games with a twist of the supernatural, THE HOUSE TD by Spectral Roblox might just be your new haunt. In this bone-chilling tower defense game, you'll venture into a mansion shrouded in mystery, where every floor is a challenge and evil lurks around every corner. Are you brave enough to face the spirits and protect the living? To help you on your journey, we've got some working codes to get you started.
To kickstart your supernatural showdown in THE HOUSE TD, you can use the following working code:
Goatmelon

Thanks20k
Boom10k
House3k
You can also check out the Terraria Clicker Codes, Death Ball Codes, and Trick or Treat Tycoon Codes pages for more codes.
Unlocking powerful rewards in THE HOUSE TD is as simple as vanquishing a pesky poltergeist. Here's how you can redeem codes: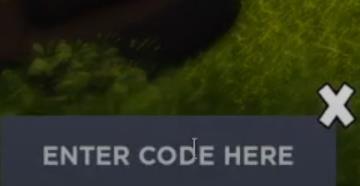 To stay updated with the newest codes and game developments, connect with THE HOUSE TD on these platforms:
Are you ready to face the spectral horrors that await within THE HOUSE TD? You'll be equipped to tackle the supernatural with your tower defense skills and these working codes. Remember, the higher you go, the greater the challenge. Venture into the haunted mansion and test your skills against the forces of evil!
More Guides: