Dive into the delightful world of 'Chicken Life', a Roblox game that offers a unique blend of roleplaying, building, and adventure – all from a chicken's perspective! Developed by the imaginative Talewind team, this game invites players to live the life of a chicken, complete with egg-laying, base-building, and forming alliances.
In 'Chicken Life', you embark on a journey to eat food, lay eggs, collect materials, and build your base. It's a game where strategy meets fun, allowing you to create alliances and battle against other chickens. Plus, there's the exciting task of hatching eggs and leveling up your chicks for rewards!
An interesting facet of this game is its use of redeemable codes that grant players various free items, enhancing their gaming experience. Let's peck our way through these codes and see how they can add to your farmyard fun.
Here are the currently active codes in 'Chicken Life':
FREEFROG (New!)
e
TALEHAT
ee t s
CHEESE
e t
PRIDE23
ree e
No codes here!
For more codes, please check out:
Redeeming codes in 'Chicken Life' is straightforward: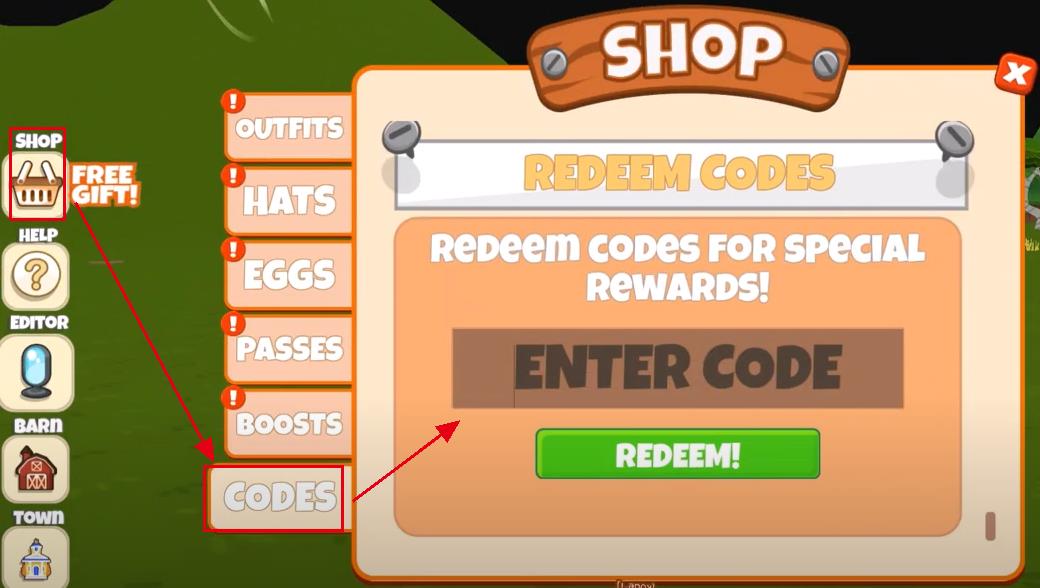 To not miss out on any exciting codes or updates in 'Chicken Life', here's where you should keep your eyes:
In conclusion, 'Chicken Life' offers a unique, fun-filled experience for players looking to immerse themselves in a whimsical chicken roleplay adventure. With these codes and tips, you're well-equipped to make the most of your time in this egg-citing world. So fluff up your feathers, and get ready to cluck your way to the top of the coop!
More Guides: