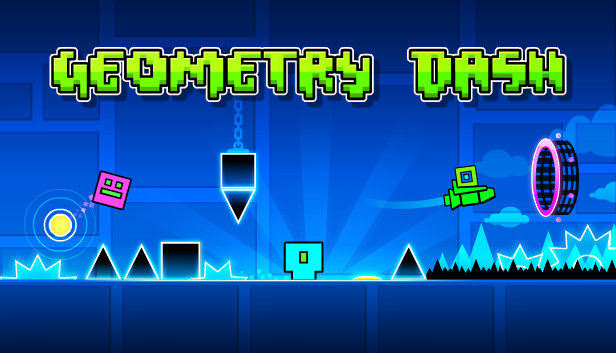 This guide contains an info about replacing music and related and dedicated for new players
Find Out Where Music it is
We know that 
Geometry Dash
 is linked with 
newgrounds.com
If you don't know what is it, there is 
info about newgrounds
[en.wikipedia.org]
Newgrounds has Audio section, that contains music and every one has their own ID
After all, Geometry dash distinguishes between music by ID
There's two locations where your downloaded music can be find:
1.%System Disk%:\Users\%USERNAME%\AppData\Local\GeometryDash
Remember, that System Disk and Username will be different
In my case : C:\Users\okinamo\AppData\Local\GeometryDash
To Access AppData folder instantly you can :
Use Win + R shortcut (Win – key with windows logo)
Type in %Appdata% and press Enter
Here opened ***/AppData/Roaming and you need to open Local folder (commonly first one) in AppData folder
In Local find out GeometryDash folder and open it
IF THERE IS NO MUSIC GO TO SECOND LOCATION BELOW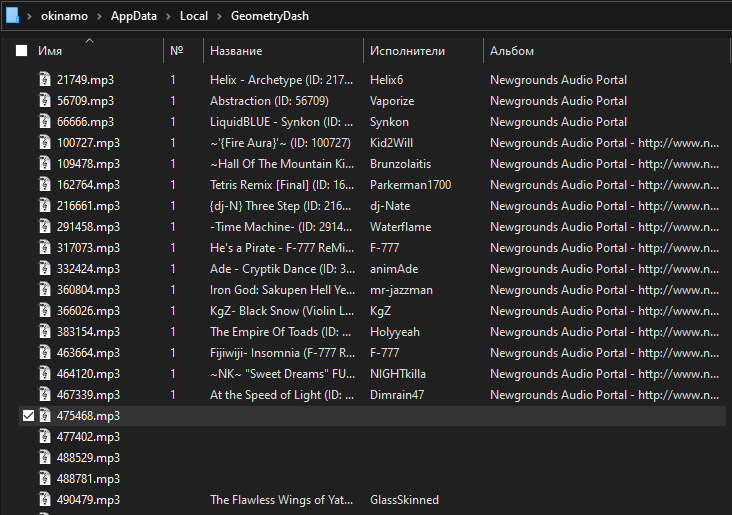 2. Your Music is located in Steam Folder
In my case : C:\Program Files (x86)\Steam\steamapps\common\Geometry Dash\Resources
You can go to your Steam Library, choose Geometry Dash and open local files
Open folder called Resources and there's it (MAYBE AHAHAHHA)


Music Replacement
After all, just take one track (not needed one) with and replace it with needed one
HOW?
Take unneeded track's ID (the numbers) with Ctrl+C and delete that track
Rename needed track with those numbers and copy it to your Geometry Dash Music Folder
DONE!
More Guides: