All rare fish and where to catch them.
Prerequisites
Before you can even attempt to catch these super rare fish, you need the following requirements. If you have already learned of these fish in the game, you can obviously skip this section.
1. Buy the Fishing Knowledge Book from the Lethe General Store.
2. Obtain the Great Water Faerie after the The Bulla's Requiem quest in Shatolla.
3. Complete her Faerie Orders to unlock the Water Biome on your farm.
4. Complete some more of her tasks, and you'll unlock Water Biome level 2.
5. Go to your Water Biome and up the path behind it. Investigate the pond and Sahagin will upgrade your Fishing skills to Level 2.
"Out dere in da world somewhere are veeery speshul kinds of fish."
Rare Fish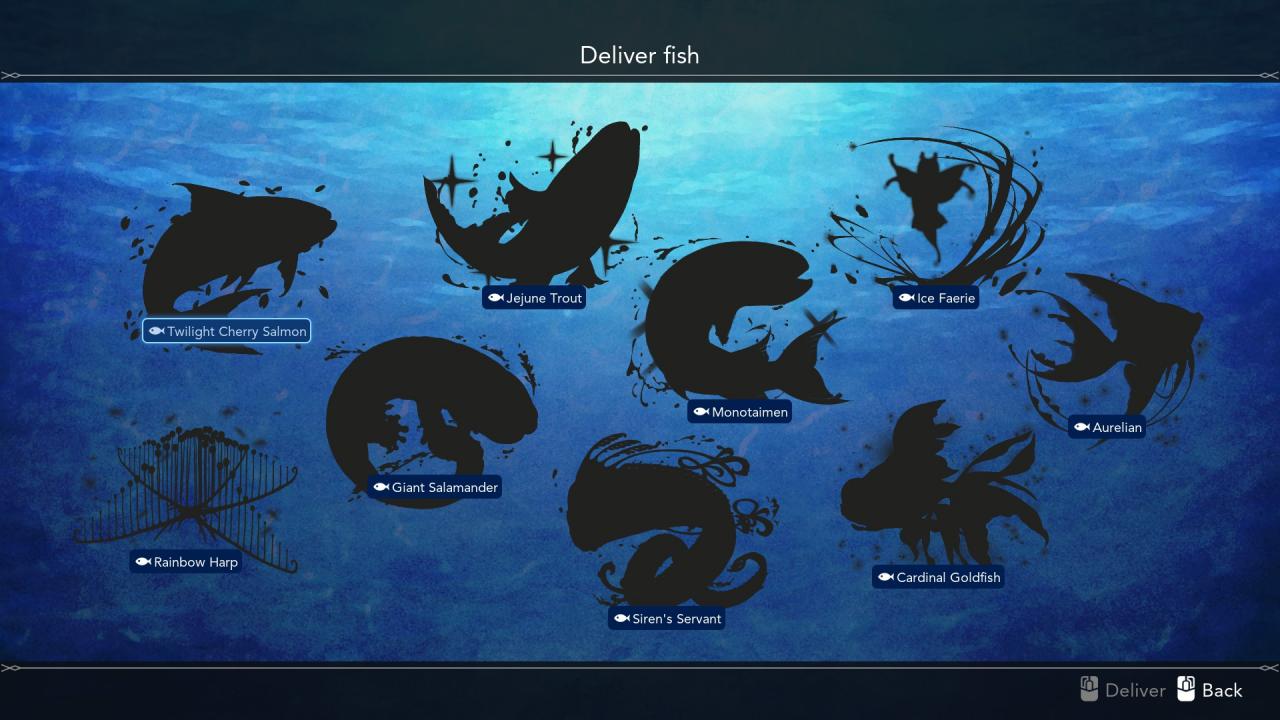 Fish:
Location:
Conditions:
Aurelian
Lethe or Jade Forest
During the rain
Cardinal Goldfish
Old Well on the farm (Karenoid Entrance)
During Quietus
Giant Salamander
Lethe Village
Autumn
Ice Faerie
Holy City Argene (Snow Hut Square)
Winter
Jejune Trout
Higan Canyon III (Cypress Crossing / Arch before boss)
One day after it rains
Monotaimen
Bird's Eye Brae (Farm Pond)
Autumn/Summer, any weather
Rainbow Harp
Panthalassa Junction
Any time?
Siren's Servant
Shatolla
During the rain
Twilight Cherry Salmon
Nemea Town
At night
More Guides: