This guide will help you to fight through the Skull Cavern and obtain the Iridium Milk from Mr. Q.
The Basics
First you need to gear up.
You will need a Gold or Iridium pickaxe, Galaxy Sword/ Galaxy Hammer, 250 Bombs (easily obtained from the Dwarf in the regular Mines) and lots of food (Salad and a few Spicy Eel for the buffs are recommended).
Getting to Floor 100
Now that you have everything you need, all you need to do is buy a bus ticket to Calico Desert. Go on a good luck day and maybe even throw a Rabbit's Foot in your backpack.

Once you're in the Cavern, eat a Spicy Eel for the buffs and begin to put down some bombs throughout the level until you find a ladder or if you are lucky, a shaft.
Completely ignore all mobs as they will only slow you down. You will take a lot a damage, but that's fine. This is what all the food is for, so you can heal up quickly and get back to grinding. Just remember to eat frequently and keep an eye on your health.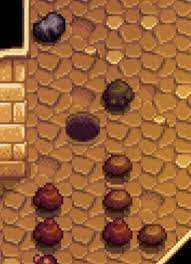 Side Notes
Just a few more things to help you be successful.
1. Ignore any ore/ gems you see. This will safe you time.
2. Consider taking a few staircases with you in case you can't find a way down.
3. Pack a few coffee's for the extra speed it gives you.
4. Don't give up. It may take several attempts, but each time you find things that help you along the way and you will get there.
More Guides: