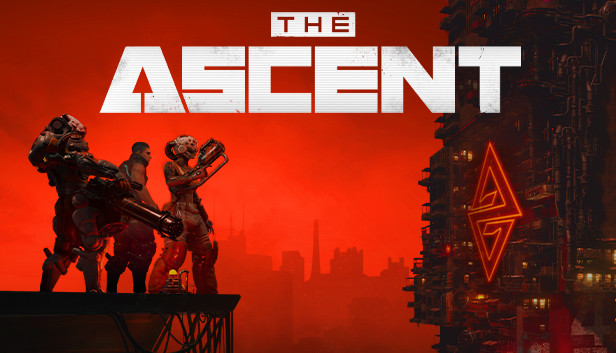 Here is the tutorial on how to fix Stutter & Ultrawide Monitors FOV in The Ascent. hope this tutorial will help you.
How to Fix Ultrawide Monitors FOV
What you need?
Verified working on STEAM version. NOTE: Getting mixed reports on Gamepass version working. If you don't mind leaving a comment if you can get this working on the Gamepass version.
You need to go and download Universal Unreal Engine 4 Unlocker from here

[framedsc.github.io]

.
Injecting UUU into TheAscent's process
Load up the game like you usually do and start your story.
Alt-Tab out of the game
Launch the UUU by running UuuClient.exe

Next to the In Process to inject to: field. Hit the Select button
You should see the game in that list of processes:

Select TheAscent-Win64-Shipping.exe and click Inject DLL

You should see the UUU Window change with more options and the icon of the game should appear to the left of the panel showing that it is indeed injected:

Now you simply go back to the game, and press the ~ key on your keyboard to open the console.
Type fov 80 or whatever number you desire and hit ENTER.
Credit to Shaz
How to Fix Stutter
1. Switch from DX12 to DX11 for the time being.
2. Enable VSYNC.
3. Disable Control Flow Guard for the game. (Steps for this are below)
How to Disable Control Flow Guard for The Ascent
1. Click on the Windows Start Menu and search for Exploit Protection
2. Click on the Program Settings tab
3. Click + Add Program to Customize
3. Select Exact File Path
4. Navigate to \steamapps\common\The Ascent\TheAscent\Binaries\Win64\ and select TheAscent-Win64-Shipping.exe
5. In the window that appears scroll down to Control Flow Guard
6. Check in Override System Settings, turn the setting off, then click Apply.
These are the settings that worked for me! I hope you can find that it helps you too and can start to enjoy this amazing game without the stutter!
Credit to Pooch
That's all. hope you enjoy the game. if you have any other problems. please leave a comment and let me know.
More Guides: