In Bloons td6 there are 22 monkeys available in the game (not including heroes) to unlock, however there is a secret monkey that can be unlocked, albiet without XP, being the cave monkey! this is a guide on how to unlock said cave monkey, *note: the cave monkey can only be unlocked and used in the map "frozen over"*
How to Unlock the Cave Monkey
Step 1: the map
first of all, you have to select the map "Frozen Over" on any difficulty, simple enough, once the map is loaded, you'll see the cave monkey trapped in ice, and that brings us to the next part of this guide.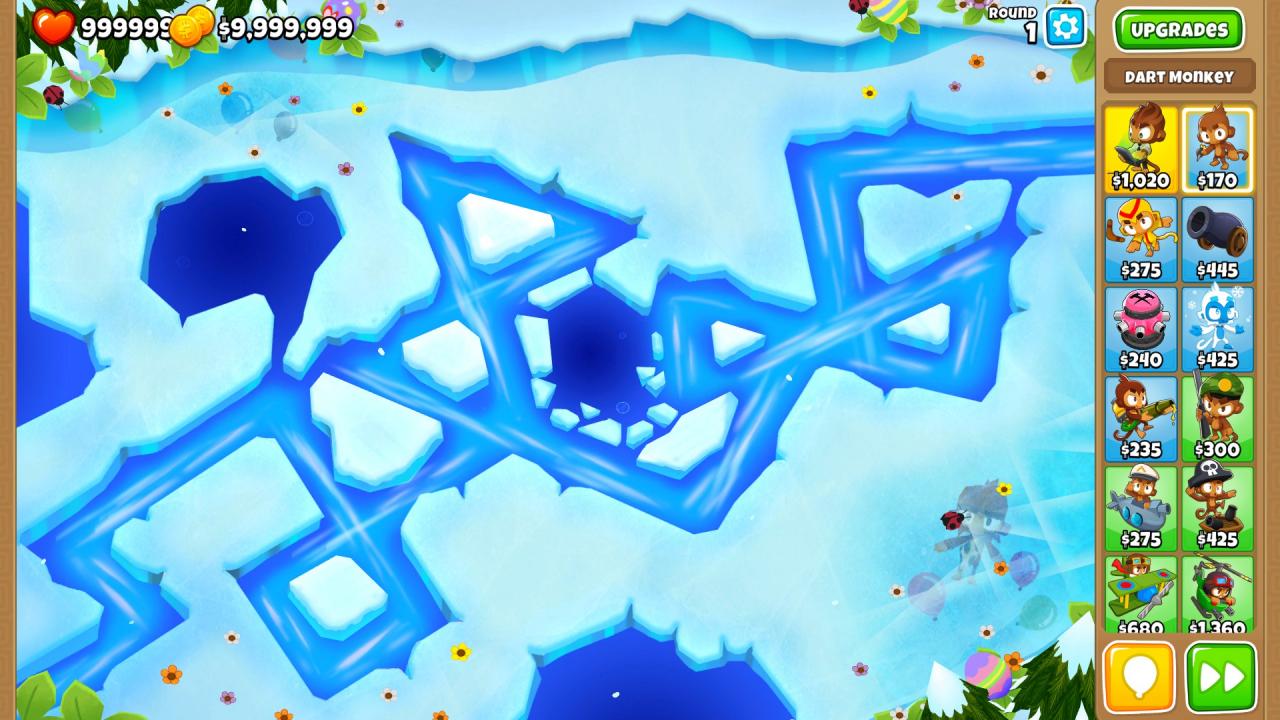 Step 2: the unlocking-ing
after the map loads in, place down a mortar monkey and set it to target the ice in which the cave monkey is trapped inside, a total of 30 mortar shots are required to break the ice. (rapid reload upgrade is recommended to speed up the process!)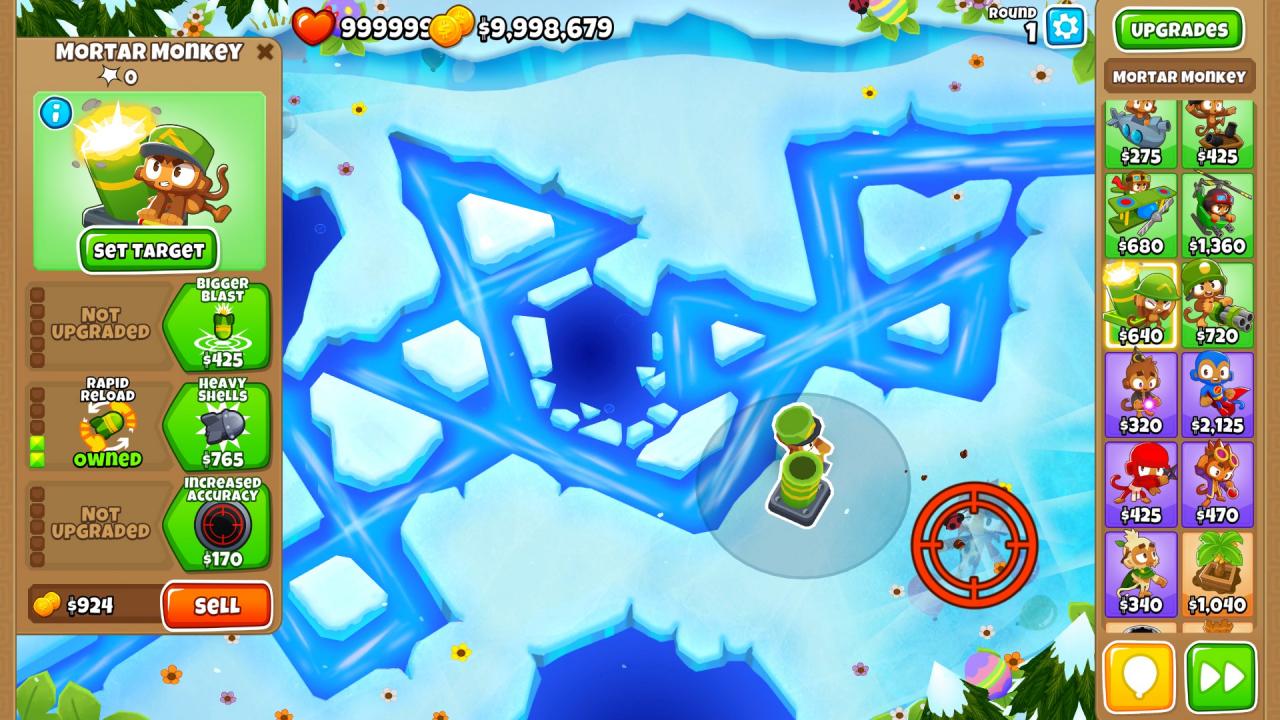 Step 3: the monkey
after around 10 shots from the mortar monkey, the ice will start to crack, after 10 more it cracks more,
and after 10 more shots the ice breaks, and unlocks the cave monkey!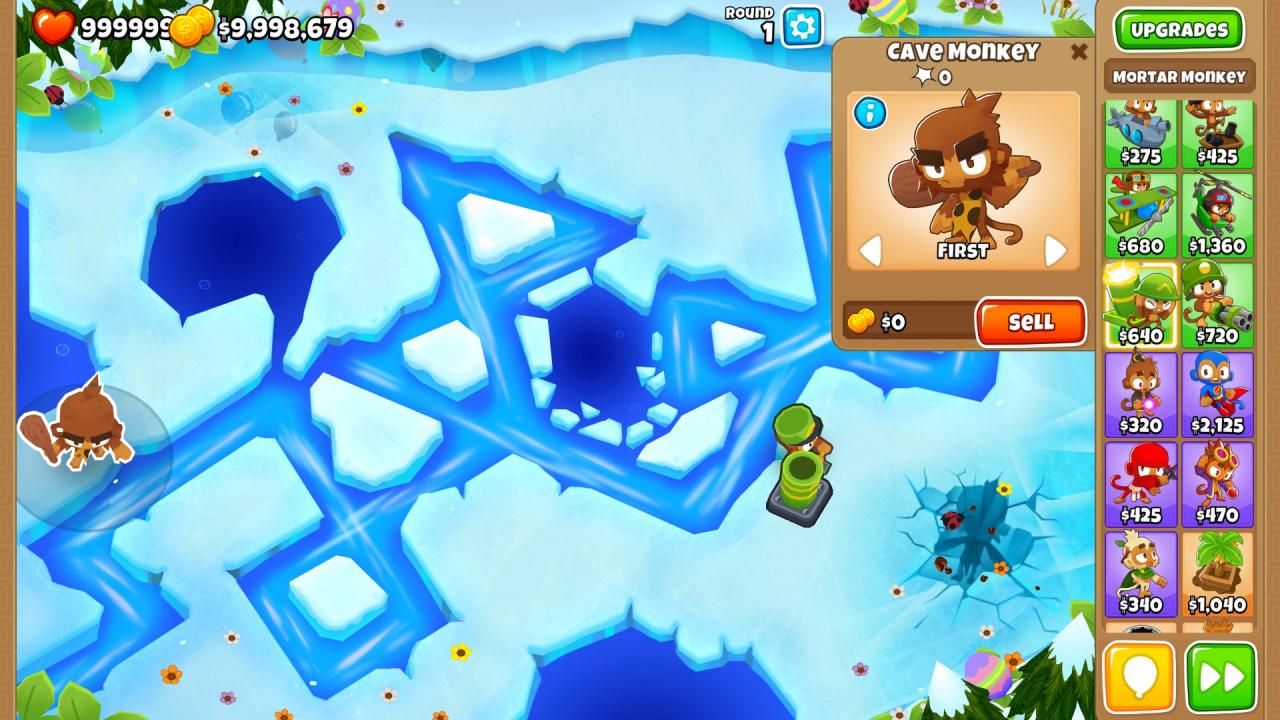 the cave monkey is a melee monkey that uses a prehistoric club to attack, it can usually hit up to 1-3 bloons per hit, it can also stun bloons which is pretty handy if you ask me, it can't stun BADs, it can't be upgraded, and also doesn't have camo detection, but it can be given the ability to see camo bloons from a upgraded monkey town, it can also be buffed more by the alchemist, the engineer monkey's overclock ability and other boosts and buffs.
---
Thanks to nightjar111 for his great guide, all credit to his effort. you can also read the original guide from Steam Community. enjoy the game.
More Guides: