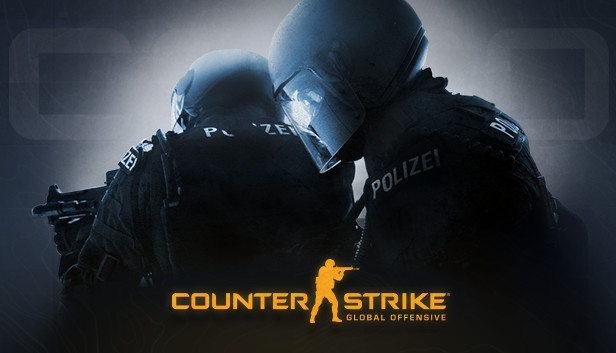 Valve continues to develop and refine the multiplayer competitive shooter Counter-Strike: Global Offensive every day. Each time, more and more new content appears in the game, which includes various operations, as well as cooperative missions designed for pair passing.
There are many examples. Take the Shattered Web co-op map, in which players were asked to find their way to a secret bunker and deal with the villain who used it as his hideout. Another task was to destroy various bots using a specific weapon, while it was possible to visit almost all official maps.
Operations are rare in CS:GO. Co-op missions are in high demand among players around the world, but are rarely released officially, so the Steam Workshop comes to the rescue, allowing ordinary users to create their own maps and tasks that can be completed with friends. This collection includes the most interesting, and, one might say, the best co-op maps for passing in CS:GO.
We have selected 22 of the most interesting and fun maps, but do not forget that they were created by ordinary users, which means that they are not without bugs. These can be funny flaws or more serious gameplay flaws that lead to lags, freezes and even crashes.
Coop_mission_storm
One of the most popular and interesting maps for cooperative passage of CS:GO. Very detailed, as indicated by the passage time – at least two hours. Players are waiting for a variety of obstacles, the battle with the main boss – a powerful demon trying to enslave the human world. The plot is interesting and unusual for this shooter.
Coop_mission_rescue
Another map from the same CTX author, who has been working on them for the past few years and gives gamers the best co-op maps for CS:GO. Gamers are waiting for a real blockbuster with shooting while driving. The dynamic game is based on the rescue of the hostages and will allow you to complete the mission in a team of up to six gamers.
Coop_Nightmare_Escape
Often, elements from horror games are added to cooperative CS:GO maps. On them, various mini-games are mainly built, related to the fulfillment of certain goals that are needed to complete the task. The features of this map include the presence of many screamers and traps waiting for players. In general, Nightmare_Escape is a quality representative of cooperative horror maps. You are waiting for elaborate levels, a creepy atmosphere and truly frightening screamers.
Coop_mission_heist
The next co-op map will allow gamers to take the side of the robbers who go on their new job related to bank robbery. To become owners of several million dollars, you will have to take part in shootouts and chases. In general, quite a dynamic and exciting scenario.
Coop_mission_western
We continue our review of popular and best cooperative maps for CS:GO with Coop_mission_western, the main feature of which can be called the setting: the events of the mission unfold in the Wild West. Gamers need to participate in dynamic shootouts, chase each other on horseback. In addition, the developer (like us) promises some unexpected plot twists. So this card is a great opportunity to thoroughly have fun with your friends and have a great time in a good company.
Coop_mission_escape
Another map from the mapmaker CTS, which will send players to snowy areas where they will have to rescue hostages. Spectacular shootouts and highlights are waiting for you, choreographed no worse than full-fledged single-player games.
Coop_mission_rush
This map has over 1.5 million subscriptions on the Steam Workshop, making it one of the most popular co-op operations. A great option for passing in the company of friends and comrades! You are waiting for dynamic skirmishes and trips on various vehicles. In one of the episodes, you will even find yourself on a train!
How long does the passage take : from 15 minutes.
Coop_mission_haunted
The next co-op map from mapmaker CTX is significantly different from his previous works. In particular, he completely changed the setting, and now gamers are sent to a fantasy world where they need to fight evil spirits. And even one dragon!
Coop_mission_rage
In this map, the CTX mapmaker showed all its capabilities and how quickly and efficiently it improves itself. This work turned out to be much smoother and clearer. Players are waiting for a full-fledged story campaign, several playable characters, voice acting and cinematic scenes.
Coop_bagan_rescue
Compared to other co-op maps, this option is not as large-scale, but still interesting. You will find a pleasant atmosphere, an incredibly detailed location and a mission, for which the author himself recommends a team of four gamers. However, the passage is supported for two.
CraZy-Horror map
This map is the first of the CraZy series based on horror elements. Gamers are waiting for traps, screamers, funny quests and forcing atmosphere. Don't forget about the spooky setting, in which a team of several people will have to solve puzzles and search for items needed to complete the mission.
CraZy-Horror map 2
Continuation of the previous cooperative mission, the most developed map with many screamers, traps and puzzles. Against the background of the original, the author made a significant leap in literally all aspects, improving the locations and adding to the horror atmosphere.
CraZy-Horror map 3
The last, third part of CraZy's horror missions, with even more interesting locations and frightening screamers. I emphasize that all three of the listed cards should be passed in a strictly specified order in order to feel the fullness of the creation and ideas of the author.
Headquarters
A popular co-op map for CS:GO, in which players will find a familiar mode: gamers team up and fight against enemies that attack in waves. You can choose a character from one of four classes. Don't waste time: invite your comrades and try to survive as long as possible!
KFC Job Simulator v2
A very funny and interesting cooperative card that will allow you to try on the role of a KFC employee with a red diploma. Compete with your friends in frivolous games and find out who among you can provide the highest quality and fastest cooking of fried chicken.
Inferno Rescue
Another small co-op map based on the famous Inferno location. Players will take on the role of special forces, who are intended to free the hostages, and then deliver them from one point to another. The mission is short but tastefully done.
Arctic Ops (Co-op)
And one more cooperative map for CS:GO, the events of which unfold in a snowy location. Players must infiltrate large enemy territory and rescue the hostages. All this must be done within the allotted time. In general, the author has added all the most beloved and fascinating elements that support the atmosphere. The map is intended for fans of the Austria location, who are forced to play in the "Office". Separately, it is worth highlighting the entire gameplay.
Hotline (Co-Op)
A simple 2D shooter based on the iconic Hotline Miami. This game appears in mods for almost all modern titles, and CS:GO is no exception. In this co-op mission, gamers have to hunt the communists, just like in the original game. You will find a lot of themed levels and their corresponding music. All in all, if you are a fan of Hotline Miami, then this card is a must-see!
Railway (Co-Op)
This map is based on the famous PAYDAY robbery game series. In a co-op mission, a squad of players must enter a drug dealer's hideout and steal several bags of drugs. You are waiting for shootouts with cops, as well as a huge building, for the passage of which you can use a squad of 12 players. In general, you will not be bored!
Survival Hardcore
Another fantasy cooperative map in which players fight against zombies and other evil spirits. In addition, gamers will be able to create unique weapons and other items of equipment. On the map, you need to beat off several enemy waves, which last for 30 seconds. The author recommends going through the mission together with several comrades, since it is almost impossible to cope with the task alone.
Probably Broken Rising (Co-Op)
Another co-op map that will offer a task related to escaping from the enemy camp. Players arm themselves with found weapons and try to repulse the attack of several opponents. The only negative is numerous bugs, although even against their background the map looks very impressive. Eventually, you will even be able to fly a plane and fight enemy turntables.
Death Apartment
In this cooperative task, you need to save a man who is held captive on the top floor of a skyscraper. The nuance is that all the floors of this building are filled with dangerous zombies and mutants. A great option for a pair passage, although you can go along with several friends.
More Guides: