Una's Tasks you should do it !!
Read Me
Una's Tasks are daily quests which you can up to 4x a day per character. Normally, you're only allowed to do 3x Una's Tasks per character, but by buying
Una's Tasks [Daily] +1 off Mari's Shop in F4 you increase the limit by 1. Most people treat Una'sTasks as a source of
Leap Stones and Shards. Una's Tasks offer so much more rewards than that, though. After completing a certain amount of Una's Tasks, you can receive rewards like Pirate Coins, Island Tokens,
Masterpieces,
Omnium Stars and other collectibles. This guide will focus on the most important Una's Tasks that you should make sure you do every day on your main and your alts!
Pirate Coins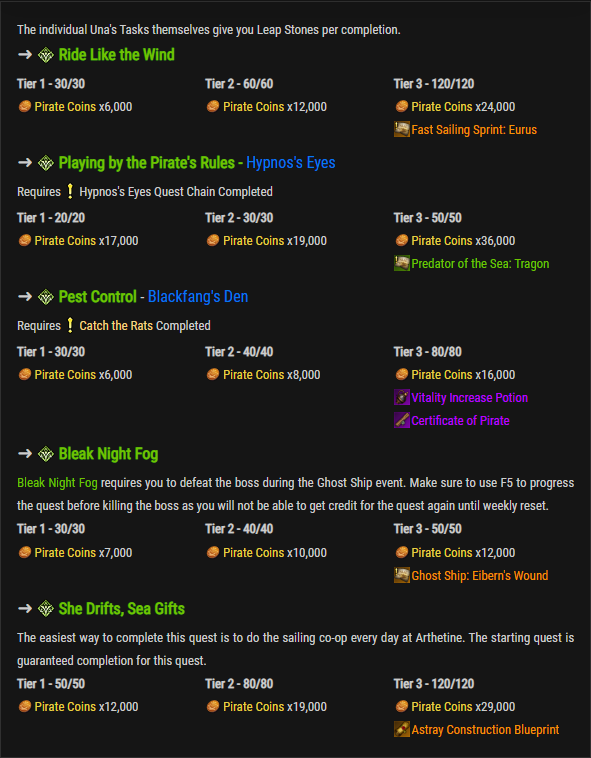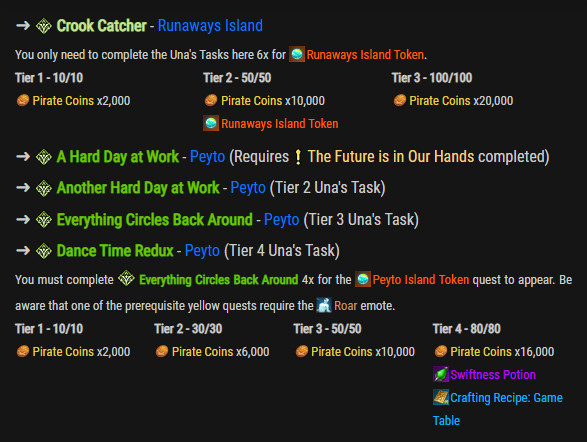 Omnium Star
This is How to get Omnium Star

Island Tokens
This is How to get Island Tokens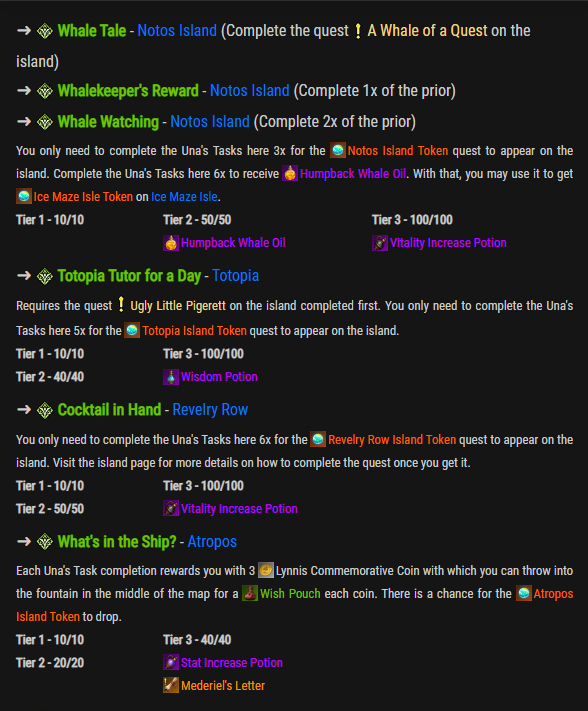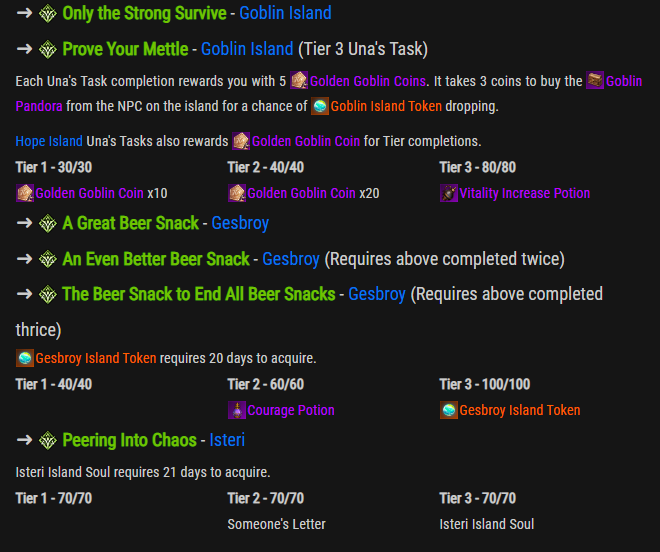 Gaint Hearts
This is how to get Gaint Hearts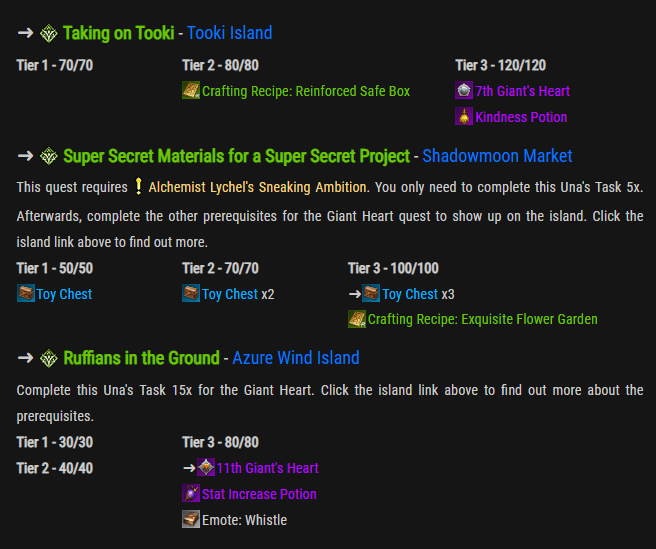 Masterpieces
This is How to Get Masterpieces

More Guides: