A step-by-step guide on how to get custom images in your picture frames.
Preparations
There are a few things that you'll need before you can decorate your house the way 
you
 want.
First of all, you'll need to have the camera feature unlocked.
This guide can work without the camera, but you'll be overwriting the story-based images instead.
Secondly, you'll need to be able to craft Picture Frames at your workstation.
Thirdly, you'll need images you want to put on display.
The part you came for
To start off, we need to take a photo with your in-game camera feature, and save it to your album.
Any photo will do, but for convenience I'll use one of the picture frame we'll put it into.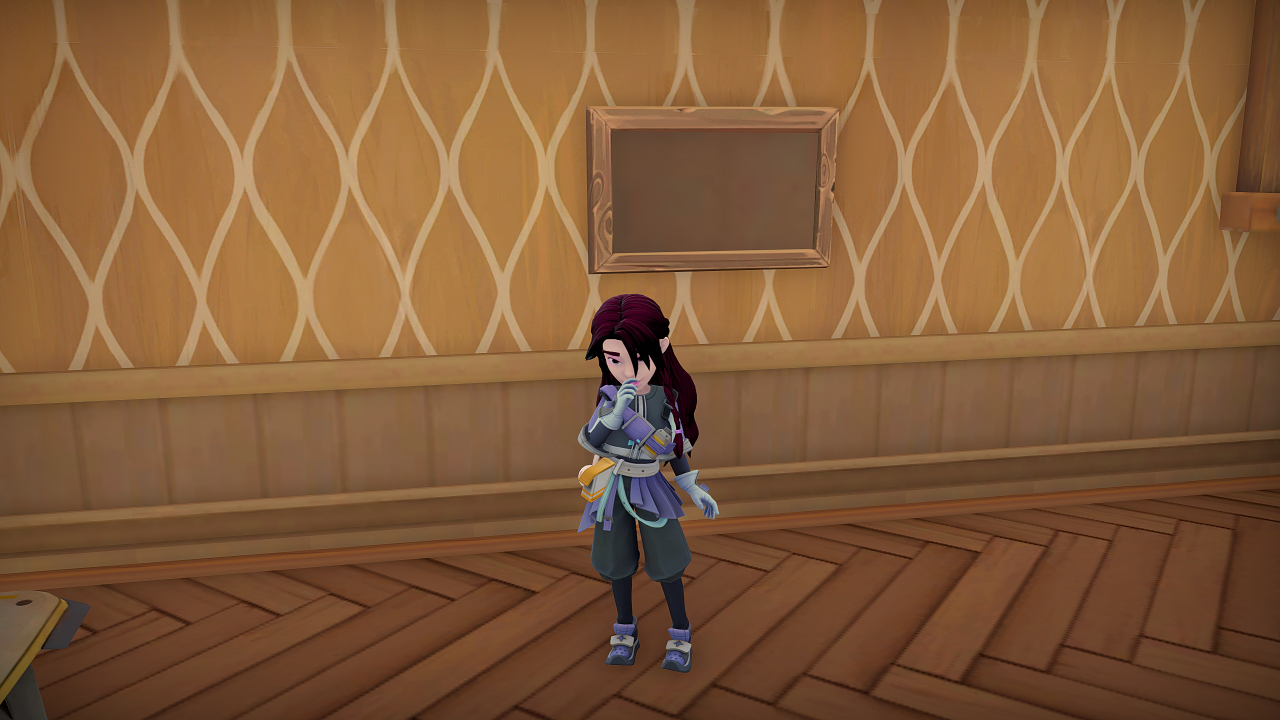 And shown in the album bottom-left: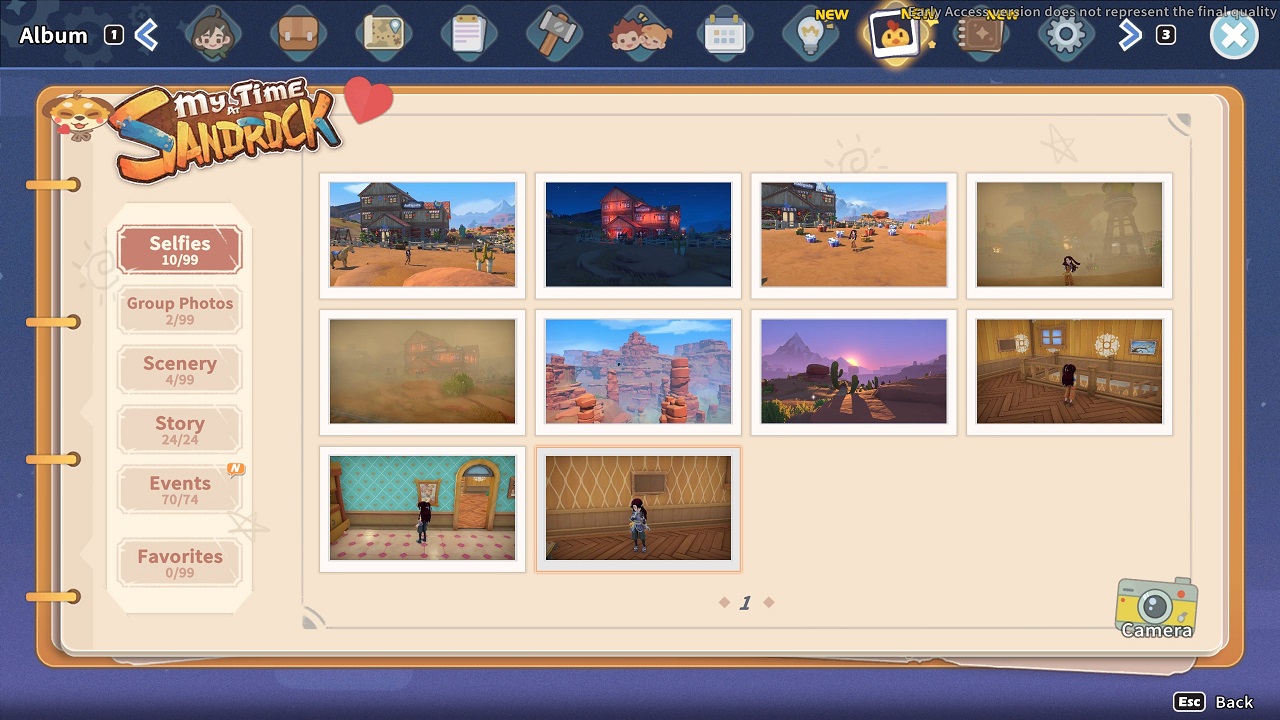 Then you'll need to go to the folder on your PC where the photo album photos are located (default path is C:\Users\[Username]\Documents\SandRock\ScreenShot\[PlayerName] )
All the photos have a unique filename, and your replacement image's filename must be identical to one of those already present, as well as in png format. Aspect ratio isn't as important, but keep in mind that the number of picture frames in portrait format are very limited, so you'll want to use images in landscape format (seems a bit smaller than 16:9). Typing your own filename is similar format will not work.
For my example, I'm using a portrait that I've crudely edited to a landscape aspect ratio.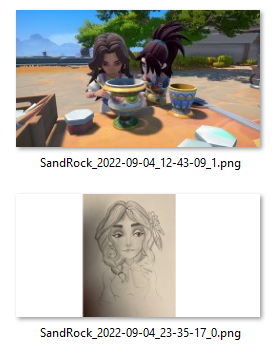 With the image file replaced, we can now put it into a frame.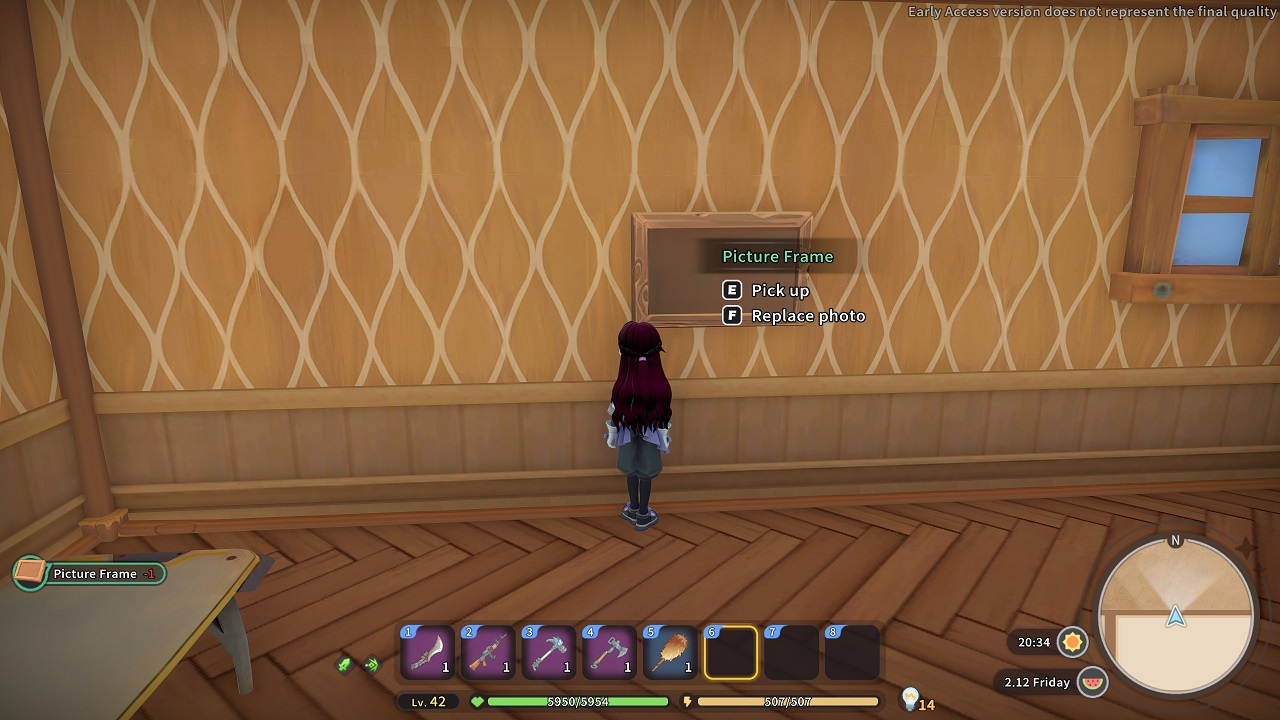 I hope you remembered which photo it was in your album, since the thumbnail will not update to the new image. Selecting the image will show your replacement image, however, and you'll be presented with the ability to crop the image using your mousewheel.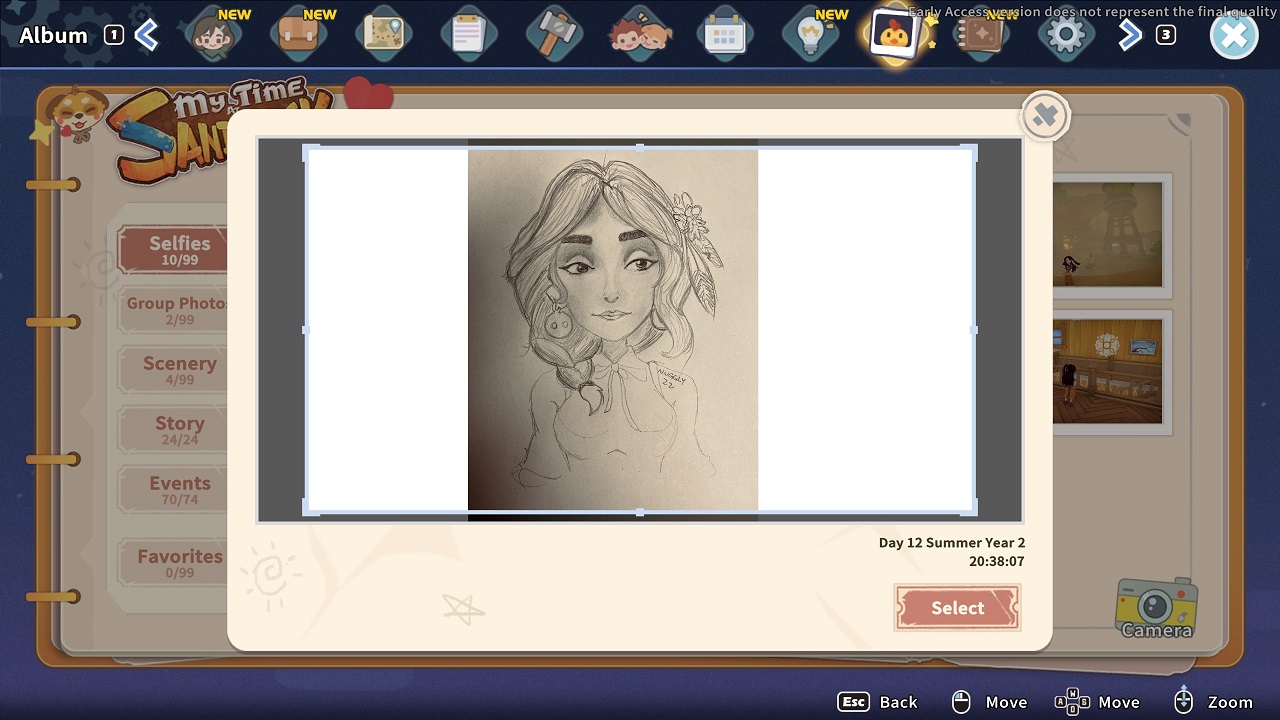 When you're happy with your image selection and cropping, you can press Select and you're done.
Photo changed successfully.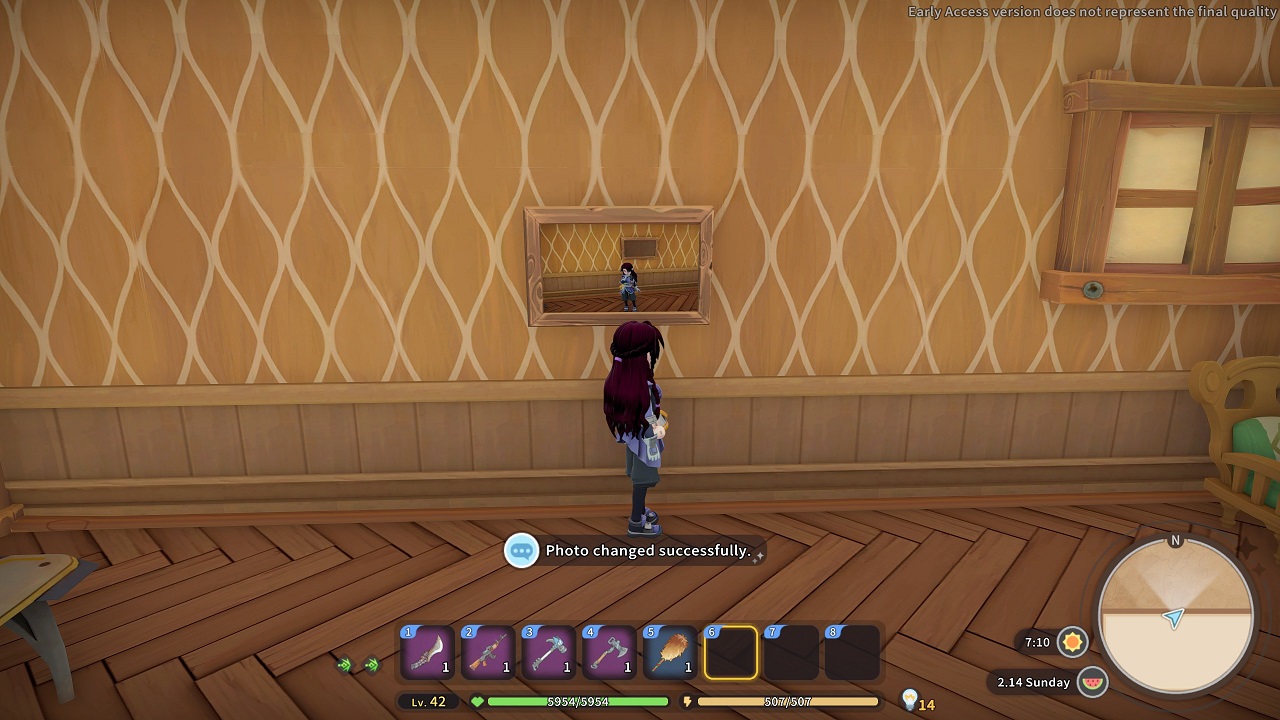 But wait… where's our lovely new photo?
This is where things get unintuitive.
My Time at Sandrock is a bit silly in this regard, because what we need to do is pick up the picture frame, and then put it back onto the wall.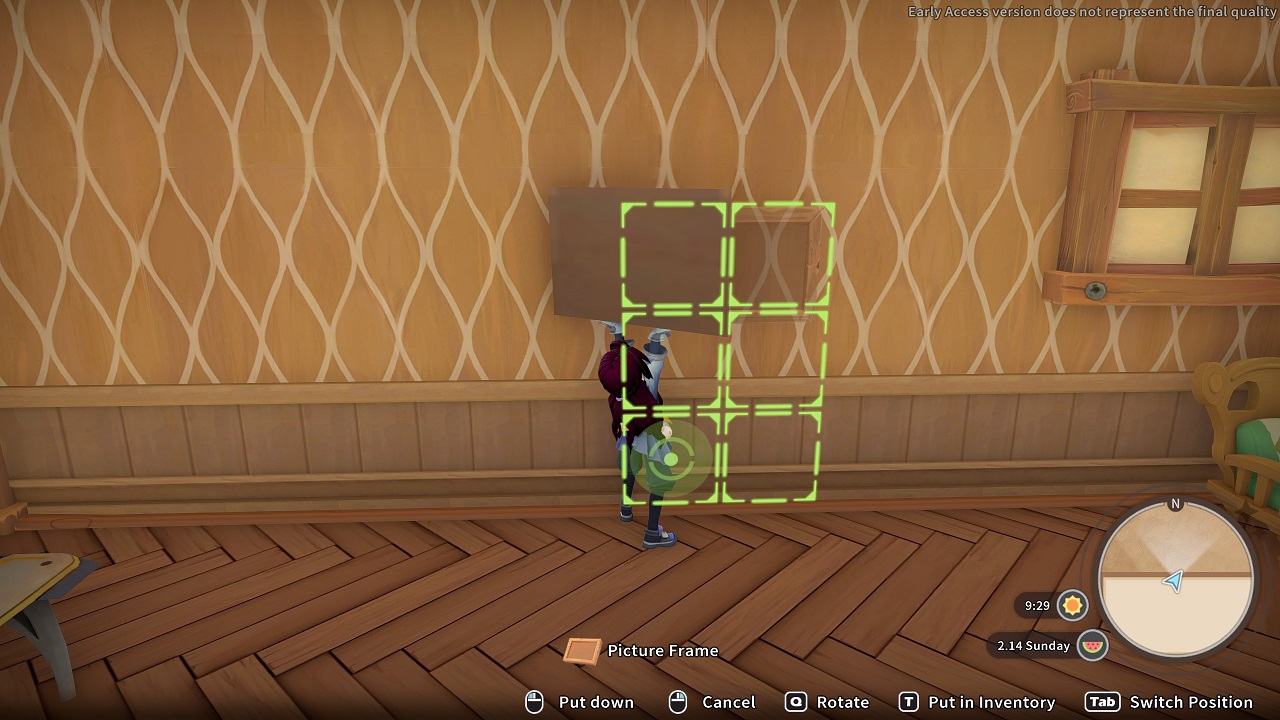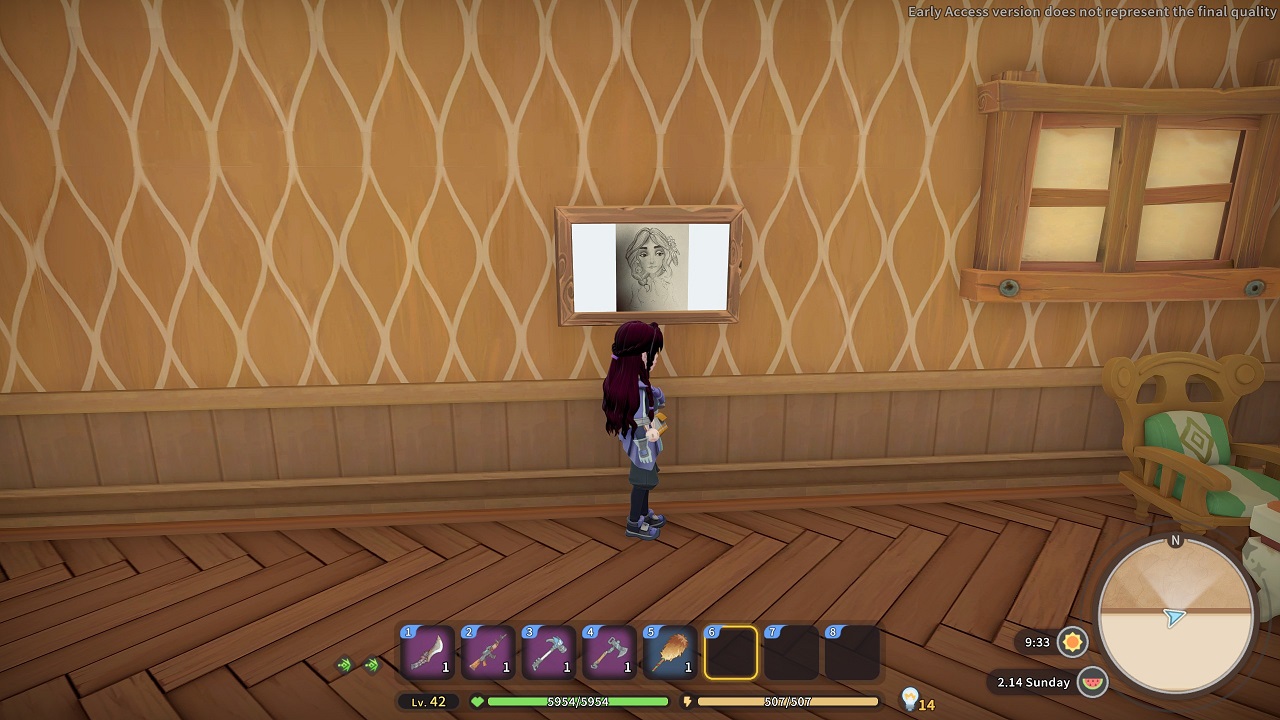 The portrait picture frame.
This one can be found inside of a treasure chest atop a large skeleton out in the Eufaula Desert (after rebuilding the bridge) and is called the "Yakboy Small Picture Frame".
To my knowledge, this is the only picture frame that uses images in portrait ratio.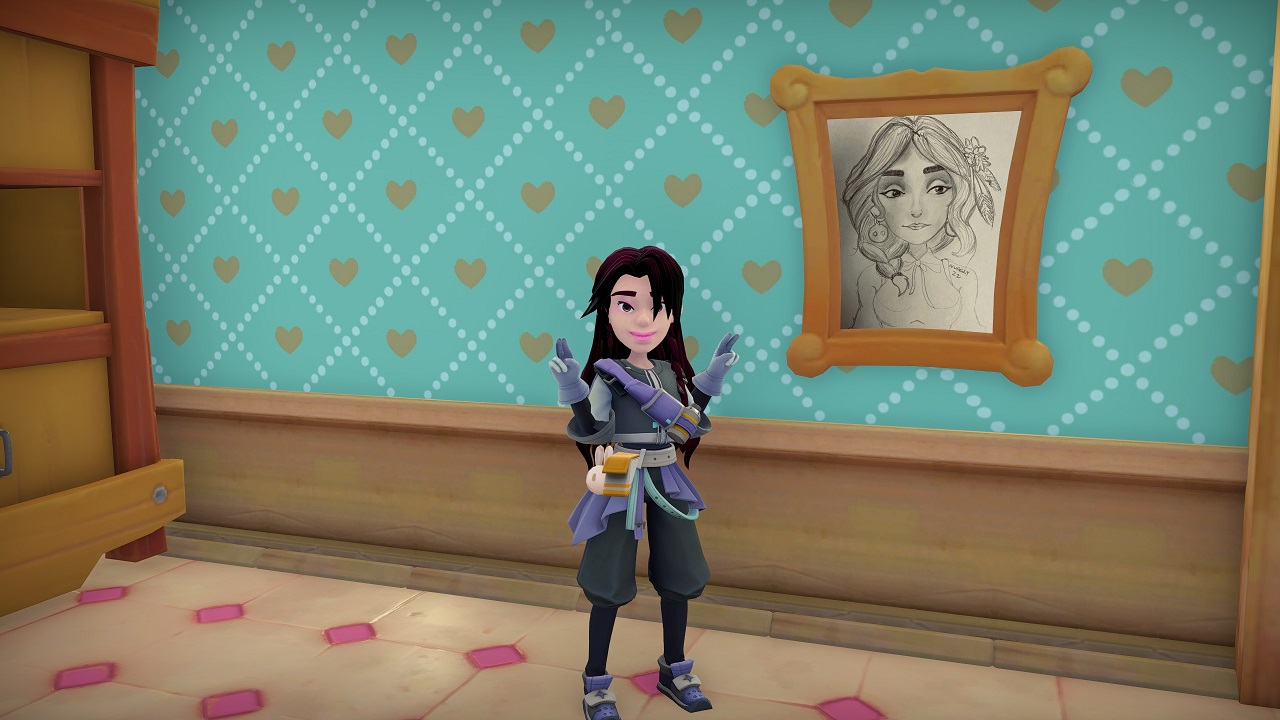 Thanks to
A big thanks to Nuggly on the Pathea Games discord server for not only drawing, but also granting me permission to use her lovely drawing of Catori for the purposes of this guide.
Another big thanks to Burgess for always caring for the people of Sandrock.
More Guides: