This guide will break down how the Halloween transmute trade-ups work in TF2.
Transmuting
Available only during Scream Fortress events, the Halloween Transmute allows players to trade three items in exchange for a random untradable Scream Fortress cosmetic.
​
Transmuting three items together produces the same result as opening a 
Halloween Package
. Also, for every ten transmutations, the player receives one extra cosmetic that is 100% guaranteed to be of Haunted quality.
​
Only specific items can be used in Transmutes. Here is a list of all the items that you can 
not
 use in a Transmute trade-up…
Unique quality weapons
Any cosmetic that uses the Medal equip region
Most Genuine items
Unusual quality items
Community items
Event-granted tools (like the Spellbook Magazine)
Most tools
Metal
Keys
Crates
​
Also your Soul Gargoyle keeps track of how many Transmutes you have performed.
How to Transmute
Open your backpack and left click on your 
Soul Gargoyle
, like so…
​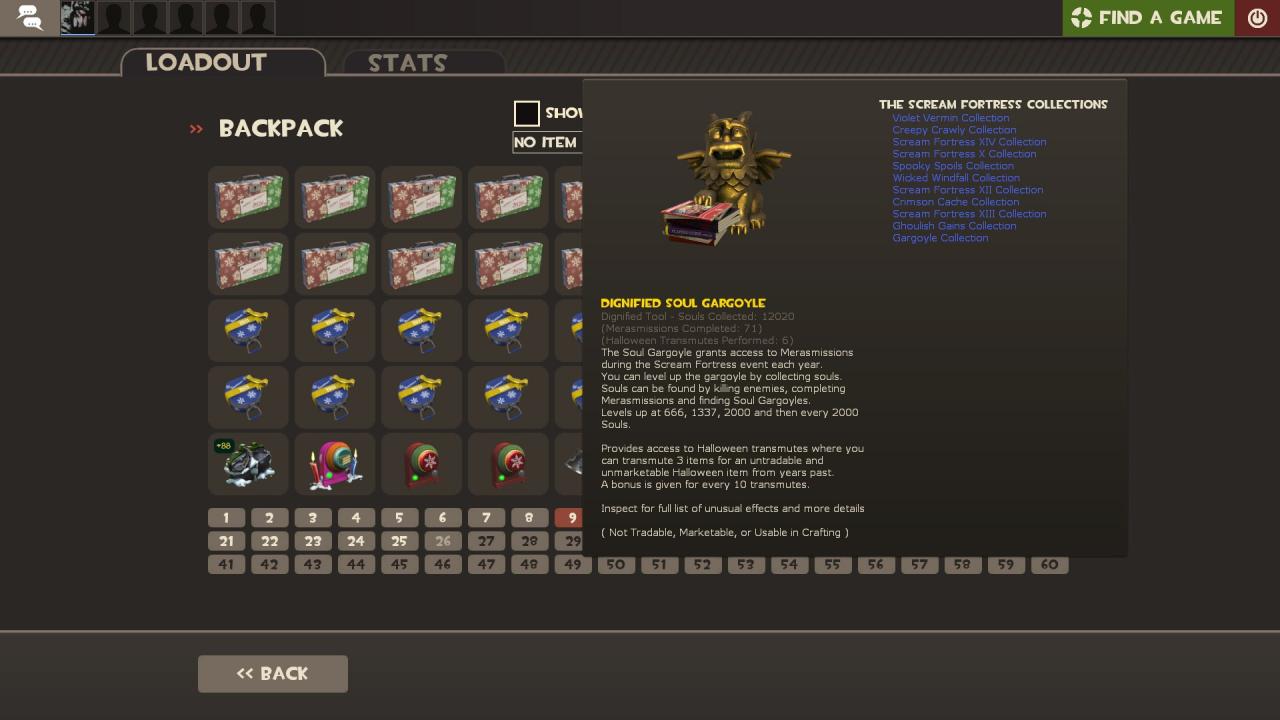 ​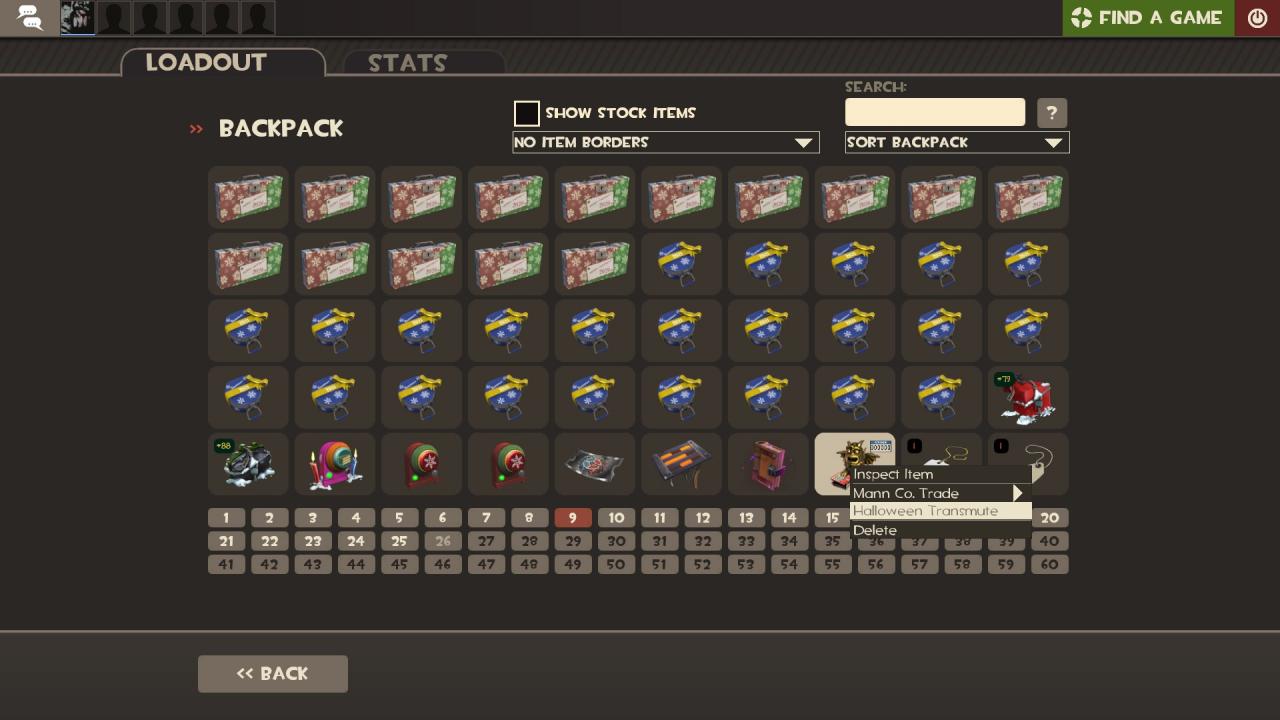 ​
…then select 
Halloween Transmute
.
Items You Can Transmute
You can trade-up cosmetics, weapons (that aren't unique quality), description tags & more.
​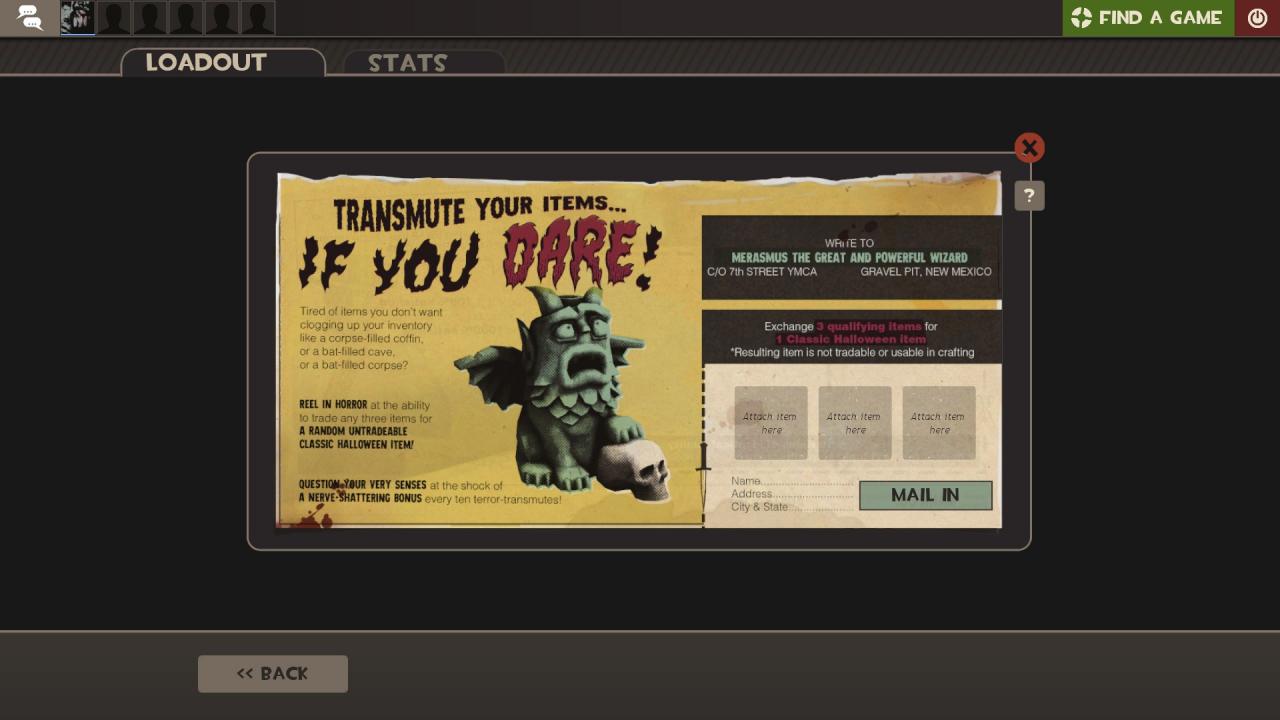 ​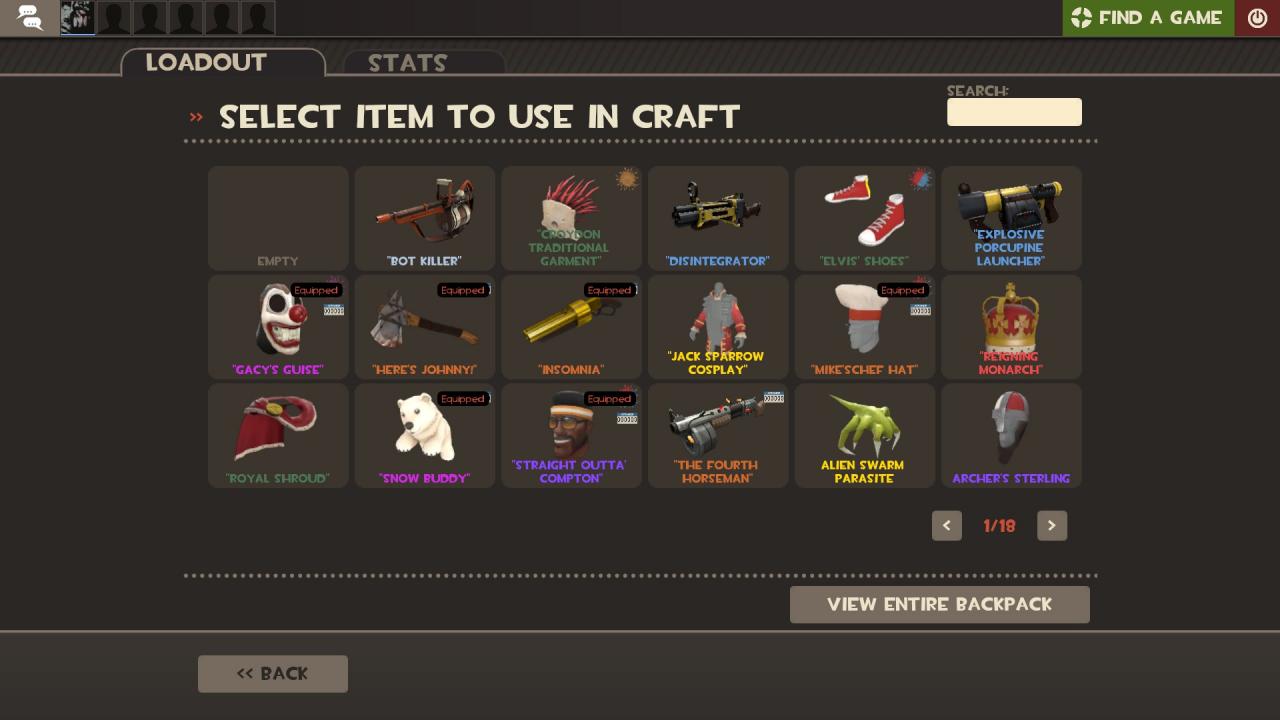 ​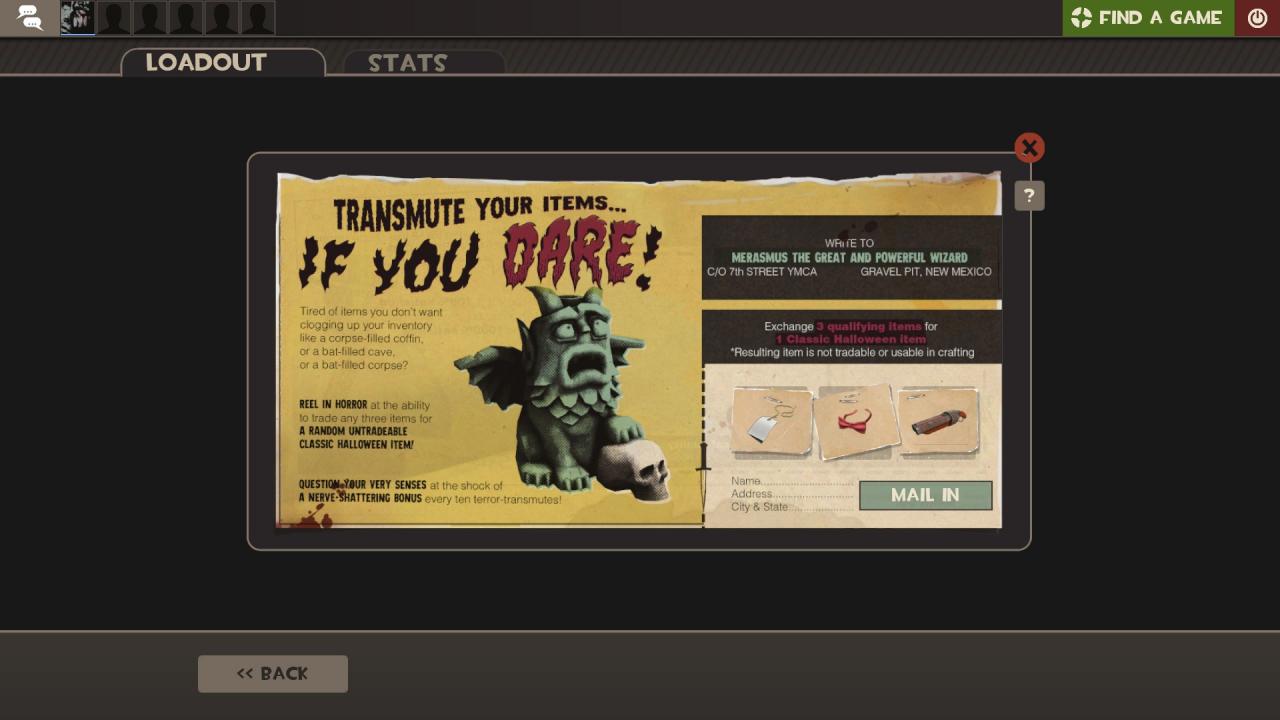 ​
I would highly suggest just trading up a bunch of description tags, as they are very cheap.
More Guides: